I think these free baby milestone stickers with free shipping is one of the best baby freebies available right now! Click here to get them NOW while they're available!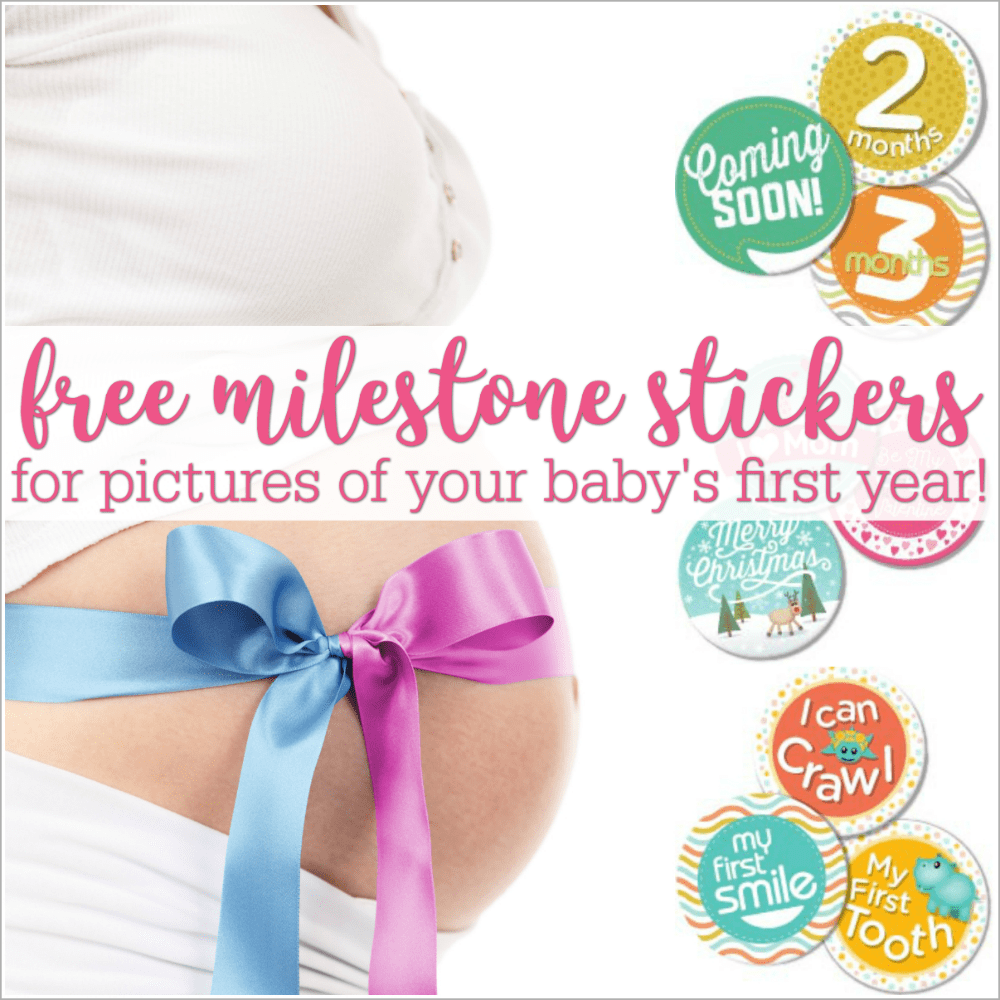 Monthly baby milestone stickers weren't a thing when my little ones were babies, and it makes me kind of sad. Stickers with months and stickers with common baby milestones printed on them are such a huge help for parents.
These monthly stickers for baby are the easiest way possible to document baby's growth, and the milestone stickers are a wonderful way to remember so many "firsts" that babies experience in their first year!
I have to say, I've always loved the concept of labeling your baby in pictures, but only if it's done in an adorable way.
I remember admiring how Nicole from Making It Lovely showed her baby's month-to-month growth with a pin, but she's crafty and I'm not. I was just not up for making a homemade pin and changing out the centers to change the months for my own baby's monthly birthday!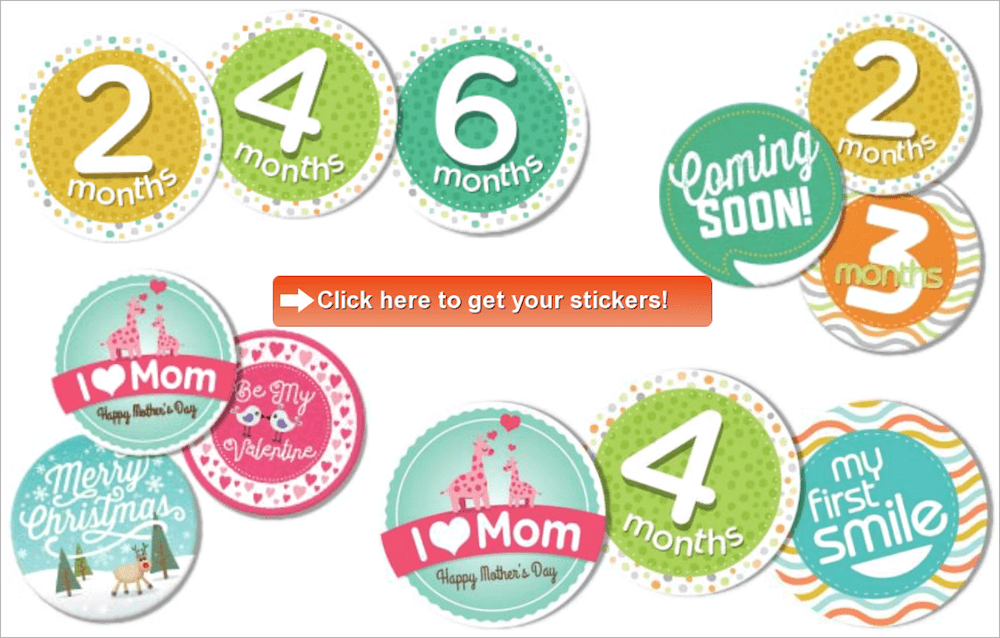 I'm thrilled to see more and more baby milestone stickers stickers and pins for sale, but what's better than free? Free AND cute is the best!
Plus, these free monthly milestone stickers for baby aren't just a printable template for each month and milestone. These stickers are professionally made and they'll be mailed to you for free. You don't even pay for shipping!
Fill out this form to get your free baby milestone and monthly stickers. They'll be professionally printed and sent to you as soon as possible.
Note: We don't know how long these free baby milestone stickers will be available. If you're interested I recommend getting them now. There's also a limit of one set of milestone stickers per household.
Pin the image below to share these free baby milestone stickers and monthly stickers on Pinterest!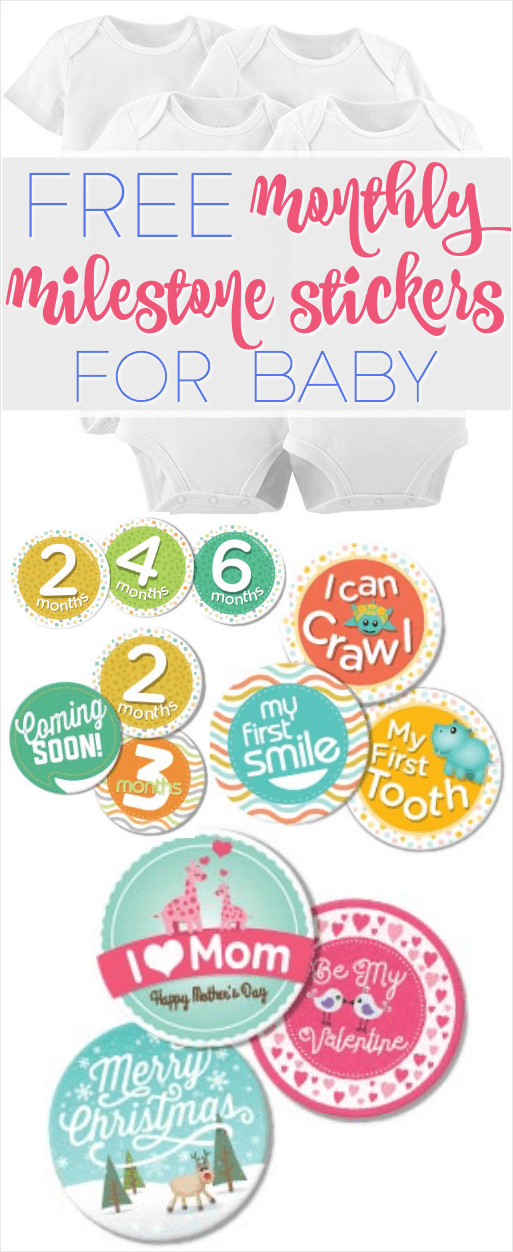 Looking for more baby stuff? Don't miss these Similac coupons!