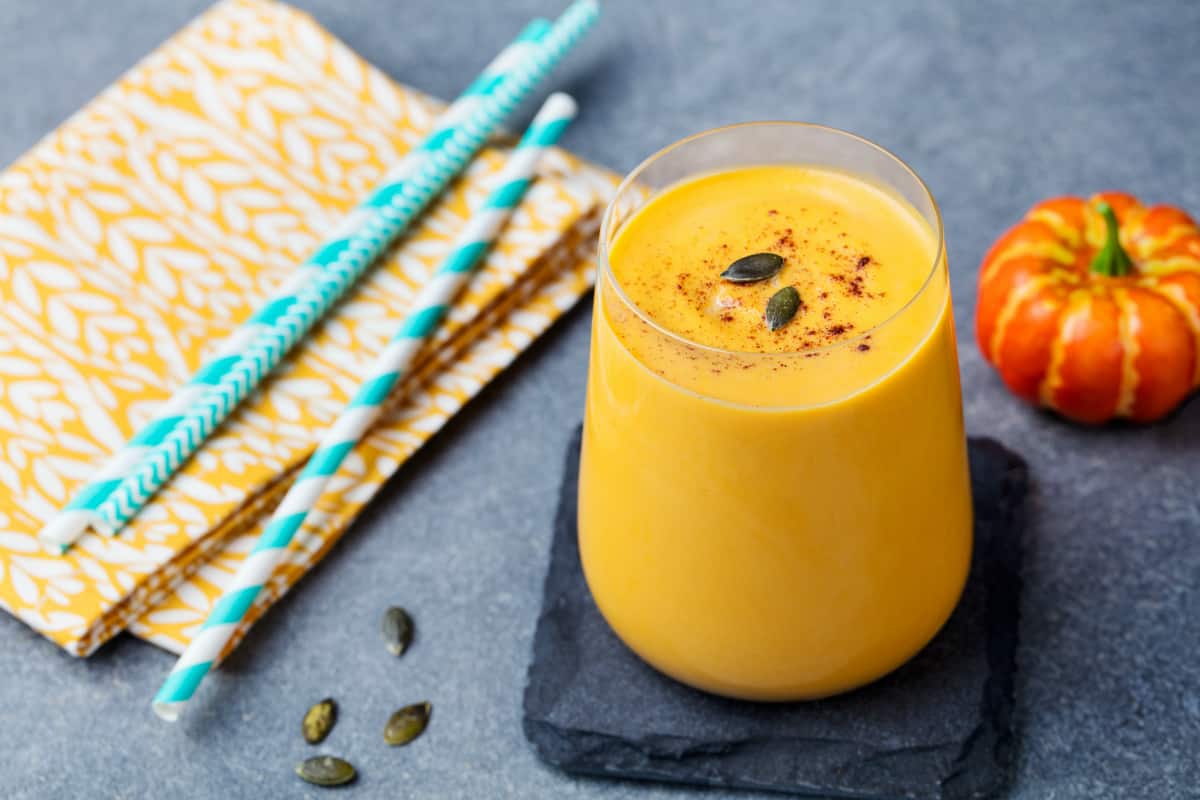 I posted this healthy pumpkin smoothie recipe a few years ago, but it was hidden in a post about yogurt and, well, my bowels.
It's an interesting thing; I get a lot of traffic to that post from Pinterest from people looking for the recipe. I also get a good amount of traffic from google for people searching for digestion issues after having a baby.
I'm sure the visitors from Pinterest are a little bit surprised to find not only a delicious recipe, but also my personal experiences with postpartum gas and digestive problems!
Now I thought I'd hopefully clean things up a bit and write a post specifically for the smoothie recipe!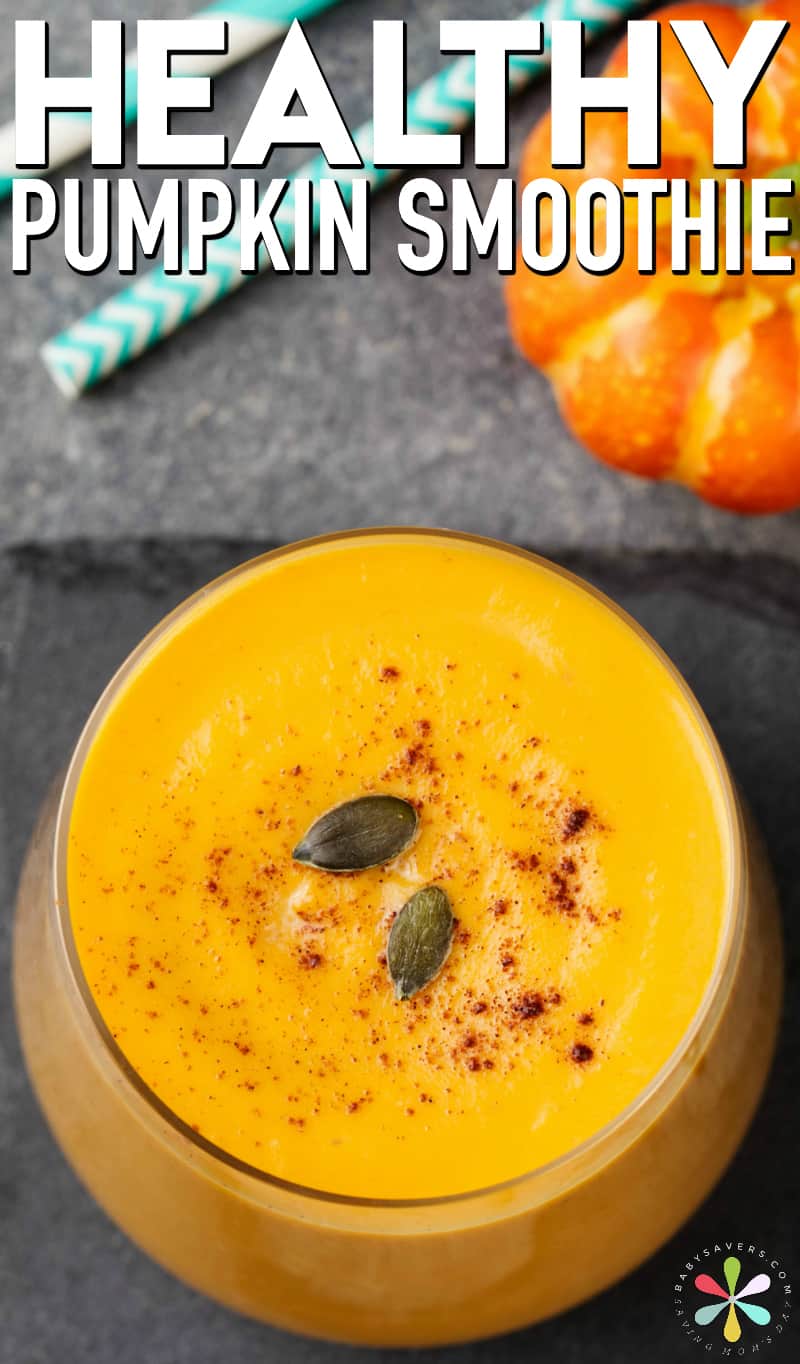 Healthy Vanilla Pumpkin Smoothie Recipe
Healthy Pumpkin Smoothie Recipe Ingredients
Healthy Pumpkin Smoothie Recipe Instructions
Combine pumpkin, milk, vanilla, yogurt, brown sugar, spices and ice in a blender or food processor.
Blend on high until mixture is smooth.
Pour into 2 glasses, sprinkle a little pumpkin pie spice on top and serve.
Enjoy!