How to get your child ready for Kindergarten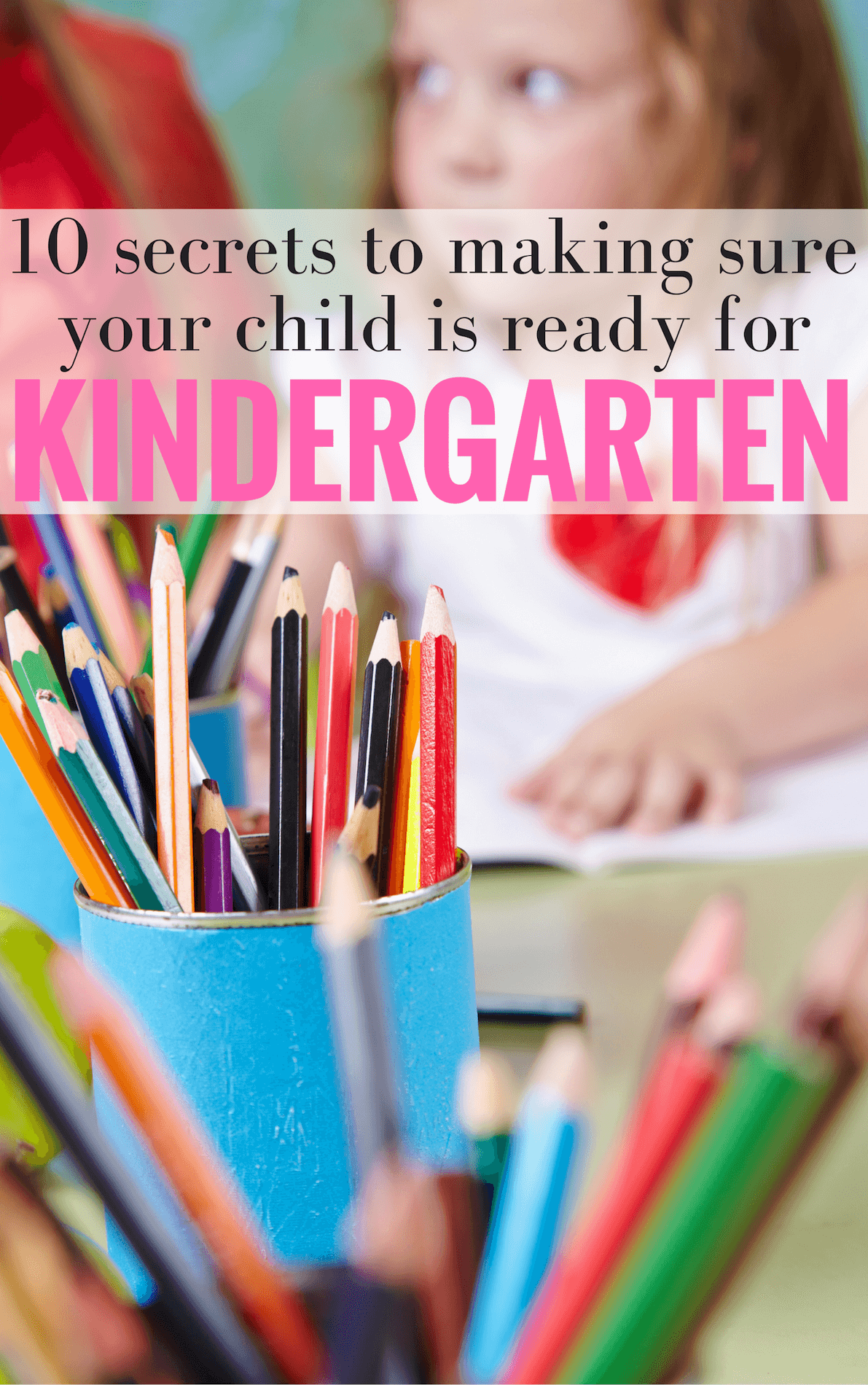 It's spring, which means lots of parents are thinking about the upcoming school year. Do you have a child going into kindergarten soon? You might be wondering what you can do to help her get ready for kindergarten and back to school.
The good news is, there are so many ways to help your child get off to a strong start in school and enjoy year-long success. Take a look below at 10 ways to help get your child ready for kindergarten and watch them enjoy a successful school year.
10 Ways to Help Get Your Child Ready for Kindergarten
1. Read together nightly.
Nothing is more important than reading to your child each night. Choose simple books they can follow along with. Balance that with books your child want to read. Talk about the pictures, point at the words as you read, and invite them to help you with the story.
2. Use ABC Mouse.
Visit abcmouse.com and let your child play the various educational games that help them get ready for kindergarten.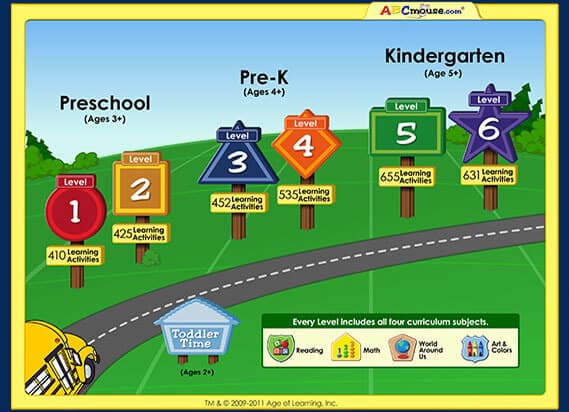 The program lets you track your child's progress and assist them as they learn new skills through play. ABC Mouse will help them learn the specific things they need to know for school as well as develop basic computer skills!
3. Take your child to the library.
Take some time to explore the library. Talk about choosing books, rules of the library, and explore texts that interest them. Books will soon become a huge part of their learning career, so now is the perfect time to get familiar with them.
4. Point out sight words
Start making an effort to point out simple sight words at every opportunity. Sight words are short, common words that are found frequently in most books. Sight words include: and, the, it, we, us, you, me, and many others. When you see these words point them out to your child and invite them to repeat the words to you.
Need some more guidance with sight words as you help get your child ready for kindergarten? Check out these great resources: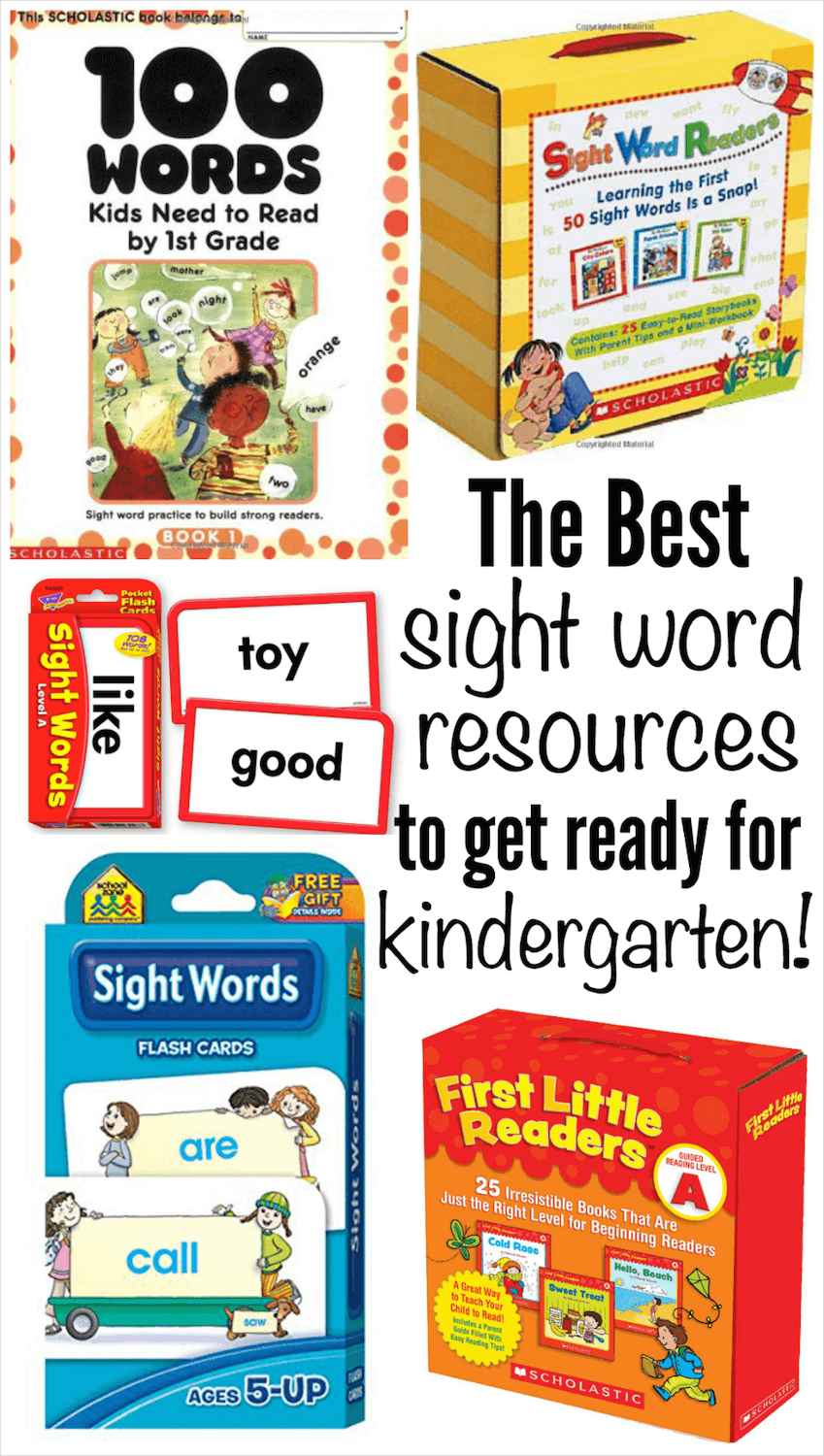 5. Give number flash cards a try.
Dollar Tree has a large assortment of flash cards you can start using nightly with your child. Use them to review not only numbers, but colors, shapes and letters, too! By practicing these cards nightly, children will become more familiar with their general knowledge and be more comfortable in kindergarten.
6. Talk about the rules of kindergarten.
You don't want your child to feel any surprises when going into kindergarten. To avoid this, talk about the rules and expectations prior to their first day.
If you're not sure about all the rules and details, a quick phone call to the school should give you all the information you need. Make sure they know what will be expected of them and how they should behave.
7. Have a play date with some kindergarten friends.
Help your child make new friends and get familiar with other kids by arranging play dates with other kindergarten students. Doing this a few times prior to the new school year can help them feel more at ease on the first day.
8. Drive by the school and take advantage of kindergarten round-up and back-to-school nights.
Make a point to drive by the school often and get familiar with it. If there are any tours prior to the first day or any back to school events, be sure to attend them so your child feels comfortable in the building.
9. Start establishing routines now.
Your child will take part in numerous routines during the school year. Get them ready by establishing routines now. Wake up at an early time, get to bed early, establish a homework time, and just try to get them into the groove of being on a schedule.
10. Encourage them to be emotionally available.
Make sure you are taking the time to talk to your child about their worries and concerns. Don't forget to talk about everything they're excited about, too! Invite them to be curious and ask questions about the new school year. Starting this now will help keep the conversation open all year.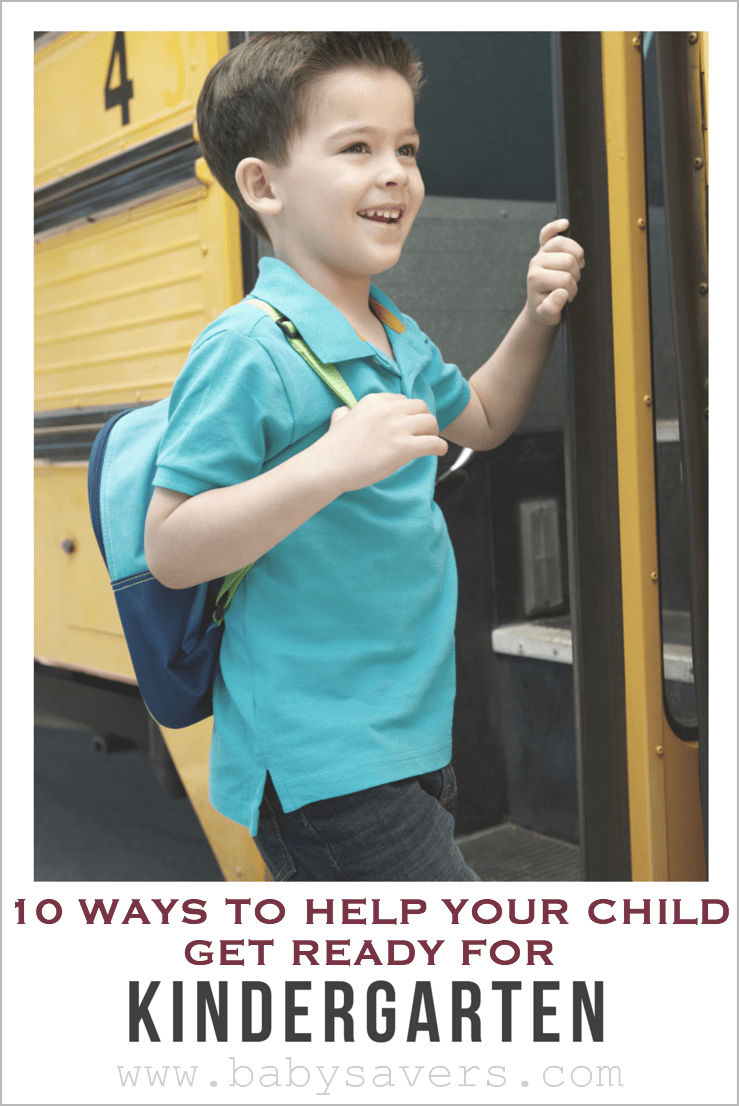 Give these 10 ways to help get your child ready for kindergarten a try and see how simple it can be to get ready for the new school year!
Thanks to Passion for Savings for writing this article. Be sure to check out all of their back to school deals!
How have you helped your get your child ready for kindergarten? Please share your ideas in the comments!