Make your own homemade electrolyte drink with this easy recipe and simple, natural ingredients! Safe for all ages, kids and adults can also use the recipe for a tasty and natural DIY sports beverage.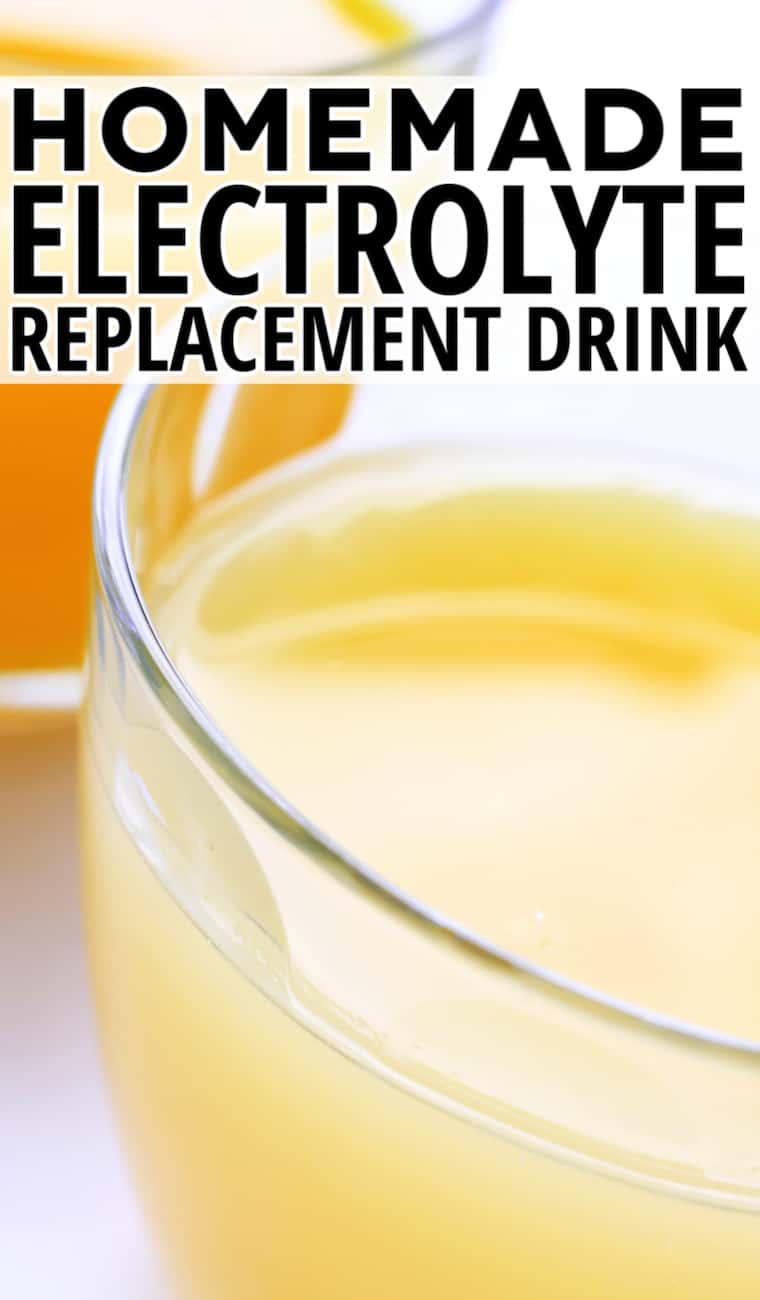 My husband was sick a few weeks ago. Like, really sick. I feel terrible about it, but I didn't take him seriously at first. In addition to downplaying his symptoms. He also looked ok and he didn't describe the way he was feeling in a way that made me concerned.
It wasn't until a full day later that I noticed he wasn't eating much. A closer check revealed a significant fever. I can't even explain how bad I felt once I realized he was really and truly sick!
Once I plugged his symptoms into Doctor Google, it became clear that he had the flu. I knew he could get on medication to treat influenza so he hopped online to connect with a doctor.
In addition to doling out prescriptions for Tamiflu and cough medicine, the doctor instructed him to get lots of rest and drink plenty of fluids. He suggested electrolyte drinks in addition to good old water to stay hydrated.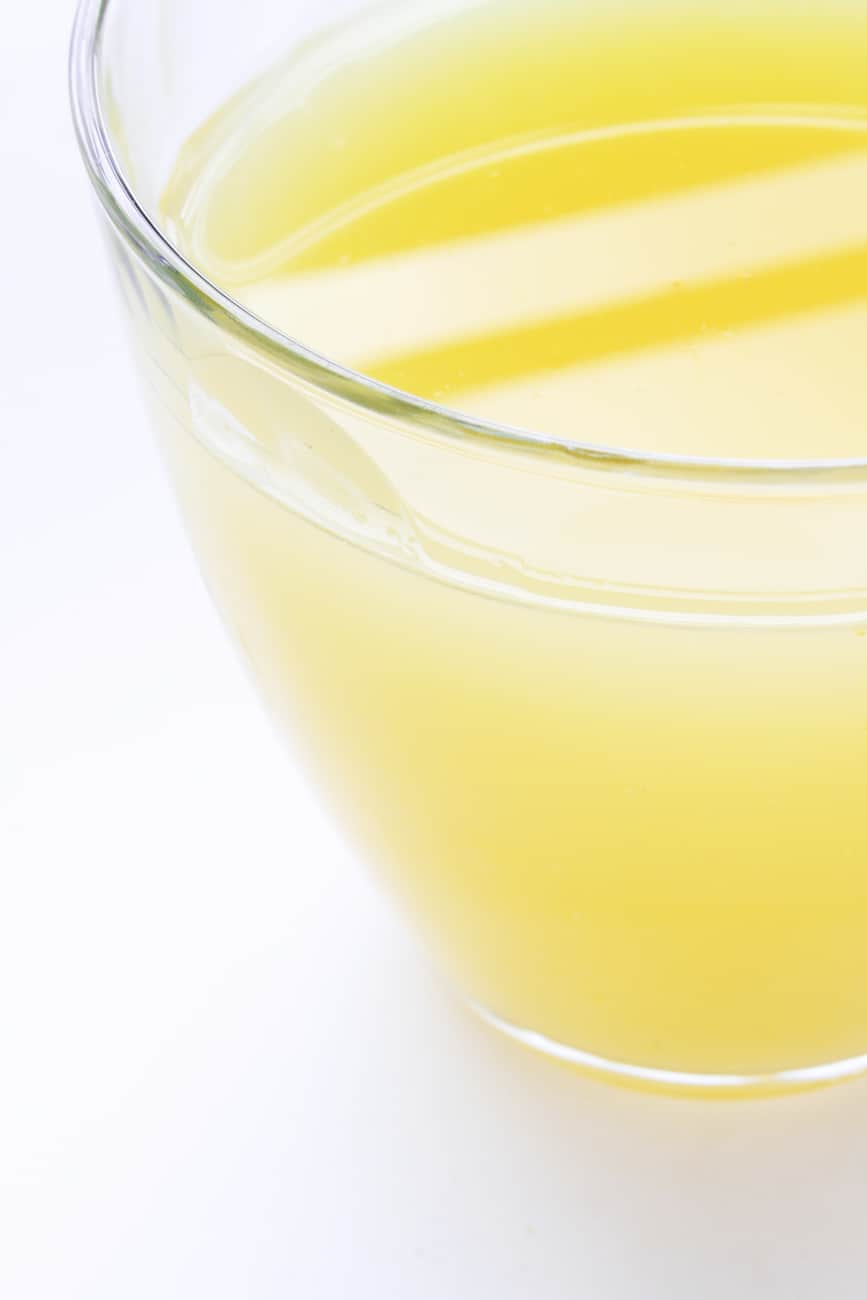 I've been making this homemade Pedialyte recipe for our kids for years, but I wondered if there was a homemade electrolyte drink replacement recipe that my husband would drink. I learned a ton while I was researching it!
Dehydration
People with the flu need to be very concerned about dehydration. Since I'm not a doctor, please check out this Mayo Clinic article for a ton of useful information. It can happen very quickly, and patients may not recognize the symptoms of dehydration until it's a serious problem.
What is Dehydration?
Dehydration is when you take in less fluids than your body uses. It means your body doesn't have enough water and fluids to do its normal functions. While dehydration seems like a casual problem, it's an issue that can quickly become serious.
When your body doesn't have enough fluids, it generally doesn't have enough electrolytes, which can cause further problems.
People who are ill are at risk for dehydration due to sweating, vomiting and diarrhea.

All about Electrolytes
I'm sure you've heard the word electrolytes before. We all know they go hand in hand with dehydration, but what are they? What do they do? Why are they important?
What are electrolytes and what do they do?
According to Cedars Sinai, electrolytes are essential minerals that are vital to many important bodily functions. These minerals include sodium, calcium and potassium. Other minerals classified as electrolytes include calcium, magnesium and phosphate
Thankfully, our regular diets usually regulate our electrolytes – we usually don't even need to think about it!
Why are electrolytes important?
When those minerals are gone, your brain stops communicating with your muscles. That includes involuntary muscle movements like breathing and heartbeats.
Since we lose electrolytes in the same ways we also become dehydrated (sweat, vomit and urine), the two problems go hand in hand. We can also treat them at the same time.
How to Treat Dehydration
There are several ways to rehydrate, and making your own homemade electrolyte drink is just one of them!
Water
Drinking water is the first step in getting rehydrated. It's absolutely the easiest way to get fluids back into your body. Drinking enough water is also the best way to prevent dehydration in the first place.
Juice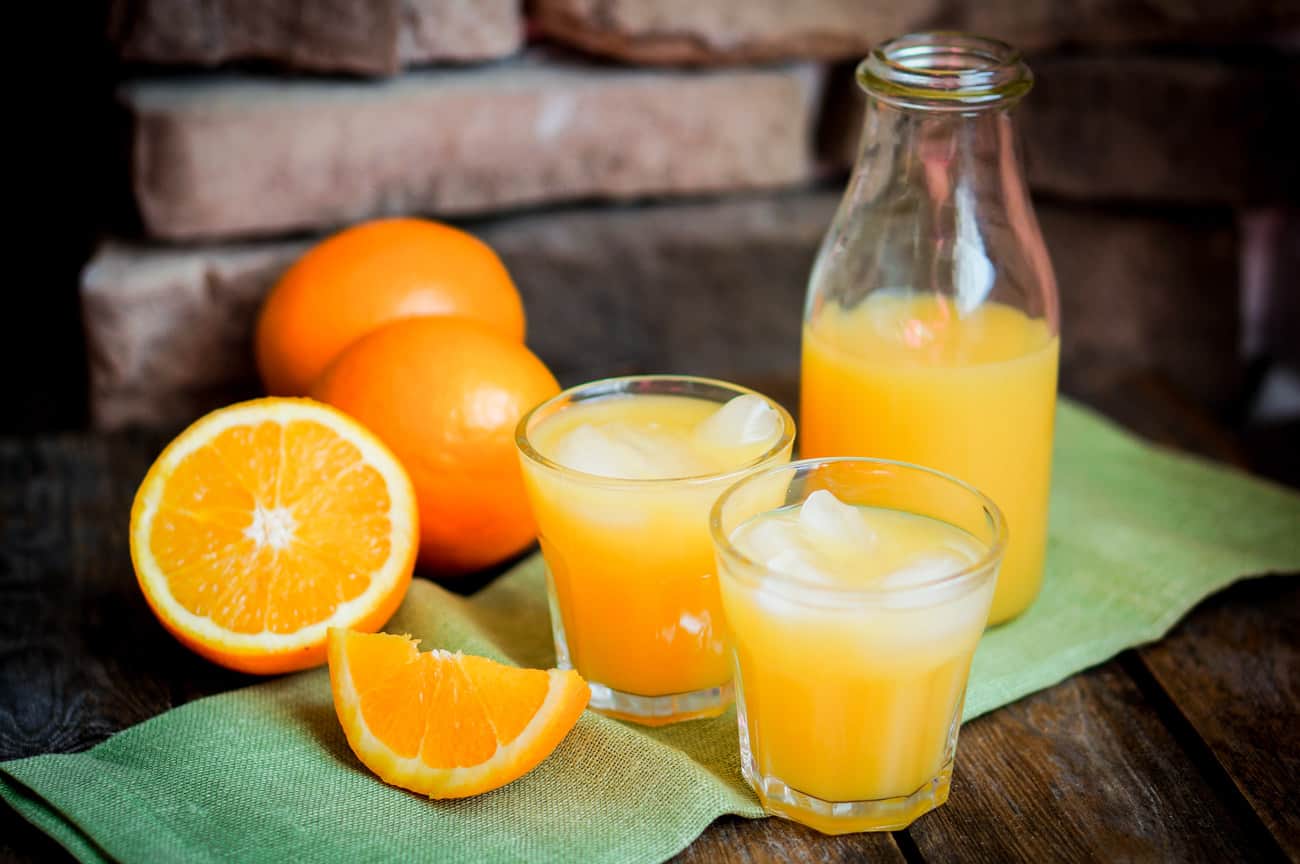 The same benefits as water, with the possible addition of sugar, sweetener or food dyes. Popsicles, like this vanilla orange juice popsicle recipe, also do the trick!
Sports Electrolyte Drinks
Gatorade, Powerade and Propel are the most popular sports electrolyte drinks. They'll work to rehydrate and replace electrolytes in your body. They also usually contain a ton of sugar, food dyes and artificial flavors.
You might not want all those additional ingredients. You can easily skip all of them when you make your own electrolyte drink instead of buying it.
Coconut water
Coconut water is not coconut flavored water. It's the clear fluid found inside the coconut.
Coconut water is sometimes named as a natural electrolyte replacement drink. But it's not that simple. While coconut water does have natural electrolytes, the amounts of each varies depending on the age of the coconut and how it's processed.
Child and Infant Rehydration Drinks
Parents may be familiar with Pedialyte, the electrolyte replacement drink commonly administered to babies and young children. It's safe for all ages, from infant to adult.
My problem with Pedialyte isn't complicated: my kids simply never liked it. Everyone knows that it's impossible to make a baby or toddler drink something they don't want. Those circumstances forced me to come up with my own DIY pedialyte.
Homemade Electrolyte Drinks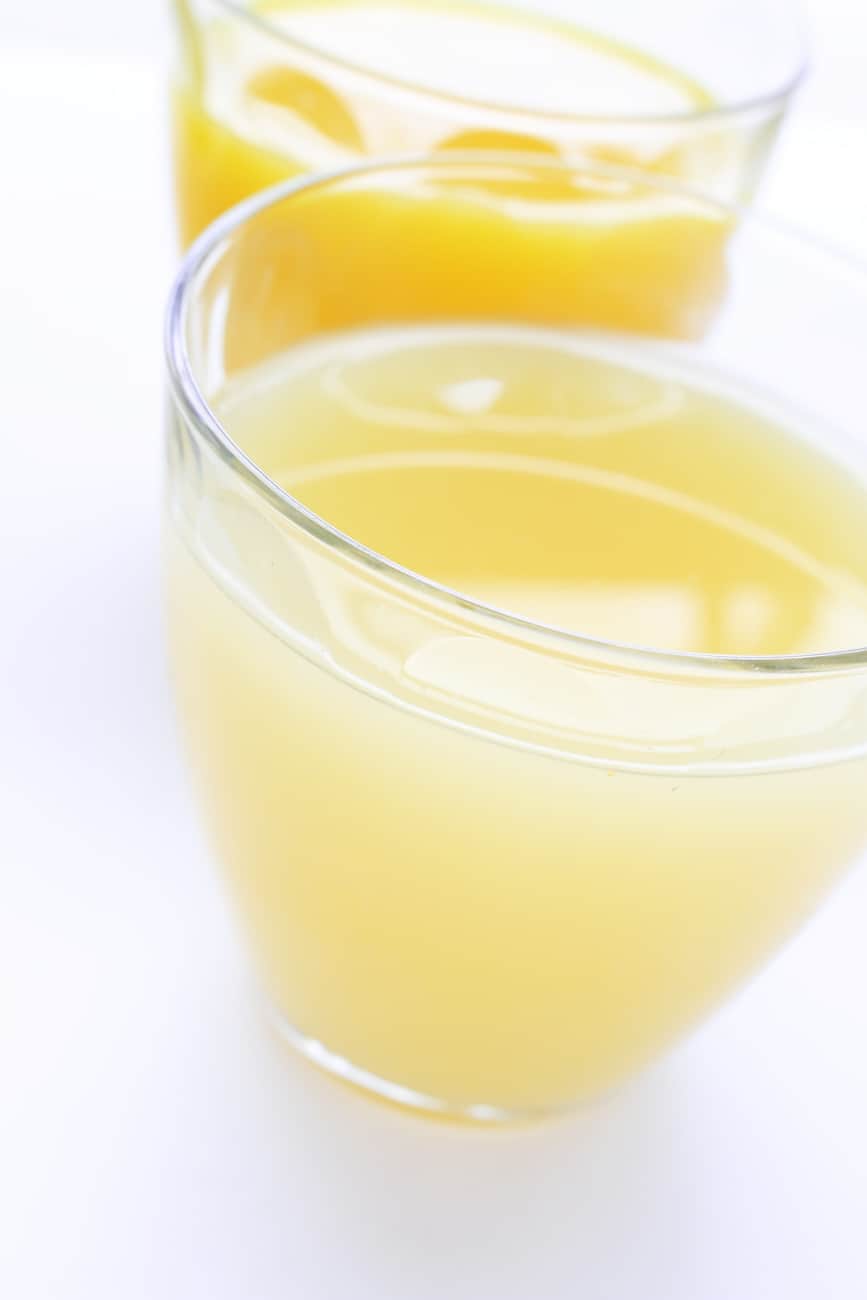 All of the above hydration options bring me to this: my recipe for a homemade electrolyte drink. In my opinion, it's a great choice for replenishing fluids and replacing electrolytes your body needs! It's like a homemade Gatorade without all the extra ingredients.
My homemade electrolyte drink recipe has all of the benefits of water, plus the addition of salt and other minerals. It doesn't have any crazy artificial or unnatural sweeteners, and it definitely doesn't have artificial dyes and food coloring.
How to Make a Homemade Electrolyte Drink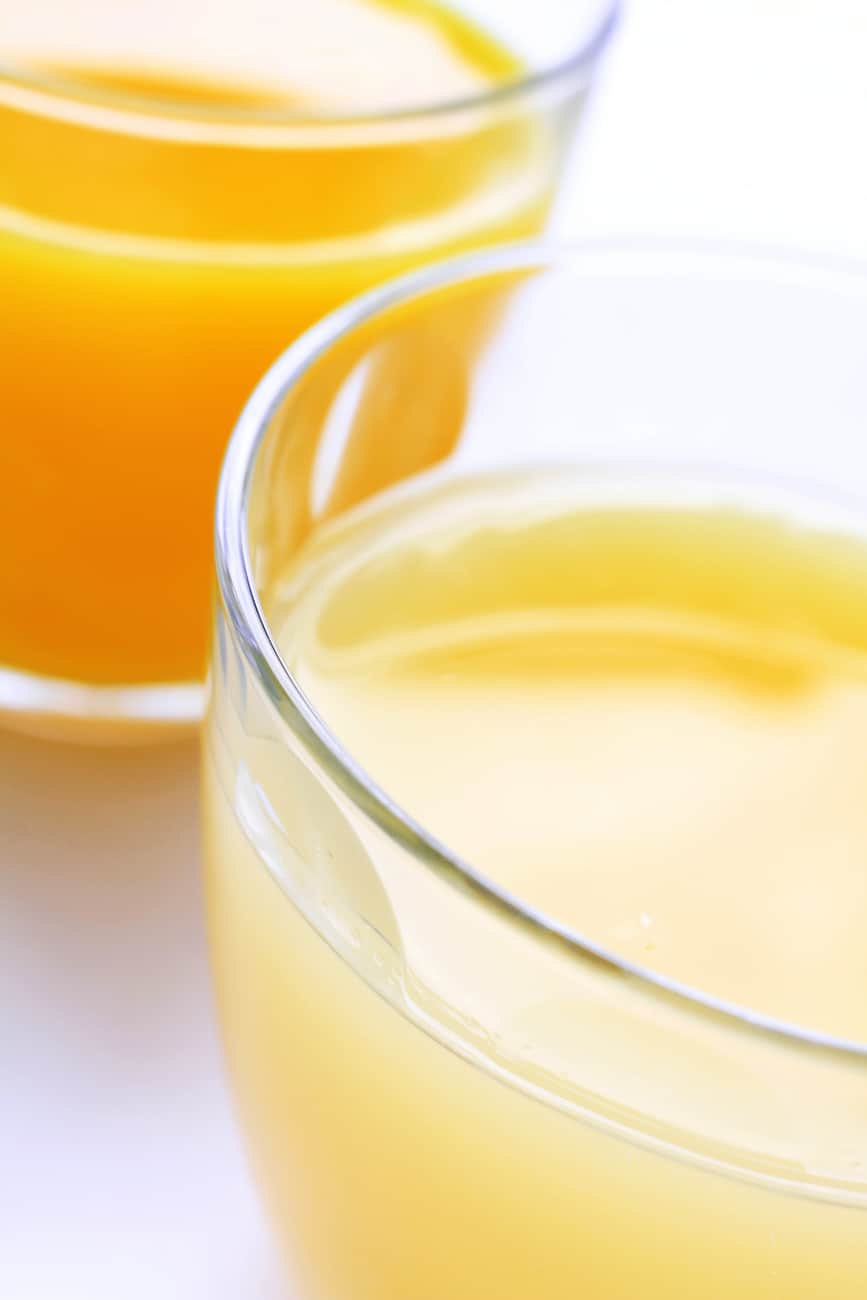 Making a DIY electrolyte drink is easier than it sounds! You start with nature's hydrator: water!
Then you mix it up with some natural juices and natural sweetener (like sugar, honey or maple syrup). Your last addition is sea salt or Himalayan salt and a pinch of baking soda for those electrolytes.
Boom. You've made your own electrolyte replacement drink in about 60 seconds. You're on your way to healing, rehydrating and feeling better in almost no time at all!
Homemade Electrolyte Drink ingredients
1/2 cup orange juice
1/4 cup lemon juice
2 cups of water
3 tablespoons sugar (or 2 tablespoons honey OR 2 tablespoons real maple syrup)
1/8 teaspoon Himalayan pink salt, sea salt or table salt
1 pinch baking soda
Homemade Electrolyte Drink Instructions
Combine all ingredients in a blender container and blend well.
You can also combine ingredients into a jar with a lid and shake until blended.
You can store your drink in the refrigerator for about 3 days. Don't make too much at one time. It's a super easy recipe, and you can always make more.
Be sure to scroll down for a printable version of the homemade electrolyte drink recipe!
Homemade Electrolyte Drink FAQ
Can I use table salt instead of Himalayan salt or sea salt in this recipe?
Yes. The Himalayan pink salt and sea salt both contain trace amounts of other minerals that may help with electrolyte replacement, but table salt is definitely a fine alternative.
Does baking soda replace electrolytes?
Yes. Baking soda is sodium bicarbonate, which is a different kind of sodium than table salt (sodium chloride).
Our bodies use both kinds of sodium as electrolytes to meet different needs. Here's why athletes often use baking soda as part of their hydration efforts:

Strenuous exercise leads to the buildup of lactic acid with associated muscle pain and fatigue. The longer an athlete can delay lactic acid buildup, the better his performance…
That's exactly what drinking baking soda does for athletes. Baking soda has been found to be effective…by neutralizing lactic acid buildup, thereby delaying muscle pain and fatigue. (source: Verywellfit)
Is this homemade electrolyte drink a substitute for Gatorade?
Yes. This isn't necessarily a copycat Gatorade recipe, but they work the same way.
Can I use a sugar alternative in the recipe?
Absolutely! The sugar, maple syrup or honey is for improving the taste of the drink. You can easily lower the calories and carbs in this drink by using a sugar alternative.
If you want to make sure it remains a natural homemade electrolyte drink, you should stick to stevia or another natural option.
Also keep in mind that you'll need to adjust the measurements to your taste.
Here are a few suggestions for sugar substitutes:
Do you have other questions? Please leave a comment and I'll do my best to answer them.
Yield: 3
Homemade Electrolyte Drink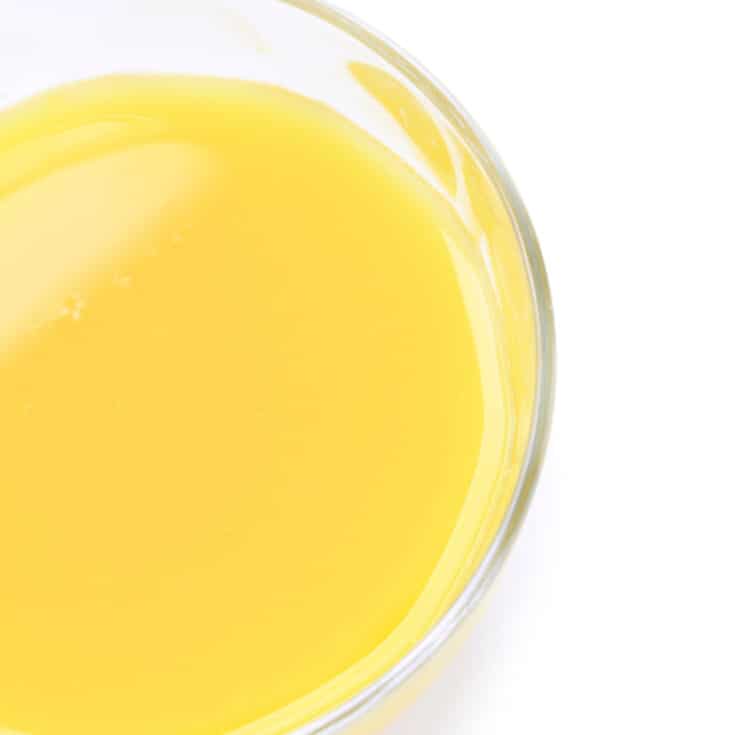 Make homemade electrolyte drink with this easy recipe and simple ingredients. Adults and kids can also use it for a tasty and natural DIY sports beverage.
Ingredients
1/2 cup orange juice
1/4 cup lemon juice
2 cups of water
3 tablespoons sugar
1/8 teaspoon sea salt
1 pinch baking soda
Instructions
Combine all ingredients in a blender container and blend well.
You can also combine ingredients into a jar with a lid and shake until blended.
Notes
You can substitute the sweetener of your choice for sugar. Make sure you adjust for the taste.

You can also use sea salt or regular table salt for Himalayan pink salt.
Nutrition Information:
Yield:
2
Serving Size:
1
Amount Per Serving:
Calories:

106
Total Fat:

0g
Saturated Fat:

0g
Trans Fat:

0g
Unsaturated Fat:

0g
Cholesterol:

0mg
Sodium:

184mg
Carbohydrates:

27g
Fiber:

0g
Sugar:

24g
Protein:

1g