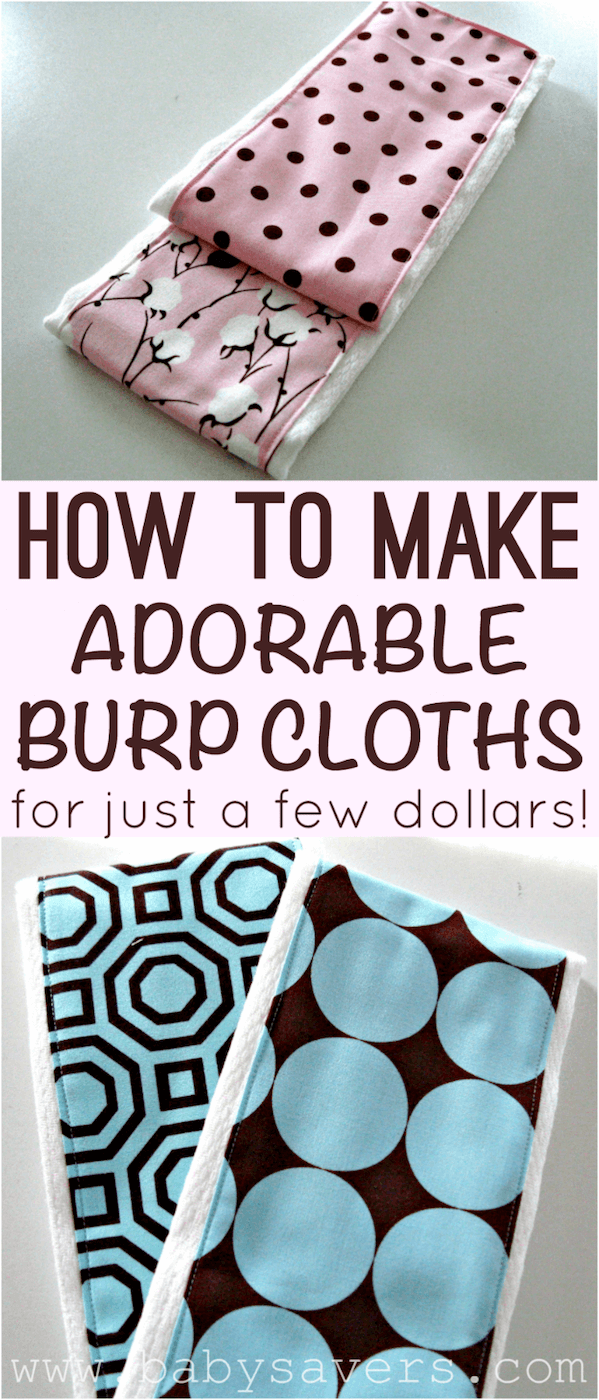 I saw a mom feeding a baby while using the most adorable set of burp cloths when I was out shopping recently.
I never mind asking strangers about baby products, so I asked where she bought the burp cloths she was using.
To my surprise, she said a friend of hers had made a set of burp rags for her and given them to her for a baby shower gift.
I've known for a long time that homemade burp cloths can be a great DIY project, but the discovery reminded me that I should share the information with all of you!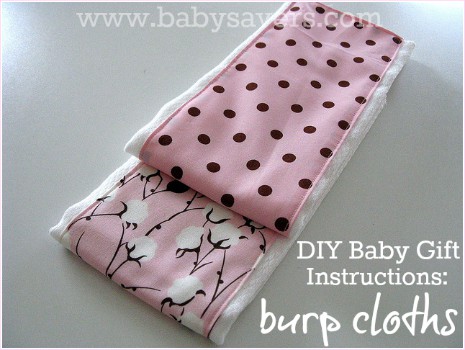 If you already have the fabric, these are a low-cost project for your own baby or a gift for another lucky mom. Added bonus: this is a fantastic beginning sewing project.
If you've been looking to start sewing, few projects are easier than the DIY burp cloth tutorials listed below!
How to Make Homemade Burp Cloths:
First, be sure you grab the most affordable supplies. Prefold cloth diapers like these are the basis for many homemade burp cloths. They're also less than $2 each!
Originally found in DIY baby shower gifts, Kate shows you how to make burp cloths with just fabric and prefold cloth diapers.
Here's a great DIY burp cloth tutorial that uses cotton terrycloth or chenille. These would be so soft!
These homemade baby burpies are similar to lots of other patterns, but they're dressed up and made even more adorable with ric rac.
Here are easy instructions for how to make burp cloths. You can tie them with a bow and give them as gifts!
These directions for making homemade burp rags include adding ribbon for a special touch.
(photo credit: OnTheDotCreations)
Have you made your own homemade burp cloths? What tutorial or instructions did you use?