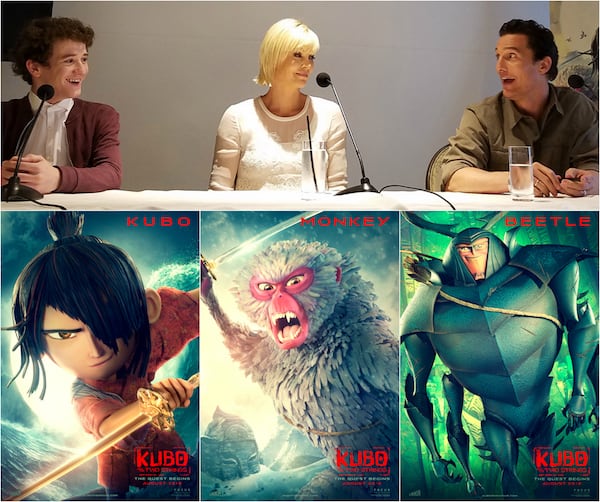 Last month I traveled to Los Angeles for the Kubo and the Two Strings press junket.
In addition to screening the movie (read my parent's review of Kubo and the Two Strings and see why I was enthralled with the Kubo end credits) I was mesmerized by origami and Japanese amezaiku candy art AND I got to interview Charlize Theron, Matthew McConaughey and Art Parkinson, the stars who voice key characters in the movie!
I've been a blogger for a long time, and I've interviewed several celebrities. Even so, I never get tired of hearing an actor's perspective on the movie he or she has made, and how it ties into his or her everyday life.  This Kubo and the Two Strings interview definitely didn't disappoint!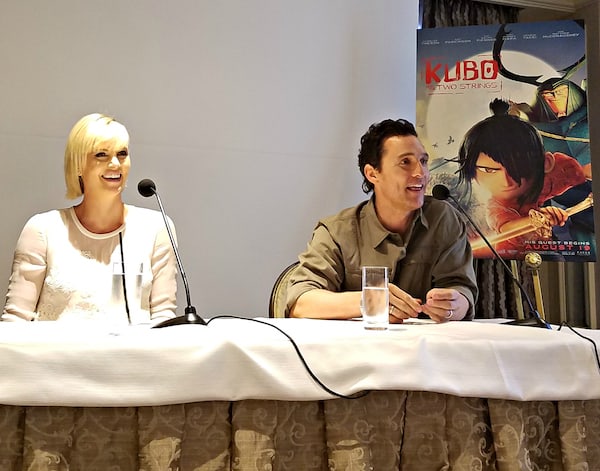 Question: What did you think of the film?
Art Parkinson (AP): I loved "Kubo and the Two Strings". I thought it was beautiful. The moments that Kubo had with his mother and the way he brought characters to life with his music and his origami really stood out to me. I like to think that I bring characters to life with what I do, so it was really cool to have something in common with my character.
Charlize Theron: I absolutely loved it. I haven't had a moment to talk to Travis [Knight] about this, so this is like my love song to him, too.
From the first moment I met Travis, there was something very clear about what he was trying to set out to do. It was finding a way to tell a story through great characters and a real sense of world. "Kubo and the Two Strings" is a celebration of both of those things so beautifully and seamlessly done. 
As actors, we step in and our embodiment is in broad strokes. Kubo is painted with such a fine brush. I'm in just complete awe of what that is. 
On top of all that the story is incredibly moving and really layered and conflicted and it covers a lot of things that I think we are sometimes scared to address with children.
Matthew McConaughey (MM): Before this and with "Kubo and the Two Strings", LAIKA has not really ever made material that pandered to kids. They're always considered adult themes, but put into things that every child can understand and digest. 
I got to watch "Kubo and the Two Strings" with my wife and two eldest who are 7 and 5. There were tears. And then there was laughter. It was something that my kids saw and they had tough questions afterwards. They enjoyed the ride and we got to equate that to things in their own life.I think it's an impressive piece of work.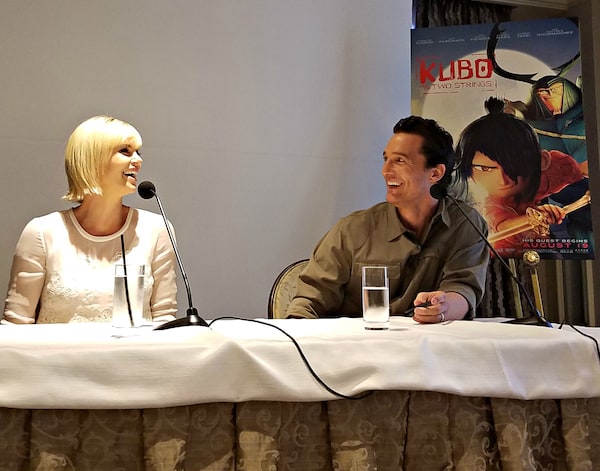 Question: Did you learn about the craft of stop motion as you worked on Kubo and the Two Strings?
CT: I think we were all somewhat facinated by it, and Travis was really kind to share. I remember seeing some footage of The Boxtrolls and how they went about doing it. I've been acting for 20 years and the idea of doing something that I logistically knew very little about is so refreshing.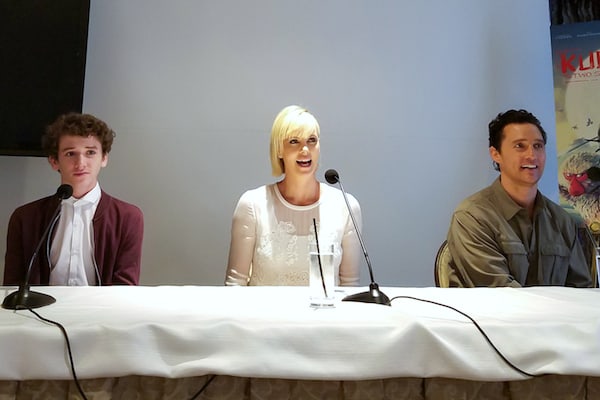 Question: The director wanted Kubo and the Two Strings to be about how special the human experience is. Was there anything in particular about your own human experience that you came to appreciate through the making of this movie? 
MM: It's always interesting to see what lessons my kids get from something they can watch. I haven't made [movies] my kids can watch in a long time! 
I've had a lot of talks with my kids about courage and overcoming fears, and one of Kubo's themes is that you've got to fight and you've got to have courage to write the third act of your own story. To get your happy ending. It may not be exactly what you thought it was going to be, but if you get to the truth of it, that's a lot happier than not finishing the story at all. 
Kubo and the Two Strings definitely has a story to tell, and these three are perfect in their roles as Kubo, Monkey and Beetle. The movie is now in theaters everywhere. Find Kubo and the Two Strings in a theater near you and get your tickets today!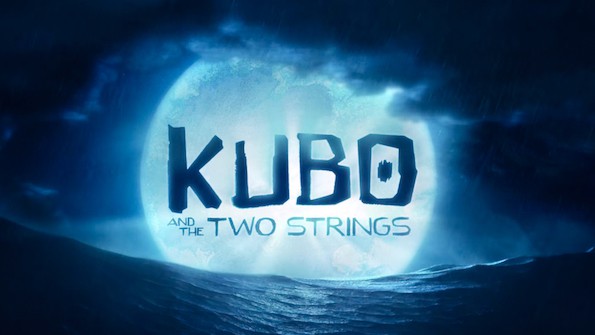 See the rest of our Kubo and the Two Strings coverage: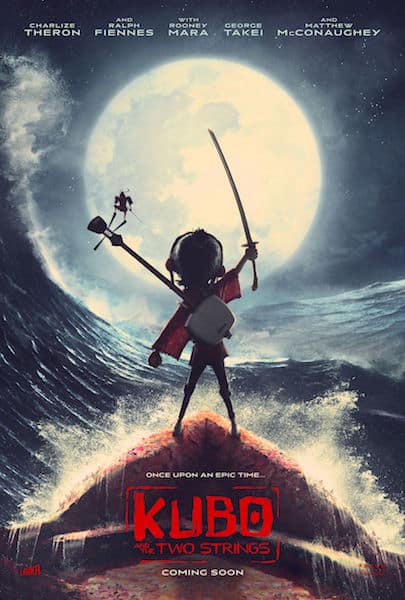 About Kubo and the Two Strings:

An epic action-adventure set in a fantastical Japan from acclaimed animation studio LAIKA.

Clever, kindhearted Kubo (voiced by Art Parkinson of Game of Thrones) ekes out a humble living, telling stories to the people of his seaside town including Hosato (George Takei), Akihiro (Cary-Hiroyuki Tagawa), and Kameyo (Academy Award nominee Brenda Vaccaro).

But his relatively quiet existence is shattered when he accidentally summons a spirit from his past which storms down from the heavens to enforce an age-old vendetta.

Now on the run, Kubo joins forces with Monkey (Academy Award winner Charlize Theron) and Beetle (Academy Award winner Matthew McConaughey), and sets out on a thrilling quest to save his family and solve the mystery of his fallen father, the greatest samurai warrior the world has ever known.

With the help of his shamisen, a magical musical instrument, Kubo must battle gods and monsters, including the vengeful Moon King (Academy Award nominee Ralph Fiennes) and the evil twin Sisters (Academy Award nominee Rooney Mara), to unlock the secret of his legacy, reunite his family, and fulfill his heroic destiny.
Find out where Kubo and the Two Strings is showing at a theater near you!

Disclosure: Travel and most expenses were covered to facilitate the trip and learn more about Kubo And The Two Strings.  All opinions are my own.