Parent's Review of Jumanji: Welcome to the Jungle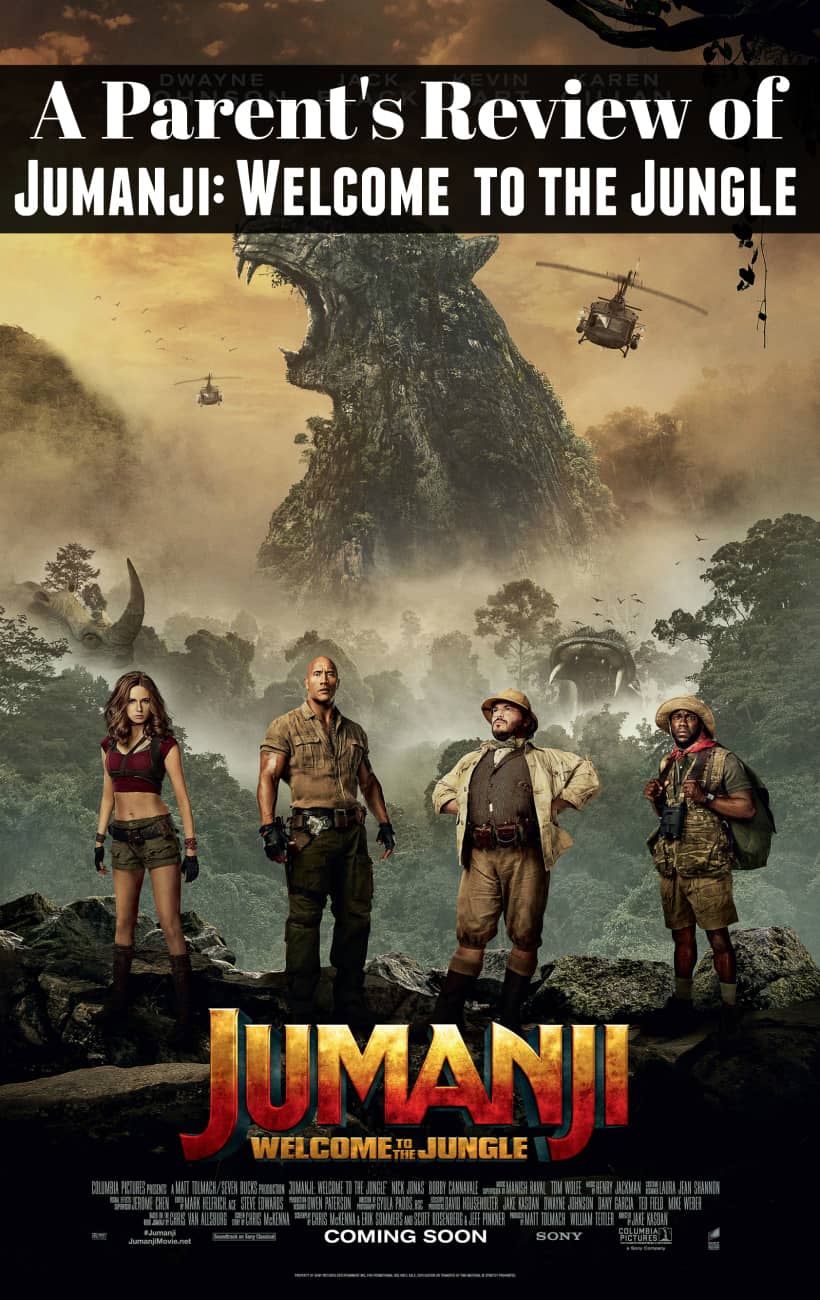 I want to start out this parent review of Jumanji: Welcome to the Jungle by addressing the questions most readers want to know:
Is Jumanji ok for kids?
and
Should I take my kids to see Jumanji: Welcome to the Jungle?
I hate to be indecisive, but the short answer to both of those questions is maybe. Maybe Jumanji is perfect for your kids. Maybe it's not. Of course, I have more information!
In the brand new adventure Jumanji: Welcome to the Jungle, the tables are turned as four teenagers in detention are sucked into the world of Jumanji.

When they discover an old video game console with a game they've never heard of, they are immediately thrust into the game's jungle setting, into the bodies of their avatars, played by Dwayne Johnson, Jack Black, Kevin Hart, and Karen Gillan.

What they discover is that you don't just play Jumanji –Jumanji plays you. They'll have to go on the most dangerous adventure of their lives, or they'll be stuck in the game forever…
 
What This Mom Liked about Jumanji: Welcome to the Jungle
Jumanji is most definitely a hybrid of action / adventure and comedy, and they do both very well.
While interviewing the director and producer about Jumanji: Welcome to the Jungle, we learned that very little of the film was done with a green screen, meaning most of Jumanji – even most of the action sequences, were filmed live. When you see how action-packed and dramatic a lot of those scenes are, you'll understand how amazing that is!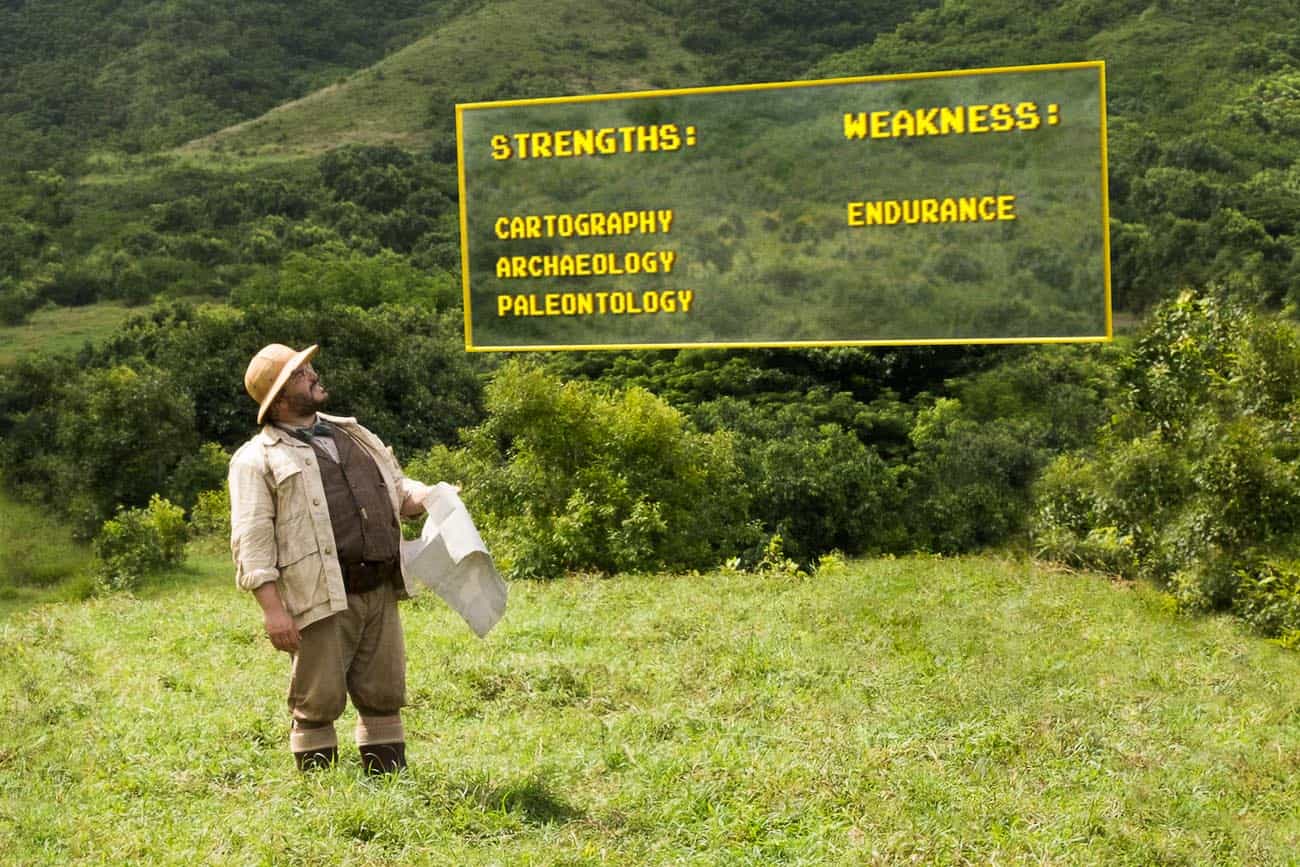 I loved the comedy in Jumanji. To me, Jack Black is one of those actors — one of those performers who can do no wrong, so I was expecting to enjoy his performance.
Of course, Jack Black is hilarious in Jumanji, but his performance was so much more, so unexpectedly extra, that even Dwayne "The Rock" Johnson paid him some heavy compliments during my interview with him: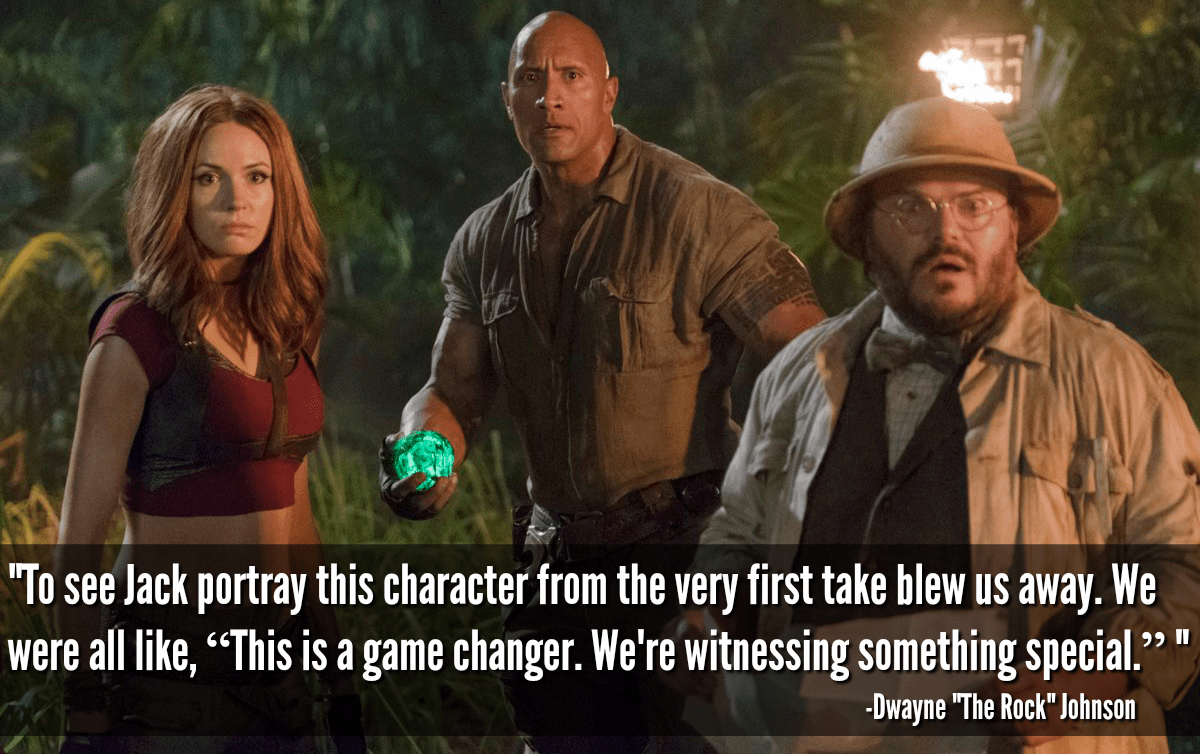 Honestly, I can't even think about Jack Black as Bethany in Jumanji without smiling!
Other leads in Jumanji are well known for their comedic performances. Dwayne Johnson and Kevin Hart delivered comic relief at just the right moments, making an exciting movie even more entertaining!
I loved that there's a great story and a great message underneath all the action. I'm trying not to reveal any Jumanji: Welcome to the Jungle spoilers, but it's well known that the high school kids are dropped into a video game and are transformed into adults.
These characters are still the same teenagers on the inside, but their outward appearances have changed into the avatars they chose when they started up the game.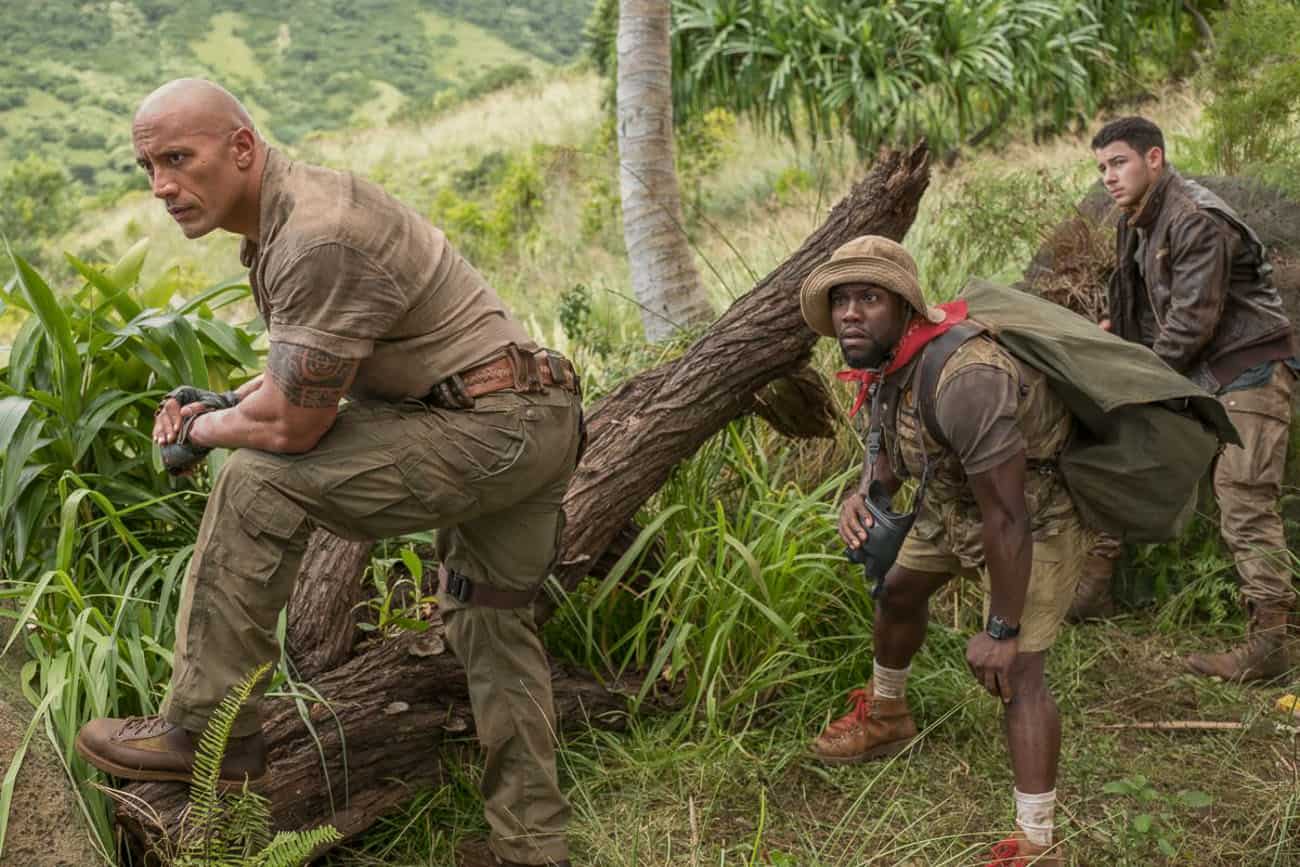 It's pretty much a given that one of the messages in a "body swap" type of film is is going to be "It's what's on the inside that counts." But I'd feel short-changed if the underlying themes started and ended with that message.
Much of the Jumanji: Welcome to the Jungle story is told through comedy, but I love that the directors toned down certain scenes to let messages of self-sacrifice, camaraderie and  understanding your own strengths shine through.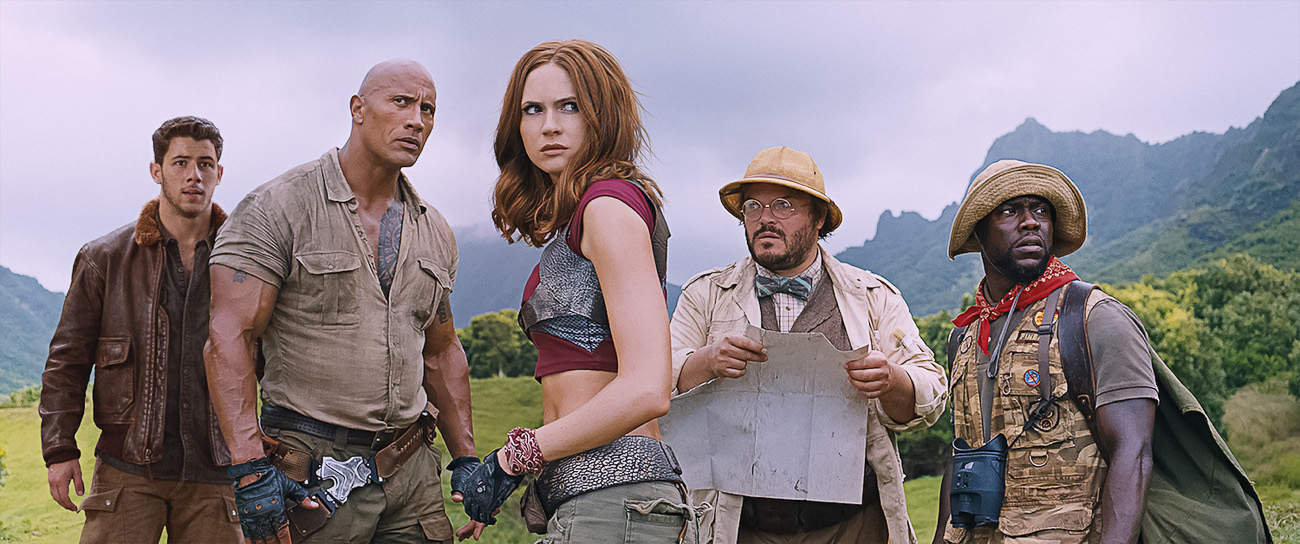 Side note: I was surprised at how much I loved Nick Jonas in Jumanji! His character adds another dimension to the film and I like how his demeanor tends to center the other characters. 
Second side note: Colin Hanks is in Jumanji. He has a spot right up there with Jack Black – I also think Colin Hanks does everything right! 
What I didn't like about Jumanji: Welcome to the Jungle
In general, I thought Jumanji: Welcome to the Jungle, was a great, entertaining movie! My only issues with the film come from the character of Martha, played by Karen Gillian.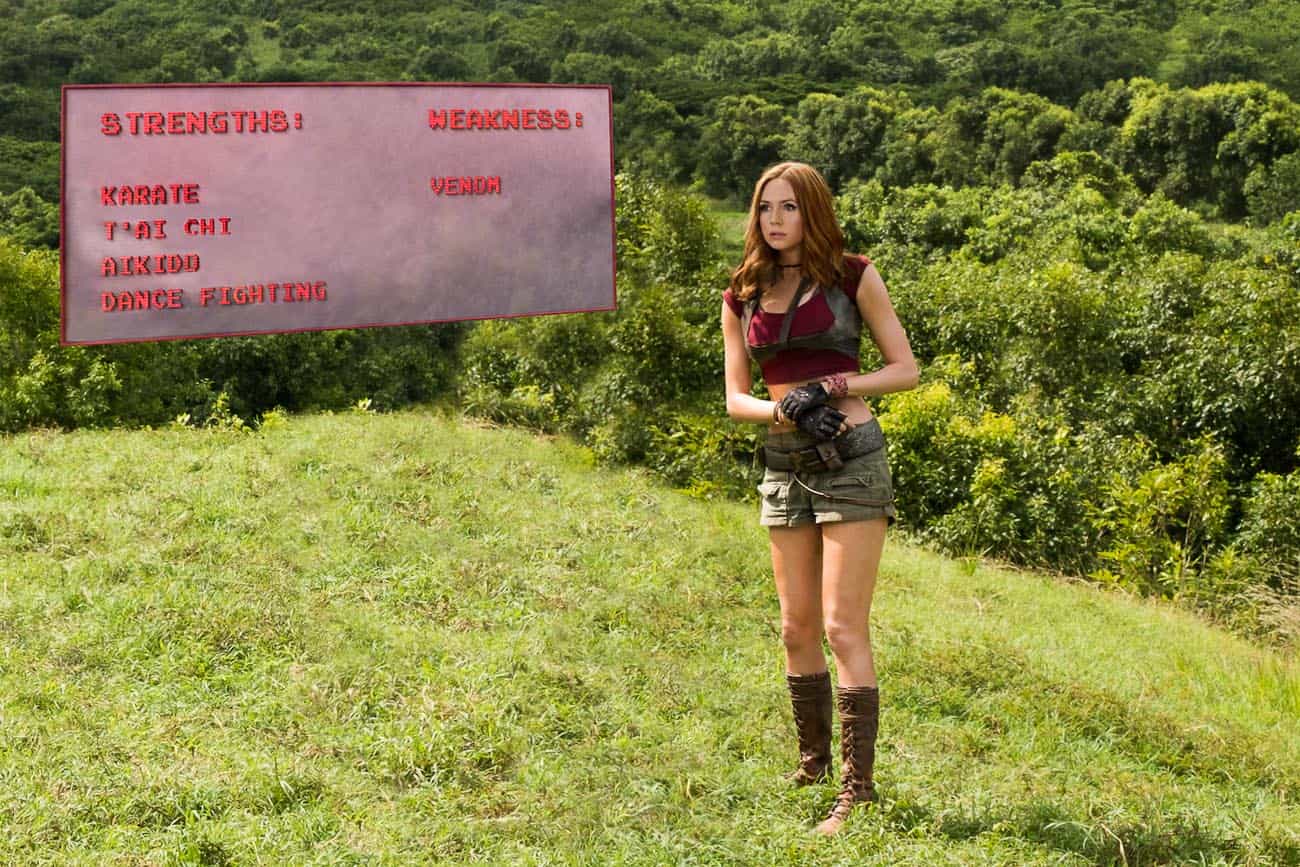 Believe me, this has nothing to do with Karen Gillian's performance. I truly think she did an outstanding job in the role of Martha. She's sweet and tough and really shows the way the character found herself by the end of the movie. I only have issues with the character itself.
First, there's the costume. I'm not a prude, I swear, it's ridiculously skimpy. I get that it's likely a reflection of scantily-clad females that are too common in video games, but that didn't make me comfortable with it.
Then there's a scene where Martha is convinced to hone and use her sexuality to distract the enemy. The fact that this even was a possibility when her avatar was assigned incredibly useful skills struck me as forced.
I don't like the message this aspect of the film sends to kids, especially when Martha is contrasted with the typical behaviors and conservative costumes of the men in the film.
Should Kids See Jumanji: Welcome to the Jungle?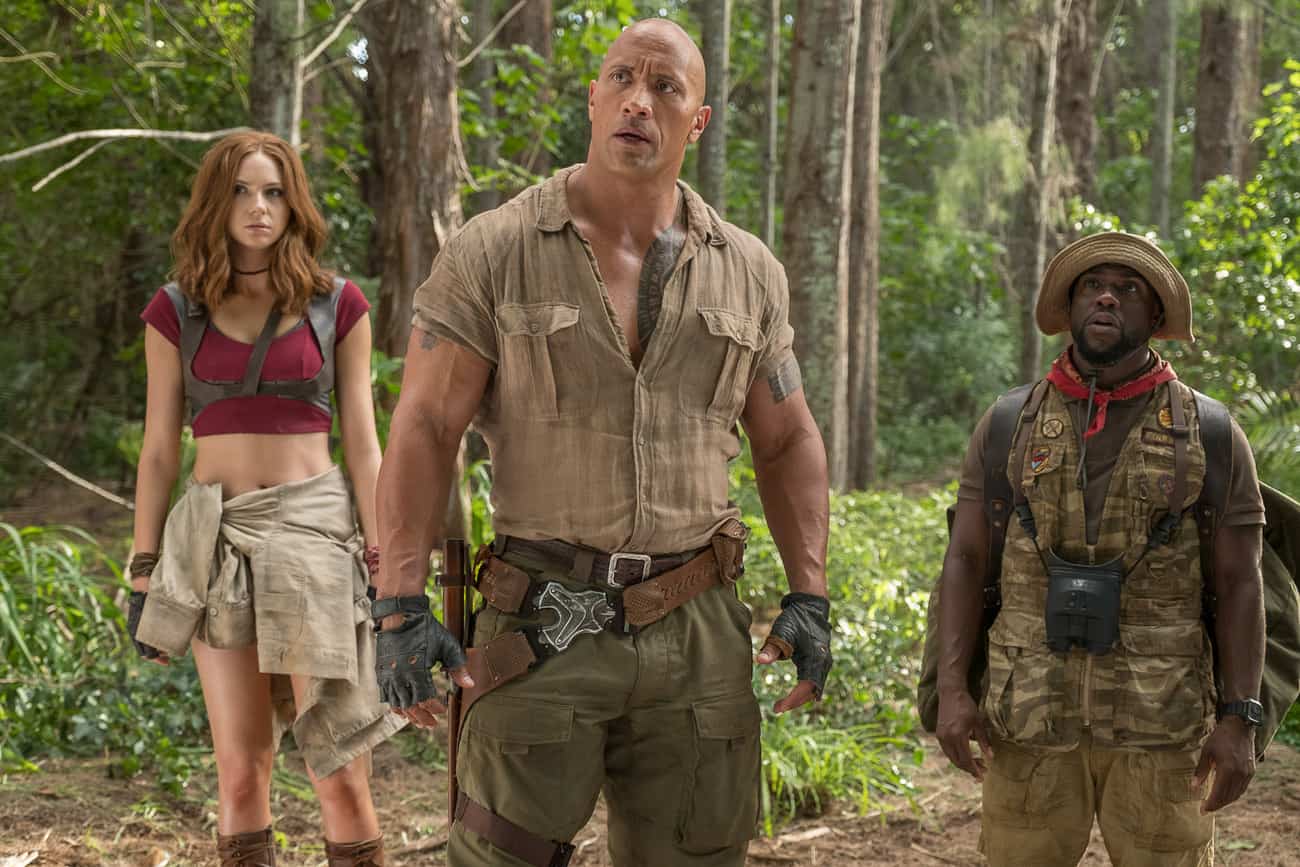 I love movies because they're an opportunity to let go and forget about life outside of the movie theater for a bit.
I try to stay "in the moment" when I'm watching a movie, but as a mom, I can't help it: At least a little piece of my mind is always on my kids. Would they like this movie? How would they react to this scene? Is this too violent? Would they understand what's happening?
My kids are 8 years old and a 9 years old, and I'm well aware that parents are most likely on the fence about taking kids around this age to see Jumanji.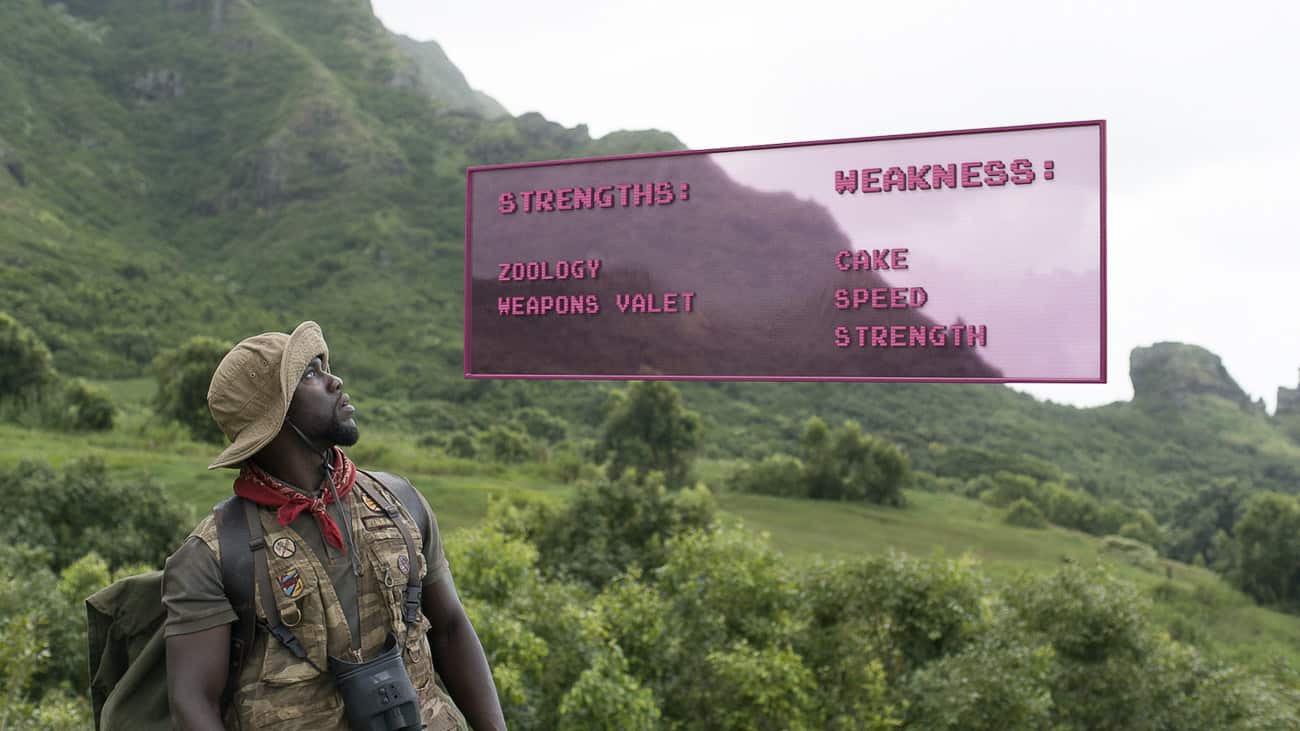 Jumanji is the definition of a fun movie. It has humor and action and a story that kids will understand. (Bonus: It's also a story adults will enjoy). It's pure entertainment from start to finish.
It also has some low-key violence, swearing and "suggestive" language that parents should be aware of.
All in all, I do believe Jumanji: Welcome to the Jungle is a family movie. I'd watch it again in a heartbeat, and pretty much any adult would enjoy it. I told my teenage nephews that they should see it. It's also a movie that I'd be happy watch with my own kids…a few years down the road!
Jumanji: Welcome to the Jungle opens in theaters everywhere on NOW! Get your tickets today!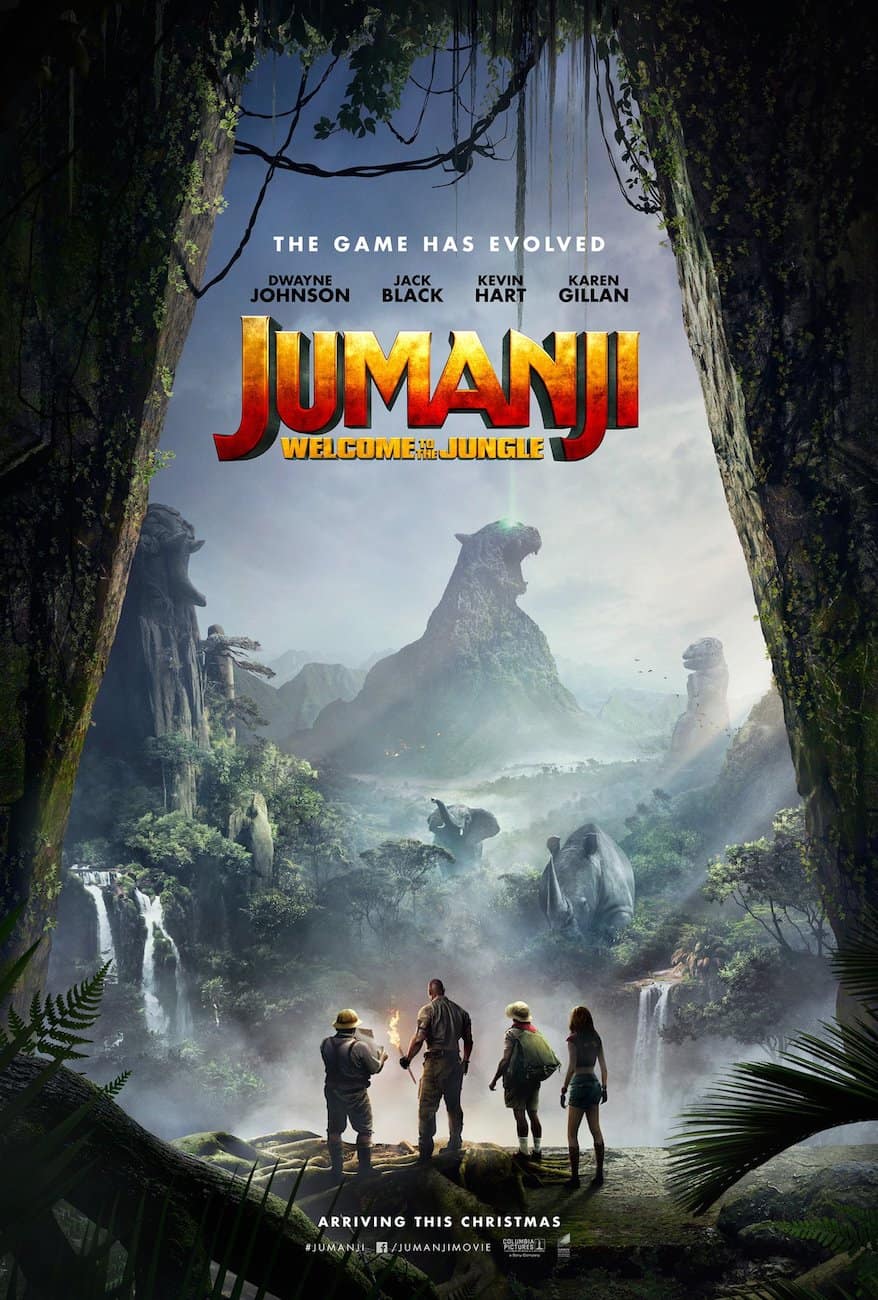 Check out some great Jumanji: Welcome to the Jungle gift ideas:
Funko POP Jumanji: Dr. Bravestone & Professor Oberon Figures (set of 2)

Funko POP: Jumanji Prof. Oberon Vinyl Figure

Funko POP: Jumanji Dr. Bravestone Vinyl Figure

Jumanji: Welcome to the Jungle (Original Soundtrack)

Jumanji: The Game

Jumanji: Welcome to the Jungle Movie Poster

Be sure to watch the Jumanji: Welcome to the Jungle trailer here: