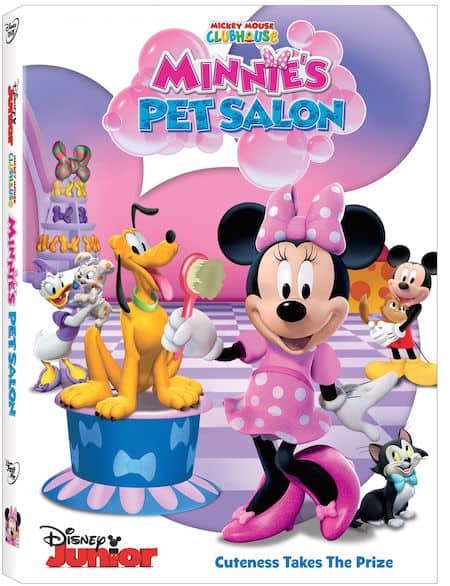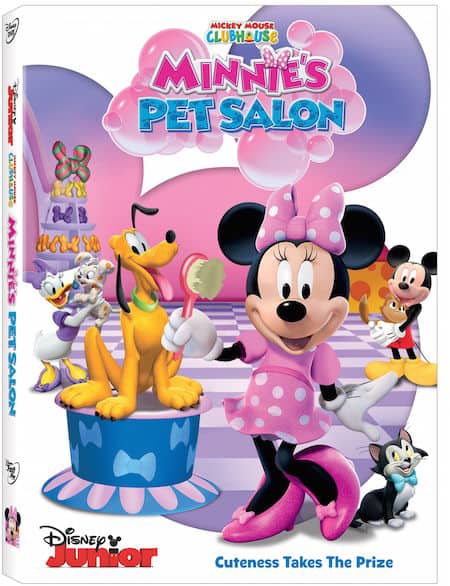 As a mom, I've always appreciated the social and educational messages from all the series that are shown on the Disney Junior network, but Mickey Mouse Clubhouse has a special place in my heart.
It's no secret that I love Disney, and Mickey Mouse Clubhouse has been such a wonderful show to introduce my own kids to the magic of Mickey, Minnie and the gang over the past few years.
In addition to the introduction to the key Disney players, Mickey Mouse Clubhouse is a lively and engaging show that doesn't have the borderline wild and frantic feel that some other cartoons seem to have. This was very important to me when my kids were younger. Now that they're older, I appreciate it for my own viewing pleasure!
Further, I think the three main themes in Mickey Mouse Clubhouse are friendship, problem-solving and mathematics. Is there any parent who doesn't love all three of those?
Minnie's Pet Salon is the newest Disney DVD from the series, and it's even cuter than I imagined it would be!
Minnie's sparkling new pet salon is open for business…and adventure!

All your Clubhouse pals are bringing their animal friends to get spruced up for Pluto's All-Star pet show.

With so many pets to bathe, groom and train, Minnie needs help. Luckily, Mickey and the gang are there to lend a hand. But when three adorable little kittens go missing, it will take the right Mouseketools – and help from YOU – to find them in time for the big show.

With over two hours of song-filled pet-themed fun, including 4 additional episodes, Minnie's Pet Salon is the "purr-fect" gift.
I was extra-happy to review Minnie's Pet Salon because Disney offered us a fun gift to make our first viewing of the DVD even more exciting: a Pampered Pet viewing kit for my kids to enjoy!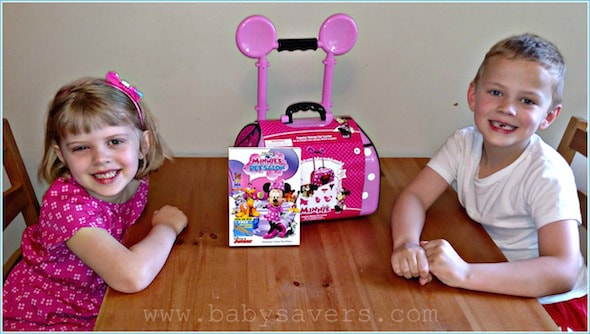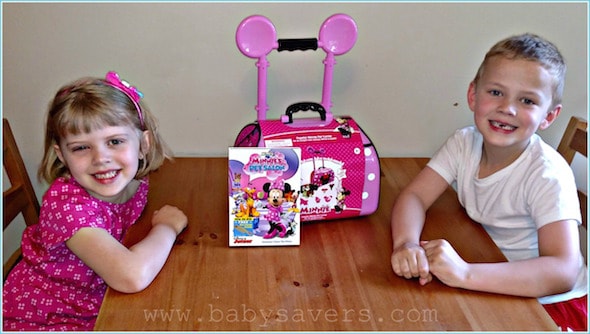 The Pampered Pet viewing kit included the Mickey Mouse Clubhouse: Minnie's Pet Salon DVD and Disney Store's Minnie Mouse Popstar Pet Carrier. It arrived on the same day Piper contracted a case of pinkeye so it was an excellent way to boost her out of her sad state!
The Minnie Mouse Popstar Pet Carrier is adorable: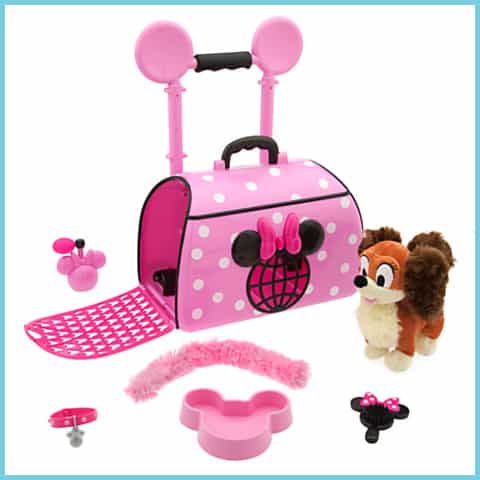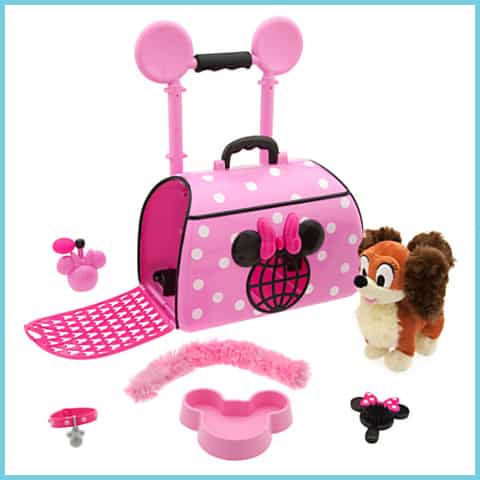 I think the mouse ears on the handle really put the cuteness factor over the top!
Check out this clip from Mickey Mouse Clubhouse: Minnie's Pet Salon. My son absolutely loves this part!
Mickey Mouse Clubhouse: Minnie's Pet Salon on DVD has a suggested list price of $20, but right now it's on sale for $12.97 That's 35% off!
Buy Mickey Mouse Clubhouse: Minnie's Pet Salon on DVD today!