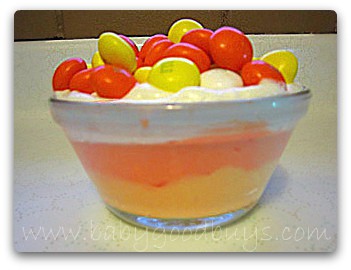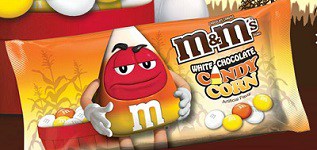 Did you know that M&M's recently introduced a new addition to their product line?
M&M's Candy Corn White Chocolate candies are now available only at Walmart stores! While I truly searched more than one store to find these new M&M's, I have to say they were worth the wait! If you're on the hunt for this new M&M candy, head to your nearest Walmart store and look for them in the Halloween candy section.
The new M&M's are super-fun from the outside in. The packaging itself is just silly, and the M&M's inside are BIG and full of rich white chocolate! I was really excited to try the new M&M's, so I picked up two packages, along with the rest of the ingredients for the delicious parfaits I planned on making.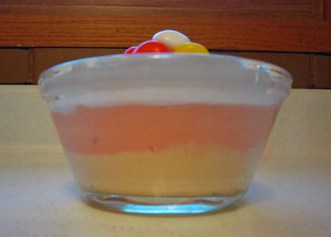 The Candy Corn White Chocolate Cheesecake Mousse Parfaits look and sound fancy, but the mousse is super-easy to make! The presentation is a bit challenging (you'll see my successes and failures soon enough!) but it doesn't have to be. Anyone will love this delicious dessert whether it's layered perfectly into a stemmed glass or simply scooped into a little dish!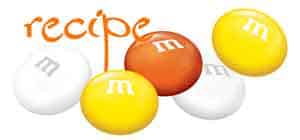 | | | |
| --- | --- | --- |
| M&M's Candy Corn White Chocolate Cheesecake Mousse Parfaits | | |
Author:
Ingredients
1 8 ounce package cream cheese
1/2 cup powdered sugar
1/4 cup milk
1 teaspoon vanilla
1 8-ounce container whipped topping (IE. Cool Whip)
1/2 cup white chocolate chips or 6 ounces chopped white chocolate
2 cups M&M's Candy Corn White Chocolate candies
Red and Yellow food coloring
Instructions
Beat cream cheese in the bowl of an electric mixer until smooth and fluffy.
Slowly alternate adding powdered sugar and milk, add in vanilla and mix until smooth.
Put white chocolate in a microwave-safe dish and microwave for 30 seconds on high. Stir. If melted, add to the cream cheese mixture. If not melted, microwave for another 30 seconds, stir, then add to the mix.
Beat the cream cheese and white chocolate for 1 minute on medium to high speed.
Fold the whipped topping into the cream cheese mixture until fully combined.
Divide the Cheesecake Mousse into three equal portions in separate dishes.
Leave one dish white, Tint one portion yellow, and tint the third one orange.
Scoop the yellow mix into a pastry bag or zip-top bag. Pipe a layer of yellow mouse into the bottoms of 6 clear dessert dishes.
Add a layer of M&M's Candy Corn White Chocolate candies. These can be visible from the outside, or stacked up as a surprise inside the mousse!
Repeat with the orange mousse, M&M's and the white mousse until you have three layers of mousse in your dish.
Garnish with more M&M's Candy Corn White Chocolate candies.
Store in the refrigerator until ready to serve.
Notes
If the mousse gets too soft to pipe neatly into your dessert, refrigerate your pastry bag for 10-20 minutes and return to piping.
I admit that piping layers of mousse into dishes is a skill that I have not yet mastered! It was important to make a few pretty parfaits to feature here, but there were several that would never make it to "featured dessert" status for any occassion! My sister and I worked together on these, and our pastry chef skills definitely improved as we created more desserts!
Let me prove it by showing our first few failed parfaits: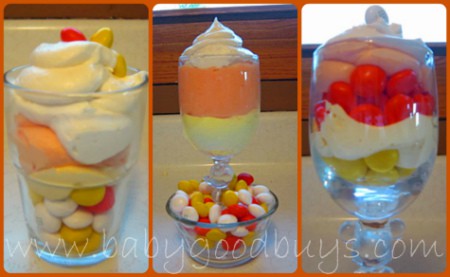 I can honestly say that, while it wasn't pretty, the one on the right sure tasted good!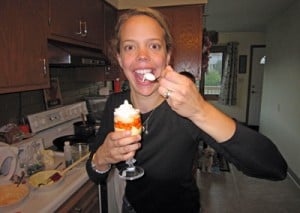 Want to see more creative recipes and artwork using M&M's Candy Corn White Chocolate? Search for the #MMsGetCorny hashtag on Twitter to find a delightful variety of candy creations!
Happy Halloween!
Disclosure: This shop has been compensated as part of a social shopper insights study for Collective Bias. Please see my full disclosure for additional details.