Disney Pixar's Soul will be on Disney+ on December 25th! Download these free Soul printable activity pages and coloring sheets to celebrate the movie!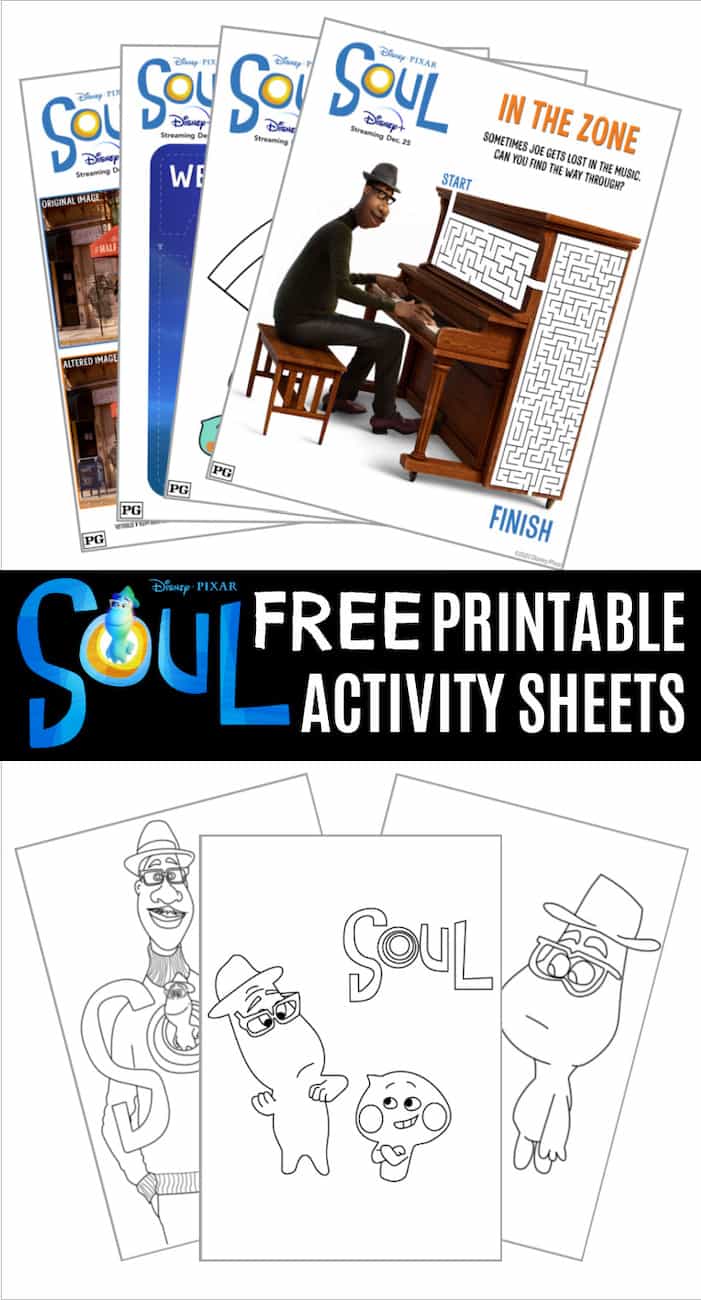 I feel like we've been waiting for Disney Pixar's Soul for so long. My kids have been watching the trailers and pointing out all sorts of details he's so excited to see.
Soul will be available for streaming on Disney+ starting on December 25, 2020. Get Disney+ here!
As a mom, I'm excited for a new animated movie with a lasting message. Looking back, we've used so many Disney and Pixar movies as tools to help with both of my kids' emotional development.
Which movies have had the biggest impact in helping our family? There are so many, but I can definitely highlight some of the most important ones.
Inside Out has been an amazing resource for helping kids understand emotions, especially negative emotions.
Both Zootopia and Incredibles 2 are excellent for teaching tolerance and understanding.
I loved the messages about family in Moana and Brave.
The Toy Storymovies taught us about friendship, change, letting go and moving on.
And now we have Disney・Pixar's Soul, an all new movie about living life and what comes after.
About Disney Pixar's Soul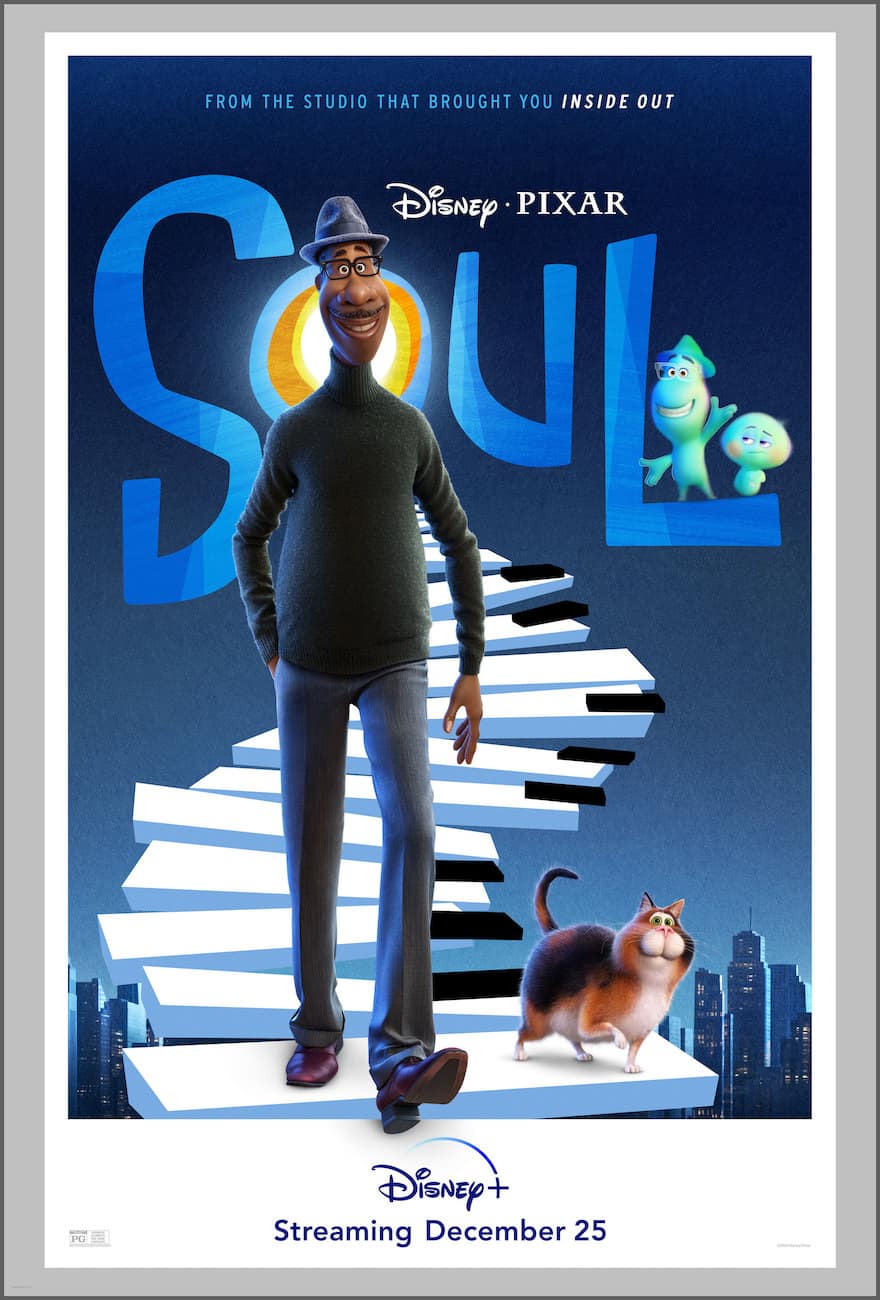 Soul follows the story of Joe Gardner, a musician who finally gets his big break after years of teaching high school music. Unfortuantely, Joe suffers an accident that separates his soul from his body just before the big break of performing with one of his jazz inspirations.
Joe soon discovers that his best hope of returning to his body before he dies now rests on his ability to prove to a new friend that life on Earth is worth living.
Voice cast of Soul
Directed by Pete Docter and Kemp Powers, the movie stars Jamie Foxx as Joe Gardner, Tina Fey as 22 and also features an impressive selection of other actors, including Phylicia Rashad, Angela Bassett, Daveed Diggs, Graham Norton, Questlove and more.
About the music of Disney Pixar's Soul
There's a lot to unpack about the music of Soul, and you can listen to the soundtrack here.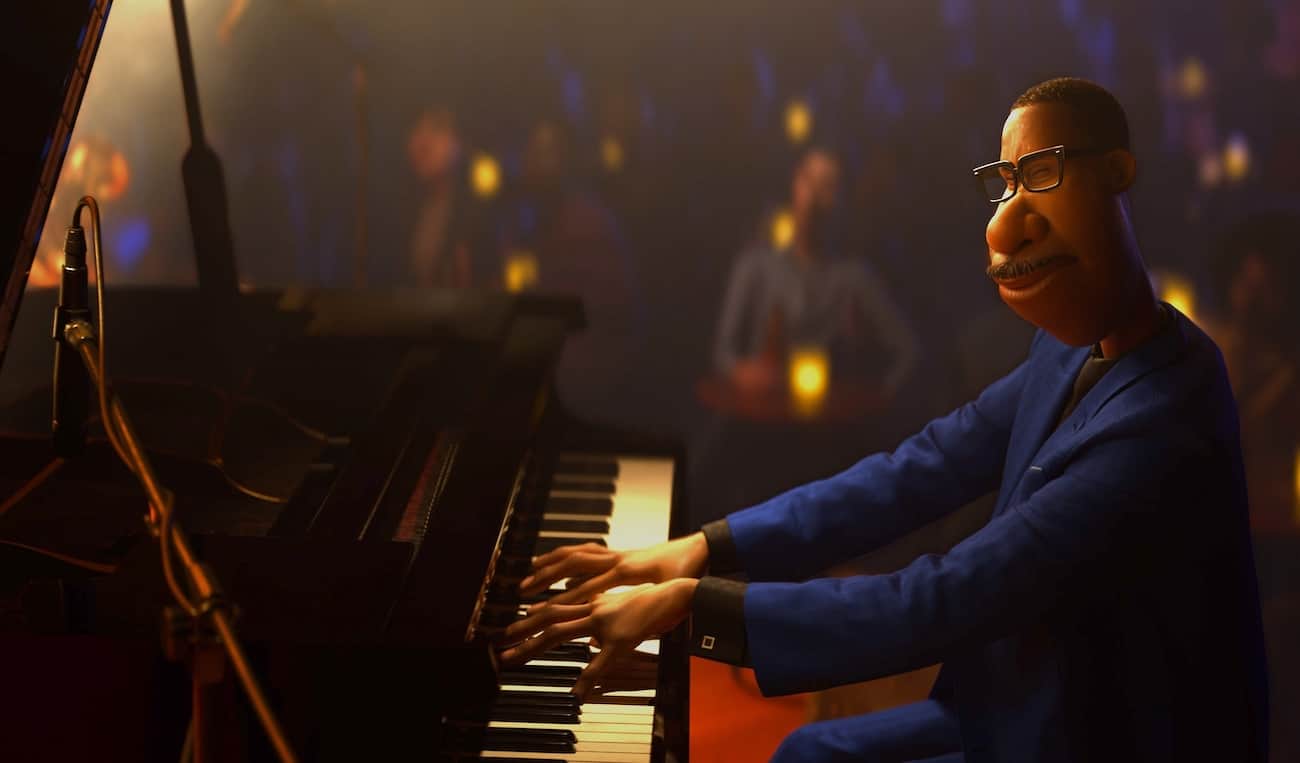 The film score was composed by Trent Reznor and Atticus Ross. Trent Reznor is the founder of Nine Inch Nails, and Atticus Ross was officially added to the band in 2016.
Jon Batiste composed, arranged and performed original jazz compositions in Soul. He's a longtime musician who's probably most famous for being the bandleader on The Late Show with Stephen Colbert.
Other musical performers in the movie include Daveed Diggs and Cody ChestnuTT.
Soul printable activity sheets and coloring pages
It's the reason you're here, right? The free coloring pages and activity sheets!
Soul printable coloring pages
I don't think they're official, but I found some fantastic free printable Soul coloring pages for you to download. Here are the links to each page:
Free printable activity sheets
Click here to download your free printable activity sheets for Disney Pixar's Soul!
Here's what's included in the packet of printable activities:
In the Zone Maze: Help Joe find his way through the piano music.
Spot The Difference: Find the differences between two near identical images of The Half Note.
Door Hanger: Double sided door hanger with Welcome and Keep Out messages featuring Joe and 22.
Draw a Slice Drawing Activity: Draw your favorite type of pizza
Soul will be available for streaming on Disney+ on December 25, 2020. Watch the official movie trailer now!