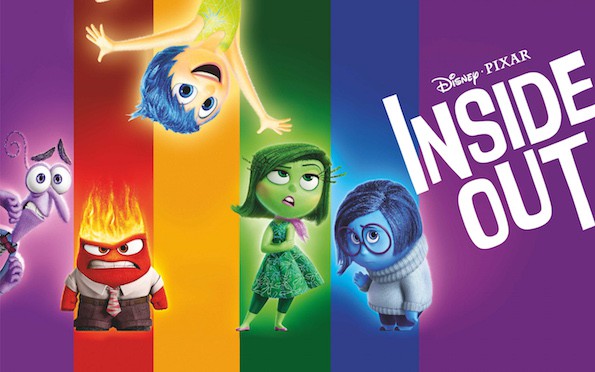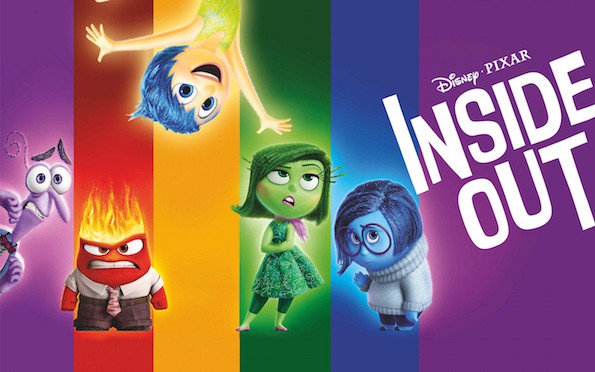 You may have heard that Disney-Pixar's Inside Out is arriving on Blu-ray and DVD combo pack on November 3rd, but did you know that Inside Out is available on Digital HD and Disney Movies Anywhere NOW? Watch it today!
I want to be completely honest with you. I know how lucky I am.
I thank my lucky stars every single day that I created this blog. That I stuck with it and enjoyed putting my heart and soul into it's growth. I also am seriously, seriously grateful that this blog, my job, allows me to stay home with my children while supporting my family.
While being a stay at home mom is the most important thing blogging has allowed me to do, the most unbelivable blog-related opportunities that I'll be pinching myself over forever are those that have come from Disney.
A few weeks ago, I was in San Francisco on an epic Disney press trip for the in-home release of Inside Out, the upcoming release of Disney-Pixar's The Good Dinosaur and the efforts Miles from Tomorrowland is making to encourage more girls to explore STEM fields.
The first full day of the press trip had me sitting down with the brilliant minds behind Disney-Pixar's Inside Out: Director Pete Docter and Producer Jonas Rivera.
The session got off to a great start with Pete introducing Jonas, then Jonas introducing himself, then Pete introducing himself and Jonas introducing Pete. They absolutely communicated that they were ready for a fun interview!
Will there be an Inside Out sequel? 
Jonas Rivera (JR): Here's how I'll answer it: We've spent five years of our lives on this film. We're so proud of it. Before we did that, we made the movie "Up" together.  We're so proud of that one. When we were done with Up we put our heads together and said,"Can you imagine a world where there's more adventures?"
But what wakes us up in the morning and gets us fired up is something completely new. It was that conversation that led to "Inside Out." And we're having that same conversation now. We love "Inside Out" and it definitely has some open-endedness to it, but I think we lean towards coming up with something totally new. 
Pete Docter (PD): We already have some ideas! 
JR: We never say never, but we want to do something different, is that fair?
What's your next project?
PD: The next one coming up in the studio is "The Good Dinosaur" which comes out in just a few weeks. It's really looking fantastic. It's so beautiful. After that we have Finding Dory. 
JR: You'll love it, it's awesome.
PD: And a bunch more after that. I don't think there's ever been more stuff going on at the studio. 
JR: There are seven or eight films [at Pixar] invarious stages of development and production. We've been there for 20 years and there's never been that much on the slate. It's too early to talk about our specific film–because we haven't really told John Lasseter. 
PD: We're in very, very early development doing some research on some ideas.
JR: I'll tell you this, though: When Pete pitched "Inside Out" to me, just the very beginning of it with a very simple premise, I'll never forget it. I did the same thing when he pitched this one. 
Do you have an Inside Out character you most resonate with? 
PD: It depends on the day. Some days it's Fear. Most of the time, Joy, I think. Once in a while, Anger. 
JR: I would say Joy. I mean, we're generally pretty positive people and Pixar is such a great place.
Every now and then I pinch myself–we have the greatest jobs in the world! I never dreamed I'd be doing this and talking about movies that we get to make. 
Joy is also someone that is always positive but she's always looking backwards a little bit. She's very much into her memories and I guess she's a nostalgist. I'm a little bit that way, too. So she's my favorite. 
What are your thoughts on the success of Inside Out?
PD: We knew that we liked it. That's really our only kind of measurement for ourselves as we go. It's always a bit of a mystery.
JR: We always believed in it and I always loved it and thought it would be really fun. But I never dreamed it would be received so warmly everywhere. We've been around the world and we just got back from China and people like it there. It's been awesome.
Did you have an early idea of how you wanted to depict the inside of the brain? 
PD: The first concept that I had in the very first pitch was a control room. I thought of it a little bit like a spaceship, but we moved away from that. So Headquarters was the first thing, then we came up with the journey Joy and Sadness go on and extrapolated from there. 
JR: It was fun thinking about the geography of the mind. We're big fans of Disneyland and I couldn't help but think it's a little like that. Like there are different regions and there's a train. 
Did you ever imagine that this movie would enable parents and children alike to be able to talk more freely about their emotions?
PD: We've had a couple of experiences; kids with autism have really been able to use this film.
I was in Minnesota yesterday and somebody was telling me they laid out all the emotions [characters] and thier kid will come and pick up the one he's feeling as a way of expressing emotion for the first time. It's really powerful.
JR: It's a pretty cool reward. 
Was the layout of the mind centered from the start of production? 
PD: No. We tried all sorts of things until we finally realized that what's really at stake in this film is Riley's personality. 
That's the thing that we as parents value. We don't want our kids to change because we love who they are.
All in all, it was a huge honor to be in the same room with Pete Docter and Jonas Rivera. They make such a great team, and I honestly can't wait to see what they come up with next!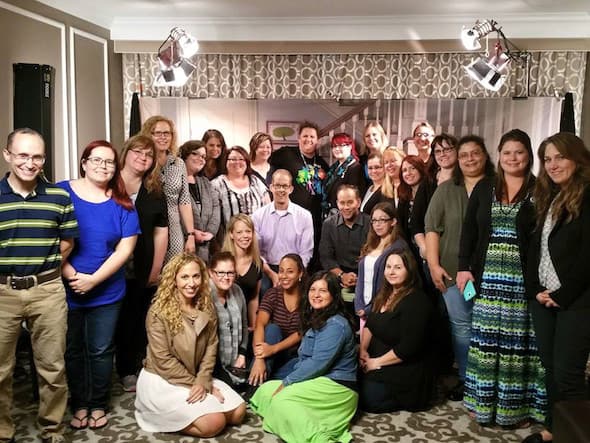 About Inside Out:

Do you ever look at someone and wonder what's going on inside their head? Disney-Pixar's "Inside Out" takes an exciting and hilarious journey into the mind to find the answer.

Based in Headquarters, the control center of 11-year-old Riley's mind, five emotions are hard at work, led by lighthearted optimist Joy.

She strives to make sure Riley stays happy as she operates alongside fellow emotions Fear, Anger, Disgust and Sadness.

It's "an instant classic," raves Richard Roeper, Chicago Sun-Times.

Experience it like never before on Disney Blu-ray!
If you've never seen Inside Out check out the official Inside Out trailer. Be prepared, you're going to want to see the whole movie after watching it!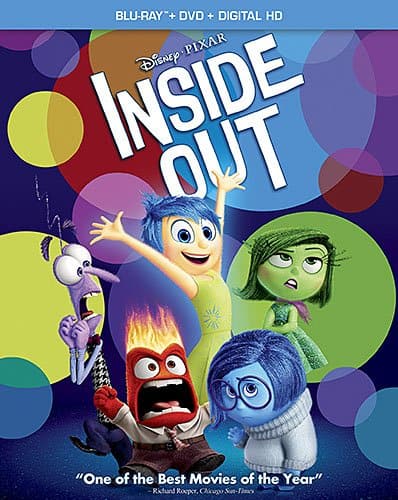 Buy Inside Out on Digital HD and watch it today, or pre-order the Blu-Ray DVD combo and have it delivered on its release date!
Thanks to As Mom Sees It for the photos!
Disclosure: Disney and Pixar flew me to San Francisco to participate in The Good Dinosaur press event and other PR activities. All opinions are my own. See my disclosure policy for more information.