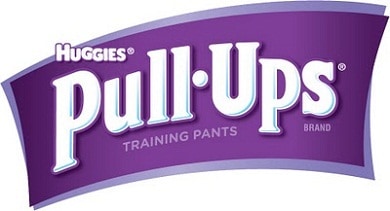 We've been busy potty training our toddler, so I was thrilled when Haiden, Piper and I were invited to attend a Potty Dance Party at the Mall of America last week! I'm a mom blogger from Minneapolis, Minnesota, so this event was right in our backyard! Minnesota Mom Blogger
Haiden, Piper and I trekked to the mall last Tuesday and met up with hundreds of other excited parents and toddlers who wanted to see what the Potty Dance was all about. The event was hosted by Huggies, and they provided tons of fun goodies for the kids.
There were inflatable guitars, feather boas, magic wands, fedoras and other sweet little party favors to keep the little ones busy while we waited for the show to start.
When I say "show", I mean it! Entertainment was provided by the family rock band, Ralph's World, who engaged all the little kids and got them up and dancing throughout the entire event.
Ralph's World performed for at least an hour, and I thoroughly enjoyed every minute of it! I have to admit, I hadn't heard of Ralph Covert or Ralph's World before being invited to the Potty Dance Party, but there were plenty of true fans in attendance, and I'm definitely a new fan!
Honestly, Ralph's World's repertoire consists of music that's fun and entertaining for both kids and adults. They even had my shy little Haiden on his feet and dancing! Everything they sung is infinitely singable, and I found myself joining in on most of the songs after hearing the chorus just once or twice.
Even one of the dancers who was there to keep the crowd engaged approached me after the concert and said that she appreciated that I joined in the singing! I'm not sure whether I should be proud or embarrassed over that!
We spent a little time learning the official Potty Dance, and I knew it by heart by the time we were done with the event. Even better, Haiden and Piper had so much fun doing the Potty Dance with the rest of the kids in attendance! I really think Huggies has it down with getting kids excited about Potty Training. Keeping things upbeat, positive and fun is a formula for potty training success!
After the show, we had the privilege of meeting with Ralph Covert of Ralph's World. We chatted for a few minutes and he was nice enough to pose for a photo with Haiden and Piper: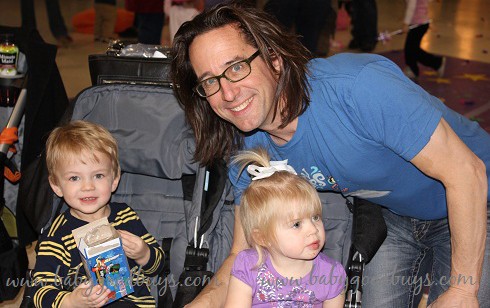 (As usual, I couldn't leave the house without forgetting something important! This time, I remembered my camera but the memory card was still in my laptop in my kitchen. Thanks SO much to Sarah of Minnesota Mama's Must Haves for snapping this picture!)
There are still a few Huggies Pull-Ups Potty Dance Parties going on across the country. Check out the list of events on Facebook and see if there's one near you!
The awesome team for Huggies also gave us a Pull-Ups Potty Dance Party Pack with incentives to keep potty training fun! I love this kit because you don't even have to start potty training to enjoy the contents and have fun with it. Even better, they want to give another Pull-Ups Potty Dance Party Pack to one lucky Baby GoodBuys reader!
(Giveaway has ended)
Huggies provided the prize for this giveaway as well as an additional package for my family and I. Huggies also compensated me for expenses incurred while attending the event. This was not a paid review and all opinions expressed are my own.