This turkey sandwich recipe is one of the best quick and easy vacation meals you can make for your family!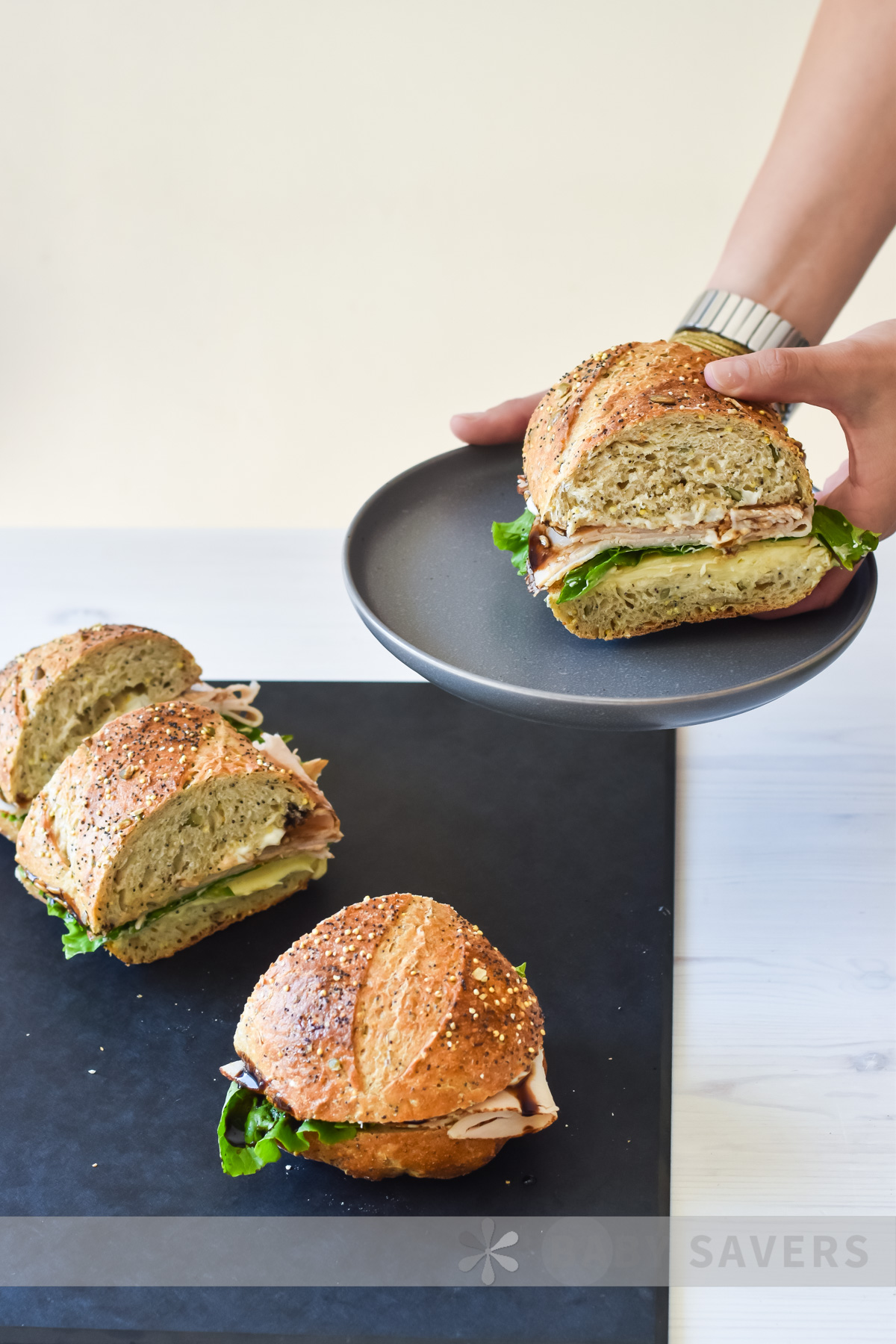 This blog post features Wildgrain, the subscription bakery box that delivers fresh bread, pasta and pastries to your door.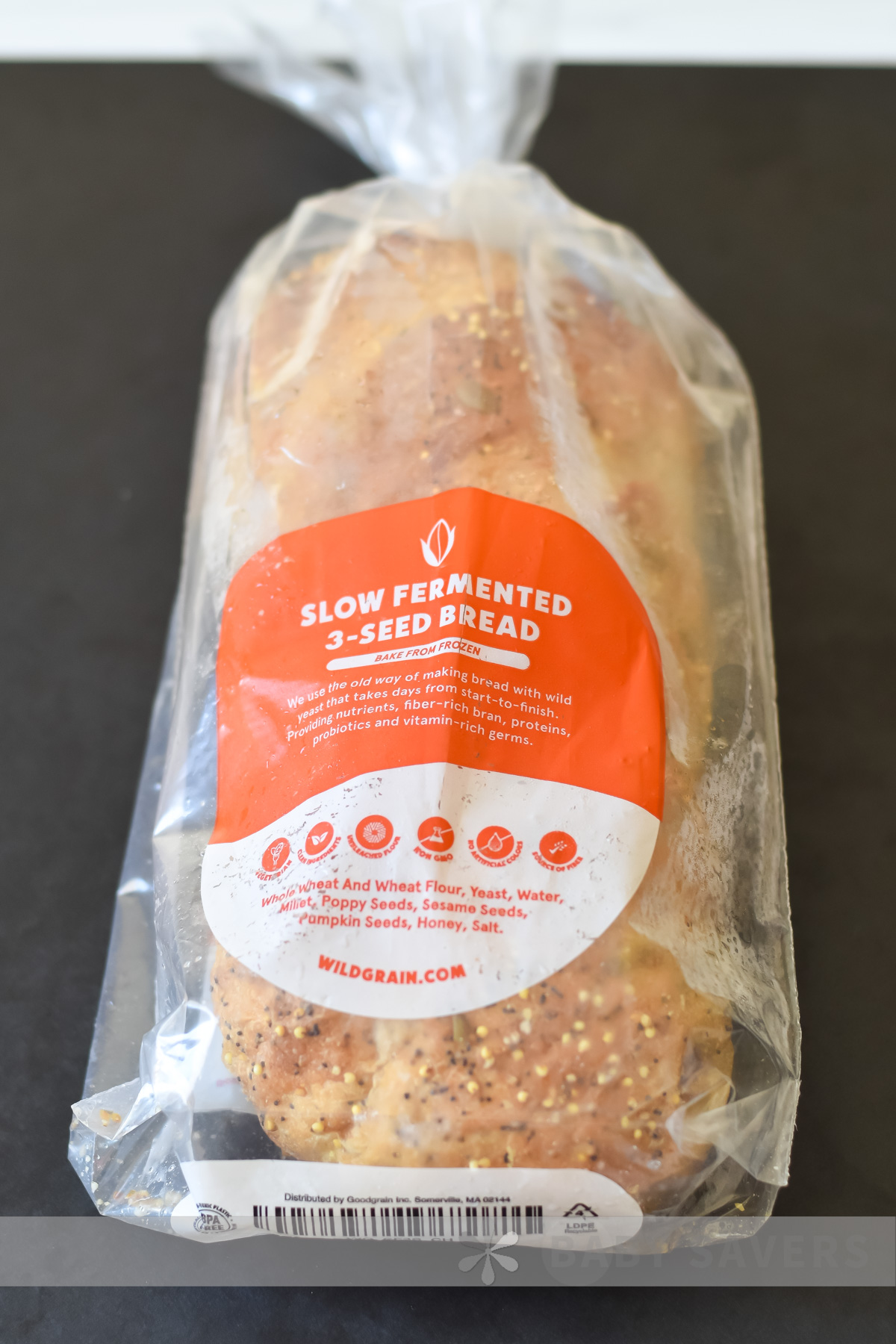 Wildgrain Coupon Code
A Wildgrain Subscription bread box is a must-have this summer! Don't miss my article to learn everything you need to know about the brand, products and my family's full Wildgrain reviews!
Are you here for the Wildgrain discount code? Skip the rest of the article and shop with big savings now!
Save $10 on your first Wildgrain subscription box order AND get free croissants for life (!!) when you shop through this link (or click the button below) and use Wildgrain coupon code BABYSAVERS at checkout.
From day trips to weeks away from home, we travel a lot as a family.
One thing that never fails to cause me vacation stress is our meals.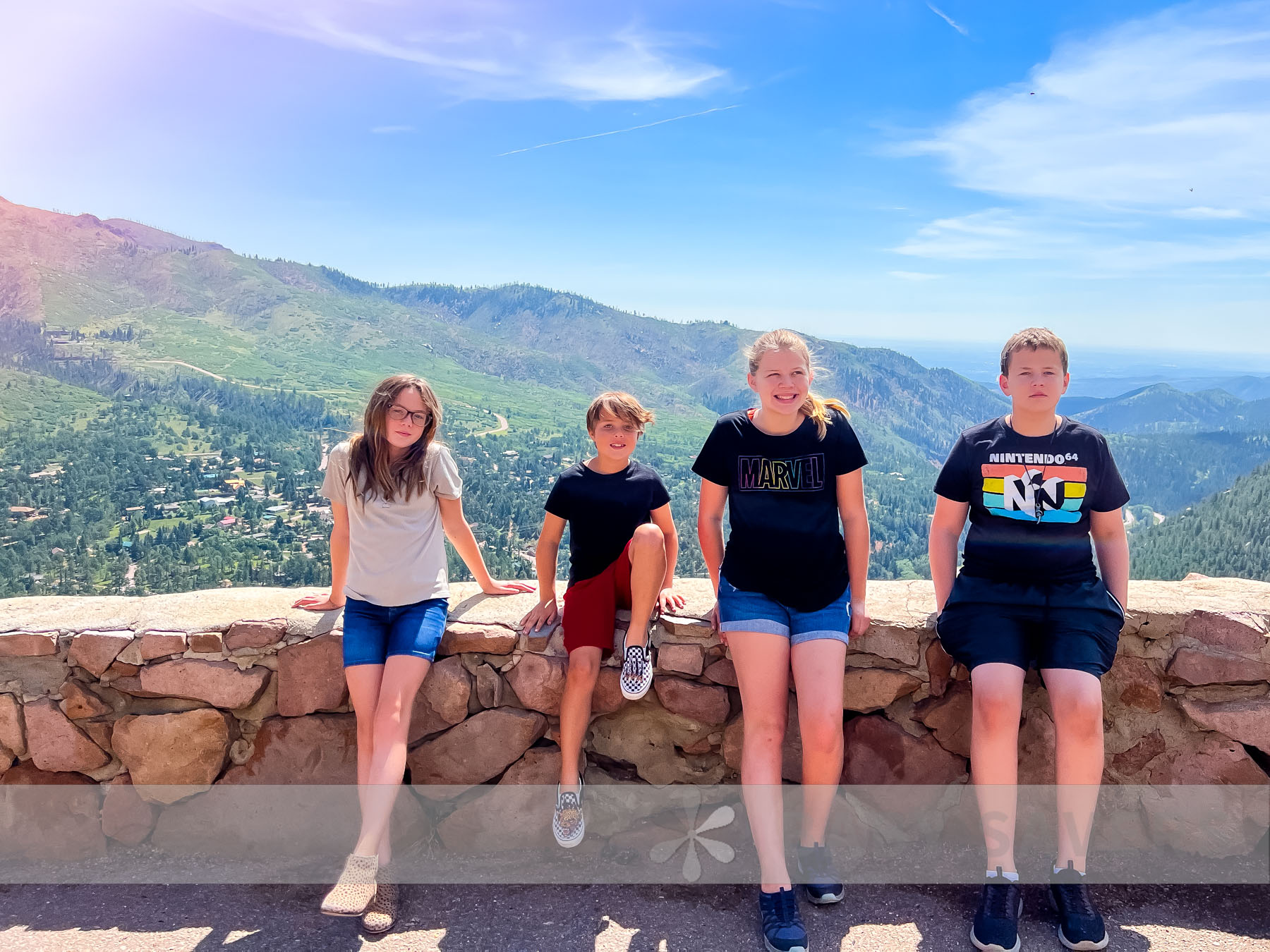 When I really think about it, I have more than a few hangups when it comes to eating while traveling.
In no particular order, these are the issues I have with travel food. Meals on vacation are often at least one of the following:
Unhealthy
Expensive
Unsatisfying
Time-consuming
Inconvenient
Disappointing
I'm saying all this as someone who loves food. I love trying different things and going to new restaurants. I love researching different places before getting to a destination so we can plan on eating at the restaurants that look the best.
But, when you're on vacation, you have to find more than a few good places to eat. And you have to stick to a budget. And you have to find places that work for the whole family. And if those places aren't good, you have to figure out an alternative.
None of us are picky eaters, but we do have two kids who love to disagree for the sake of disagreeing. If one of them suggests burgers for lunch, the other will immediately say they don't want a burger and they would definitely eat pizza.
I've been aware of this source of stress for a while, and recently I've started doing a few things to keep me more relaxed about food. Because vacations are awesome, and it's no fun to let myself be stressed when I should be relaxing.
First, I've started booking our stays at places that have a kitchen or kitchenette.
Even if it's tiny, having a place to prepare food is a key part of my strategy. A refrigerator is also important, and an oven or microwave makes things a lot easier.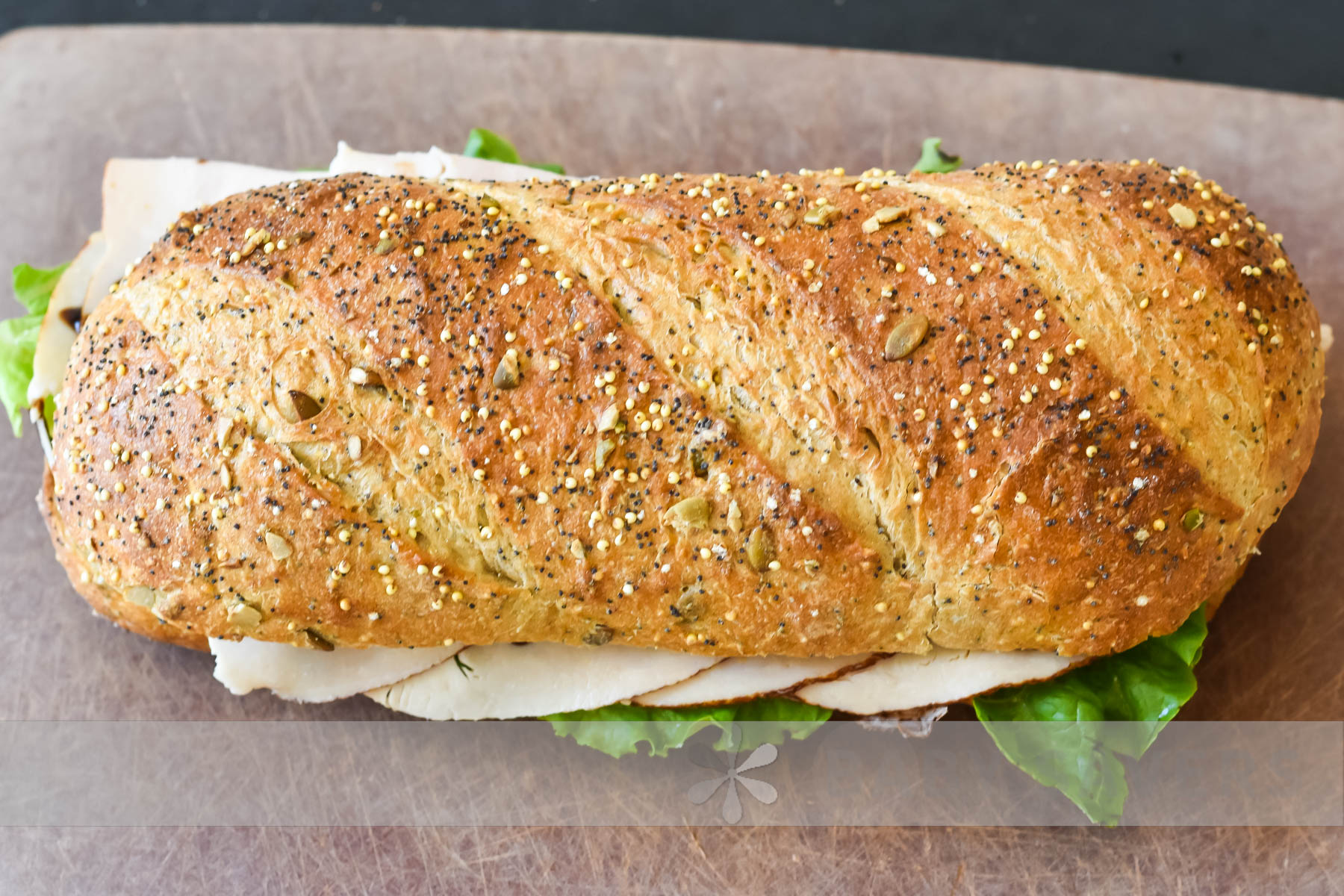 Second, if we're staying at a hotel, I do my best to make sure there's a free breakfast for guests.
I'm not big on the first meal of the day, but the rest of my family has to eat in the morning. My kids will always get excited for free hotel breakfast, and my husband is really easy to please when it comes to a morning buffet.
Third, I make sure we have some quick vacation meals planned, complete with either ingredients packed in a cooler or a grocery list with items that can be picked up no matter where we are.
Recently I came up with a great idea for a quick vacation lunch that my entire family loves. It's worked for us when we've stayed at hotels with a kitchen, when visiting family at their cabin and when we've used Air BnB to book vacation rentals.
The best part of this meal, the part that everyone loves, is that it starts with a full loaf of Wildgrain bread.
About Wildgrain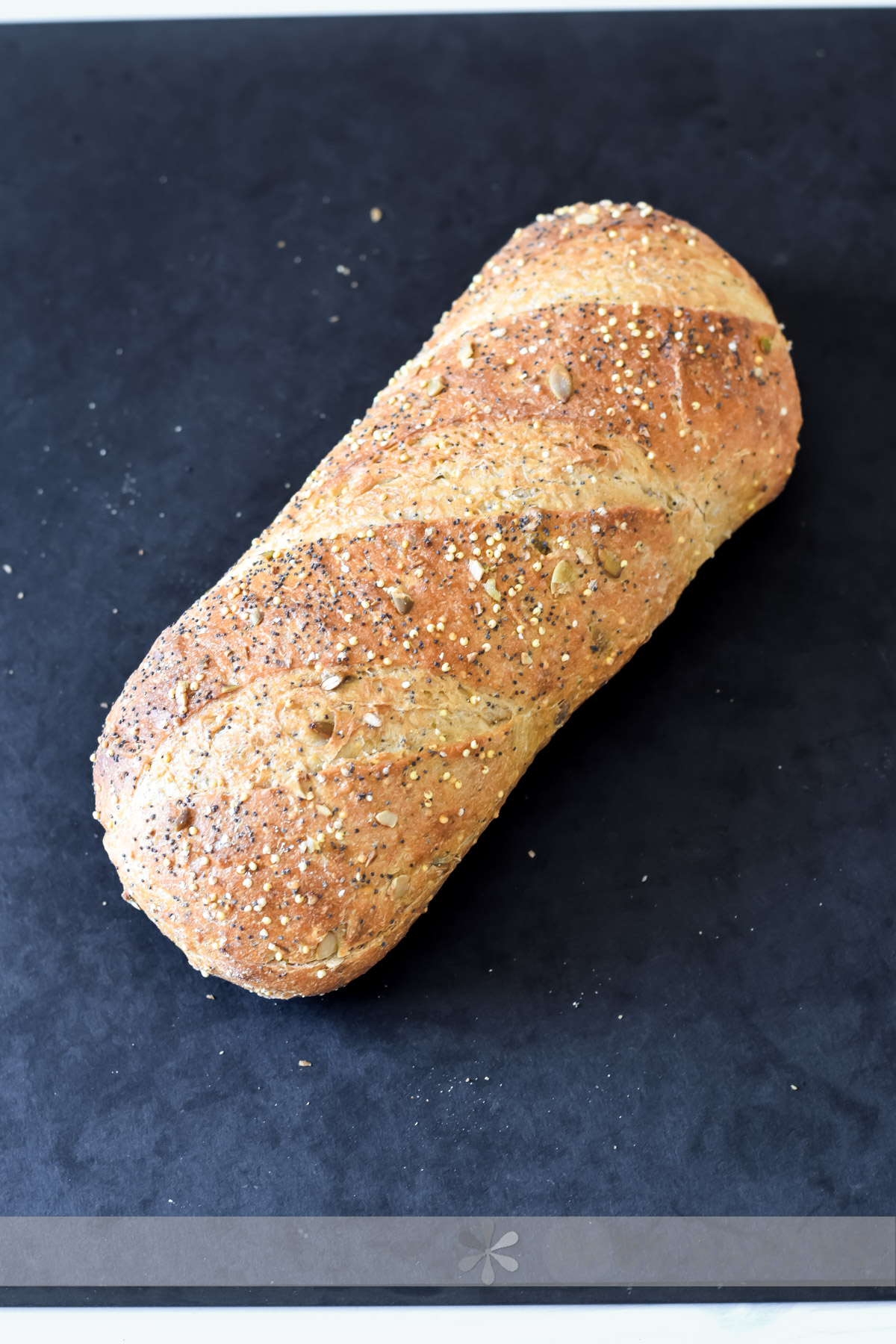 What is Wildgrain? You can read my in-depth Wildgrain review to get a ton of details about the brand and its offerings, but, in a nutshell, Wildgrain is a bakery subscription box that delivers fermented sourdough breads, fresh pastas and artisan pastries directly to your door.
I've received several Wildgrain subscription boxes and I've loved literally everything in all of them. The most recent delivery was no different.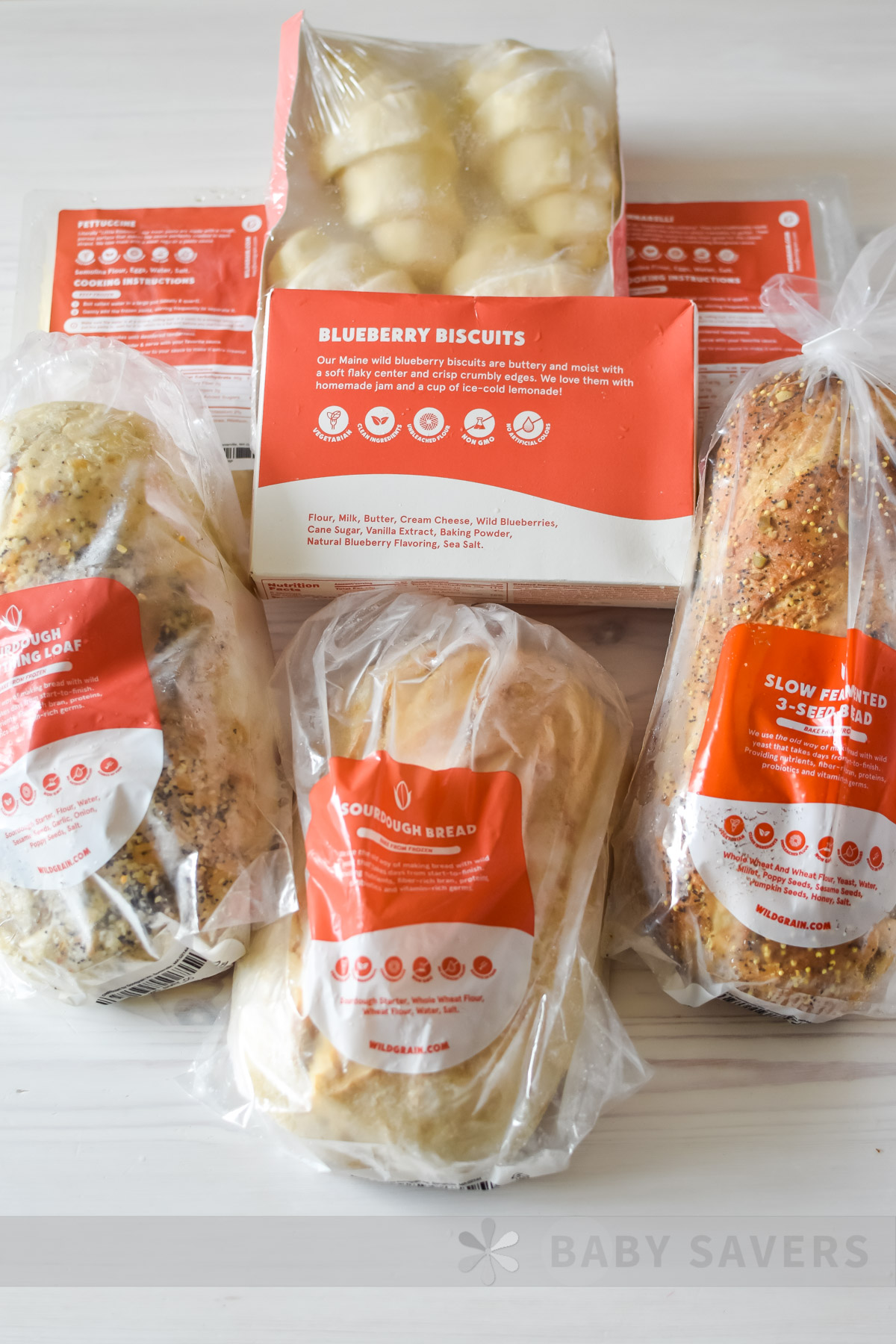 The Wildgrain box I received contained the following frozen-fresh items:
1 loaf of sourdough bread
1 loaf of everything sourdough bread
1 loaf of slow-fermented 3-seed bread
1 12oz package of fresh fettuccine pasta
1 12 oz package of fresh tonnarelli pasta
I was most excited to see the slow-fermented 3-seed bread, because it would be the perfect sandwich bread for our vacation meal.
To be fair, though, any of the loaves I received, OR any other loaf that Wildgrain offers, would work just as well for this recipe.
Wildgrain News
New Wildgrain customers can now customize what you want in your box! You can choose from the following types of boxes:
Mixed box with bread, pasta and pastry options
Pastry only box
Bread only box
Vegan bread only box
Click here to get your own box today! Use Wildgrain discount code BABYSAVERS to save $10 on your first order AND get free croissants for life!
My easy vacation lunch featuring Wildgrain
There's this scene in an old episode of Seinfeld where Elaine asks the server at a restaurant for a "big salad." The server doesn't know what she's talking about, so Elaine says, "It's a salad. Only bigger."
That's very similar to what I think every time I make this turkey sandwich recipe for my family.
It's a sandwich, Only bigger. And better. Because, while I always want everyone to eat good food that's going to make them happy and satisfied, it's especially important to have delicious foods when traveling.
This is a brief summary of my quick and easy vacation lunch for my family:
Take an entire loaf of unsliced bread (fresh baked Wildgrain bread is best!), and cut it lengthwise.
Layer on a bunch of tasty fixings on the bottom slice.
Cover with the top and slice it into big pieces for your family.
The first time I did this, I did what I did in these pictures: I sliced the loaf sandwich into 4 pieces. It turns out that those sandwiches look amazing, but they're huge!
In reality, we usually get 6 sandwiches from a one pound loaf of bread, but we've stretched it to 8 when we've added more side dishes (and people!) to the table.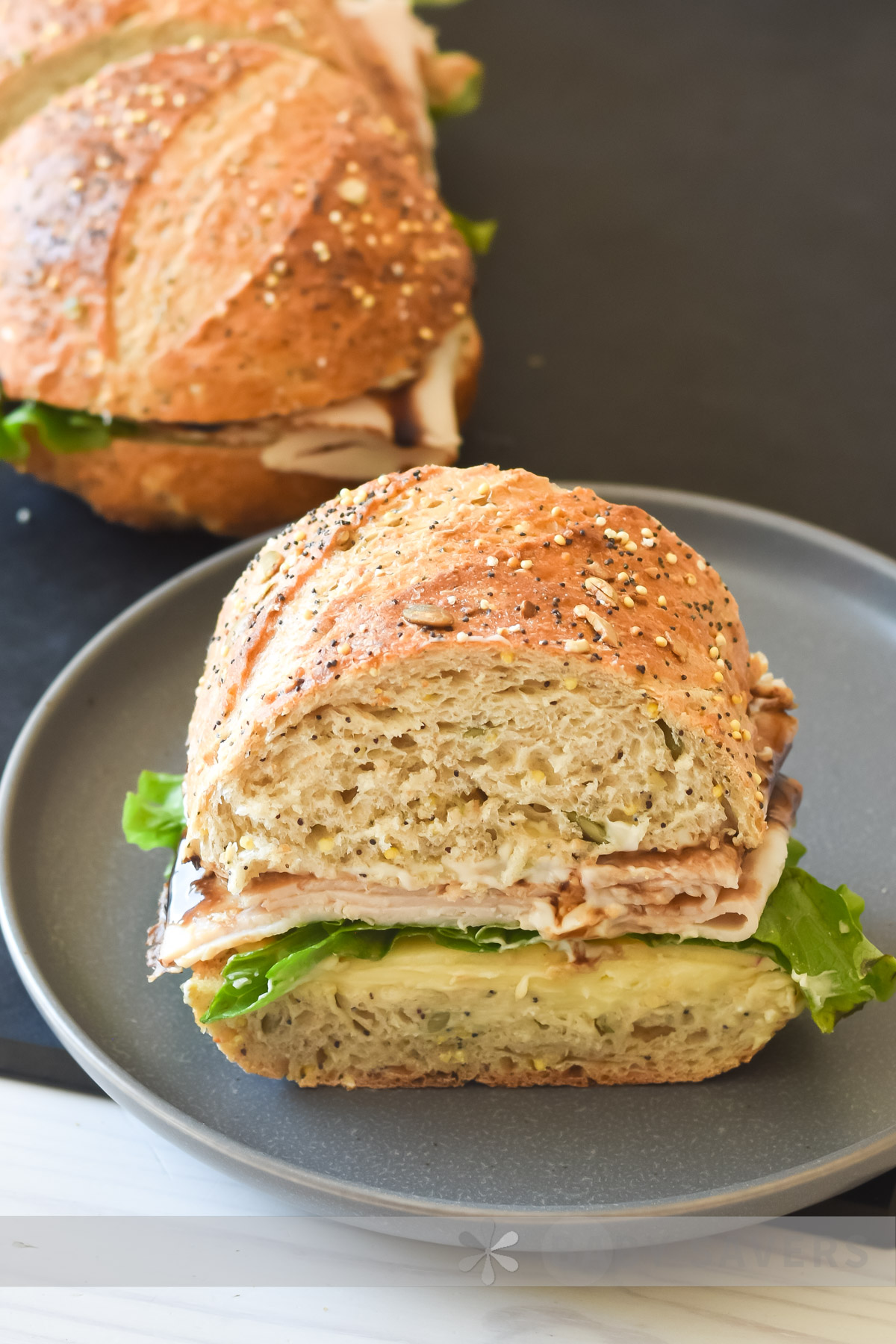 Why this turkey sandwich recipe is a perfect vacation meal
First, it's easy. It's literally as easy as making a sandwich. Just, you know, bigger.
Second, it can be made ahead of time and packed for later. If you're going to be away from the kitchen at lunch time, you can make your sandwiches ahead of time, wrap them up and store them in a cooler for later. Pack drinks, a bag of chips and either a bunch of bananas or a bag of baby carrots to complete the meal.
Third, it's versatile. We used brie cheese, apples and turkey, but don't be afraid to mix up your ingredients. I've even put a different meat or cheese on half of one sandwich before slicing. It's still super easy.
Fourth, it's affordable! When we travel, our family of four almost always spends at least $50 on restaurant meals. Even fast food. This meal costs a fraction of that, while being tastier and better for you!
Finally, everyone loves it. There's something about a serious sandwich that's hard to make at home. This one requires putting some thought into the ingredients, but the end result makes it feel like restaurant-quality food.
Ingredients for the best turkey sandwich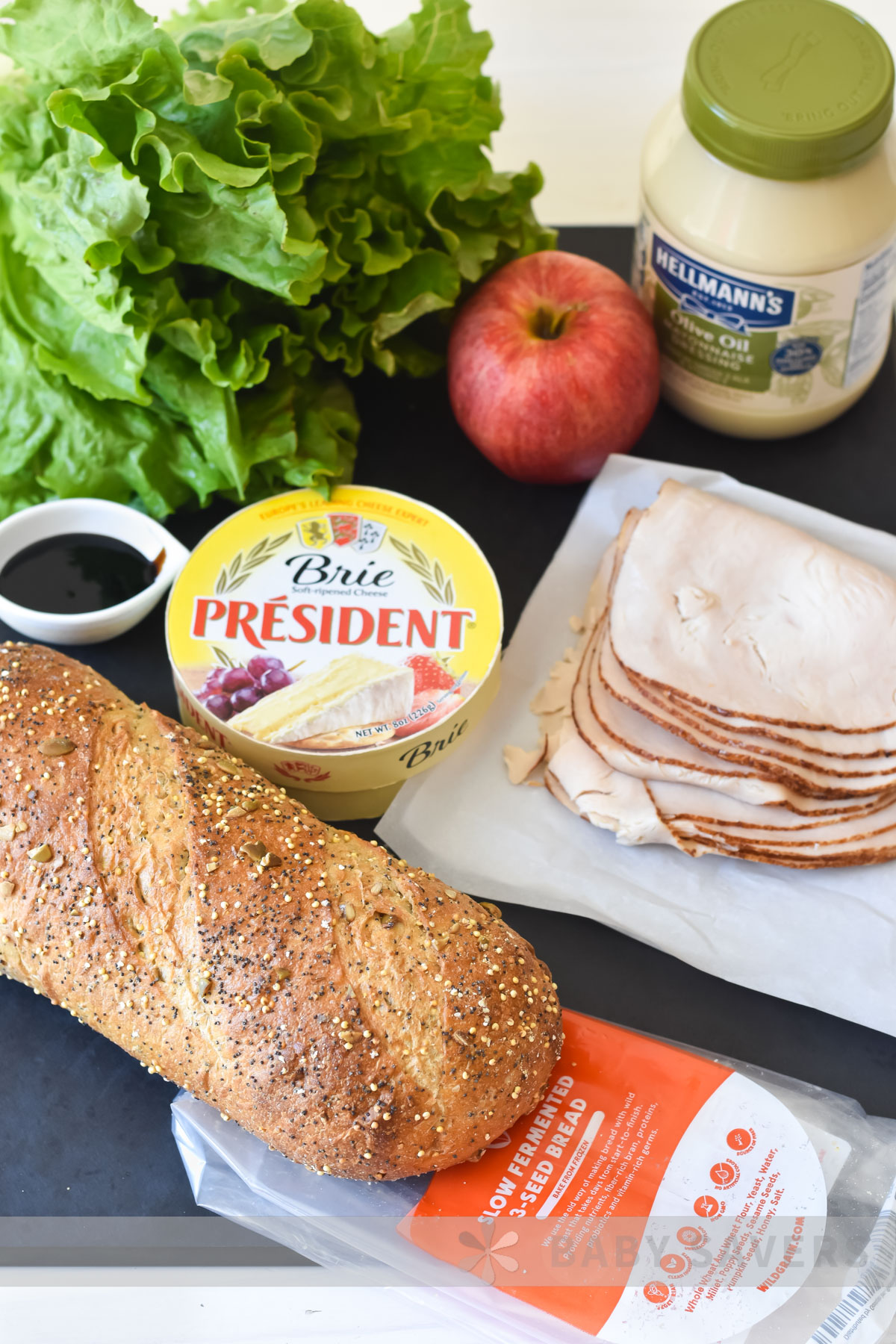 A 1 pound loaf of bakery bread. I highly recommend Wildgrain to get the best bakery bread without finding an area bakery or grocery store.
¾ pound deli sliced turkey
8 oz brie cheese, whipped
1 apple, sliced thin
Leafy lettuce
2-4 tablespoons mayonnaise
1 tablespoon balsamic vinegar glaze
How to make my favorite turkey sandwich
Start with a one pound loaf of bread. I baked a loaf of Wildgrain slow-fermented three-seed bread for 18 minutes and let it cool. (Spoiler alert: it's delicious and it's 100% the perfect bread for this recipe.)
Tip: If you're using Wildgrain bread for your sandwich I recommend baking it the night before and leaving it out overnight to cool. Otherwise you'll be waiting a while after pulling it out of the oven.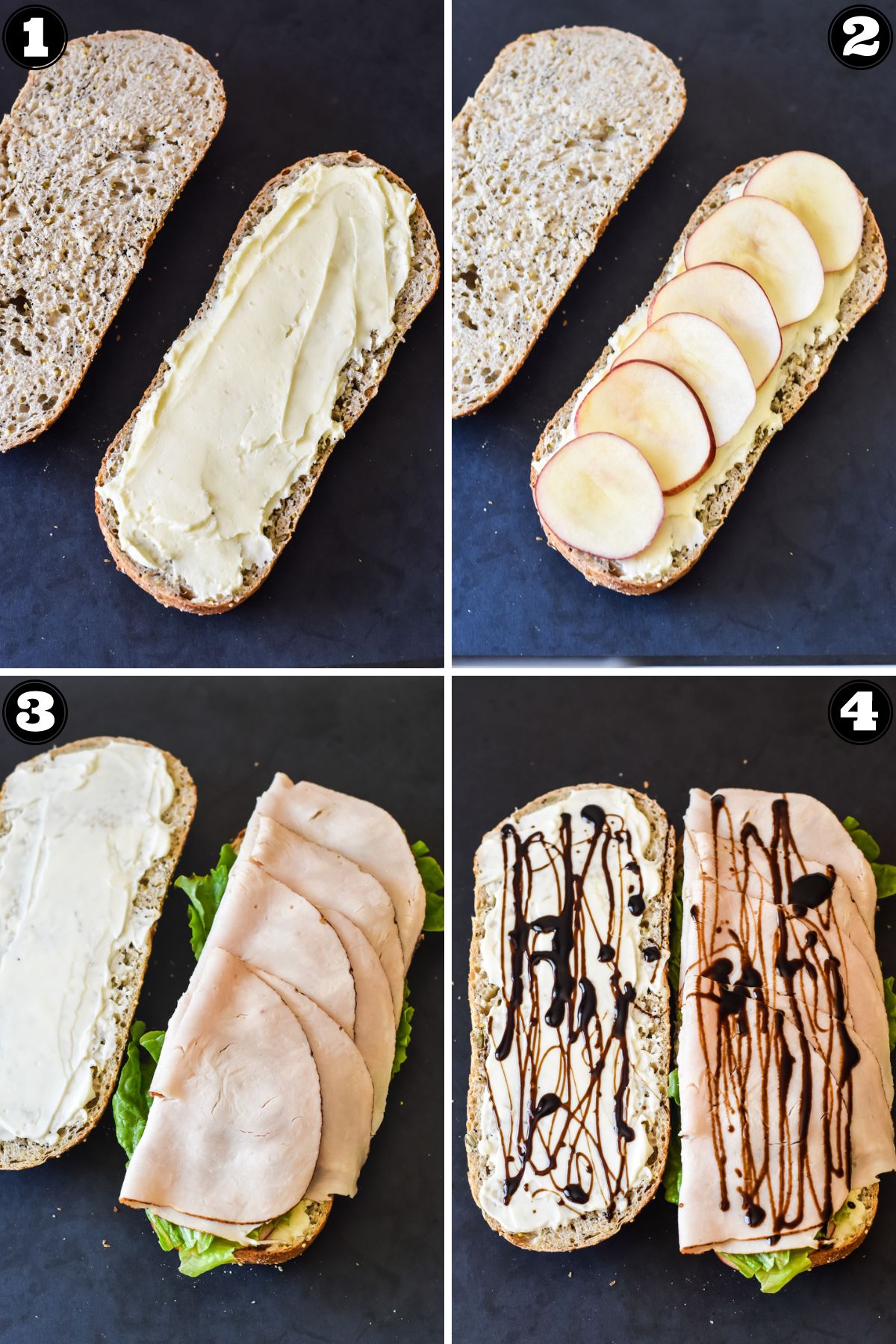 Slice the entire loaf of bread from left to right into two long pieces.
Start with the bottom slice of bread and spread on a thick layer of whipped brie cheese.
Next, arrange sliced apples over the brie.
Top the apples with leafy lettuce, then sliced deli turkey.
Spread mayonnaise on the inside of the top slice of bread, move it next to the other slice and drizzle the balsamic vinegar glaze over both halves.
Place the top of the bread onto the prepared sandwich and slice it into 4-8 even pieces.
Serve each sandwich portion with your usual lunch fixings and enjoy!
Ready to make your own amazing sandwich? Click here to try Wildgrain today! Don't forget to use promo code BABYSAVERS to save $10 at checkout.
Yield: 6-8 sandwiches
Turkey Sandwich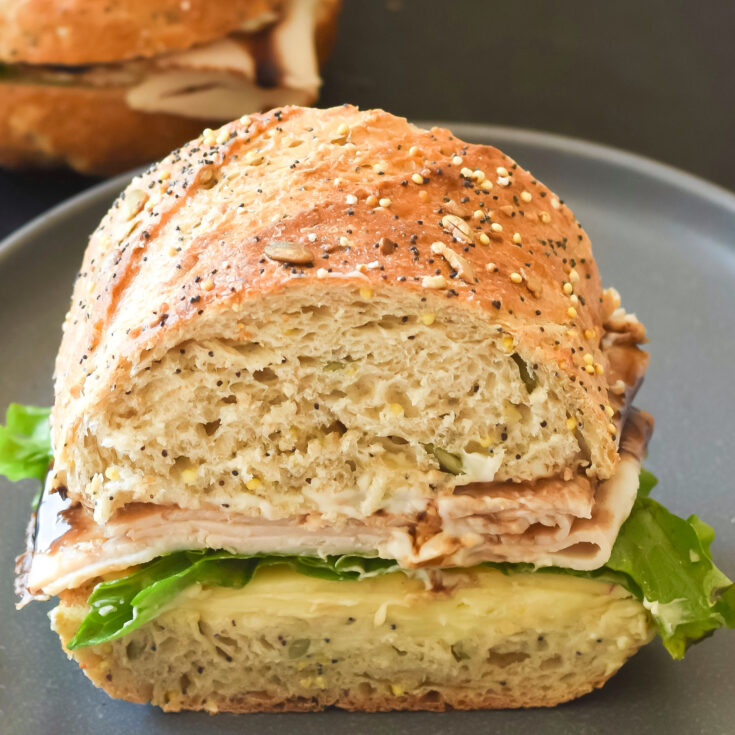 Elevate lunch with our gourmet turkey sandwich recipe. Deli-sliced turkey, whipped brie, crisp apple, and balsamic glaze. Delicious!
Ingredients
1 pound loaf bread, unsliced
8 oz brie cheese, whipped
3/4 pounds turkey, deli sliced
1 apple, sliced thin
4 leafs lettuce
2 tablespoons mayonaise
1 tablespoon balsamic vinegar glaze
Instructions
Slice the entire loaf of bread in half lengthwise, from left to right.
Spread the brie cheese on the bottom slice of bread in a thick, even layer.
Arrange the sliced apples over the brie cheese.
Top the apples with leafy lettuce and sliced deli turkey.
Spread mayonaise on the inside of the top slice of bread and drizzle balsamic vinegar glaze over both open halves.
Set the top of the bread on top of the bottom half with all the sandwich fixings and slice into 4-8 individual sandwiches.
Nutrition Information:
Yield:
8
Serving Size:
1
Amount Per Serving:
Calories:

346
Total Fat:

14g
Saturated Fat:

6g
Trans Fat:

0g
Unsaturated Fat:

6g
Cholesterol:

53mg
Sodium:

990mg
Carbohydrates:

39g
Fiber:

2g
Sugar:

11g
Protein:

17g