Even if you're just thinking you might be ready to start potty training, I know you're asking an important question:
What is the best potty training seat?
Share this post by pinning it on Pinterest!
Of course, you don't need a special potty chair to start potty training. If you're aiming to potty train on a budget you might not want to buy any supplies. You also could invest in a $10 potty training seat cover that travels well and can be brought along on any outing.
If you can answer the question: What is the best potty training seat? Please leave a comment!
Personally, I think having a potty chair is a key to potty training success. I asked several experienced moms, what is the best potty training seat? After searching the internet with the same question, I got a conclusive answer: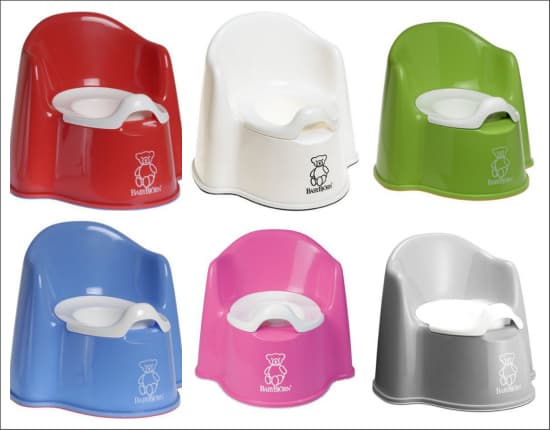 In addition to the glowing personal recommendations I received, the 788 customer reviews averaging 4.5 out of 5 stars says a lot about how great this potty chair is! Here are a few snippets from the top reviews:
The BabyBjorn Potty Chair is by far the best in our experiences. Here's why:
The seat has a higher back and sides, which gives the child support while sitting down, standing up, or simply standing there.
It is NOT easy to tip! several of the others we tried tipped without much effort when our child was putting pressure on the sides trying to sit down or stand.  
It is super easy to clean – there aren't a bunch of seams to gather gunk, it's easy to wipe down with a clorox wipe and be done. It's also super easy to take the little bucket out, and soak in clorox or hose down.
Kids can choose what color they want! This was such a big deal to my children — also, they are solid colors that can look nice with your bathroom. The surface is also nice that your child can decorate the back with cute stickers if wanted.
It works for children of all different sizes! My son was 40″ and 42lbs when potty training, and my daughter is 25lbs and a little shrimp, and this seat fit them both WONDERFULLY.
Overall, having tried MANY seats, this one was the absolute best for both our children, and I would highly reccomend it to anyone in need of a seat for potty training success!I, like many other reviewers, was intially put off by the price tag.The problem I have with many baby products today is that companies try to make something a "new concept" by adding bells and whistles or attempting to make things multi-purpose. Don't get me wrong, I love technology and my daughter has tons of electronic gadgets, but potty chairs should not double as toys. Nor do I care to have my child using her potty in the future to stand on to reach the sink.This is exactly what a potty should be… a potty and nothing else. Its ergonomic design and rubber bottom makes it comfortable and stable, even on carpet. It looks remarkably similar to a real potty because if its smooth, white finish. When I got it home my 16-month-old daughter immediately knew what it was and wanted to sit on it. She now loves to sit on the potty and this one appears to be very comfortable for her.In a nutshell, it is simply made, easy to clean and perfect for potty training.
With a list price of $30, it does have a hefty price tag. At the same time, many reviewers state that they bought more than one potty seat before realizing the BabyBjorn Potty Chair was the one that worked for their family!
After my own experiences potty training two toddlers, I have to say I agree with the advice. I can also say that the Baby Bjorn Smart Potty (from $14.99) was a great potty seat for my daughter when we were potty training at 18 months!
Readers: Do you have an opinion? What is the best potty training seat?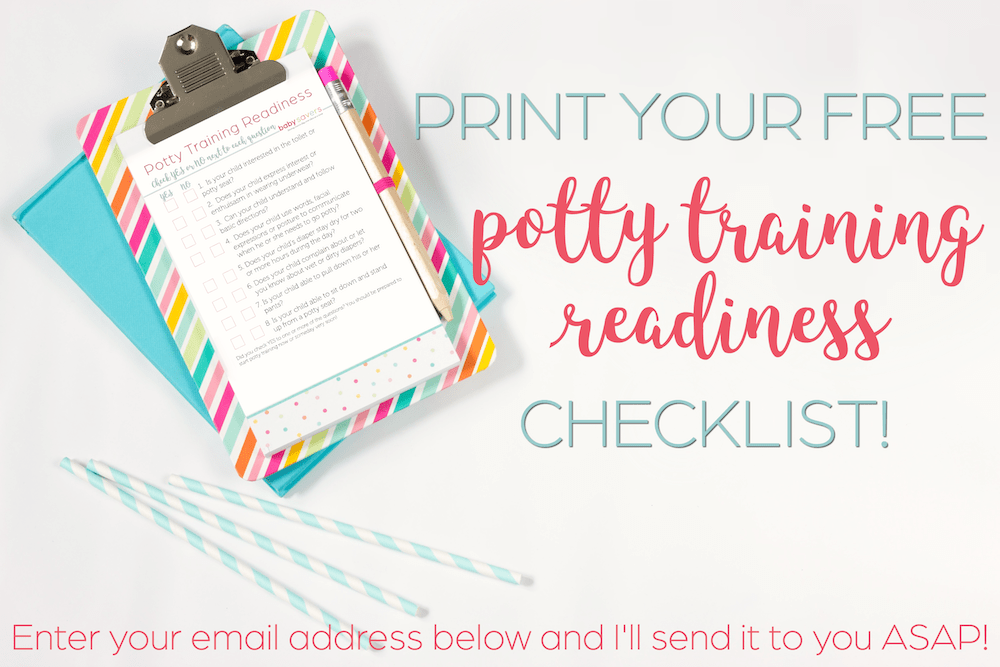 Read more from the Start Potty Training series: