Potty training at 18 months? It can be done! 18 months wasn't too young to toilet train our daughter. See what we did and how we did it, then decide if it's right for you!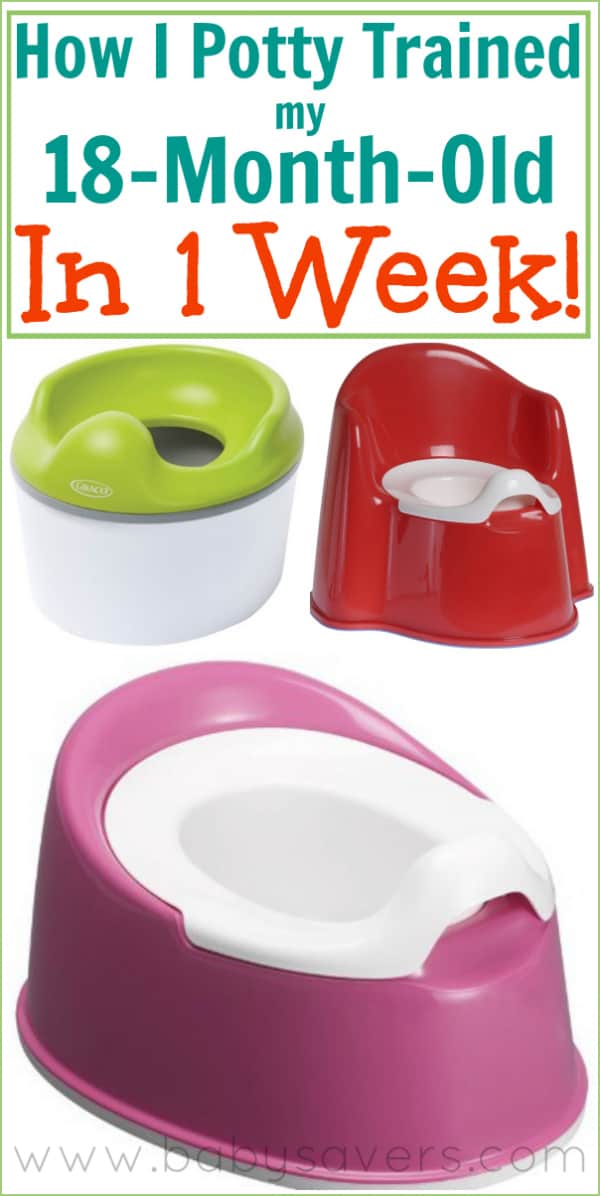 As a mom to two toddlers, I've been asking myself: When is the right time to potty train your child? for what feels like a very long time!
My husband and I decided to potty train Haiden, (now two and a half) just after his second birthday. He knew what the potty was for, I had just transitioned to being a stay-at-home mom, he was signing "potty" all the time and it just felt right.
Let me tell you, those few weeks of were a learning experience for all of us, but potty training Piper was an altogether new and different experience.
Share this post by pinning it on Pinterest!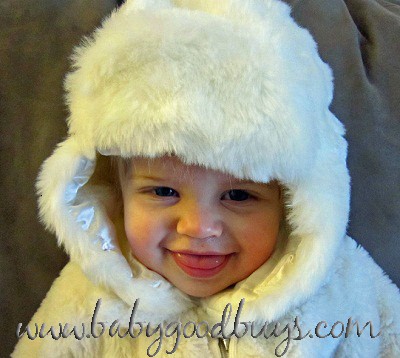 Piper, the day before she started potty training
Piper is now almost nineteen months old. I'm not going to say that she was showing all those signs of potty training readiness or that she was telling me she wanted to use the potty, because she just wasn't.
Truth be told, Piper's only been walking for just over three months, and her verbal skills aren't that great. Regardless, I had a feeling she was ready to start using the toilet.

Here were my reasons:
My mom would take Piper to the bathroom whenever we were together. She had great success. According to my mom, Piper knew how to "hold it".
Haiden's been using his potty chair and a big toilet like a champ for about seven months. Haiden and Piper are always together, so I knew he'd been setting a good example for her.
Piper's just smart. She a great listener, and she definitely comprehends what I tell her.
Really, that's it. She wasn't asking to use the potty, she didn't have consistently dry diapers during nights or naptime, and she wasn't telling us when she was filling up her diaper.
My husband was skeptical, but he was supportive in my thoughts that we should give potty training a try.
Also, my potty training "plan" was only concerned with daytime use of the potty. My husband and I agreed that staying dry during naptime and overnight would come naturally after Piper started using the potty regularly during the day.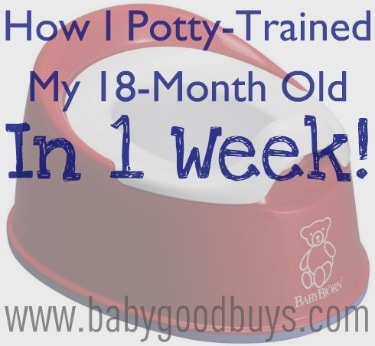 We're in Minnesota, and we had a long stretch of ridiculously cold weather several weeks ago. The below-zero temps kept us homebound, so it occurred to me that this would be a good time to start working with Piper on using the potty.
Here's how we started out:
Day 1 (Thursday): I took off the diaper Piper had worn overnight, then dressed Piper in a cozy shirt, socks and ridiculously cute baby legwarmers to keep her warm. She didn't wear anything on her bottom. No underwear, and no pull up.
Day 1 Results: Not good! My stubborn daughter would say "NO!" every single time I asked her if she needed to use the potty. She cried when I put her on Haiden's potty seat. She peed on the floor in several areas. When my husband got home from work I asked him to take her on the potty and she went for him with no issues at all.
Lesson learned: she didn't want to cooperate with me!
Day 2 (Friday): Piper spent all day without underwear again. She used the potty a few times and she got a chocolate chip each time she used it. She did, however, have several accidents and spent much of the day telling me "NO!" when I asked her to use the potty.
I'd noticed that Piper was having a hard time sitting down on Haiden's Baby Bjorn potty chair (pictured above). At eighteen months, she was a little short to get on there by herself. Plus we had one stressful squabble when they both wanted to use the potty at the same time!
I decided that Piper needed a smaller potty to call her own, so I went ahead and ordered this little potty seat just for her.
After two days and plenty of accidents, I called my mom and told her that Piper's potty training wasn't going well.
We had plans to spend the weekend with my husband's parents, and I knew that the potty training wasn't going to get better while we were there. My gut told me that I shouldn't put her back in diapers, and my mom agreed.
She suggested using waterproof training pants for the weekend then getting back in the potty training routine when we were back home on Monday.
I took my mom's advice, packed a bunch of training pants and we left for a Saturday and Sunday away from home.
Over the weekend I relaxed my potty training "push" and spent some time thinking about what wasn't working with my method. I realized a few things:
Piper was struggling with using Haiden's potty seat. It was just was too big for her.
Piper's stubbornness was hindering our progress. She just didn't like being told what to do!
She needed more opportunities to use the potty.
With those realizations, I worked out a new plan: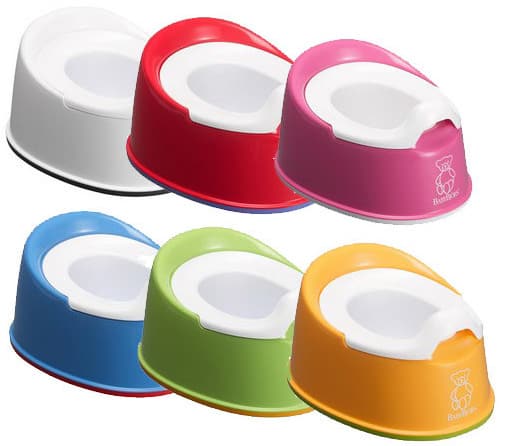 My new plan for potty training at 18 months:
Number one (no pun intended!) was already taken care of.
I had already ordered a new (smaller) potty with Amazon Prime. Their awesome two-day shipping meant that Piper's new little potty was scheduled to be at our house on Monday morning.
Once the new potty was set up, I was going to give her plenty of juice (to solve number three!) to get the day going. The biggest thing I decided was that I was going to stop asking her if she needed to use the potty.
Note: Piper's new potty was the Baby Bjorn Smart Potty. It's available in a variety of colors from Amazon.
We relaxed our potty training "push" over the weekend and left my in-laws house with a bag full of disgustingly dirty cloth training pants and a new attitude for the week ahead!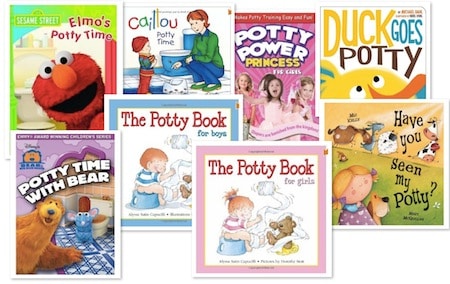 To prep for the week ahead, I picked up several potty training books and DVDs from the library. I didn't want to force the issue, so I just found those that were more entertaining and less about teaching lessons. Here's what I brought home:
My plan was to read the books to both Piper and Haiden as part of our normal reading routine, and watch the DVDs if we could fit them in.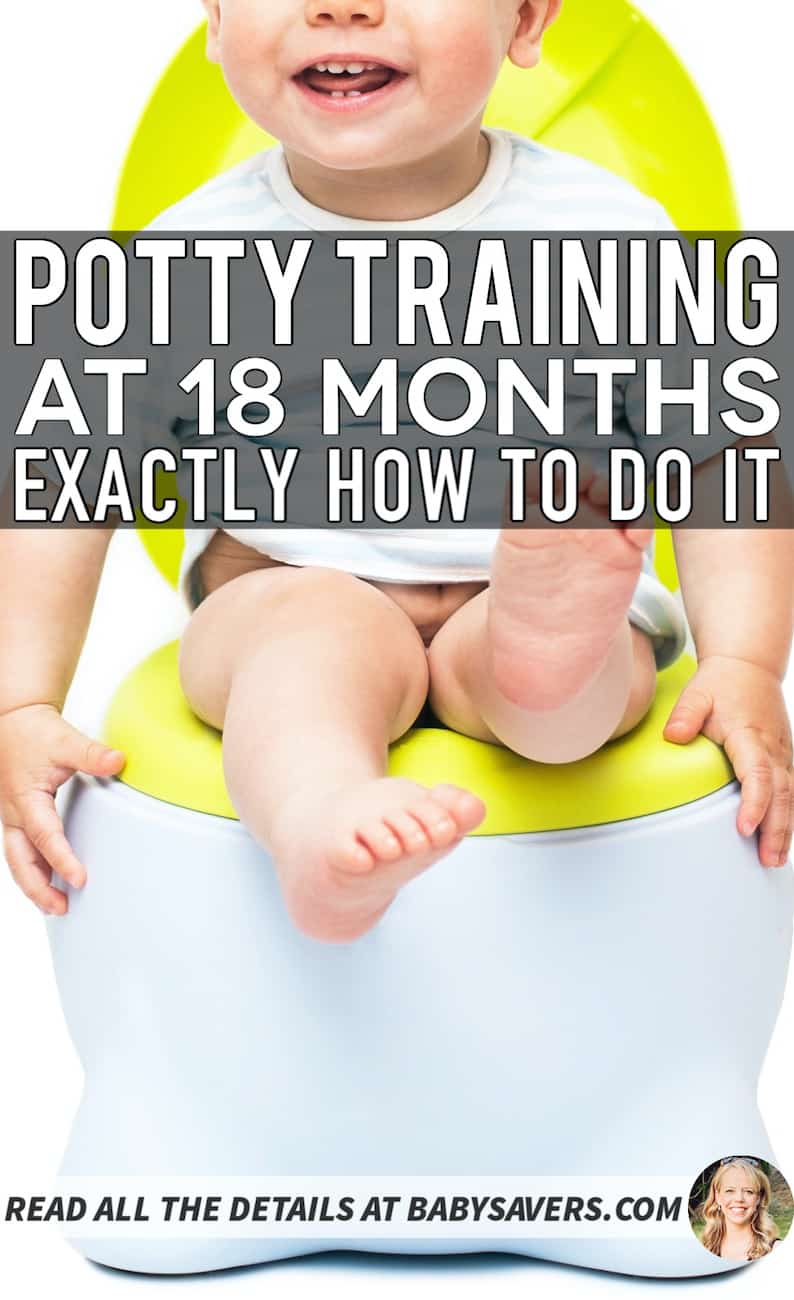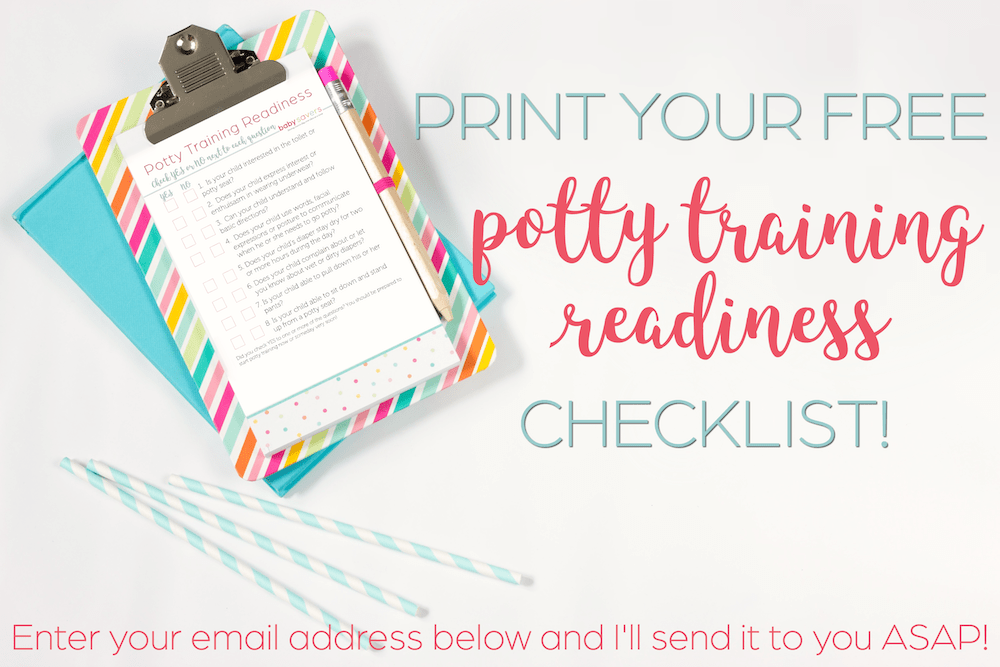 Want to know how Piper did with potty training when we started again the following week? Read PART 2 of our potty training adventure!
Don't forget to create a fun environment while potty training! Learn how to make homemade play dough with natural dyes!