Homemade Pedialyte sure is a popular topic! If you're looking for more variations of these DIY Pedialyte recipes I wrote a follow-up post with even more details on how to make Pedialyte. It also has d Pedialyte recipes!
Ugh. My kids are two and three, and both of them were up all night last night with a terrible stomach bug.
Why does it seem like every time a child has gastroenteritis it's absolutely the sickest he or she has ever been? The vomiting, and the resulting exhaustion and fussiness, makes for a very unhappy home! At least I can make homemade Pedialyte at home to save money and save a trip to the drugstore!
This wasn't our first run-in with a bad stomach bug, but I still wish I wasn't able to say that I'm an experienced mom in this category!
There are different recommendations according to various doctors and sources, but If there's one rule for stomach bugs I always try to remember, it's this:
Don't even think having little ones drink anything until they haven't vomited for 2 hours. After that, we move on to ice chips or tiny sips of water. If they keep that down for 20 minutes, then they're likely ready to start drinking more water electrolyte replacement drinks like Pedialyte or homemade Pedialyte.
Why is homemade Pedialyte (or any Pedialyte) important? It restores electrolytes from sodium chloride (salt) and other minerals that are lost during vomiting or diarrhea. Electrolytes help our cells absorb and retain fluid, so drinking a beverage that helps replace those electrolytes will rehydrate the body faster than drinking water alone.
I have two problems with real Pedialyte and the generic equivalents: It's expensive and my kids just don't like it!
I've bought several different forms and flavors of both generic and name-brand Pedialyte. Every time, my kids have had one sip and refused to drink any more. That's why I was so happy to learn that I could make homemade Pedialyte!
I made a 1/2 batch of the first homemade Pedialyte recipe this morning and my kids drank it right down. I then made a second batch that they drank throughout the day.
I haven't tried the other recipes below, but I wanted to include the alternatives so you can try variations to find one that your little ones will drink.
How to make Homemade Pedialyte:
Homemade Pedialyte Recipe #1: 
1/2 cup hot water
3 1/2 cups water
1/2 teaspoon salt
2 1/2 tablespoons sugar
1 teaspoon Jello gelatin powder/mix, any flavor (I used cherry)
Instructions for homemade Pedialyte: Mix salt, sugar and Jello with hot water until dissolved. Stir into 3 1/2 cups of water and serve. Refrigerate up to 3 days.
Homemade Pedialyte Recipe #2
4 cups water
1/2 teaspoon baking soda
3 tablespoons sugar or honey (remember that babies can't have honey until they're at least 1 year old)
1/2 teaspoon salt
optional: 1/2 packet unsweetened Kool-Aid
Instructions: Mix all ingredients together and serve. Refrigerate up to 3 days.
Homemade Pedialyte Recipe #3
2 quarts water
1 teaspoon baking soda
2 1/2 tablespoons sugar
1/2 teaspoon salt
1 cup  orange juice
Instructions: Mix all ingredients together and serve. Refrigerate up to 3 days.
Your turn: Have you made homemade Pedialyte before? Share your recipe below!
Update: Be sure to check out my other post with an all-new list of homemade Pedialyte recipes and details on how to make Pedialyte!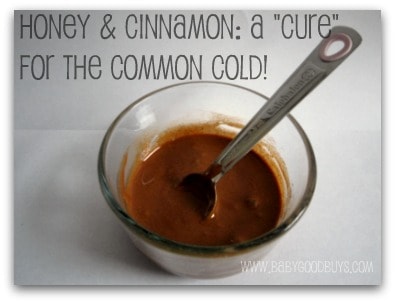 Looking for more health tips? See how honey and cinnamon have been known to "cure" the common cold!