Two particular things are always hovering in the back of this mom's mind during the time from mid-fall to spring: cold and flu.
It just feels like every family we know has someone who's recently been sick with something, or there's someone who's coming down with a flu or cold-related illness. If the sickness hasn't hit your house yet, you know you're lucky, but you also know it's coming.
Then, once the cold or flu enters your house, it just won't leave! It moves from one family member to the next. One kid might recover quickly while the next kid is sick for weeks.
And, as a parent, there are few things worse than being sick while trying to care for a sick child. It's actually pretty bad being a sick mom when your kids are fine. Once the kids are sick at the same time as mom or dad it's all downhill.
I don't know about your family, but my kids have exactly the same expectations of me regardless of how I'm feeling. They still need to be shuttled to activities. They still need that special outfit washed and ready to wear. They still need the snacks on the day we signed up for months ago.
As far as the little ones are concerned, mom might have a sniffle or a cough, but everything else is going to stay the same.
It's at this time, friends, where we need to activate our inner Super-Moms and get things done!
Being prepared for the inevitable cold and flu symptoms makes a huge difference once the bug actually hits. I love shopping, and the thought of going to any store while I'm under the weather is enough to make me want to cry. If you actively dislike shopping, then navigating the store aisles when you don't feel well is a nightmare!
It's estimated that 20% of Americans will get the flu this year with symptoms that last as long as a week. Take advantage of the time when you're feeling well and stock up on all your cold and flu necessities before you need them!
Cold and Flu Shopping List
Get your free printable shopping list!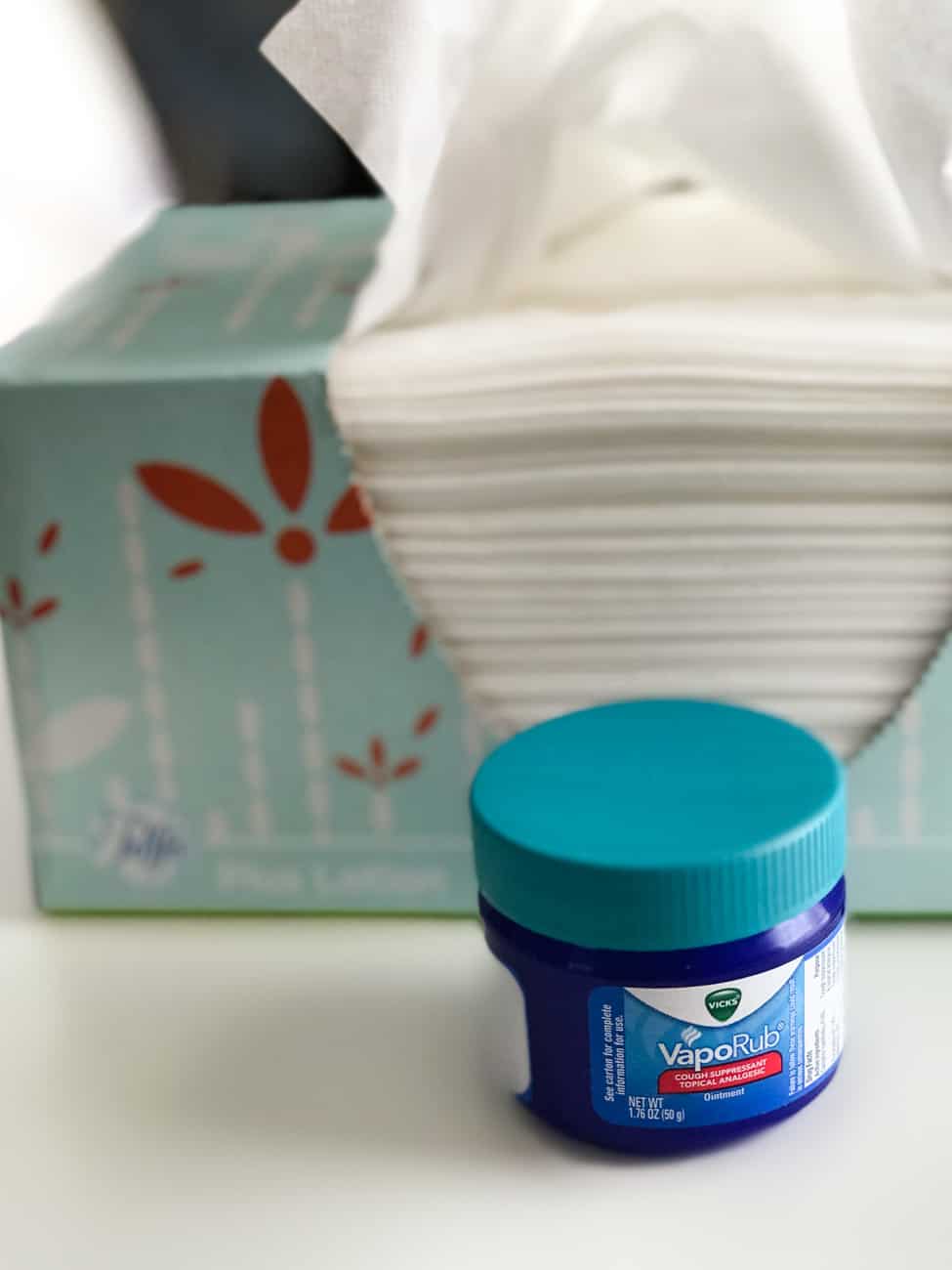 A thermometer
Hand sanitizer
Anti-bacterial soap
Tissues. Lots of tissues. (I like Puffs Plus Lotion facial tissues – they're so soothing)
Cold and flu medication. DayQuil for non-drowsy relief and NyQuil to relieve symptoms at night.
Painkillers like ibuprofen or acetaminophen (check to see how they can be taken if you're taking cold and flu meds, too).
Chest rub like Vicks VapoRub
Cough drops
Sports drinks or electrolyte replacement beverages (Or make your own!)
Herbal tea, honey and lemon
Chicken soup
Click here to get your printable shopping list.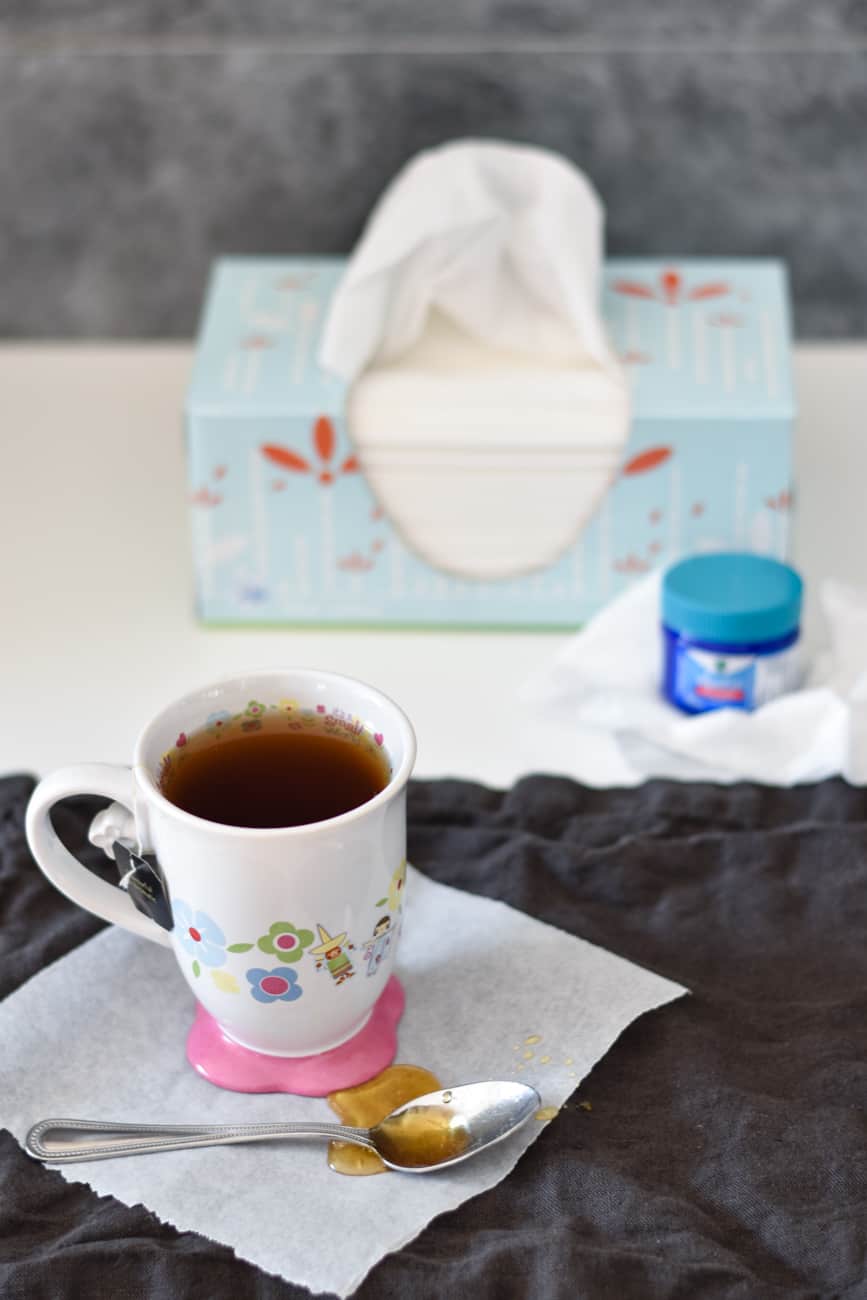 This is a sponsored conversation written by me on behalf of P&G . The opinions and text are all mine.