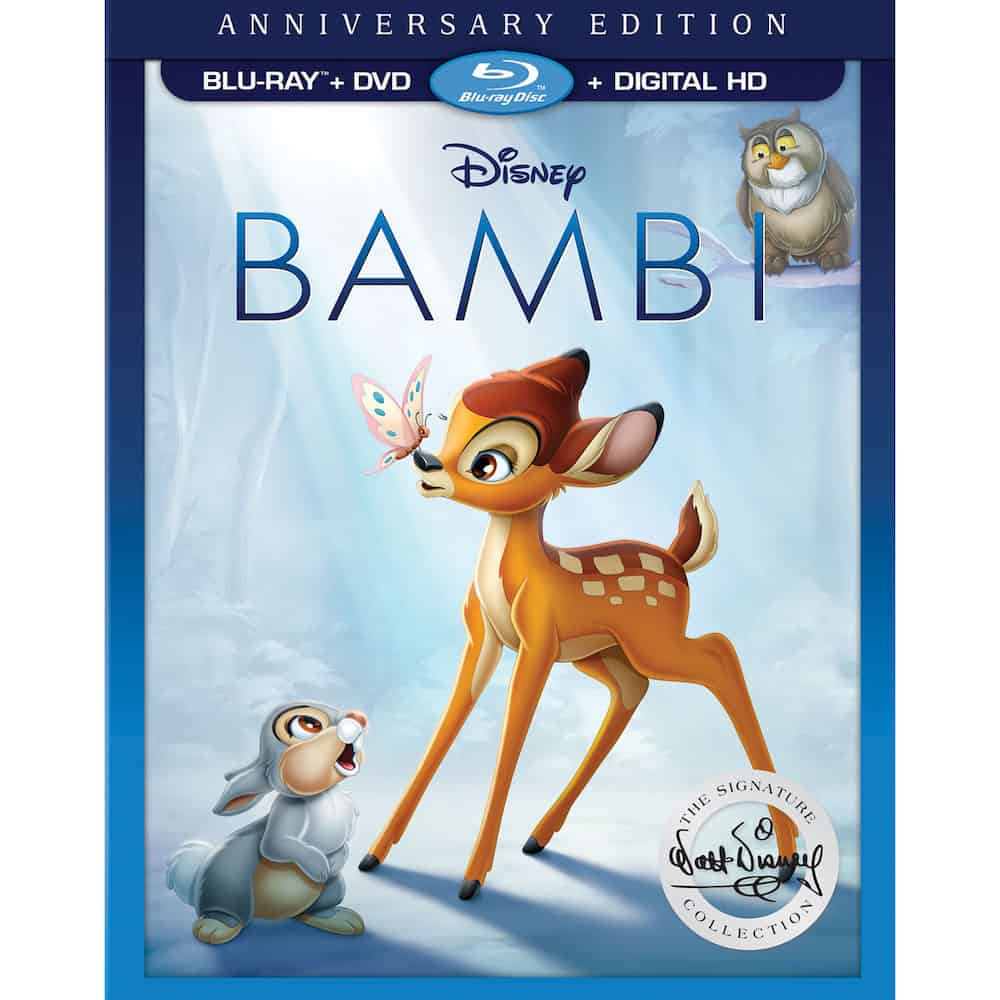 Bambi has a special place in my heart. It was my son's first favorite Disney movie. When he was about three years old he loved that movie so much more than any of the newer more modern animated films.
And for anyone out there wondering if it's ok to show a young child Bambi, my answer is absolutely. It's no secret that Bambi's mom dies in the movie. It's also well-known that this has caused much trauma over the years.
But I have to say, Bambi has NOTHING on The Lion King when it comes to traumatic moments. If you've considered introducing your little one to the tragic end of Mufasa, please show them Bambi first! The sad scene in Bambi is so glossed over my son didn't even know it was supposed to be sad.
Disney is celebrating Bambi's 75th anniversary by adding the film to the elite Walt Disney Signature Collection, which honors groundbreaking films created or inspired by the imagination and legacy of Walt Disney.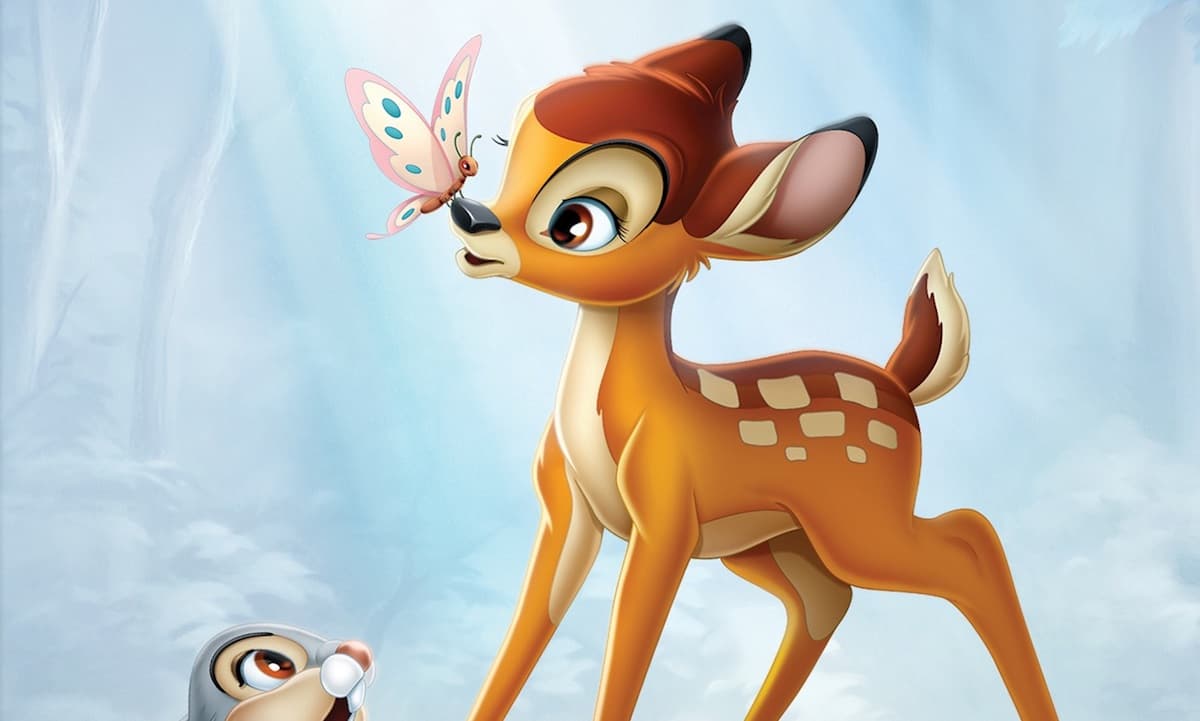 Joining the Walt Disney Signature Collection means there are several brand new bonus features included on select formats.
Bambi Bonus Features
The Bambi Effect: Take a look at how Bambi's past innovations affected future Disney animated titles all the way up to today.
Studio Stories: Bambi: Listen in on intimate moments when Walt Disney discusses the challenges, pitfalls, and triumphs during production of Bambi.
Deleted scene, Bambi's Ice and Snow: Bambi coaxes Thumper and his brothers and sisters to come play on the ice during the first snow.
Deleted scene, The Grasshopper: A grasshopper confronts Bambi and Thumper and finds himself in quite a predicament.
Bambi Fawn Facts: Discover some fun real-life facts about the creatures who live in the forest Bambi calls home.
Oswald The Lucky Rabbit, Africa Before Dark: Enjoy the classic antics of Oswald the Lucky Rabbit in this short.
Celebrating Tyrus Wong (Digital Exclusive): Take a heartfelt look at the man who played a key role in the success of Bambi. The soft water-colored backgrounds and beautiful palettes in Bambi were inspired by Tyrus' concept art paintings.
The Bambi Effect is probably my favorite bonus feature. check out a clip here:
Bambi is a must for any film collection but the Walt Disney Signature Collection of Bambi shouldn't be missed!
Buy The Walt Disney Signature Collection edition of Bambi on Blu-ray, DVD and Digital HD now! 
Love Disney? Check out some of my favorite Disney articles: