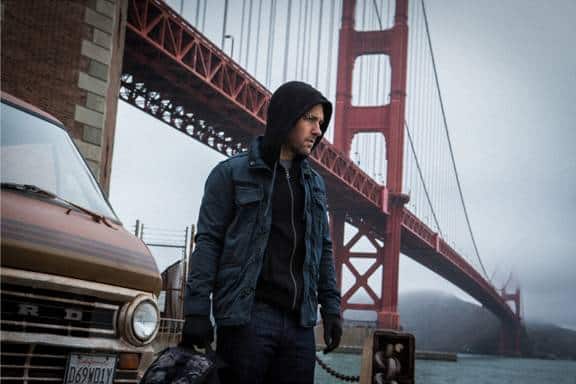 There was a time when I didn't think I liked superhero movies. It's interesting how a trip to the set of Captain America: The Winter Soldier, meeting Chris Evans and going to the Hollywood premiere of Iron Man 3 can change that!
Honestly, I had an "assignment" straight from Disney to watch several of Disney and Marvel's Avengers movies before heading to the Iron Man 3 premiere. I wasn't crying over it, but I was a bit wary (for no good reason). I was hooked about 4 minutes into the first Iron Man. By the time we made it to The Avengers I was officially a fangirl.
Now, I await every Disney-produced Marvel movie with excitement that surprises pretty much anyone who knows me. I'm an unlikely superhero fan, to be sure. But those movies are pure entertainment–if you haven't seen any of them you need to watch at least one. You can thank me when it's over 🙂
The character of Marvel's Ant-Man is one of the original founding members of The Avengers, and Disney's film of the same name brings the character into the Marvel Cinematic Universe.
The above image is our first look at Paul Rudd as Ant-Man. I love him, and I'm excited to see him enter the franchise. I think he'll bring the perfect blend of toughness and humor to the role.
Marvel's Ant Man will be released in the United States on July 17, 2015.