Get ready to celebrate the Fourth of July in style with these simple yet delicious red, white, and blue treats that will please both kids and adults alike! From fresh fruit to delicious desserts, these 4th of July recipes are perfect for your Independence Day festivities!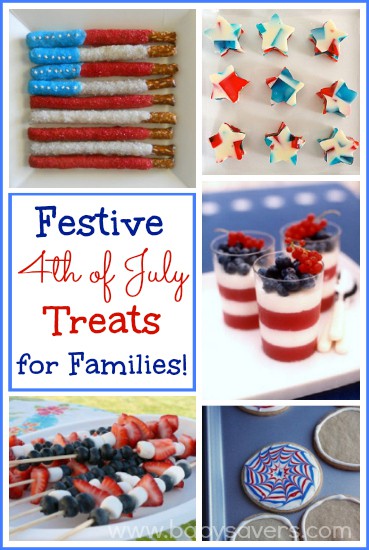 The Fourth of July will be here before we know it, and I've been on the lookout for Independence day and Fourth of July recipes. I want to make things my kids and my friends' little ones will like. My extended family can also be a bit hard to please, so I'm aiming for simple.
I want to make some simple red, white and blue treats to help my family and friends celebrate the 4th of July!
Share this post by pinning it on Pinterest!
Here are some of my favorite fun and family-friendly Fourth of July recipes and treats that are as delicious as they are easy to prepare!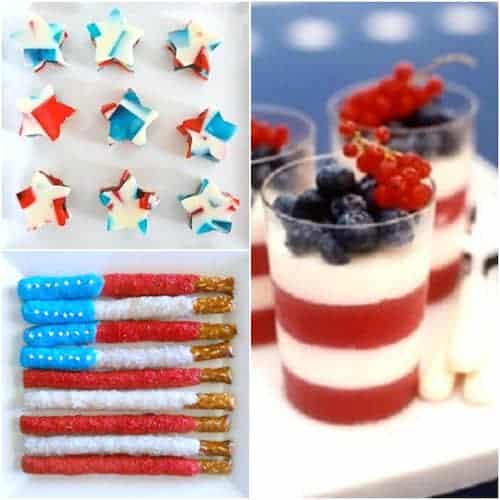 Fourth of July Recipes:
4th of July snack mix. I love that you can swap out the red and blue M & Ms for other colors. This recipe can be adapted for any occasions. Plus it has Whoppers. YUM!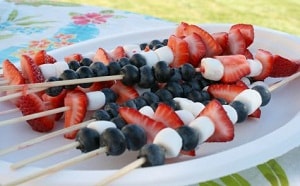 Red, White & Blueberry Skewers Strawberries and blueberries are at their most delicious right around the 4th of July.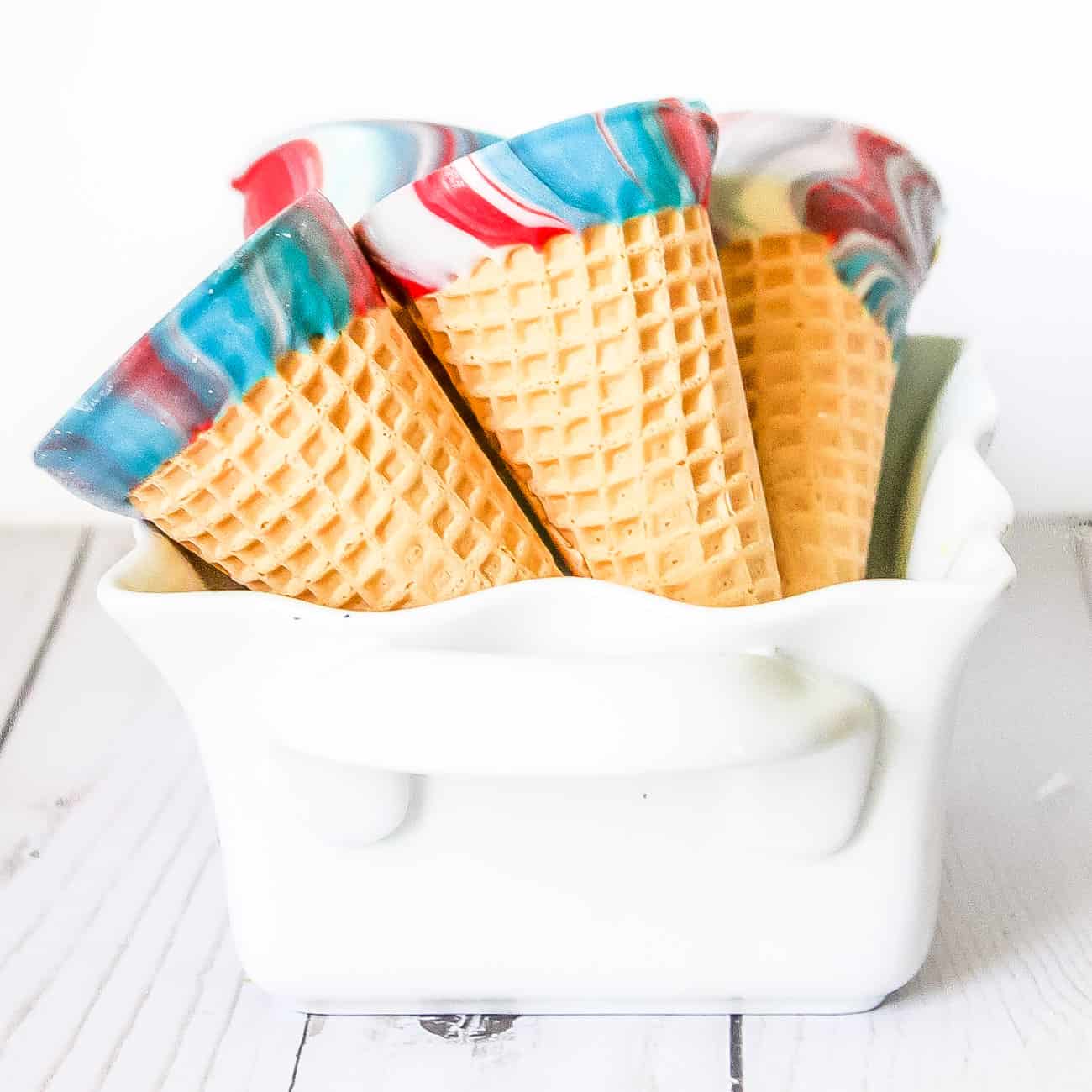 These red, white and blue rainbow dipped sugar cones are just waiting to be topped with ice cream at a 4th of July picnic!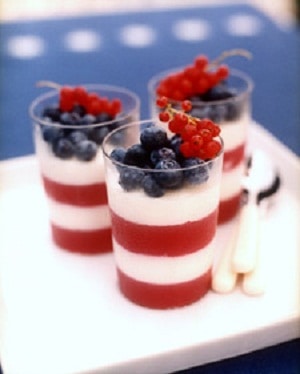 Red, White & Blue Parfaits: Parfaits are a cool and delicious treat for a holiday that falls in the middle of summer!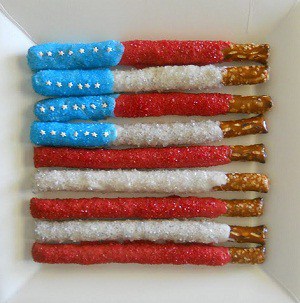 Pretzel Americana: Such an cute 4th of July twist on a classic party treat!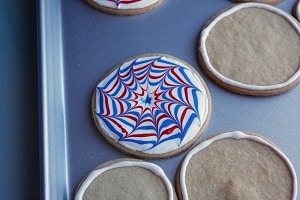 Fireworks Cookies. These 4th of July cookies are much easier than they look!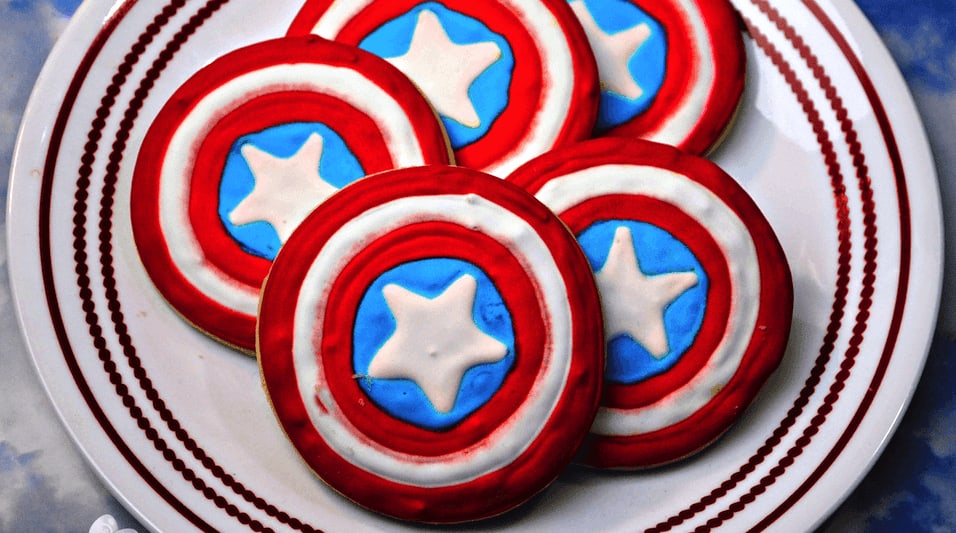 These red, white and blue 4th of July cookies are really Captain America cookies, but patriotic is patriotic, right?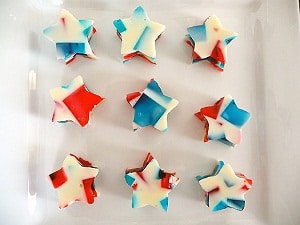 Star-Spangled Stained Glass Jello. Remember Knox Blox? How about Jello Jigglers. These are like the prettier, fancier version of either one of those classics!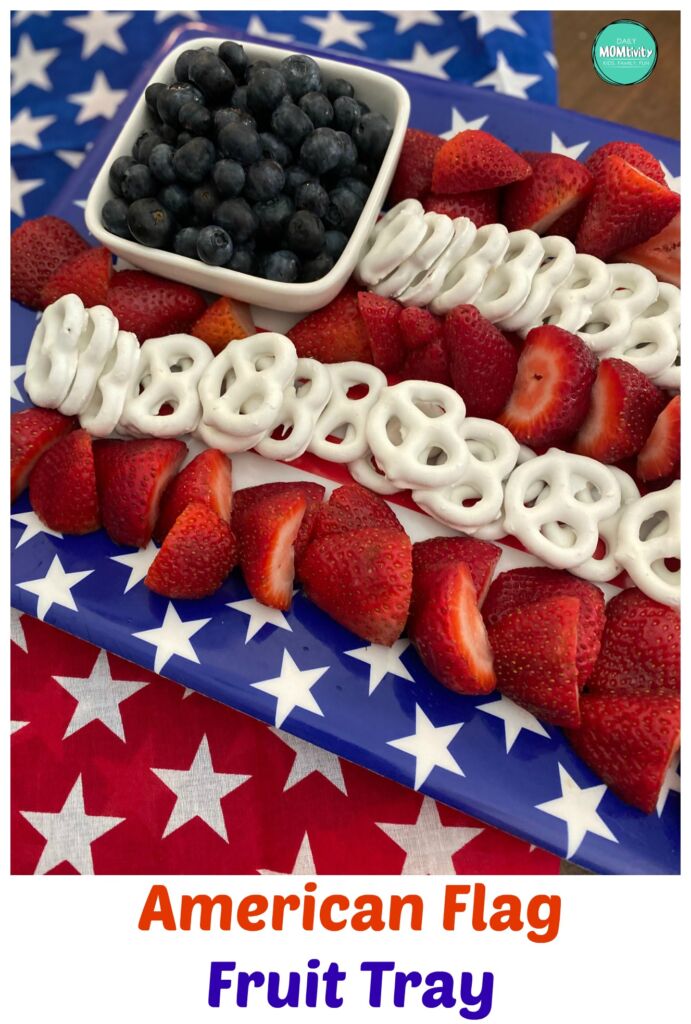 This patriotic fruit tray made to look like the American flag looks impressive and delicious!
Not feeling like getting crafty in the kitchen on a holiday? You could always fill up an apothecary jar with red, white and blue gumballs and call it a day!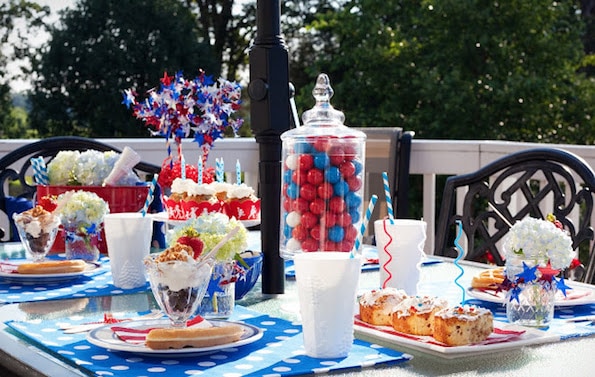 Do you have other ideas that show 4th of July spirit without keeping you tied to the kitchen?
Will you be making any fun, patriotic treats for the Fourth? I'd love to hear your Fourth of July recipes and ideas!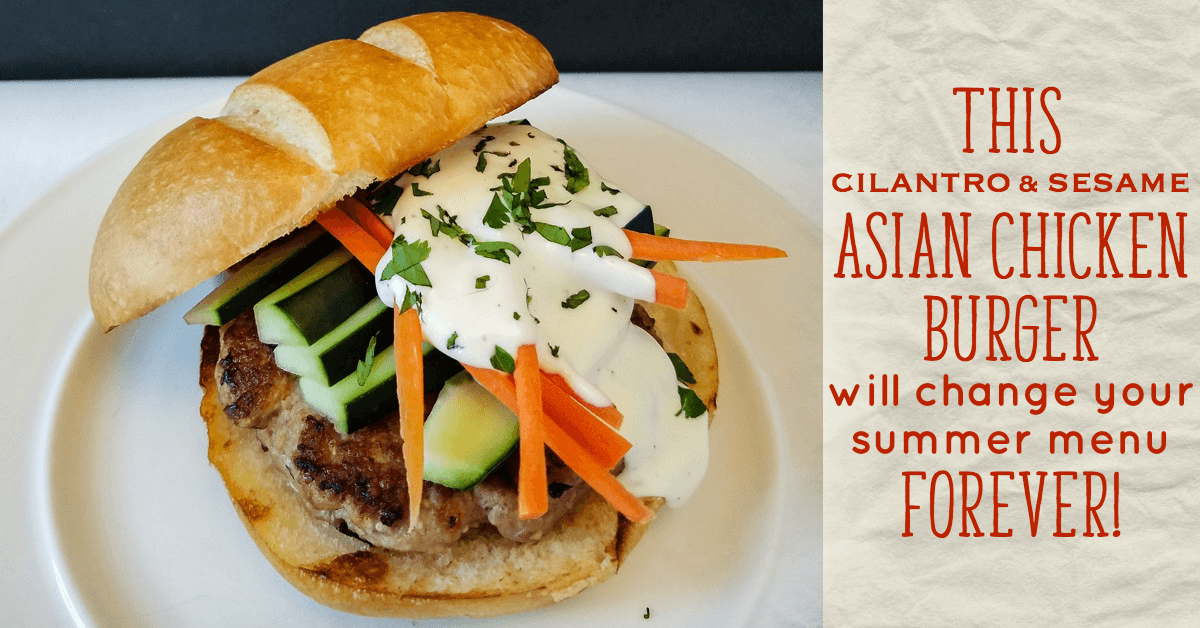 Make sure you check out this Asian chicken burger recipe for your 4th of July cookout!