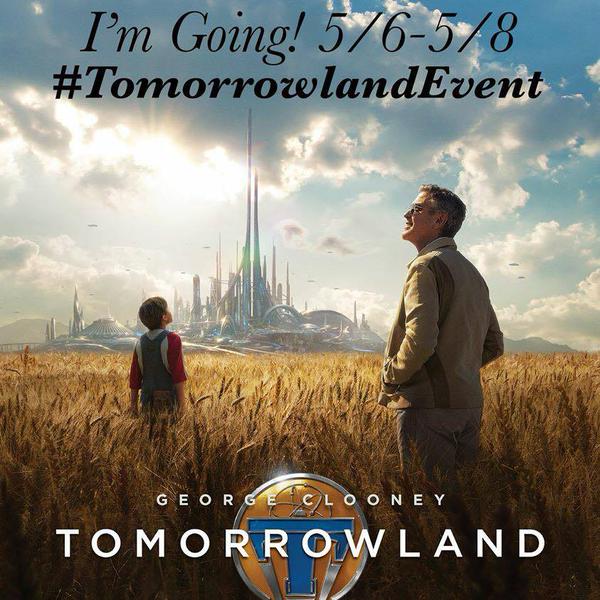 I'm beyond excited to share that, in less than a month, I'll be immersed in Tomorrowland! Early in May, I'm flying to Los Angeles for an adventure that will (hopefully) make me a fountain of knowledge in all things Tomorrowland.
"All things Tomorrowland" really means ALL THINGS. You won't believe what I'm going to do!
First, there's Tomorrowland, the upcoming Disney film opening on May 22, 2014.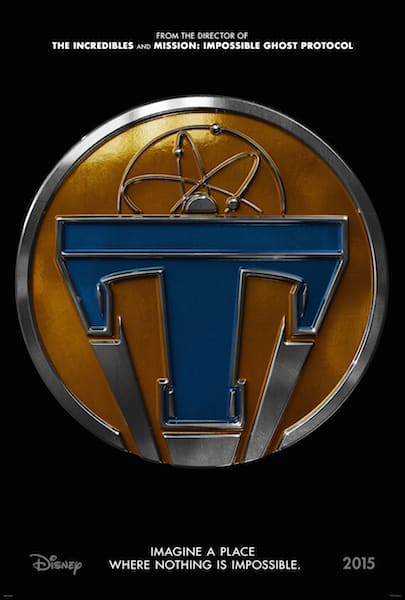 In Disney's riveting mystery adventure "Tomorrowland," a jaded scientist and an optimistic teen embark on a danger-filled mission to unearth the secrets of an enigmatic place somewhere in time and space.
While in LA, I'll be screening the film, attending an official Tomorrowland press junket and interviewing talent from the film. Who I'm interviewing is to be determined, but I'm hoping beyond all hope that I could possibly be in the same room as George Clooney!
Check out the Tomorrowland trailer to see why so many people are already talking about it:
Next, there's a visit to the Disney Archives, where I'll learn about Walt Disney's original vision of Tomorrowland within Disneyland.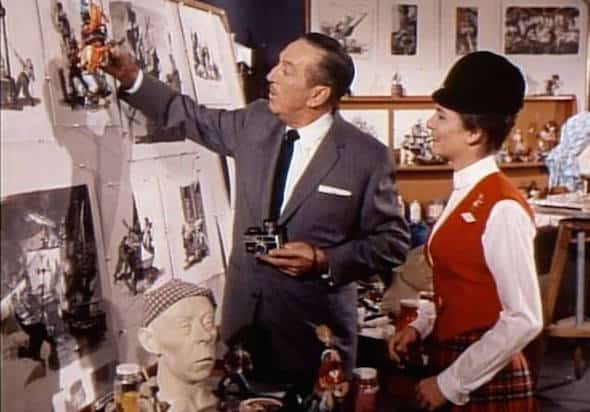 Here's a quote from Walt Disney from the dedication of Tomorrowland at Disneyland in 1955:
A vista into a world of wondrous ideas, signifying man's achievements….a step into the future, with predictions of constructive things to come.

Tomorrow offers new frontiers in science, adventure, and ideals: The Atomic Age, the challenge of outer space, and the hope for a peaceful and unified world.

-Walt Disney July 17, 1955
Finally, I'll get to explore the inspiration for the new Tomorrowland movie: the actual Tomorrowland at Disneyland!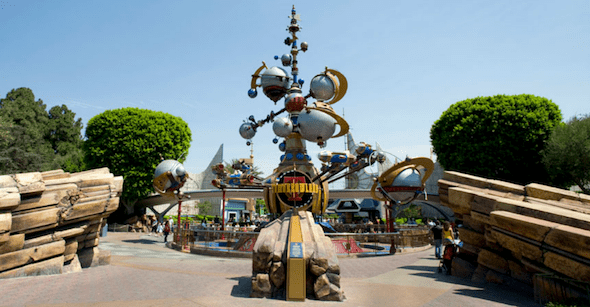 In addition to the Disneyland magic that's always there, I'll also get to experience a brand new installation honoring Tomorrowland:
Walt Disney Studios announced today an unprecedented collaboration between the Studio, Disneyland Resort and Walt Disney World Resort to offer park guests a 12-minute sneak peek of Disney's upcoming thrilling, mystery-adventure film, "Tomorrowland," opening in U.S. theaters on May 22.

Guests will also enjoy an impressive exhibit that features the making of the movie with props, concept artwork and photos from the filming of the movie plus exclusive images from the Disney Archives.

The sneak peek and exhibit will open April 17 in Tomorrowland at Disneyland Park and on April 18in Future World at Epcot and will be available to the public for a limited time.
It probably goes without saying that this perfectly expresses my feelings about this press trip:
This Disney press trip is happening starting May 6th. I'll definitely be sharing details with the hashtag #TomorrowlandEvent, and you can follow it all when you follow me on these social media channels:
Of course, I'll also be sharing everything Tomorrowland here on the blog, so stay tuned for the articles sharing the highlights of the trip!
Disclosure: Disney is covering travel and most expenses to participate in this blogger press trip. Please see my disclosure policy to read the facts and how I feel about all of it 🙂