The Peter Rabbit Press Conference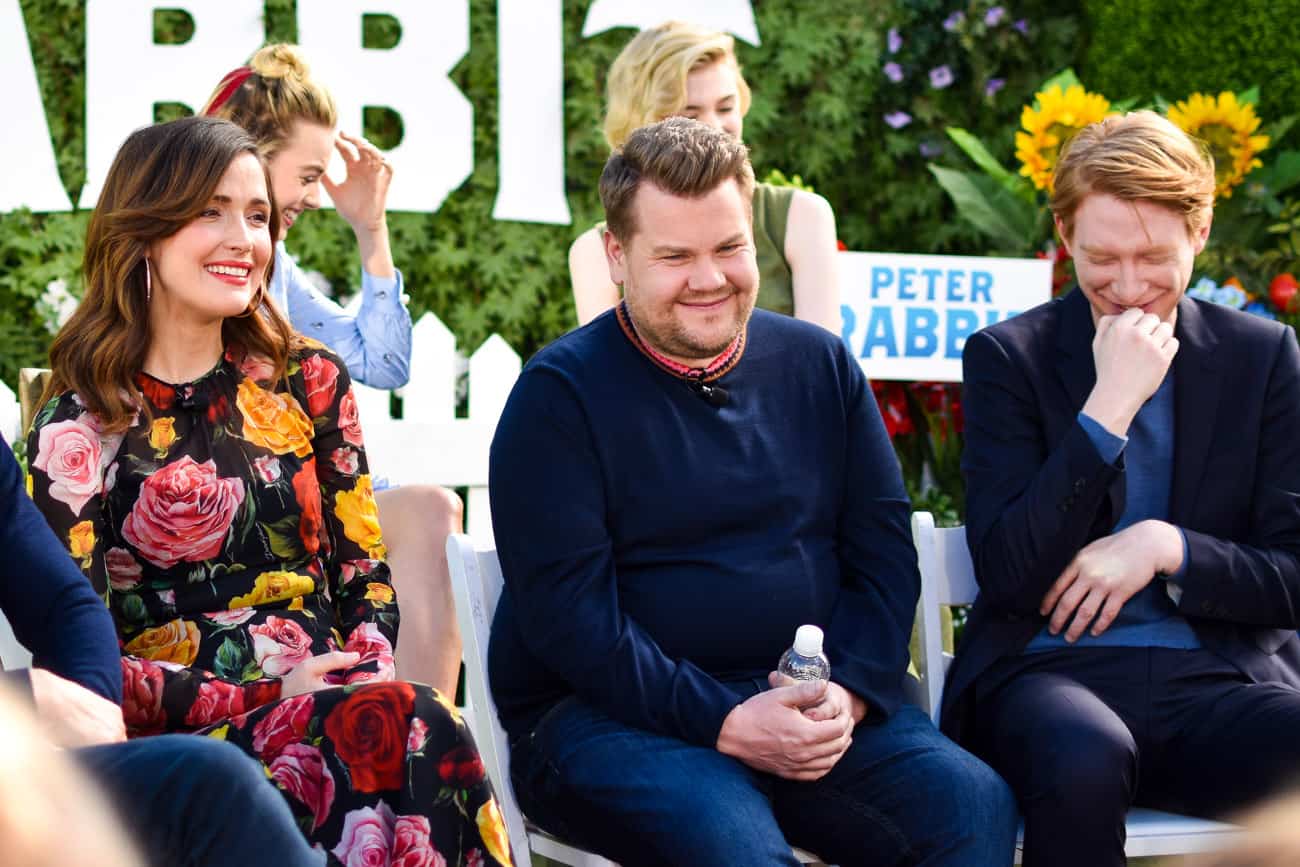 It's not every day you get to fly to California with your kids to attend a press conference with some amazingly talented people. But two weeks ago, Haiden, Piper and I found ourselves on a plane to Los Angeles for the Peter Rabbit press junket!
The day we arrived we screened the movie (read my Peter Rabbit parent's review) so we'd know all the details of the film before the interview started. The press conference was the first thing on our agenda the next day after breakfast.
Related: Read all about our experience with Peter Rabbit at Build-a-Bear Workshop!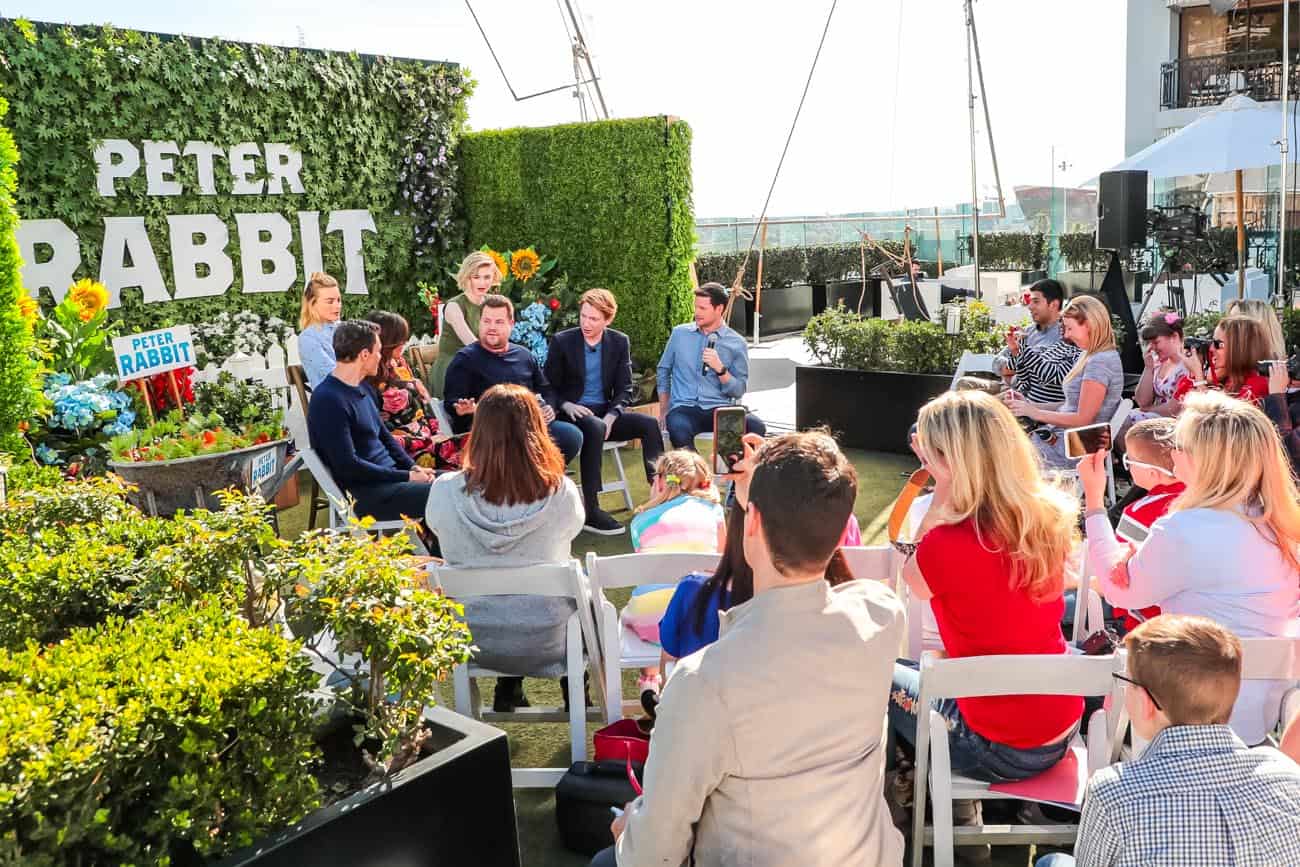 The press conference was set up on the gorgeous rooftop terrace at The London hotel.
The backdrop was incredible – it had all sorts of greenery and flowers, a wheelbarrow and garden chairs. It all went perfectly with the theme of the movie!
Who attended the Peter Rabbit press conference?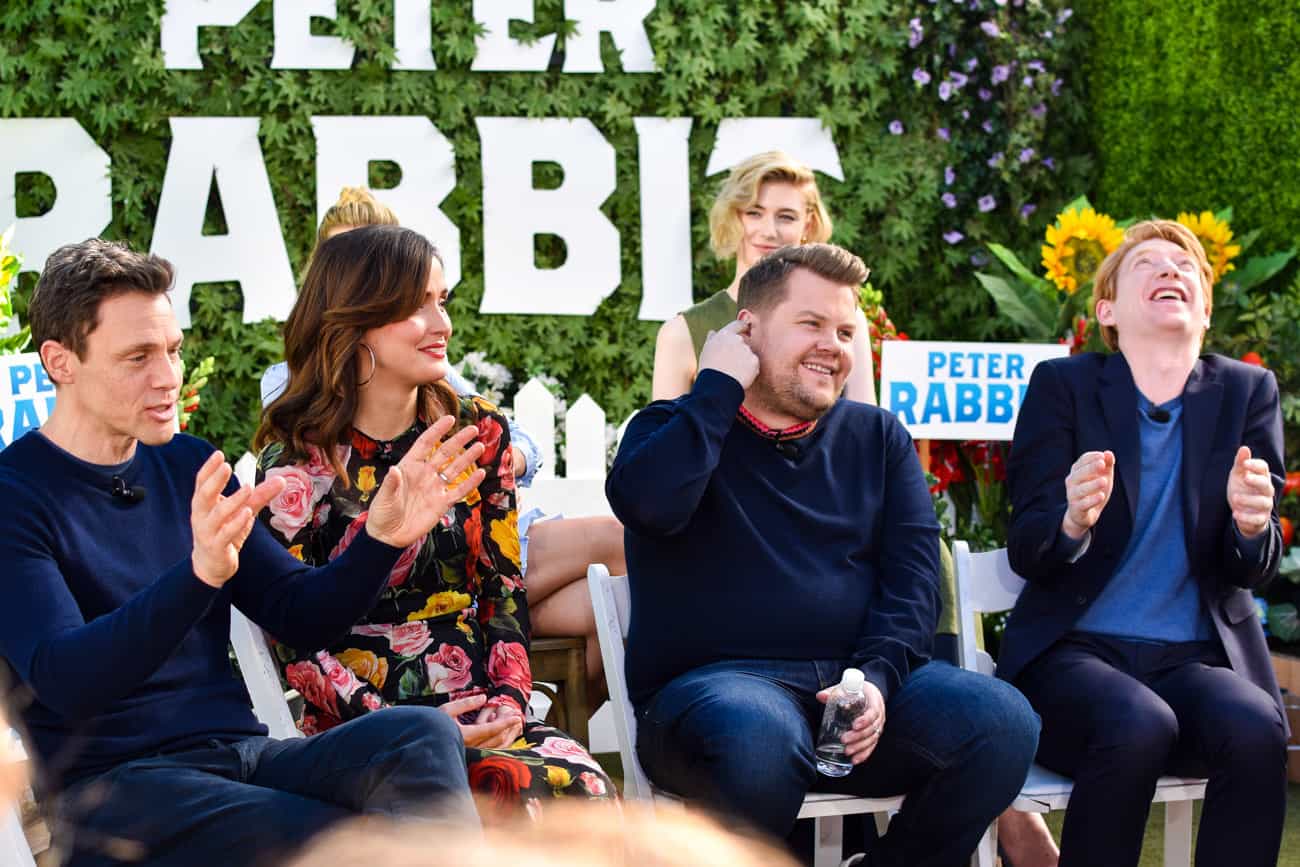 I was thrilled with the talent in attendance at the Peter Rabbit press conference. Here's who was seated right in front of us:
Top 10 Quotes from the Peter Rabbit Press Conference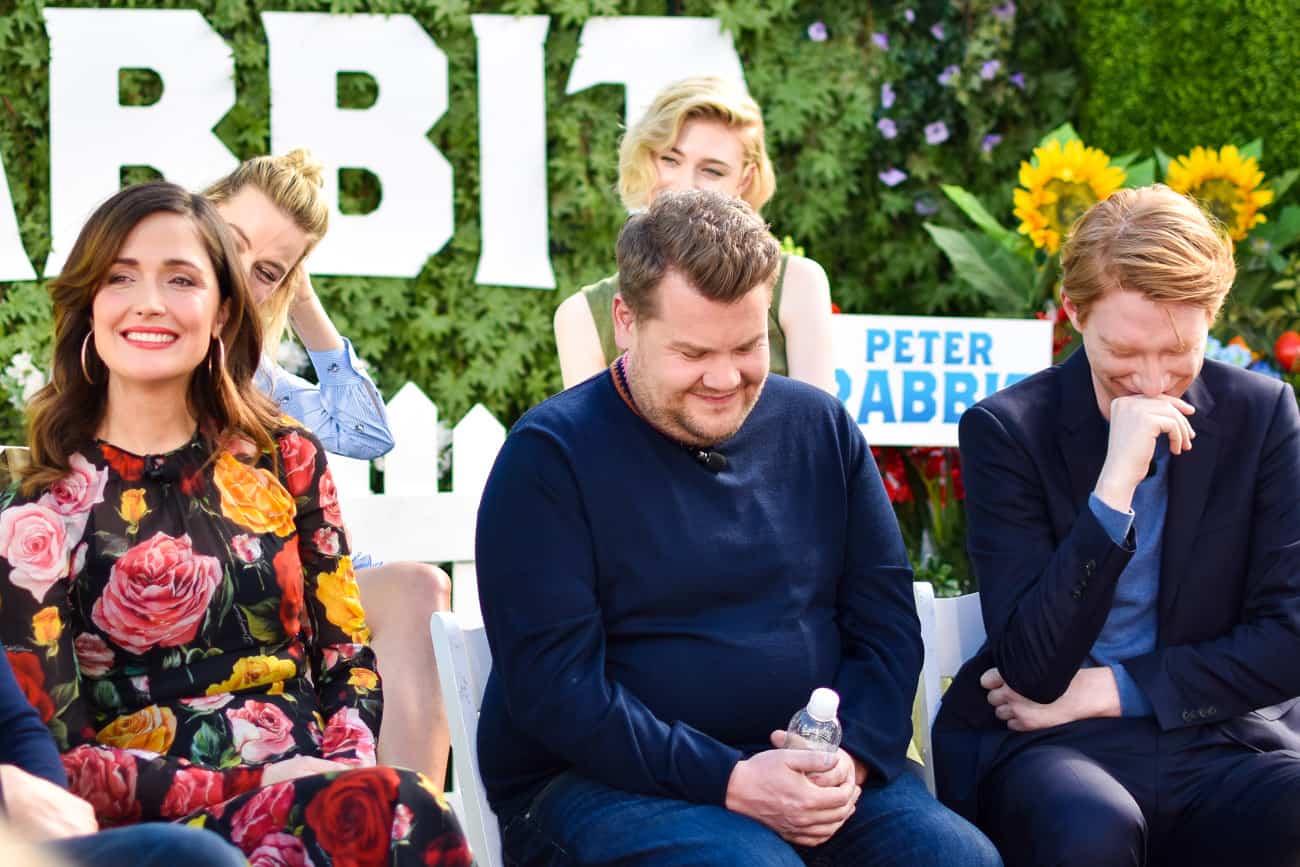 Press conferences are usually pretty quick, but the talent always has memorable moments and significant things to say about the film.
This was definitely true in the case of the Peter Rabbit press conference!
The top 10 quotes of the Peter Rabbit press conference: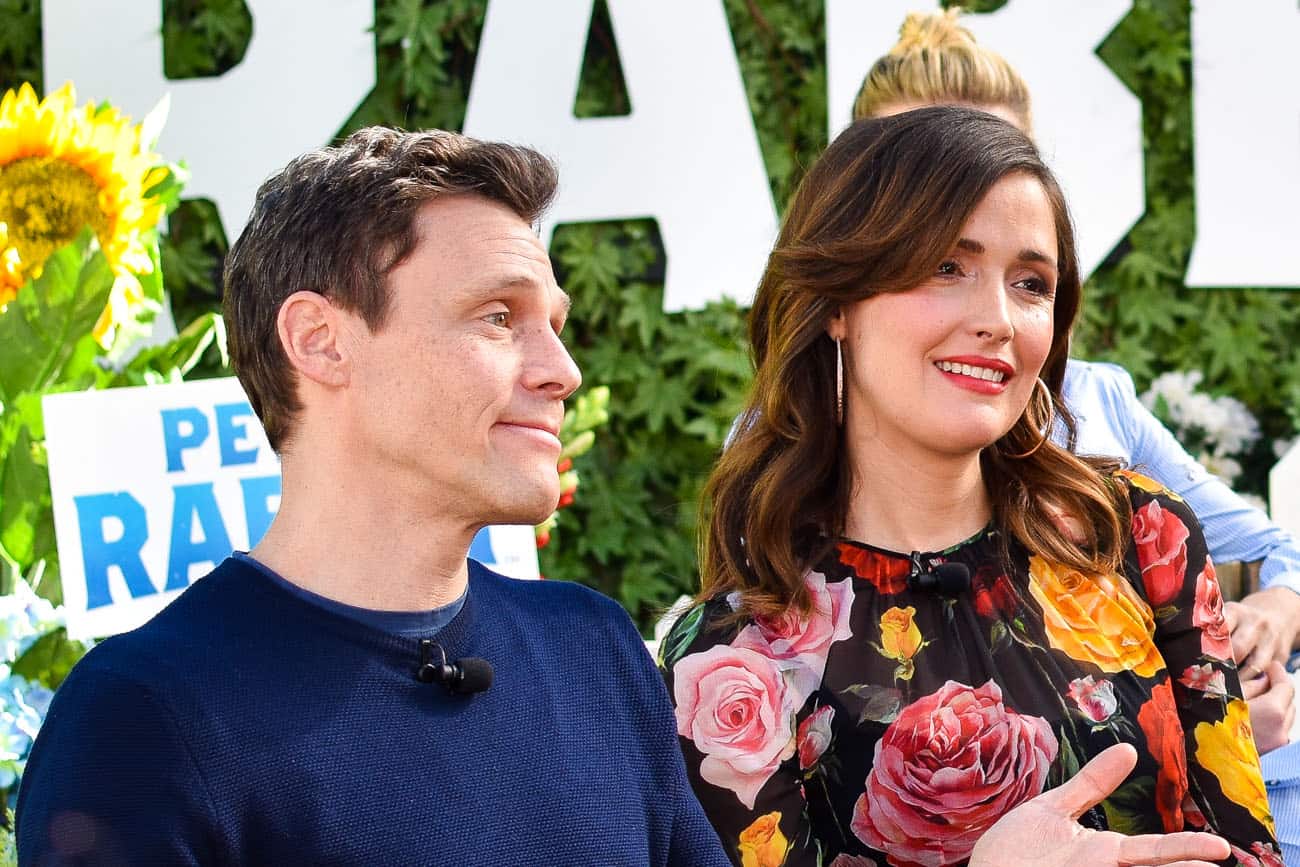 1. Will Gluck on how true the Peter Rabbit movie stayed close to Beatrix Potter's books:
Most of the movie stays true to Beatrix Potter's. If you read the Beatrix Potter's books, you'll be very happy.
In the very beginning of the movie, it is exactly what you have read in the Beatrix Potter's books. Then it's kind of a new adventure for Peter.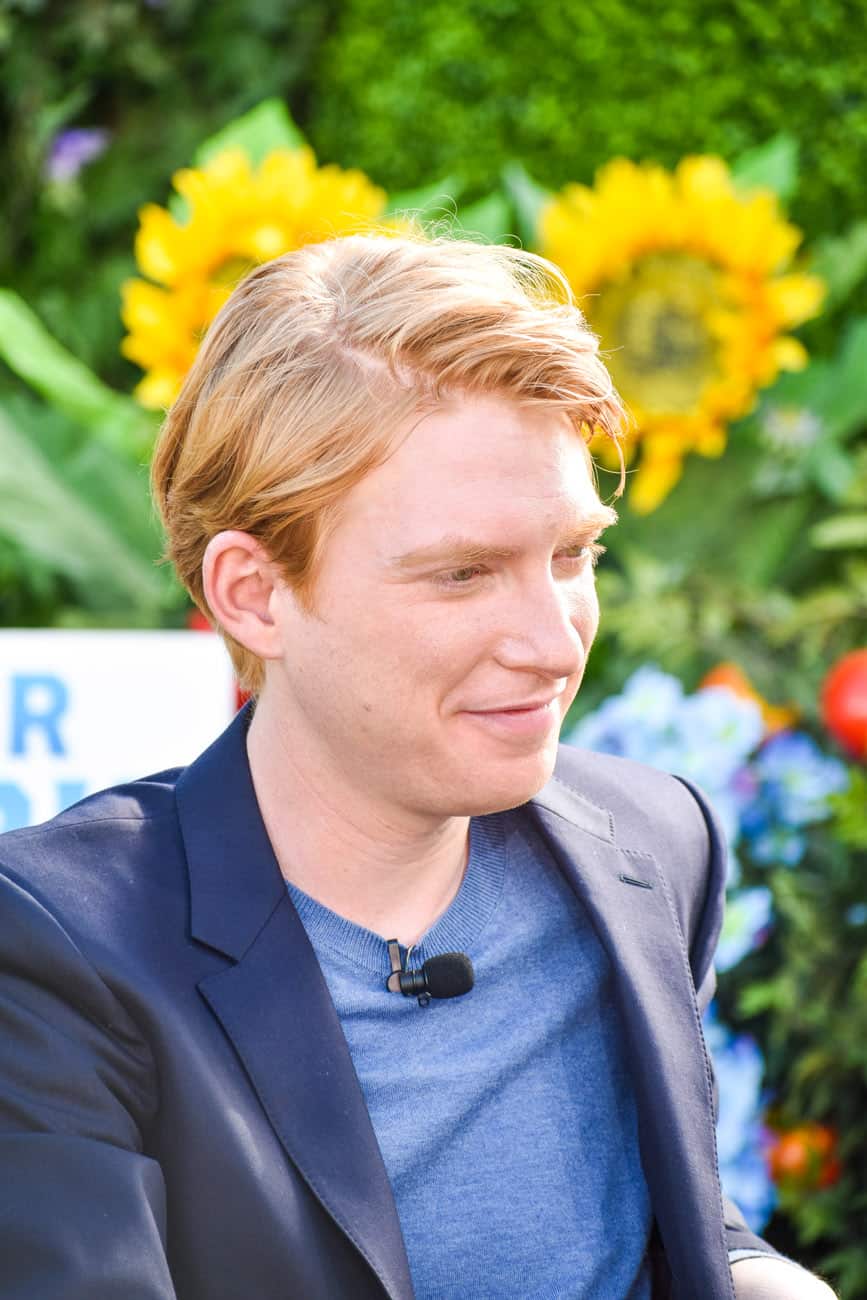 2. Domhnall Gleeson on the similarities between Mr. McGregor and General Hux from Star Wars:
They are both uptight, they are both thrown into walls.
The aim with this film is to make children happy to make children laugh there is no better feeling in this world than to make children laugh. It just makes you happy as well.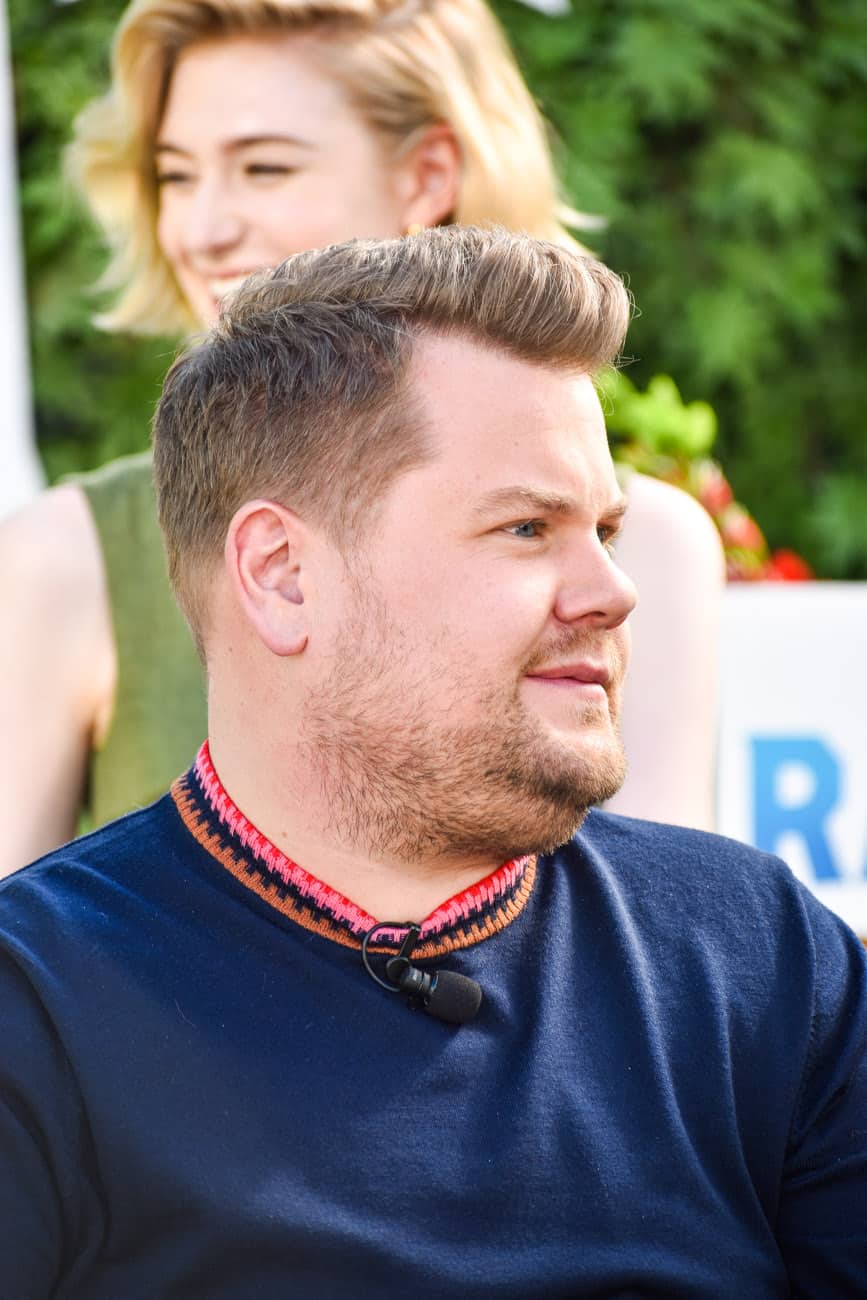 3. James Corden on what his son said about Peter Rabbit:
My son is 6 and he's seen the film.
He said that the thing he loves about the film is that everybody makes mistakes and everyone is going to make mistakes. But what's important is how you react to that mistake and the person you are after.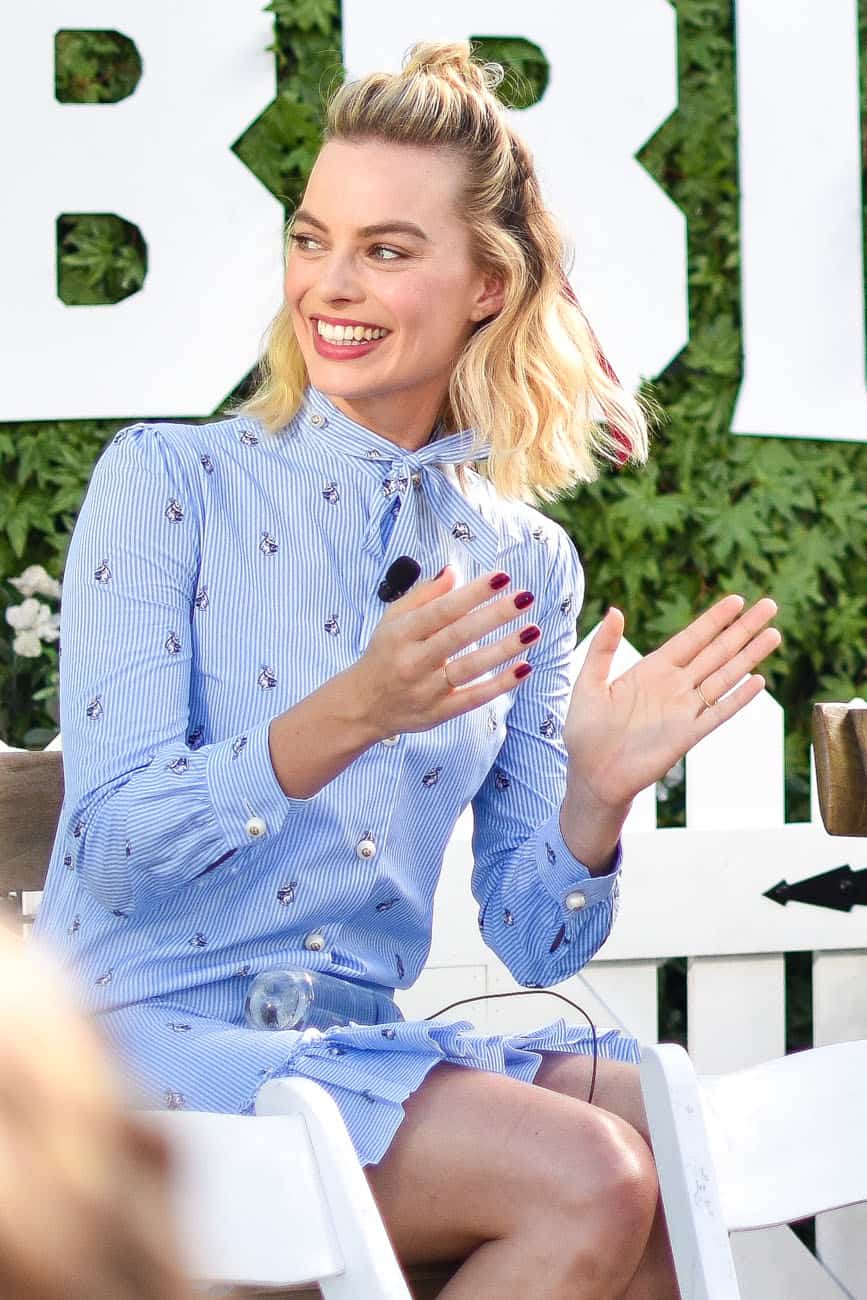 4. Margot Robie on how she compares her Suicide Squad character of Harley Quinn with Peter Rabbit's Flopsy:
I always enjoy playing someone different from myself. Getting to say and do what I wouldn't in real life. That's kind of the joy in acting.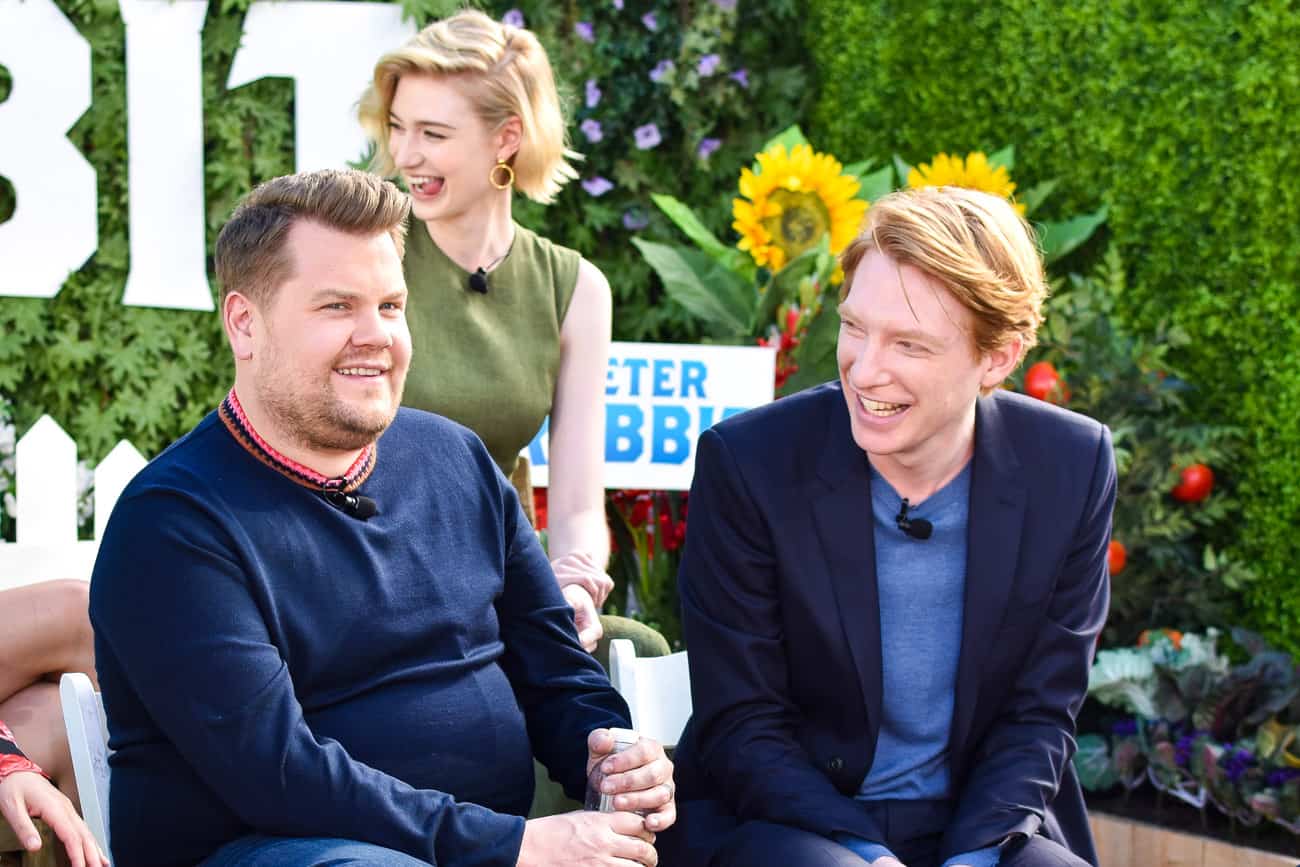 5. Elizabeth Debicki on Mopsy vs. Flopsy:
I just loved Flopsy so much because of her sweet little lisp. I think it was the sweetest little voice I have ever heard.
Mopsy is not nearly as cute or adorable. I think she is bossier and a little bit more strong-willed. It was a really fun process.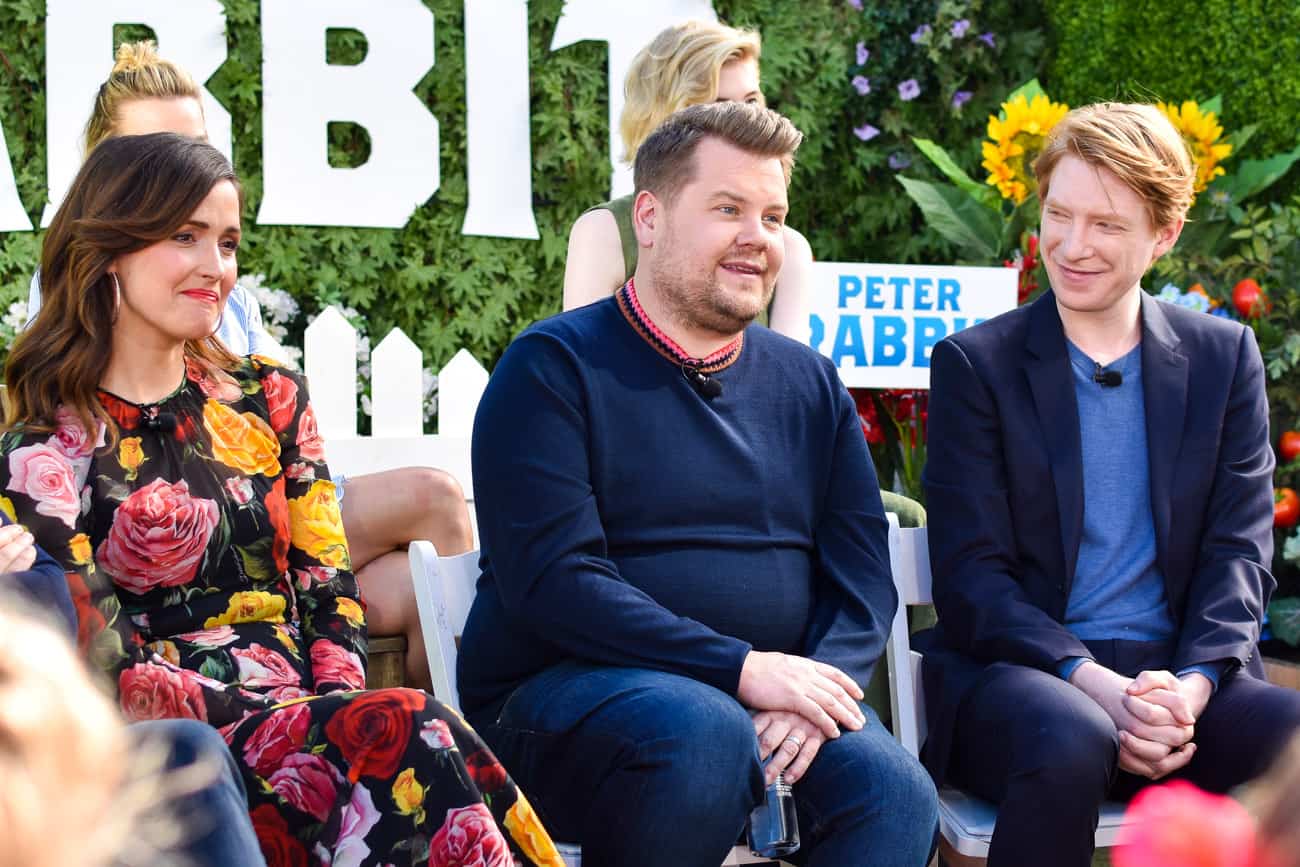 6. James Corden on who he'd have from Peter Rabbit on Carpool Karaoke:
It would have to be all the animals. They'd sing a whole collection of songs that have animals in it…"Who let the dogs out," and songs like that.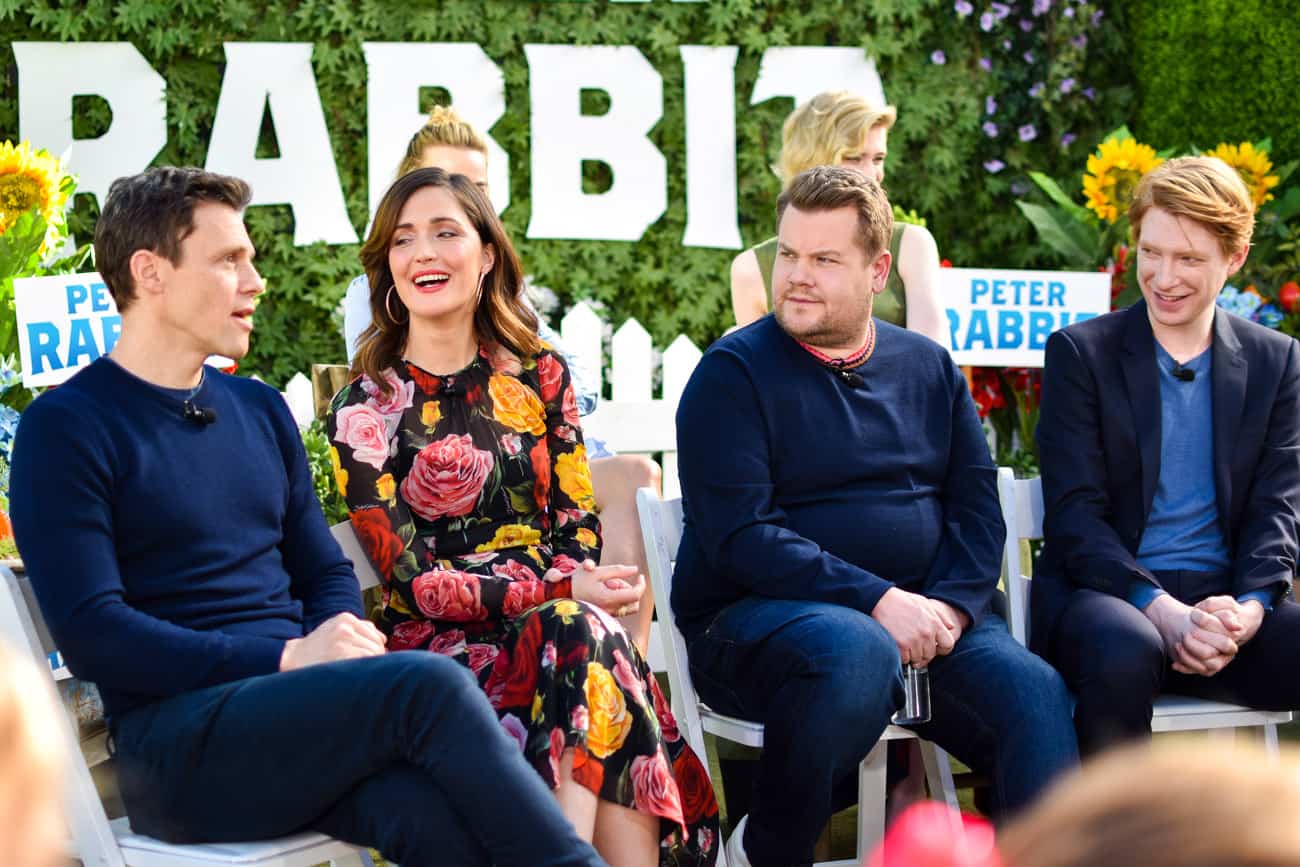 7. Will Gluck on the intended audience age for Peter Rabbit.
From 2 to 98! Anything other than that I would say, stay away.
There's a lot of stuff for both kids and adults, but you're never going to feel left out in this movie. There's never a joke or a scene that's just for the adults and the kids don't understand.
Peter Rabbit is a movie where you're going to take your kids because they're nagging you, but then you're going to be very excited very early on that it's for you, as well.
8. Margot Robie on Flopsy's lisp:
I loved it. There is something quite endearing about a character with a lisp–you can understand where her frustration comes from, as she can't articulate herself in the way she wants to.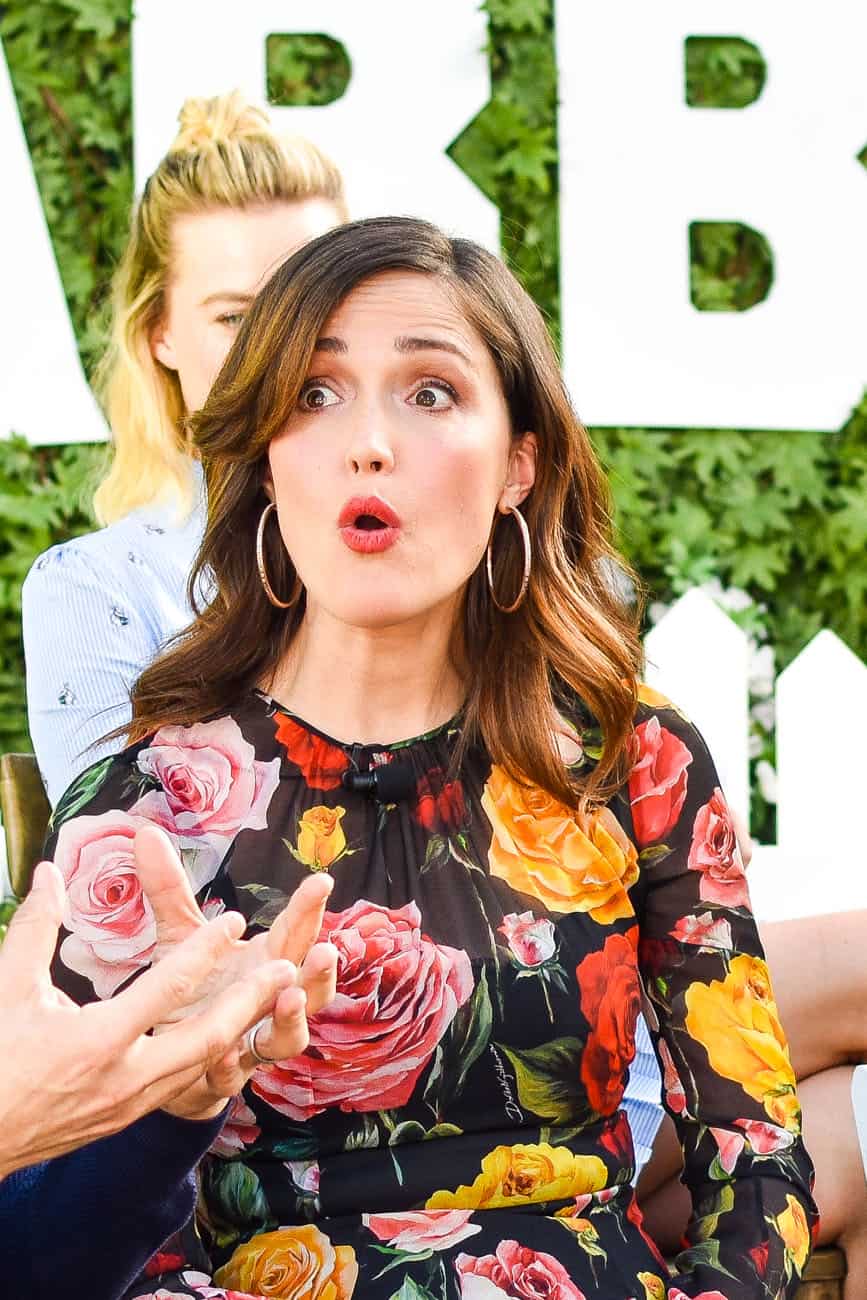 9. Rose Byrne on what it was like making a film with CGi characters:
[The CGI animals were] Tennis balls, men in blue leotards, a glue stick…but it becomes like, "Where's the blue ball? It's my scene partner! Where did it go?" You kind of adjust to it and gradually you catch yourself going, 'What am I doing?" But you've got to commit.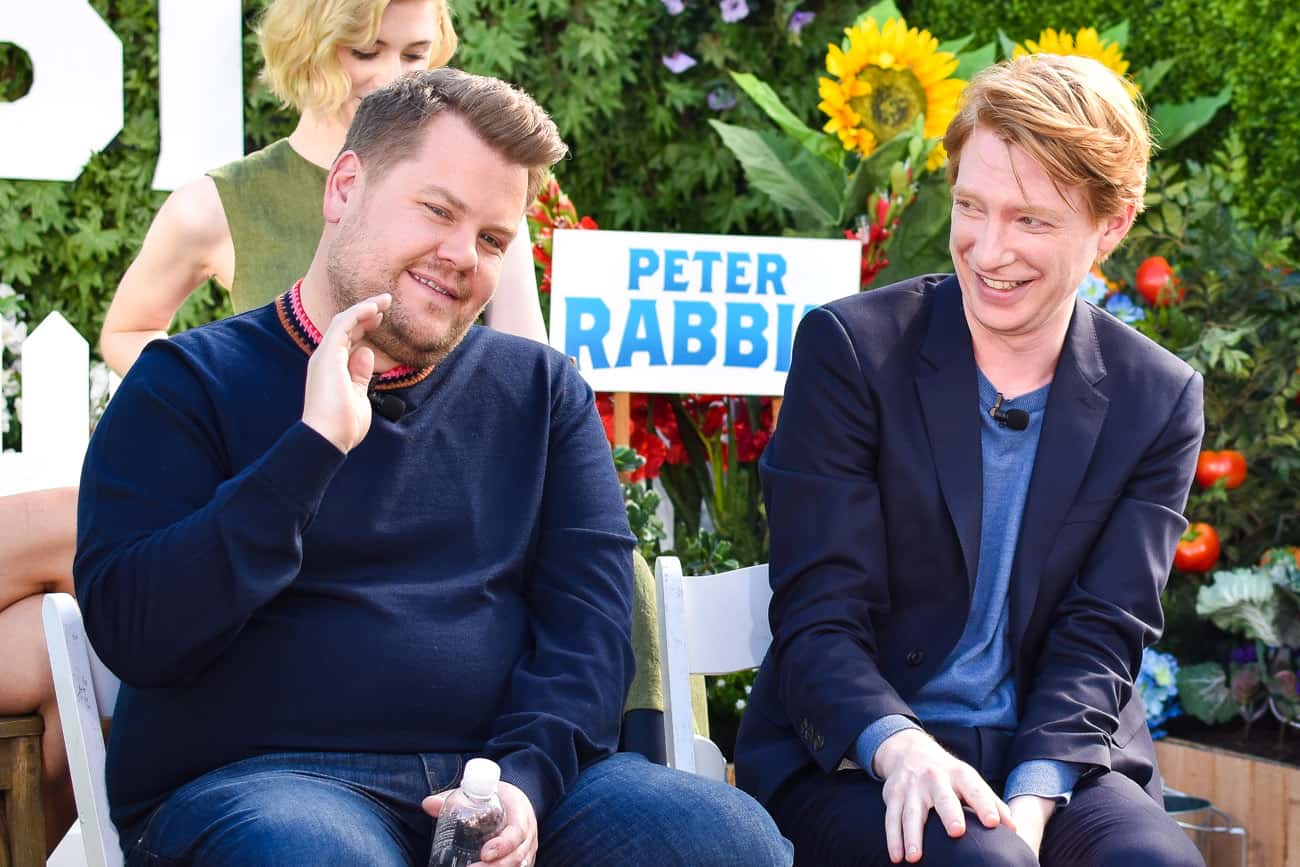 10: James Corden on what he would name his own rabbit if he had one:
Today is a monumental day. Not because we're all here. Because it was announced today that The Spice Girls are reforming. I swear on my life. All five.
So I would not get one rabbit. I'd get five rabbits. I would name them Scary, Baby, Sporty, Posh and Ginger.
Peter Rabbit is in theaters everywhere now. Get your tickets today!
Watch the Peter Rabbit trailer here:
Peter Rabbit, the mischievous and adventurous hero who has captivated generations of readers, now takes on the starring role of his own irreverent, contemporary comedy with attitude.

In the film, Peter's feud with Mr. McGregor (Domhnall Gleeson) escalates to greater heights than ever before as they rival for the affections of the warm-hearted animal lover who lives next door (Rose Byrne).

James Corden voices the character of Peter with playful spirit and wild charm, with Margot Robbie, Elizabeth Debicki, and Daisy Ridley performing the voice roles of the triplets, Flopsy, Mopsy, and Cottontail.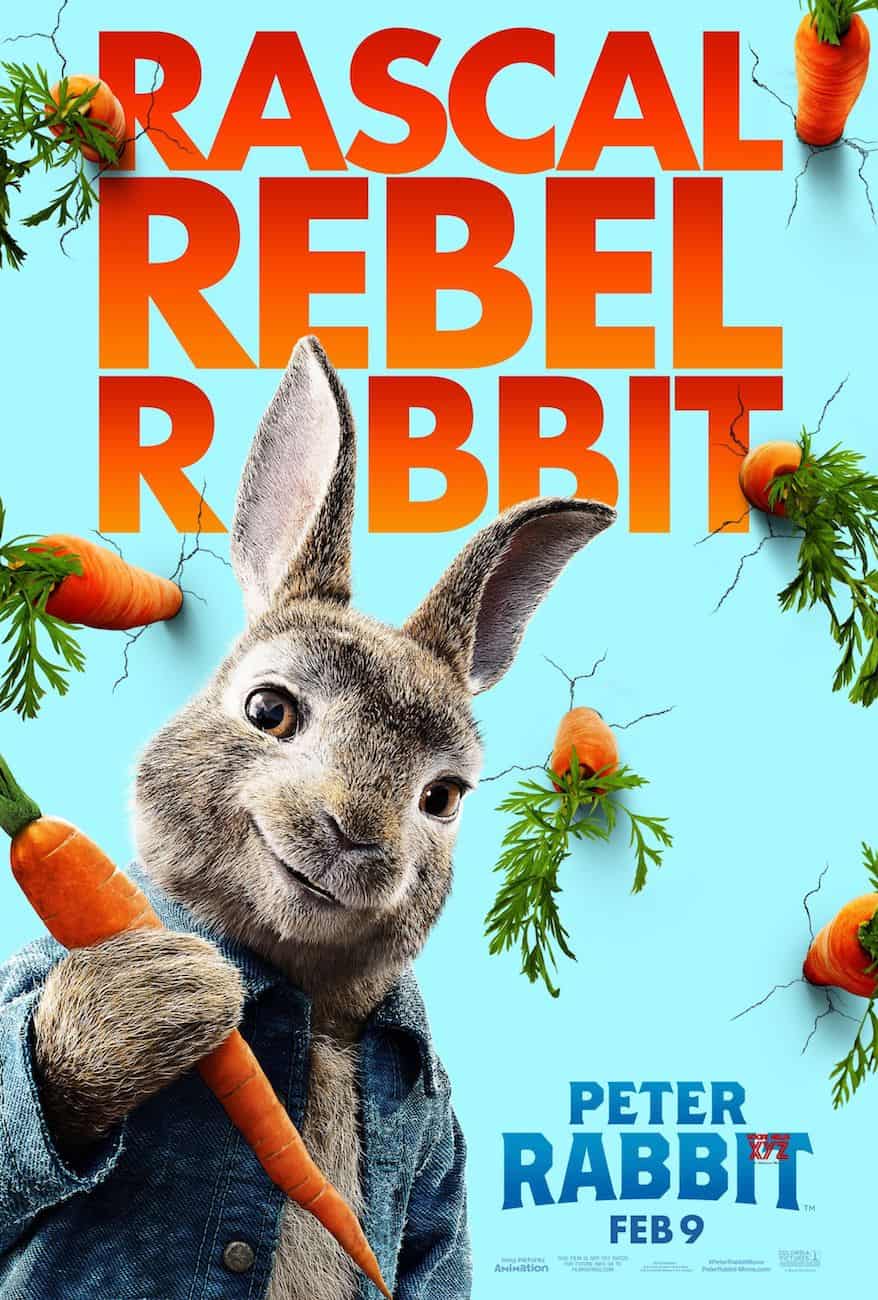 See local showtimes and buy your Peter Rabbit tickets now!