Where to Watch Olaf's Frozen Adventure
Updated in November 2019.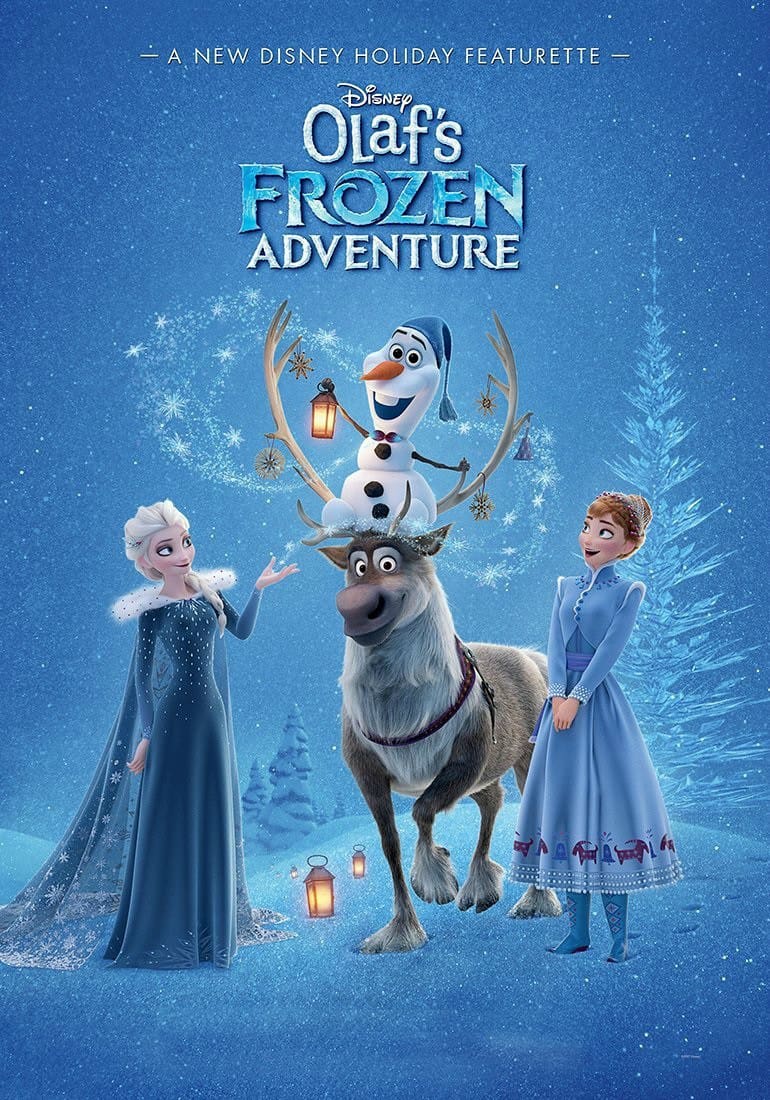 Olaf is one of my favorite Disney characters, so I was so excited when I found out a new holiday special, Olaf's Frozen Adventure, was in the works!
Of course, the special wouldn't be the same without the voices from Frozen — it's great to see that Olaf's Frozen Adventure features the same voice actors who voiced the characters in Frozen!
Have more Frozen fun at home! Get my free printable Frozen coloring sheets, don't miss these Frozen 2 coloring sheets and read the best Frozen 2 quotes from the movie!
Wondering where to watch Olaf's Frozen Adventure?
Olaf's Frozen Adventure showed in theaters before Coco for the first few weeks of Coco's release. Last week Olaf's Frozen Adventure was aired on television. Now everyone can watch it!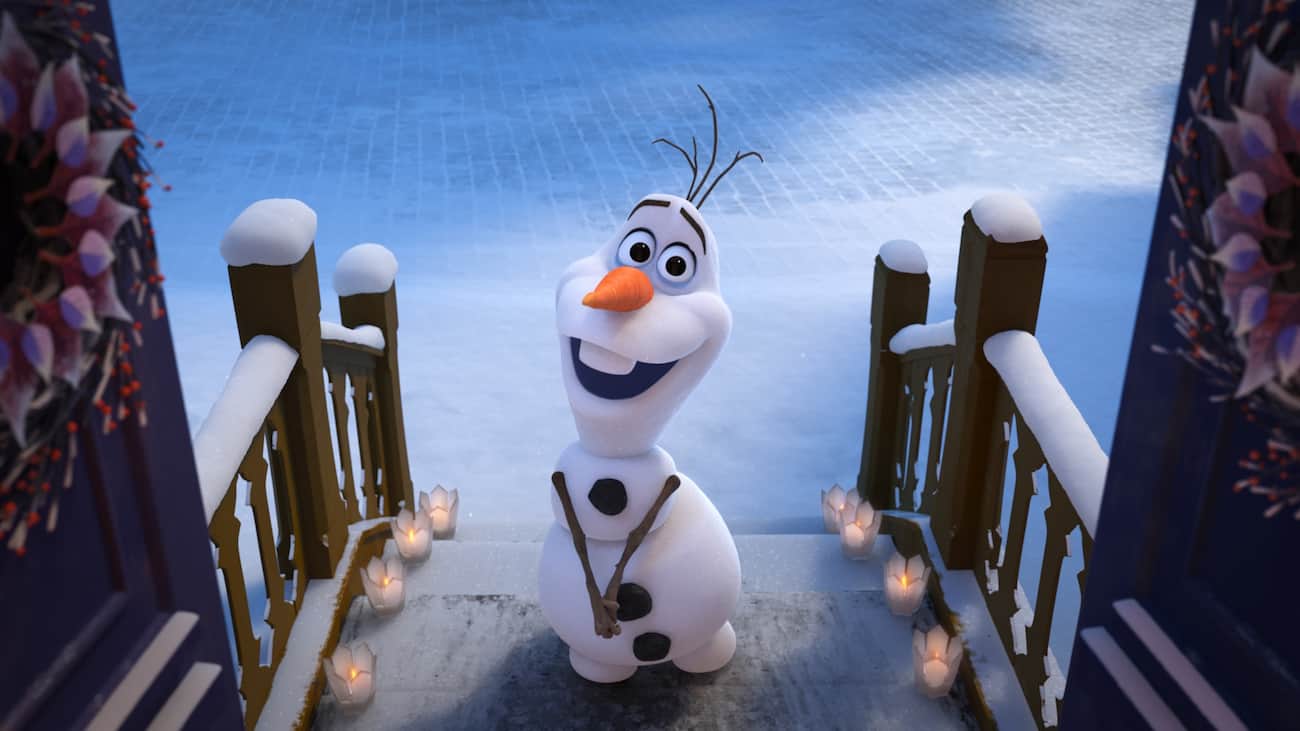 Olaf's Frozen Adventure is available to watch at home! You can download it or stream Olaf's Frozen Adventure it by going here. You can also view it on Disney Plus.
About Olaf's Frozen Adventure
In Walt Disney Animation Studios' featurette "Olaf's Frozen Adventure," Olaf (voice of Josh Gad) teams up with Sven on a merry mission.

It's the first holiday season since the gates of the palace reopened and Anna (voice of Kristen Bell) and Elsa (voice of Idina Menzel) host a celebration for all of Arendelle.

When the townspeople unexpectedly leave early to enjoy their individual holiday customs, the sisters realize they have no family traditions of their own. So, Olaf sets out to comb the kingdom to bring home the best traditions and save this first Christmas for his friends.
The featurette isn't very long, but if you watch Olaf's Frozen Adventure you also have the chance to see six classic Disney animated shorts. Even better, these short Disney movies are all holiday-themed!
I need to add that Pluto's Christmas Tree was was of my favorite holiday shows to watch on TV when I was growing up. It was always shown before Mickey's Christmas Carol and I thought it was the funniest and sweetest little special. I still do!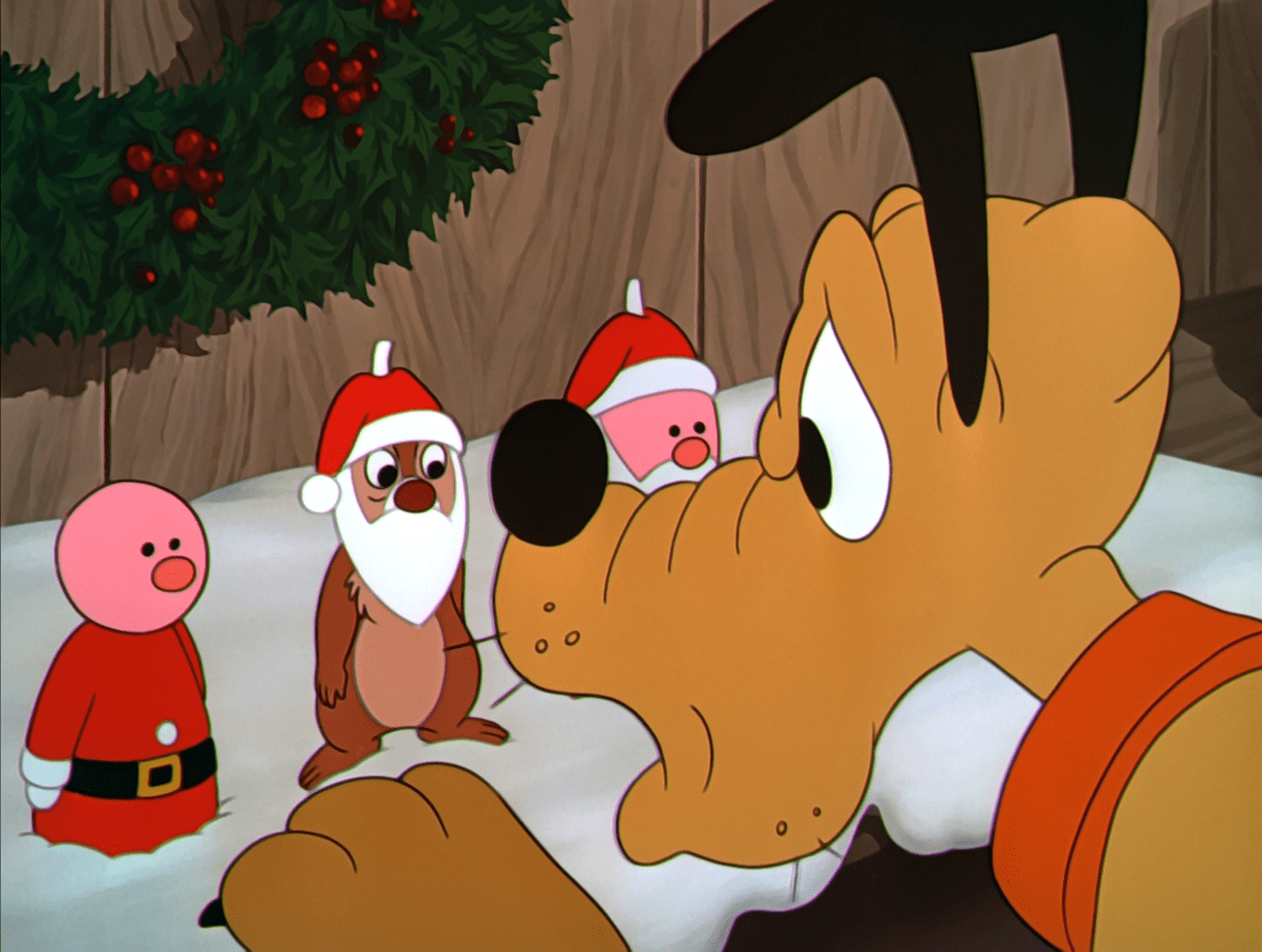 Bonuses shown with Olaf's Frozen Adventure
THE HOCKEY CHAMP – Donald Duck shows his nephews the moves that won him his hockey trophy, but the boys have a few moves of their own
WINTER – Silly Symphony – In this musical short – the last of the 'Silly Symphony' series – see wintertime from the point of view of our favorite woodland creatures.
THE ART OF SKIING – The first cartoon to use the now-famous Goofy holler, this short features Goofy learning how to ski at the Sugar Bowl Ski Resort.
PLUTO'S CHRISTMAS TREE – While picking out their Christmas tree, Mickey and Pluto chop down the perfect one, unaware that they're bringing home Chip and Dale along for the ride.
ONCE UPON A WINTERTIME – While courting Jenny, Joe tries to show off on the ice, but events soon turn to a timely rescue in this musical December Valentine.
POLAR TRAPPERS – The first cartoon to feature Donald and Goofy without Mickey; The duo are animal trappers in the South Pole with very different (and hilariously unsuccessful) approaches.
Now that you know where to watch Olaf's Frozen Adventure, watch it today!