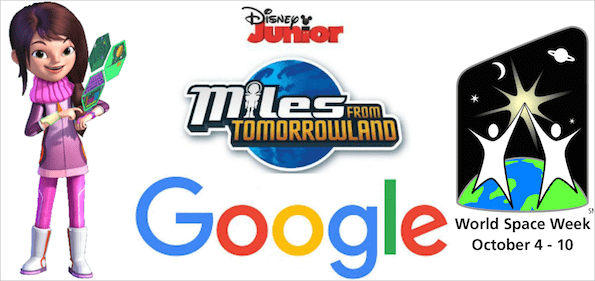 We're in the middle of World Space Week, which gives me the perfect opportunity to talk about Miles from Tomorrowland and why this is the show kids should be watching.
Last week I traveled to San Francisco on a mind-blowing Disney press trip. I'll be sharing lots of details from those days in California over the next several weeks, so stay tuned for more details on The Good Dinosaur and Inside Out.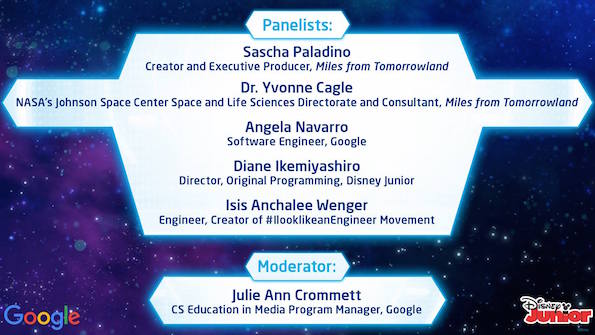 The standout event of the trip, however, was a trip to Google Headquarters where I ate dinner with a NASA astronaut after hearing her speak on a panel about education, females and STEM! I can hardly believe I just wrote that, and I actually lived it last week!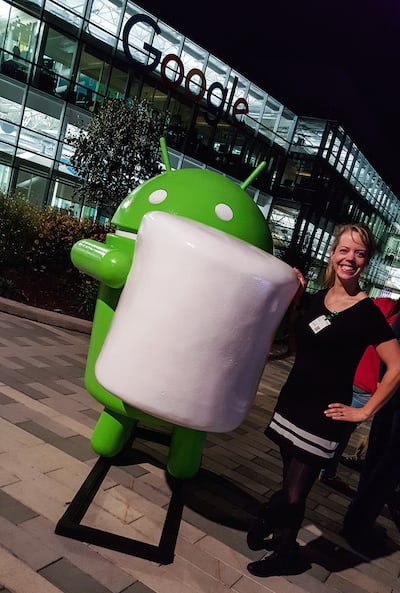 Visiting Google was a bucket list-level item on the itinerary, and I only wish we had more time there. I also wish I could have had full access to explore every corner of the campus, but our tight schedule and Google's tight security prevented me from doing that!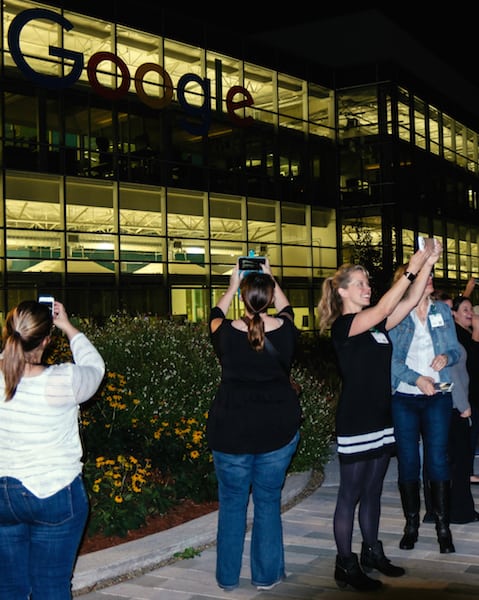 We did, however, have a bit of time to take a few pictures!
We were at Google to discuss Miles from Tomorrowland, a Disney Junior show (also occasionally shown on Disney Channel) that's doing great things to encourage kids to explore science, technology, engineering and math (STEM).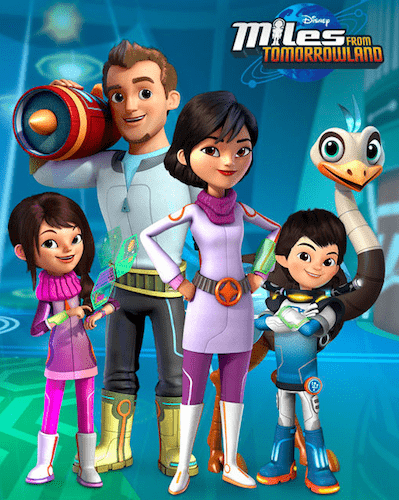 About Disney Junior's Miles from Tomorrowland: Disney Junior's "Miles from Tomorrowland" is an intergalactic adventure that charts the outer space missions of young adventurer Miles Callisto and his family – mom and ship captain, Phoebe; mechanical engineer dad, Leo; tech-savvy big sister, Loretta; and best friend robo-ostrich pet, Merc – as they help connect the galaxy on behalf of the Tomorrowland Transit Authority.

Miles, Merc and the Callisto family explore wondrous and diverse new worlds, taking young viewers and their families on a futuristic journey designed to fuel kids' natural interest in space, and at the same time reminding them of the importance of what lies close to home – the family bond.
World Space Week is a United Nations-declared event to celebrate the benefits of space and excitement of space exploration across 80 countries. World Space Week 2015 runs from October 4th through October 10th.
The World Space Week website offers plenty of ideas for how all ages can take part in the festivities, but I think this week is the perfect time to introduce young children to Miles from Tomorrowland!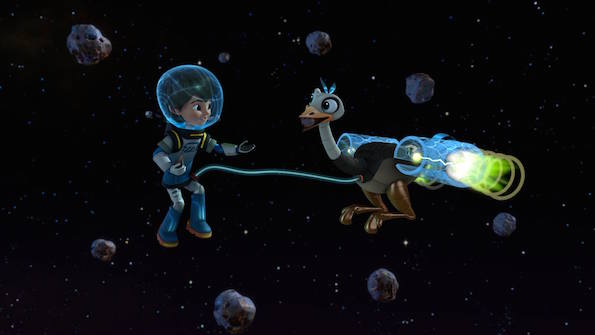 If you want to get a great look at everything Miles from Tomorrowland, check out Miles from Tomorrowland: Let's Rocket! on DVD (see my Let's Rocket review). Your family can also watch a brand new Halloween-Themed Miles from Tomorrowland episode airing Saturday, October 10th on Disney Channel!
This Saturday's Halloween-Themed episode includes Ghost Moon / Stormy Night in a Dark Nebula and it starts at 8:30am EST.
In Ghost Moon, the Callistos are sent to investigate eerie sightings on a dark moon. Here's a clip:
https://youtu.be/AZt8ZGUWtAM
In Stormy Night in a Dark Nebula the Callistos enter a dark nebula and find some spooky inhabitants. Here's another clip:
https://youtu.be/eG638nMQDZg
For the next seven weeks there will be new episodes of Miles from Tomorrowland paired with new episodes of Captain Jake and the Never Land Pirates premiering on Disney Channel beginning at 8am every saturday.
If you're not able to catch the episodes on Saturday mornings you'll be able to see everything in a catch-up marathon on October 31st 2015!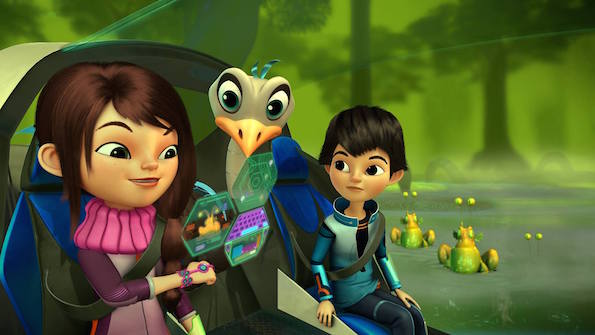 Disney Junior is partnering with Google to encourage more young girls to explore STEM fields. I have so much more to share about the exciting ways they're working to accomplish this, but that's all coming up in a future post.
In the meantime, check out the new episdoes of Miles from Tomorrowland premiering on Disney Channel, and other episodes on Disney Junior!