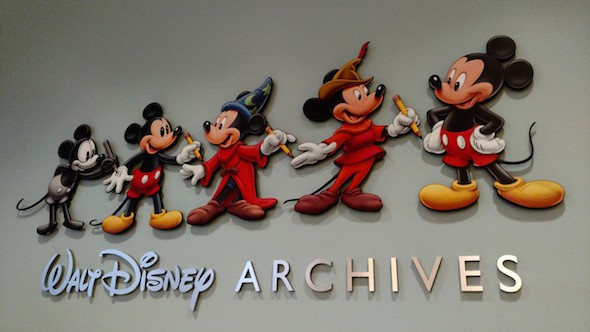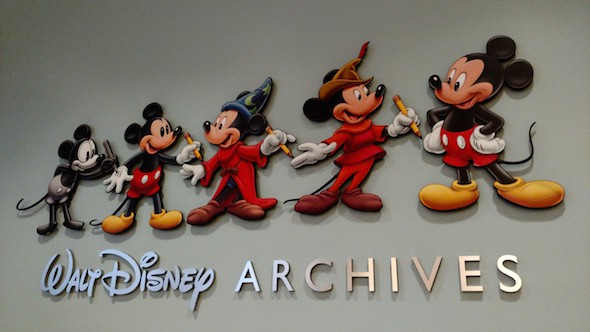 Prompted by the increasing retirement of Disney's key imagineers and animators, Walt Disney's brother and Disney's Chairman of the Board, Roy O. Disney, wanted to ensure that the vast knowledge of Disney history wasn't forgotten.

In 1970, the Walt Disney Archives officially started operations. Since then, the archives have curated millions of items and produced numerous exhibits!
While the Walt Disney Archives are not open to the general public, I had the unique opportunity to visit the archives a few weeks ago.
I'm not going to lie: this trip included a trip to Disneyland and an interview with George Clooney, but this—the tour of the Disney Archives–was what I was looking forward to the most! 
Why was I doing this on a press trip for Disney's Tomorrowland movie? There are items in the Disney Archives that piece together inspiration for key parts of Tomorrowland!
Tour of the Walt Disney Archives
Note: before I start, I want you to know something: Since Disney's 'Tomorrowland' isn't in theaters until Friday, May 22nd, I'm under strict orders to make sure there are no 'Tomorrowland' spoilers in this article!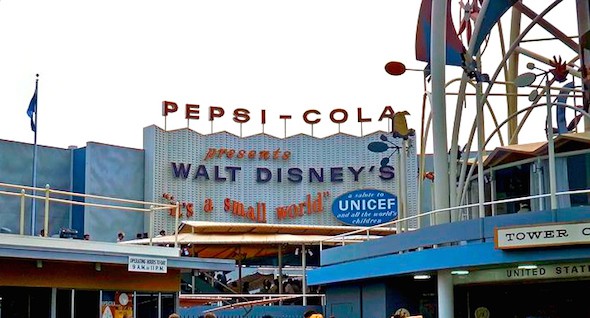 In 1964, Disney played a big part in the World's Fair, and Tomorrowland recreates the 1964 New York World's Fair in the beginning of the film.
The image above is a still from the movie. Below is an original poster from the 1964 New York World's Fair: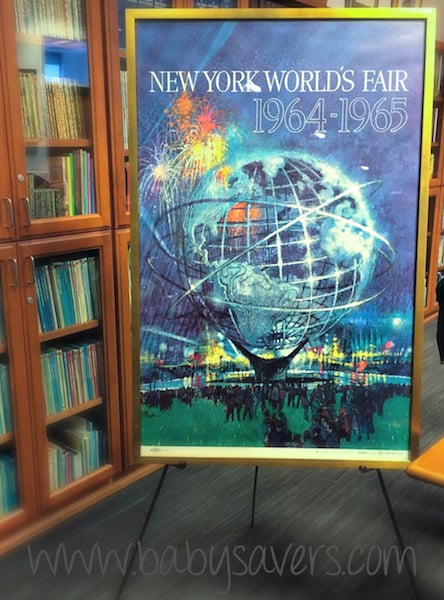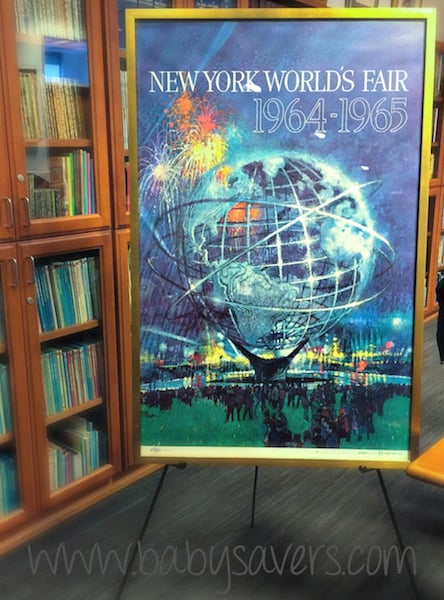 The It's a Small World ride was one of Disney's key exhibits at the World's Fair. The Disney Archives showcased an original doll from the ride for our tour: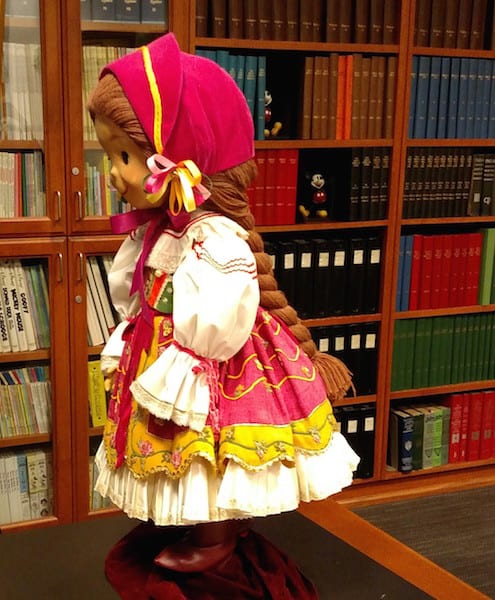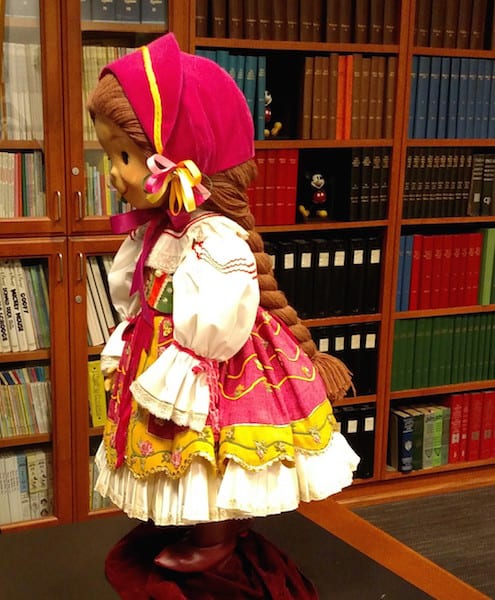 If you're wondering if the Tomorrowland movie actually ties to Disneyland or Disney World in any way, the answer is yes!
Without revealing too much, I can share that there's a scene in Tomorrowland that's actually inside the It's a Small World Ride. Here's a still from a Tomorrowland featurette: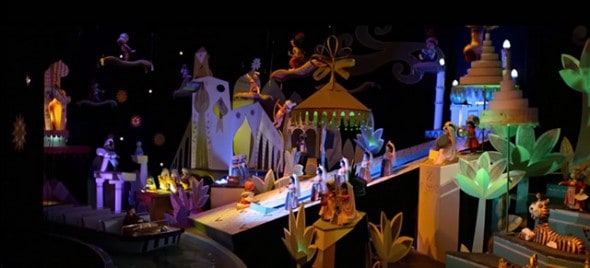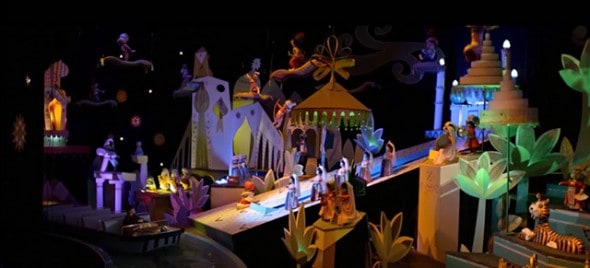 Are you intrigued? Watch this 30-second Tomorrowland "Clues" video:
Finally, the Disney Archives have curated some great memorabilia from the 1964 New York World's Fair: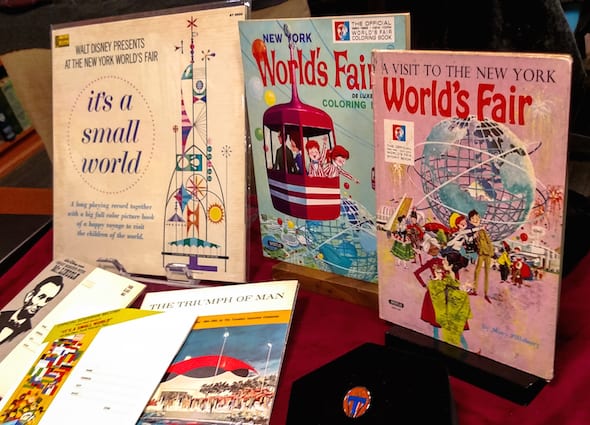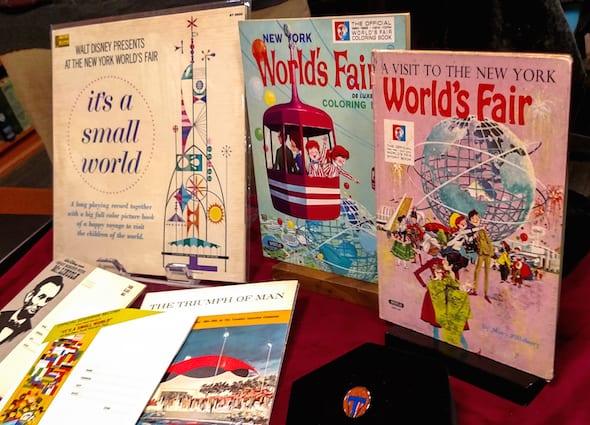 Kevin, the curator who gave the Disney Archives tour, emphasized that the World's Fair was a huge deal back in 1964. In addition to the multitude of promotional pamphlets that were doled out and promotional items that were produced, educational materials were even distributed to schools!
Visiting the Walt Disney Archives was absolutely fascinating. Although our focus was on Disney history related to Tomorrowland, there was so much more I wanted to see. I could have spent a few days just looking through the bookshelves that were visible during our tour!
We had just enough time to do one popular highlight of many Disney Archives Tour: getting an up close look at one of Disney's real Academy Awards. I even got to hold it for the few seconds it took to take a picture!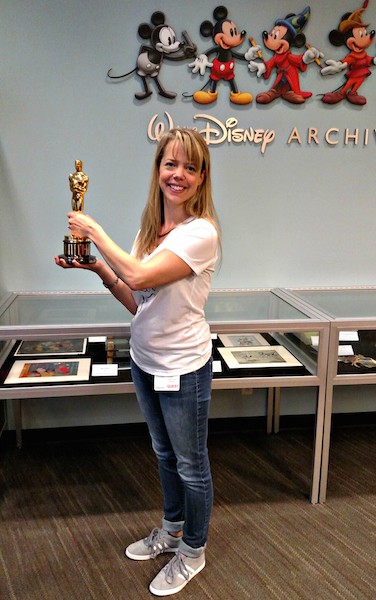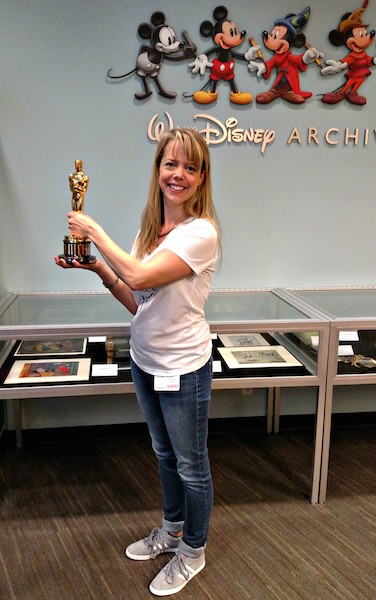 If you want to see how much Disney is in Tomorrowland, see the movie!
Tomorrowland starring Britt Robertson, George Clooney and Hugh Laurie opens in theaters everywhere on FRIDAY May 22, 2015.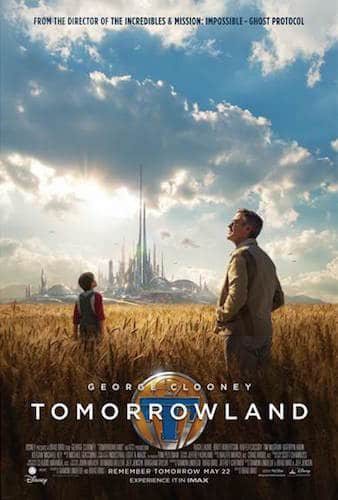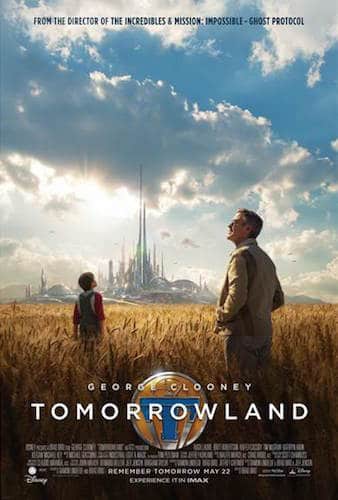 View the official Tomorrowland trailer here:
Visit the official Tomorrowland site, get your Tomorrowland movie tickets and follow the movie news on these social media channels: 
Disclosure: Disney flew me to Los Angeles to participate in this press junket and other events related to the promotion of Tomorrowland. Expressed opinions and all experiences are my own.