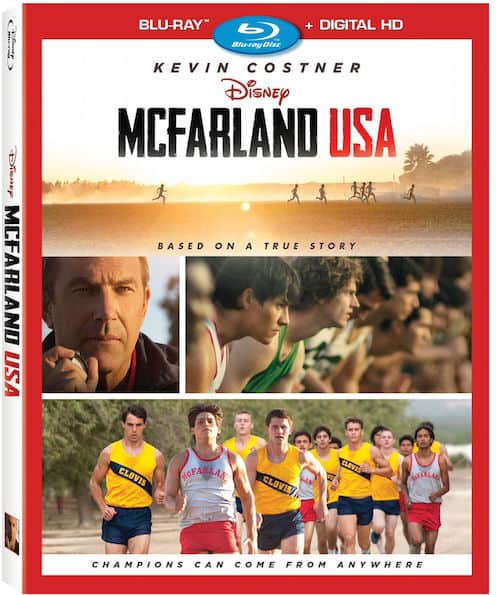 Last winter I was on a Disney press trip to LA when a last-minute item was added to the agenda: an early screening of Disney's McFarland, USA.
In the tradition of Disney sports movies comes "McFarland, USA" based on a true story of underdogs triumphing over tremendous obstacles.

This heartwarming drama follows novice runners who strive to build a cross-country team under Coach Jim White (Kevin Costner) in their predominantly Latino high school.

Everyone has a lot to learn about each other, but when Coach realizes the boys' exceptional running ability, things change.

Beyond their talent, it's the power of family, commitment to each other and work ethic that transform them into champions — helping them achieve their own American dream.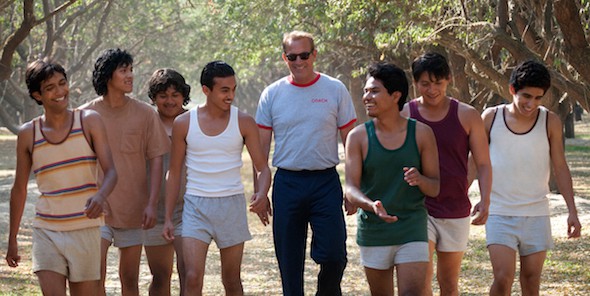 I thought McFarland, USA was wonderful when I watched it back then. You can read my McFarland, USA review to get my take on it.
I'm self-aware enough to know that I tend to get extra enthusiastic when I'm one of the first to know or see something. I love being "in the know"! While I knew that I did love and appreciate the movie, I definitely wanted others to see it and tell me their thoughts.
Soon after McFarland, USA was in theaters, my husband saw the movie with my brother-in-law, four nephews and one niece (ages between 9 and 15).
They all came home raving about how great the movie was. My brother-in-law, a former cross-country runner, absolutely loved it. He actually just mentioned the movie again last weekend!
My feelings? Validated 🙂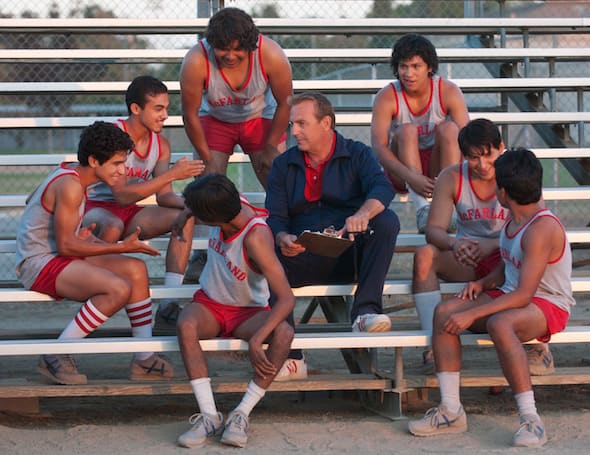 Here's an excerpt from my original review of McFarland, USA:
Is "McFarland, USA" ok for kids? 

The short answer is, ABSOLUTELY! There is so much good in this movie that kids should see, and the story is something the whole family will love. 

Like most "sports" movies that I like (see my Million Dollar Arm review for all my feelings on that!) "McFarland, USA" really isn't a movie about running. It's the story of how a group of boys became a team, how a man became a coach and how a family found its home.

Simply put, McFarland, USA is packed with heart, tenacity and inspiration from start to finish.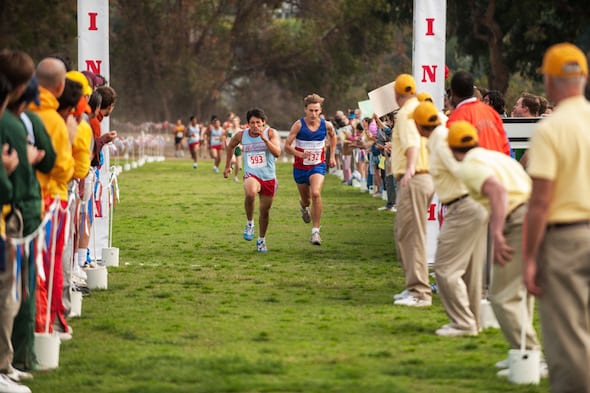 The Blu-Ray, Digital HD & SD and Disney Movies Anywhere versions of McFarland, USA come with the following bonus features:
McFarland Reflections
Juntos music video by Juanes
Inspiring McFarland
Deleted and extended scenes
Disney's McFarland, USA was just released in several different formats:
The McFarland, USA Blu-Ray has a suggested price of $40, but right now it's on sale for just $22.90. That's 43% off!
McFarland, USA on DVD has a suggested retail price of $30. It's available right now for $17.96. That's 40% off the list price!
Disclosure: I received my own copy of "Disney's McFarland, USA" to facilitate this review.