Have a baby-size sweat outfit? How about some knee-high socks? Electrical tape? Coffee filters? Those just might be enough to make a DIY baby Halloween costume!
Share this post by repinning it on Pinterest! Then follow me on Pinterest!
Start scrounging around the house, because some everyday household supplies could play a big part in baby's first Halloween! You also might need to make a run to a craft store or hardware store, but isn't that part of the fun of making a DIY baby Halloween costume?
I've found a lot of tutorials show you how to make a DIY baby Halloween costume, but I narrowed it down to my 5 favorite costumes. You can also adapt a lot of these to make them for toddlers or little kids!
Want more Halloween? I have plenty of articles for you!
DIY Baby Halloween Costumes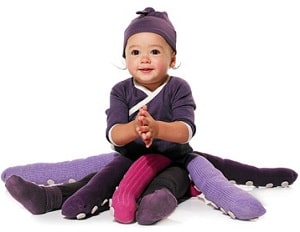 This article from Better Homes and Gardens article gives you 17 great ideas for making your own baby and kids Halloween costumes, including this amazingly adorable DIY baby Octopus costume!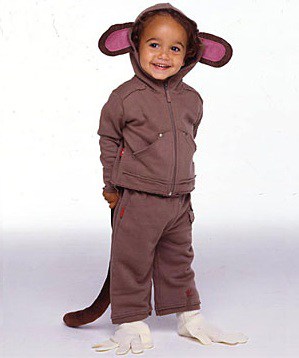 How cute is this little mouse with gloves to make perfect mouse feet? All You magazine's tagline is Enjoy Life for Less, so you know they're going to have some good ideas! Here are 6 great DIY Halloween costume ideas.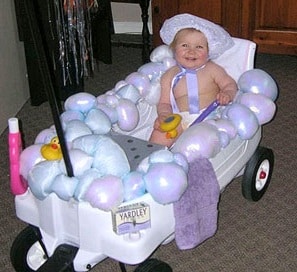 Parent's Magazine online is showcasing 21 Homemade Halloween Costumes (with real-life photos!). You'll also get directions for how to make all of them. The person who converted a wagon into a baby bubble bath Halloween costume is a genius!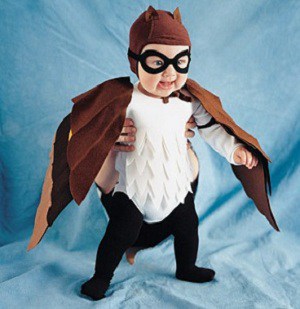 Martha Stewart has 11 ideas for Homemade Halloween Costumes for Babies. The DIY owl Halloween costume is fabulous, I love the lamb, and you must see the Baby Chicken costume!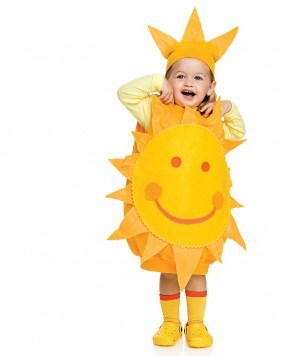 Parenting Magazine has a long list of 35 easy homemade Halloween costumes for kids.
Who doesn't love the Mr. Men and Little Miss books? Here's how to make a Mr. Bump Halloween costume. A smaller version would be hilarious on a baby!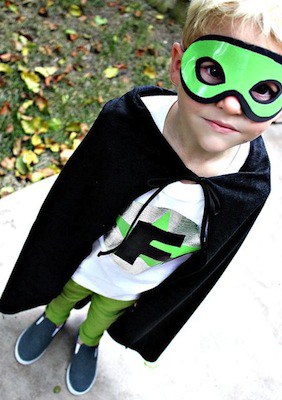 Does your kid want to be a superhero? A DIY Handmade Superhero Halloween costume turns your kid into his or her own superhero character!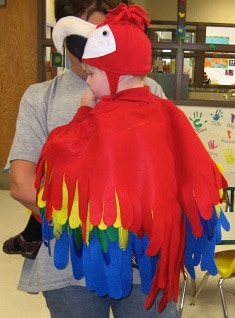 Mom Endeavors shows how she made an amazing homemade parrot Halloween costume for a little one. It accompanied a pirate perfectly, but it would be a showstopper on its own!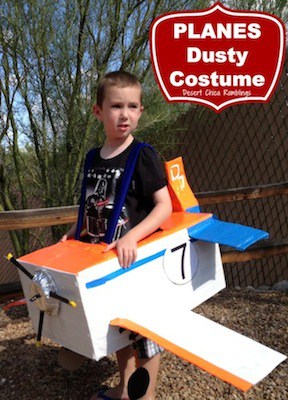 If your little one is wild about Disney Planes, take a look at both the DIY Dusty Crophopper costume and the DIY El Chupacabra costume!
Siblings in matching Halloween costumes are adorable, but each of these DIY Mario and Luigi Halloween costumes could exist on its own and be entirely recognizable!
Learn how to make a DIY WordGirl costume or a DIY Captain Huggyface Halloween costume!
This DIY Charlie Brown baby Halloween costume is absolutely adorable!
Looking for a no-mess DIY baby Halloween costume project? Here's a no-sew, no-glue easy lion Halloween costume that would easily work for a baby!
If you love dressing up your baby girl, this DIY Infant Flapper dress would be a fabulous look for a Halloween party.
Oh, my. How cute is this DIY baby chicken Halloween costume?
Finally, Babycenter's list of homemade Halloween costume supplies is a great starting place to get the craft juices flowing!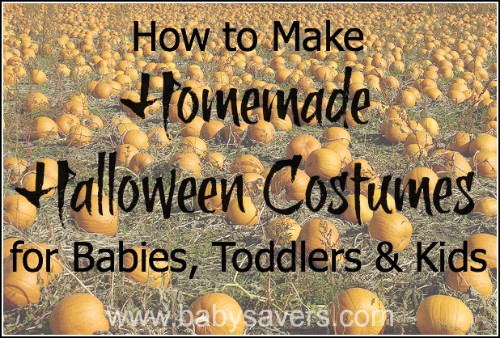 Have you made any DIY Baby Halloween costumes? What was your best creation?