Homemade halloween costumes don't have to be hard! Make this easy no sew DIY shark costume out of a grey sweat suit for babies, toddlers, kids or adults!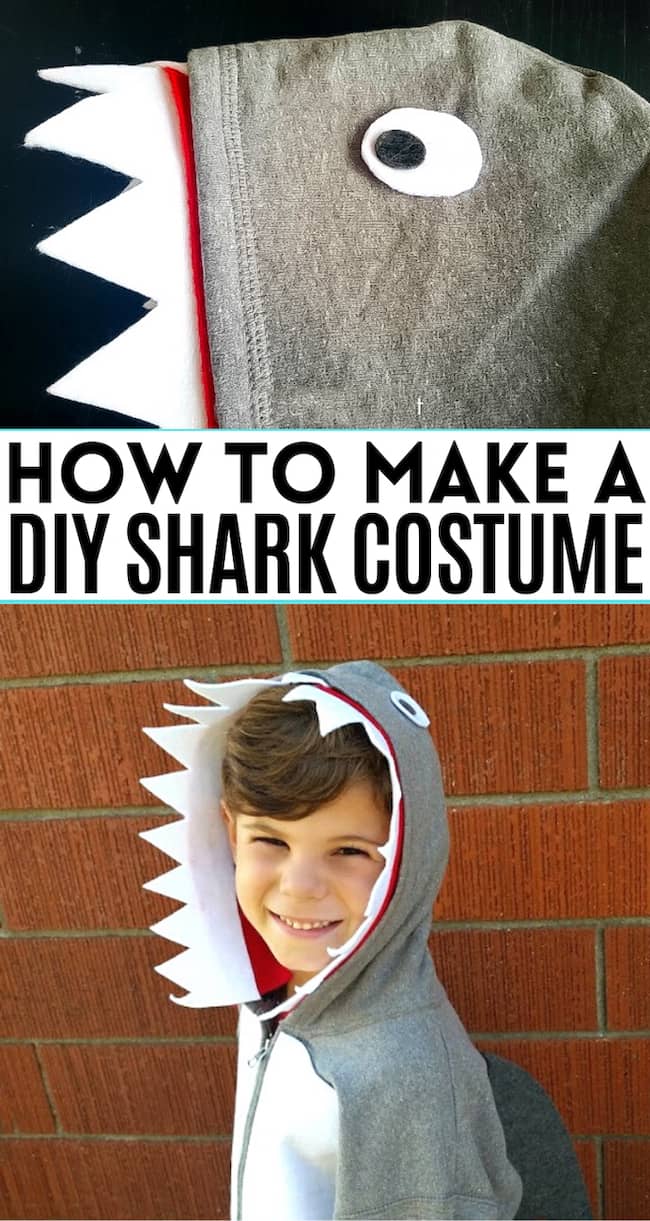 My little guy is all about sharks and marine life. He had a ocean-themed birthday party months before Halloween, and his interest has only continued to grow since then.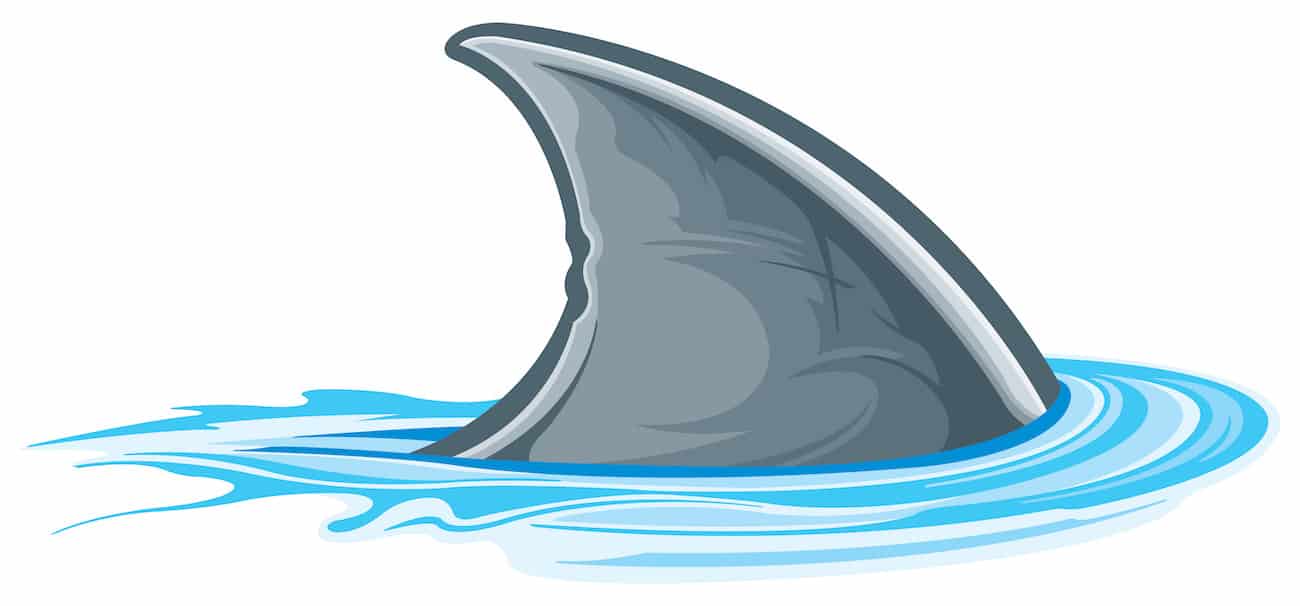 When my son told me what he wanted to be for Halloween, I thought I could make a fantastic homemade shark costume without too much trouble.
So I brainstormed and came up with a craft project to make a DIY Halloween costume for him!
This is a no sew costume. Here's why:
I can sew a little bit, and I appreciate the sturdiness and longevity those stiches offer.
But, to be honest, I prefer homemade projects where I don't have to haul out my sewing machine, find the right thread, wind a bobbin, thread the needle and do all the other finicky things the job requires.
The words "minimal sewing" or "no sew" are my love language.
That's why I love this no-sew idea for my little man. Even better, it doesn't even require a sewing pattern! It's just a super easy project that can be put together with a hoodie, felt and glue.
If you have a ocean and marine life lover in your household, follow these simple instructions to make your own DIY shark costume.
Why this project is so easy
The reason why this homemade project is so easy can be explained in one word: hoodie.
If you wanted to describe the DIY shark costume in two words the second word would be felt.
The hoodie makes an excellent foundation for all sorts of crafty cosplay. For example, I made a DIY Spider-Man costume starting with a red hooded sweatshirt and it's one of my favorite creations ever.
But why is the sweatshirt with a hood such a great starting point? It's because it's one piece of fabric that can cover the upper half of the body, including the head.
It's a great way to have a continuous design. Wearing matching sweat pants (aka a full sweat outfit, track suit, sweat suit) makes the effect even better! It also completes the look.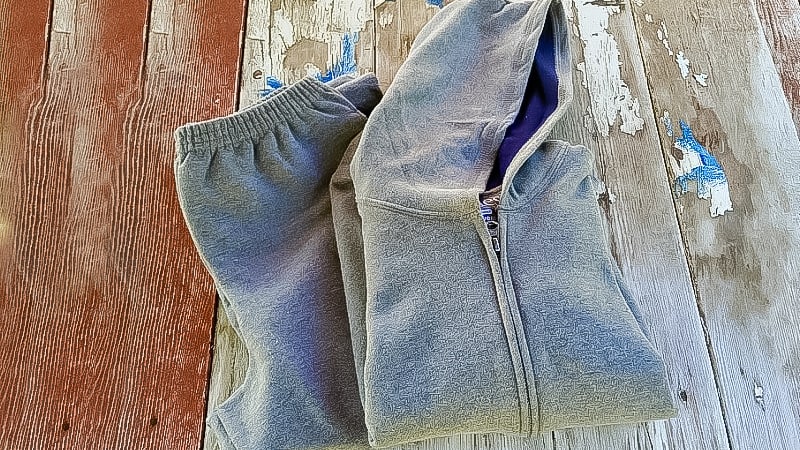 What size is this costume for?
That's another great thing about the hoodie Halloween costume – it can be adjusted smaller for a baby or a toddler, or the idea can be made big enough to work for an adult.
Keep in mind the measurements and material quantities are intended for an average-size elementary school kid.
So if you're making a baby shark costume you might need less felt. If you're making a grown-up version you'll probably need more.
Variations on this shark hoodie costume
The basis for this easy DIY shark costume is pieces of cut felt strategically attached to a grey sweatshirt. You can follow the same idea to make several other costumes. Use your imagination and the instructions below for inspiration and you won't even need a full tutorial!
Ideas for other hoodie costumes:
Dragon costume: Start with a green sweatshirt, attach red fins, white teeth and black eyes
Dinosaur hoodie quick costume: Follow the same plan as the dragon.
Homemade skunk: Make a bushy tail and attach it to a black shirt after applying a white fabric stripe starting at the hood.
Homemade bumblebee idea: attach black felt stripes to a yellow sweatshirt. Add antennae and a black eye mask for extra details.
I also love the suggestion of of adding a matching tulle tutu to make just about any Halloween costume more feminine!
How to make a DIY baby shark Halloween costume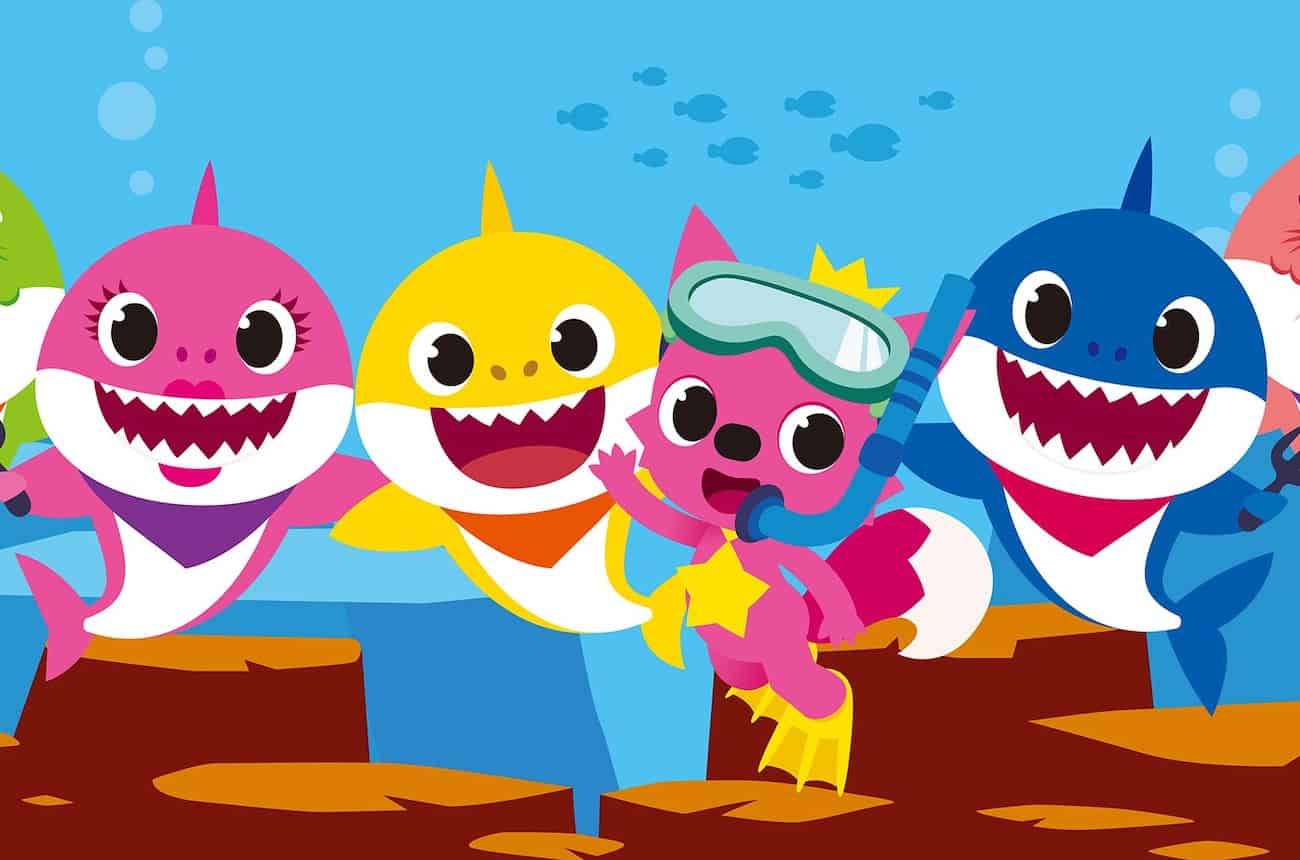 These instructions can also be modified to make the famous baby shark (doo doo doo doo doo doo). Trust me, it's super simple to do and it will end up as a fun and adorable costume!
Use the above picture as a guide, then read how to make your for your little girl or guy into a baby shark:
Use a blue hooded sweat suit.
Follow the instructions below but change the eyes. Cut out bigger and rounder white ovals. Then cut out rounder black ovals for the eyes. Position the black pupils so the eyes are looking inward and somewhat cross-eyed.
Cut out a red felt triangle and attach it at over the top of the white oval.
How to Make a No Sew Shark Costume
Materials: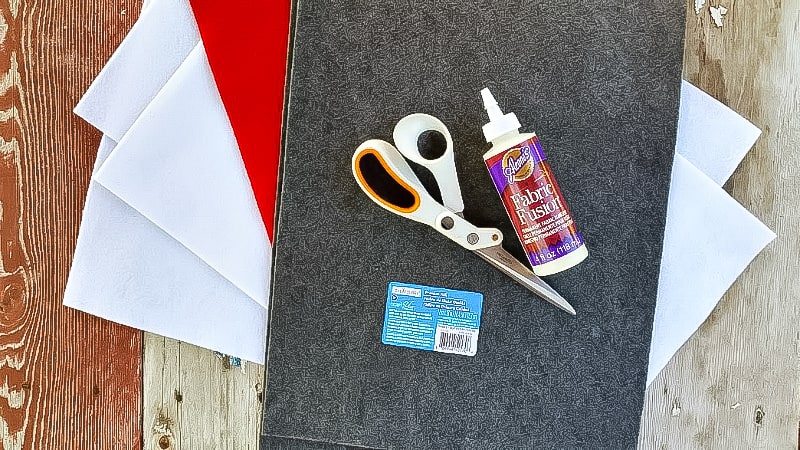 Grey hooded sweatshirt
Grey sweatpants or joggers
1 big piece of white felt (12″ x 18″ size)
1 large sheet of grey felt (12″x18)
2 standard sheets of white felt (9″ x 12″ size)
1 standard sheet of red felt (9″x12″ size)
1 piece of sturdy cardboard, about the size of a sheet of paper.
Sewing scissors
Fabric adhesive glue that works with cloth and felt (Aleen's Fabric Fusion liquid adhesive is great)
Optional: Hot glue gun (be sure to test this to make sure it binds the felt and fabric)
Use these links to buy all the supplies to make this craft project:
Amazon Essentials Fleece Zip-Up Hoodie Sweatshirt, Heather Grey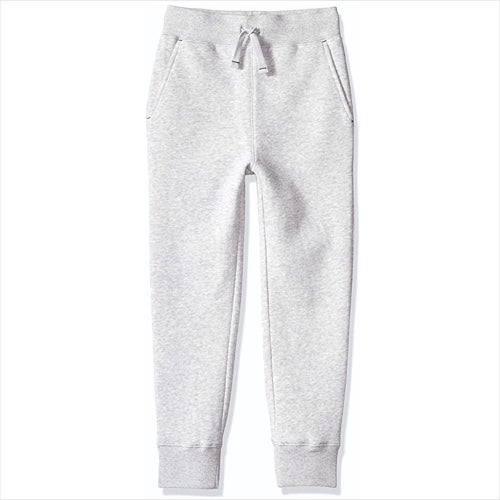 Amazon Essentials Fleece Jogger Sweatpants, Heather Grey

Aleenes Fabric Fusion Adhesive

SINGER 8-1/2-Inch ProSeries Heavy Duty Sewing Scissors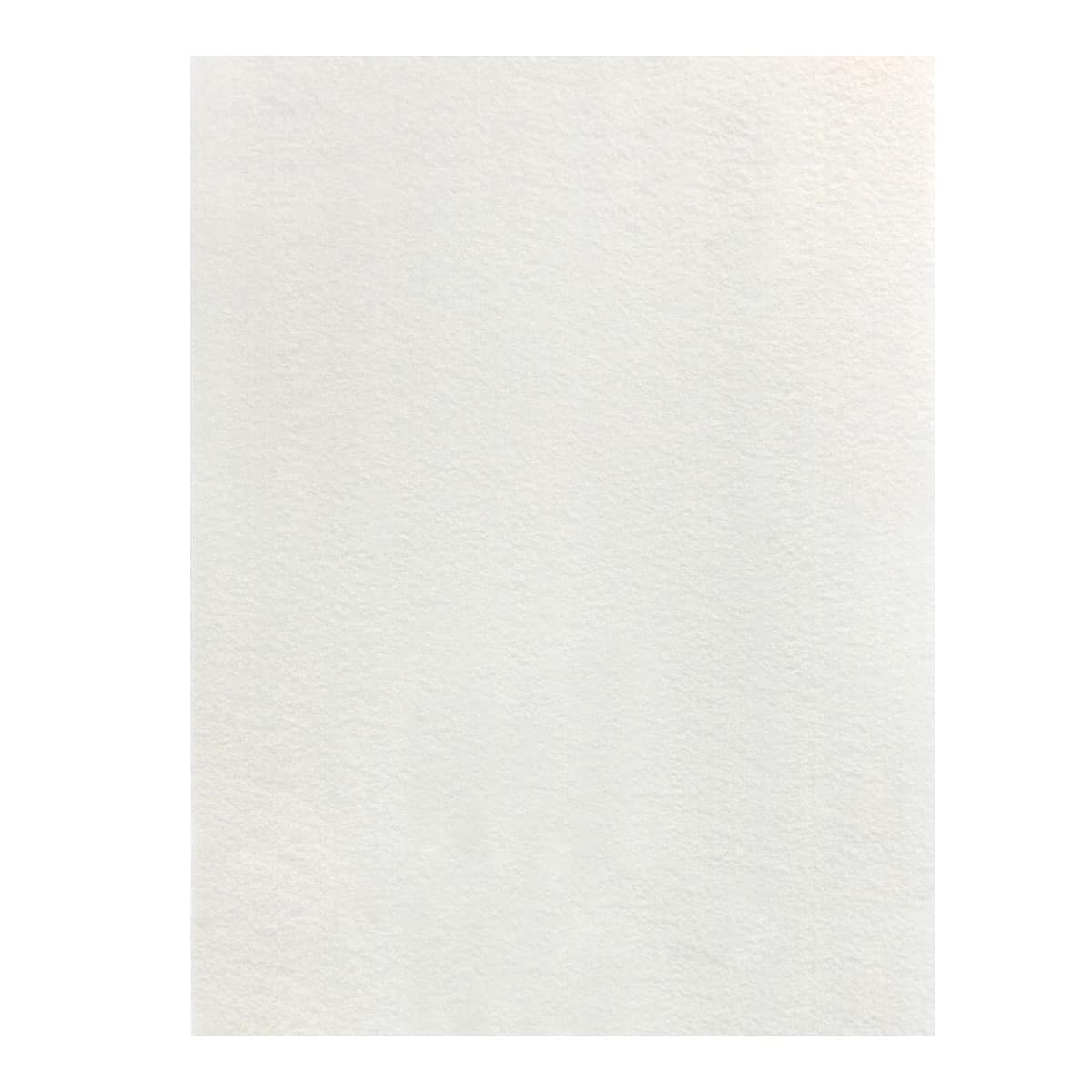 White Large Felt, 12×18 sheet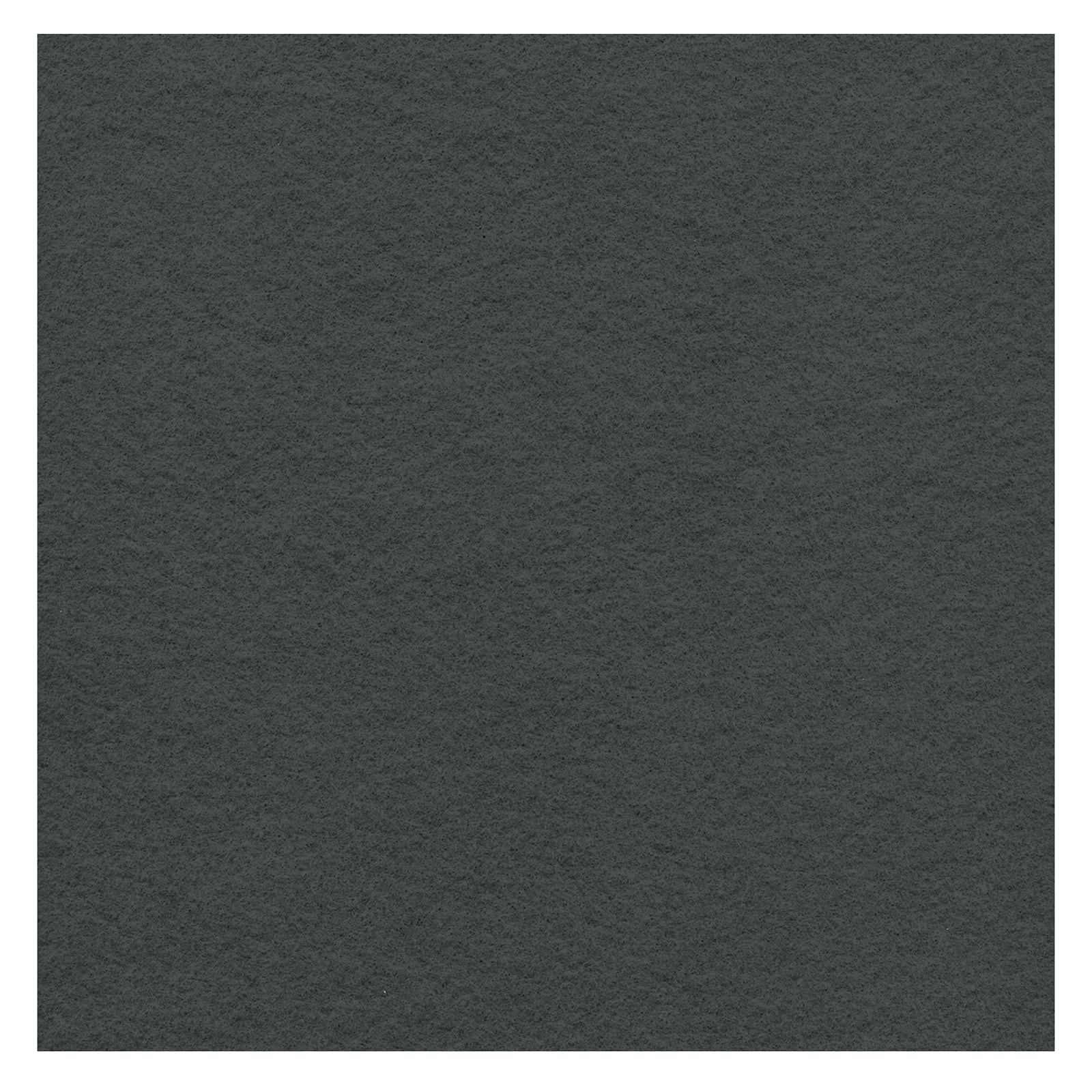 Grey felt, Large 12×18 sheet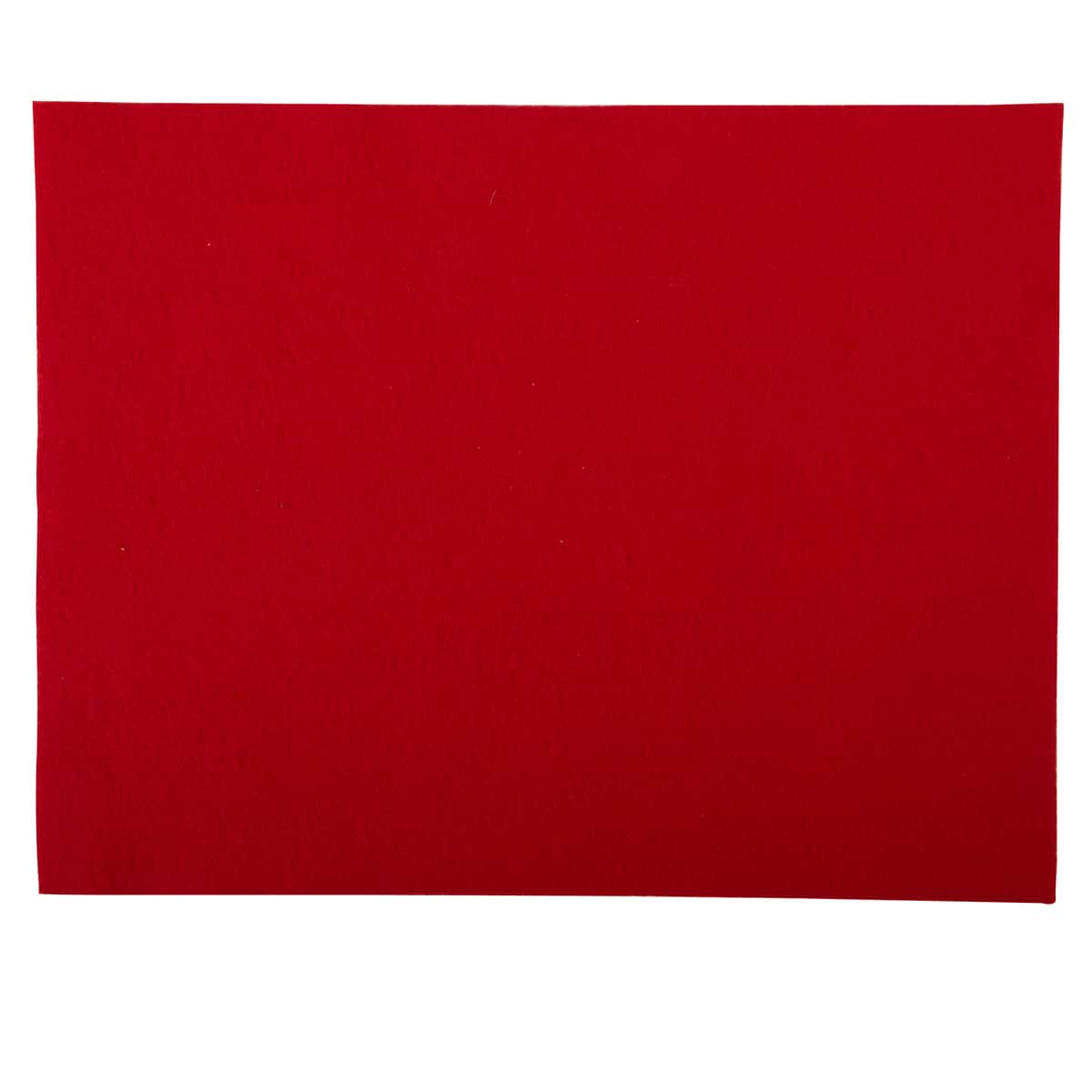 Red felt, 9×12 sheet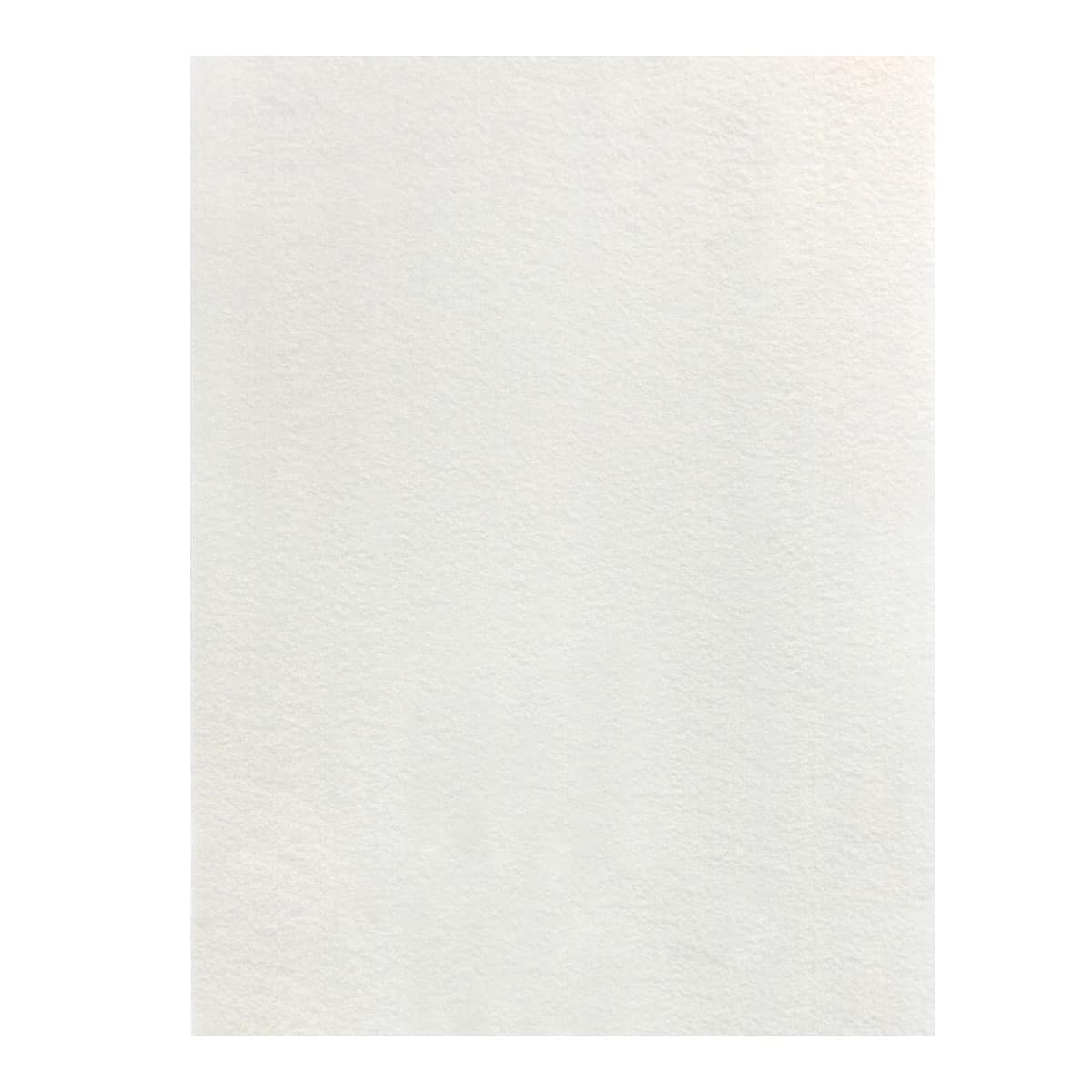 White Standard Felt, 9×12 sheet

Directions:
Step 1: Make the white chest for the shark
Cut the edges of the large white felt to make an oval shape. I just rounded off all the corners and left some of it straight.
If your sweatshirt has a zipper (like this one) you'll need to cut this piece of felt in half. Line the felt onto the center of the shirt, and cut it along the middle (lined up with the zipper).
Apply the fabric glue to the felt and press it on to the front of the shirt, smoothing it in one direction. Let it dry for 3-5 minutes, then go back and glue down any edges that aren't sealed.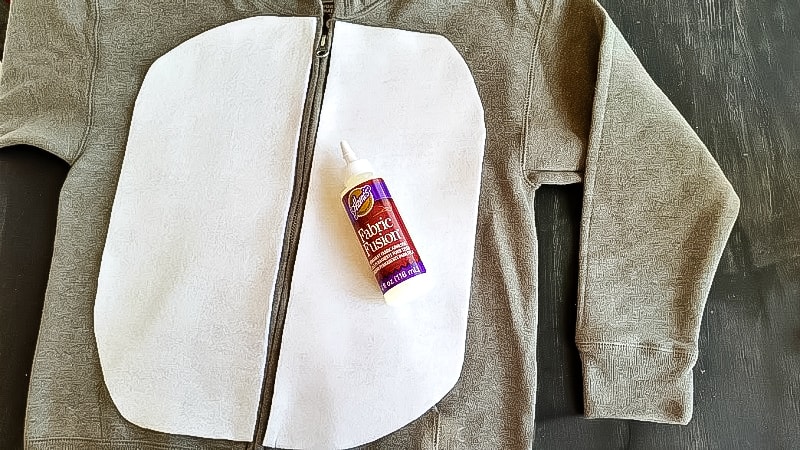 Step 2: Make the shark teeth
Make a serrated edge of teeth along the long side of the standard size sheet of white felted material. Do this by cutting triangles evenly out of the felt.
Leave 1-2 inches between the point of the cut-out triangle and the edge of the felt. This will give you enough excess material to attach to the inside of the hood. Repeat with the second piece of felt.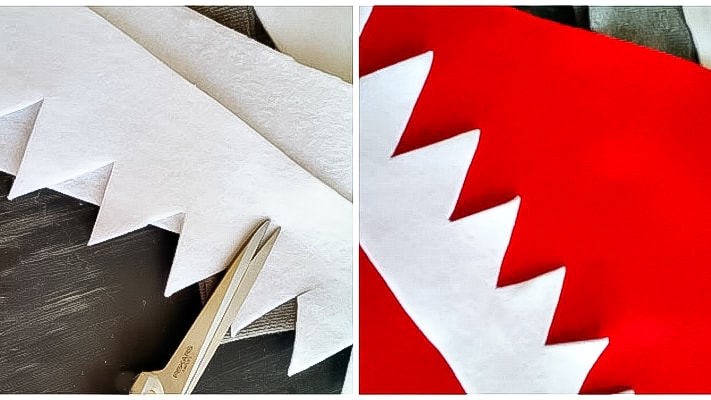 Step 3: Make the mouth
Cut two 1.5″ thick strips of red felt from the long side of the sheet.
Glue the red strips of felt onto the white teeth, leaving a bit of room above the cut out points.
Wait 3-5 minutes for the pieces of felt to dry, then glue the teeth to one side of the inside edge of the hood. Repeat on the other side of the hood.
Step 3: Add eyes
Cut two white ovals out of felt, about 1-2 inches wide and 2-3 inches tall, then cut two smaller black circles out of felt. Glue the white ovals to the top sides of the hood, then adhere the circles to the top of the ovals.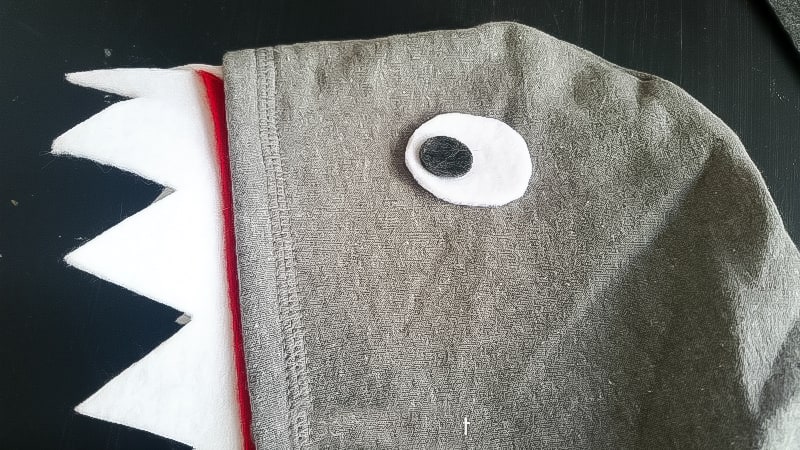 Step 4: Make the shark fin
Draw a fin shape on a piece of cardboard and cut it out. You can freehand your drawing or use the template at the end of this article. (Use the template with your Cricut, if you have one.)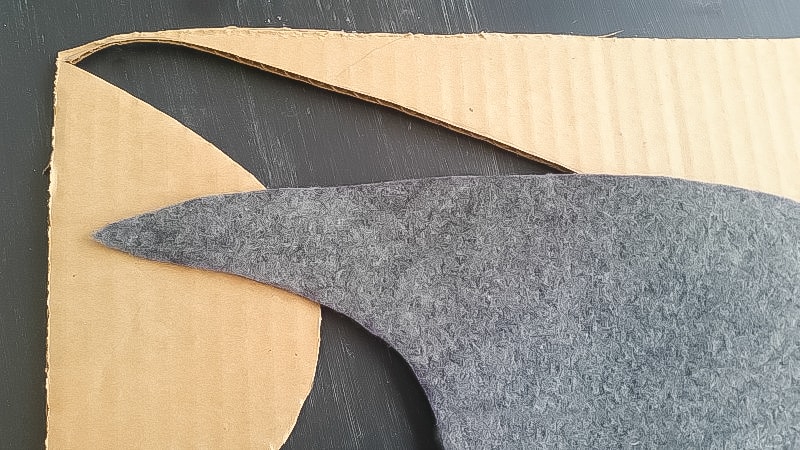 Use the fin you cut out as your pattern to cut two fin-shaped pieces of grey felt. Add about a half inch of extra material that lines up with the straight, flat side.
Glue the felt to each side of the cardboard fin and leave the extra fabric hanging over the straight edge. Let it dry completely.
Use the extra fabric to glue the fin to the center of the back of the shirt. Let the fin and shirt dry completely, and then make sure all edges are pressed down.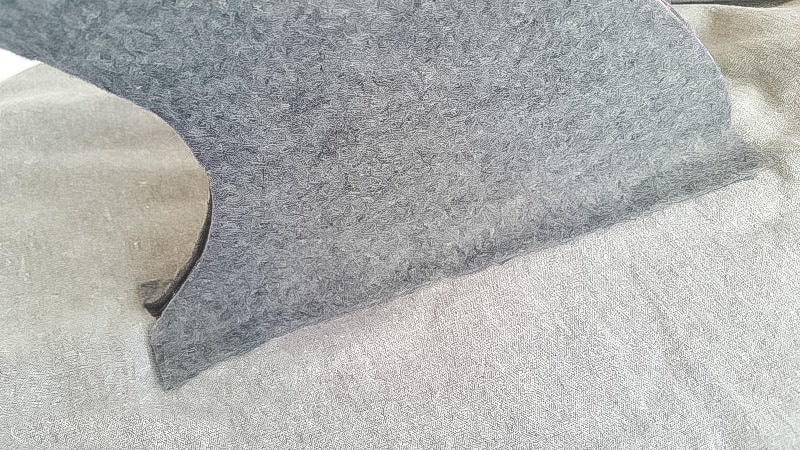 Shark fin template
If you're not up for drawing your own shark fin, I made a template for you to use. It's not fancy, but it gets the job done!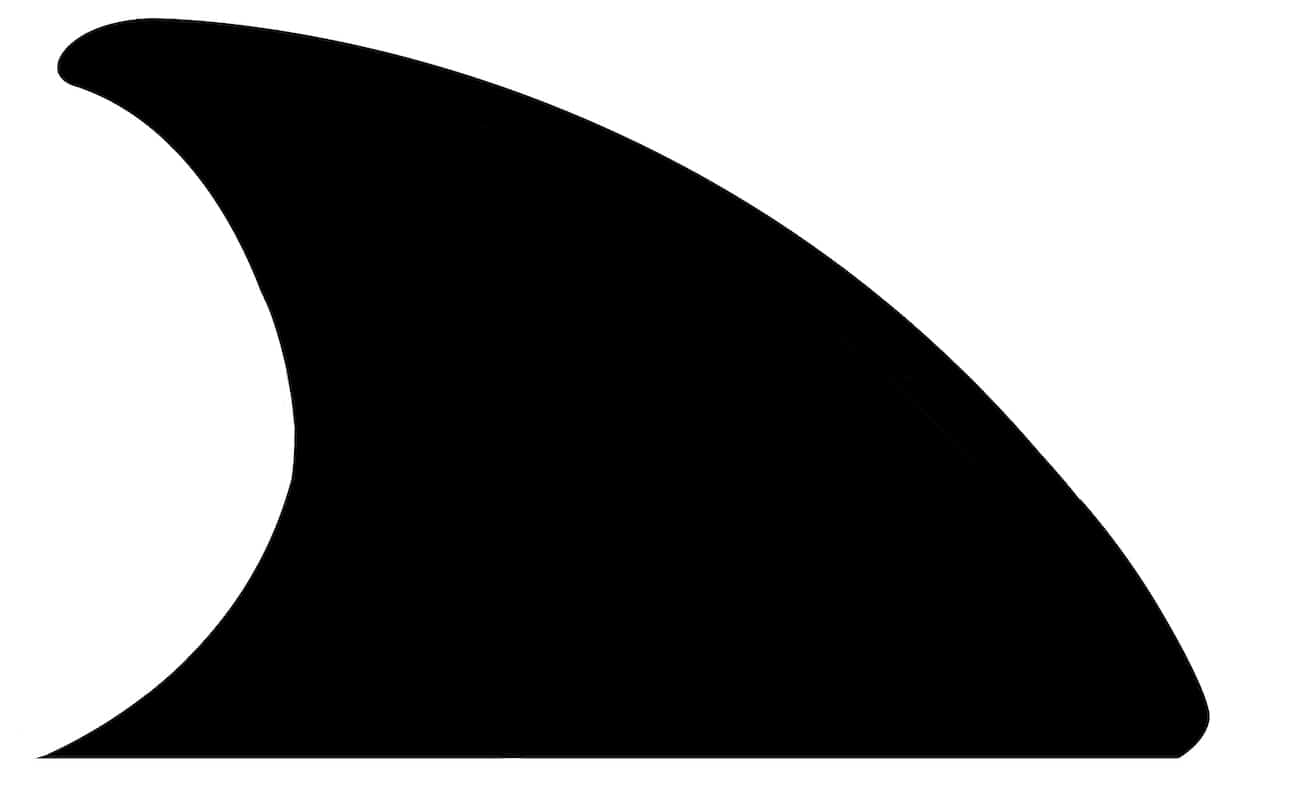 You can download the printable sharkfin template here.
That's it! Your own kids will be the cutest sea life at the party in this outfit!
We have so much more October goodness for you to dive into! Here are some of our favorite posts: