I love that there's an app for everything, and I especially love that there are lots of free pregnancy apps designed to make live a little less stressful for expecting moms!
Like most free apps (check out the best ovulation apps for fertility and period tracking ), it takes a little bit of work to sort out the really good free apps from the junky, spammy and buggy ones. That's what I'm here for!
I spent sometime researching the best free pregnancy apps so you don't have to.
The Best Free Pregnancy Apps
1. Babycenter: My Pregnancy Today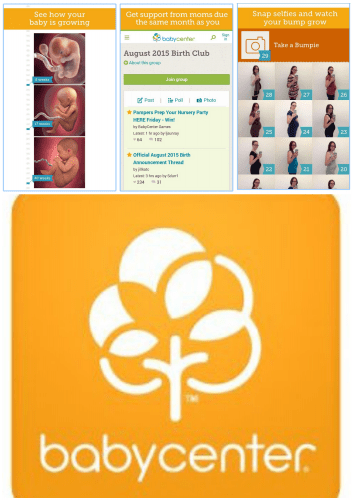 It's no surprise that the Babycenter has one of the best free pregnancy apps!
Get a comprehensive daily pregnancy app from BabyCenter, one of the most trusted pregnancy and parenting resources worldwide.

Enter your baby's due date and My Pregnancy Today turns your phone into an expert guide for your exact day of pregnancy with quality content approved by the BabyCenter Medical Advisory Board.

Feel more prepared for your baby's birth, and get the answers you need, whenever you need them. For additional support during your pregnancy, connect with other women sharing your approximate due date.

Manage your weight gain with the Nutrition Guide. Read healthy tips to help you eat well. Stay organized with the Pregnancy Checklist, and never forget an appointment or important milestone.
Download BabyCenter: My Pregnancy Today for Android Download BabyCenter: My Pregnancy Today for Apple iOS
2. WebMD Pregnancy (iPhone only)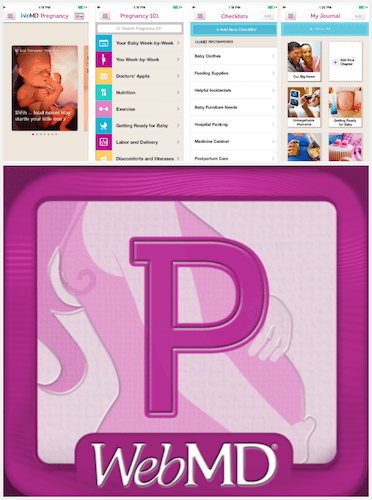 WebMD Pregnancy is a FREE pregnancy app from WebMD that delivers trusted health information to expectant moms as well as fun features and tools.

Whenever. Wherever. Online or offline.

Whether you're trying to conceive or preparing for your special day, WebMD can help. Check out hundreds of doctor-approved multimedia information and advice tailored to each week of pregnancy.
Download WebMD Pregnancy for Apple iOS
3. Baby Bump Pro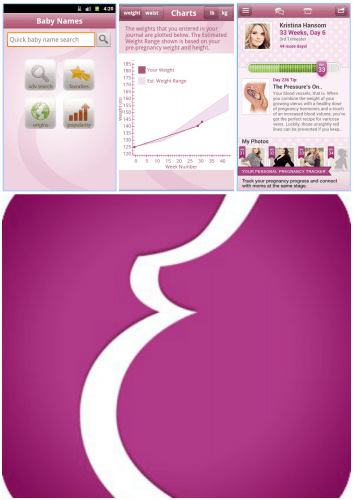 Don't let the "pro" fool you. Baby Bump Pro offers free pregnancy apps for both iOS and Android phones!
Baby Bump Pro is a comprehensive pregnancy app that keeps soon-to-be parents informed about their pregnancy progress and enables tracking and sharing the experience with family and friends.
Check out the pregnancy forums, pregnancy countdown, daily and weekly information and images, journaling and weight tracking, a photo journal, slideshow and more. 
Download Baby Bump Pro for Android Download Baby Bump Pro for Apple iOS
4. I'm Expecting
I'm Expecting is a free pregnancy app offered by MedHelp, one of the largest international health communities!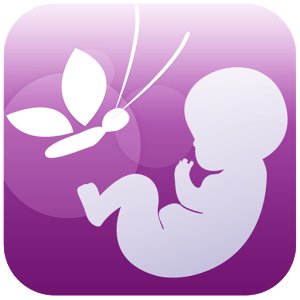 Keep track of everything that's happening to you and your baby with I'm Expecting!
Get weekly updates of your baby's growth, track your symptoms and compare them to other moms to see how common they are, share info with your doctor, add doctor appointments, get answers to your questions and more!
Created by the world's largest online health community, I'm Expecting is the most comprehensive pregnancy companion around!
Download I'm Expecting for Android Download I'm Expecting for Apple iOS
5. Full Term Contraction Timer & Kick Counter(iOS only)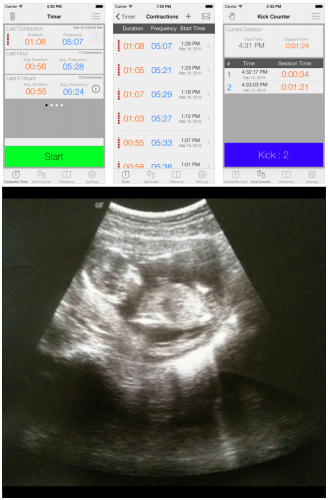 I love the idea of this app!
This application is the most convenient way to keep track of your labor contractions.

I created this application for use during my own wife's labor and have paid special attention to keeping the interface as clean and clutter free as possible.

You have to tap a single button to track the start and end of each contraction. 
Download Full Term for Apple iOS
Do you use any free pregnancy apps to help make pregnancy a little easier? What apps do you recommend?