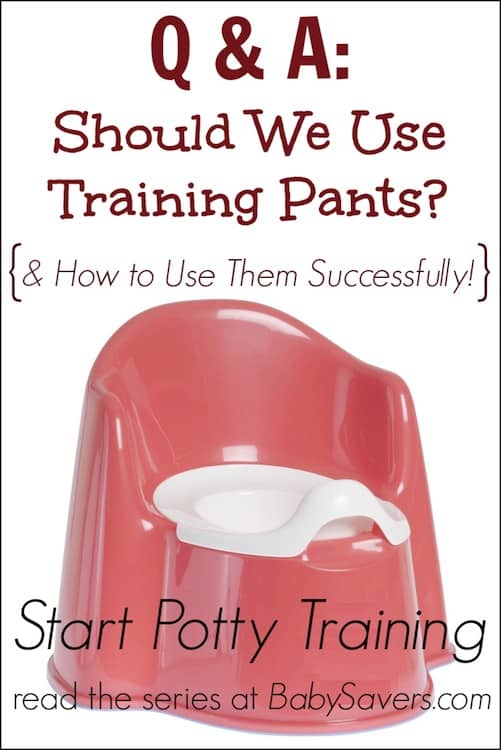 When you're thinking you might be ready to start potty training, almost everyone asks What is the best potty training seat? but you might not think about potty training pants right away.
Share this article by pinning it on Pinterest!

Or if you are thinking about potty training pants, you're probably thinking of disposables, like Huggies Pull-Ups or Pampers Easy Ups. Stop. Those are not the kind of potty training pants you need. (Read: Don't Use Disposable Potty Training Pants.)
When I posted the article sharing all my feelings about Pull-Ups and other potty training pants, I promised to answer this question:
What sort of potty training pants should we use?
I've potty trained two little ones, and I even successfully started potty training at 18 months with my daughter. Both times I committed to staying at home as much as possible to fully focus on using the potty. Those days at home were spent with the child being potty trained not wearing any pants. It was just the easiest way to reduce the number of barriers between the toddler and the potty.
But there were times when we were in the thick of potty training and we really had to leave the house. It will likely happen to you, too. If it does happen, you will really, really want to put a diaper on your child and get out of the house. Don't do it. Don't let your child believe that you expect them to have an accident. Instead, do your best to protect their clothes just in case it happens. This is where washable potty training pants come into play.
The key quality of washable potty training pants that makes them so much better than pull-ups or other disposable training pants is that your child will feel wet if she goes in her pants. Of course you'll want to change her into dry undergarments and clothes as soon as possible, but your child will not be comfortable if you're in a car and you need to wait to get to your destination to get her changed. That discomfort may make help her try a bit harder to hold it next time she has to go potty.
How To Use Potty Training Pants
You have a few options for using washable potty training pants.
Waterproof and Absorbent Training Pants: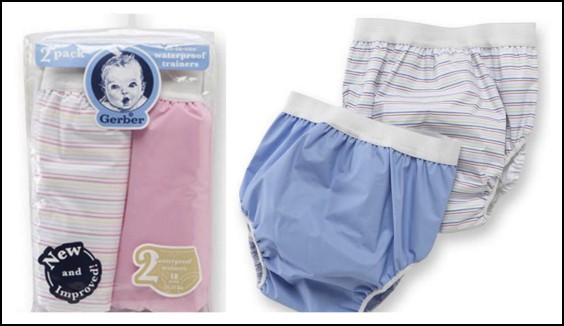 These potty training pants are something like a pair of padded, absorbent underwear covered by vinyl. They're great for holding and containing the urine if your little one goes a lot.
I used Gerber All in One Waterproof Training Pants and they worked wonderfully for the short time I needed them. They're becoming increasingly hard to find, but you can check these resources to see if they're in stock:
Chances are slim that you'll find them, but there are alternatives with great reviews! Here are a few other brands and styles of waterproof and absorbent training pants:
An alternative brand that has great reviews are the Potty Scotty potty training pants and Potty Patty potty training pants.
Waterproof Potty Training Pants (underwear covers):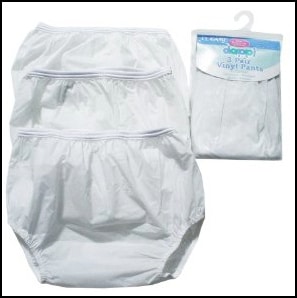 Waterproof potty training pants work similarly to the waterproof training pants except that they're merely a vinyl-like PEVA material made like underwear with an elastic waist and leg holes. These are intended to wear over regular underwear.
If these waterproof pants are worn over absorbent non-waterproof training pants (see below) they work similarly to the all in one potty training pants described above.
Here are a few popular brands of this type of potty training pants:
Cloth Potty Training Pants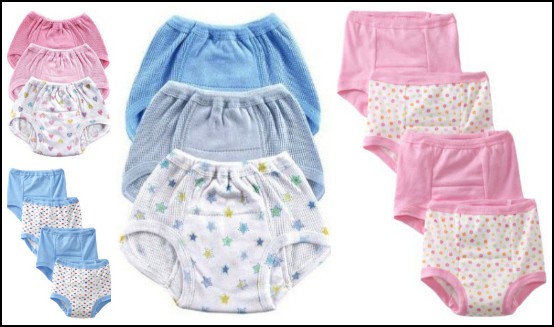 The last type of potty training pants are cloth potty training pants. These are constructed like child-size underwear with layers of cotton or polyester padding to absorb urine if your little one has an accident.
You can pair these with the above waterproof potty training pants for extra protection if the absorbent layers are put to the test!
There are several options for cloth potty training pants:
I know this article is filled with bossy advice and orders, but I still stand by my number one rule of parenting: Do what works best for you and your family. That may differ from what I've read and what I've experienced, and I'm happy to discuss other options and tips.
Readers: Do you have any tips or advice on potty training pants?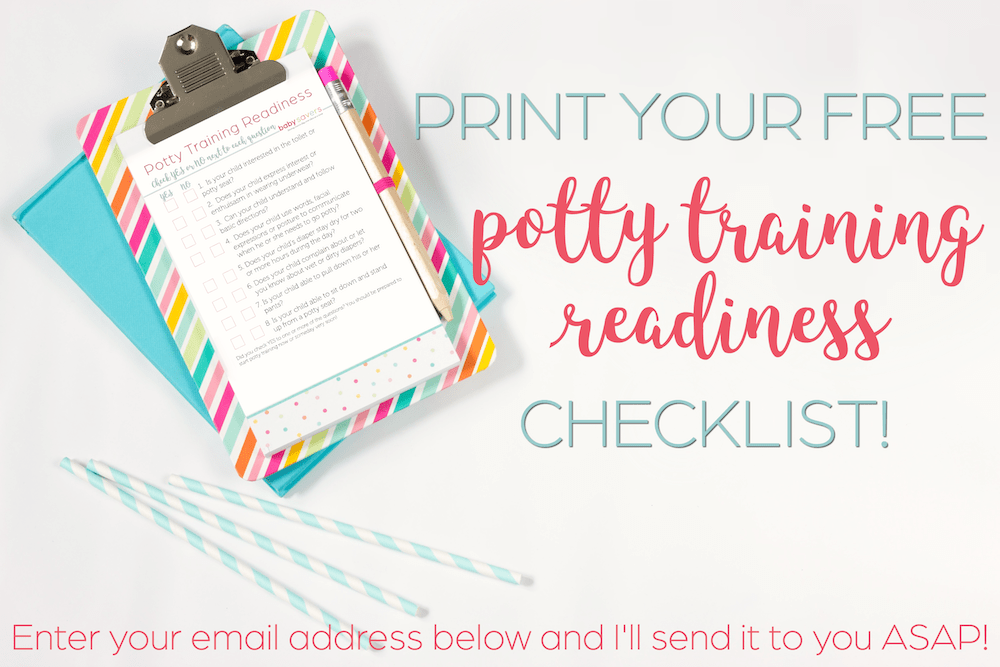 Read more from the Start Potty Training series: