Note: This can be a hard product to find right now! You can always use my moisturizing DIY hand sanitizer recipe to help you stay clean and healthy!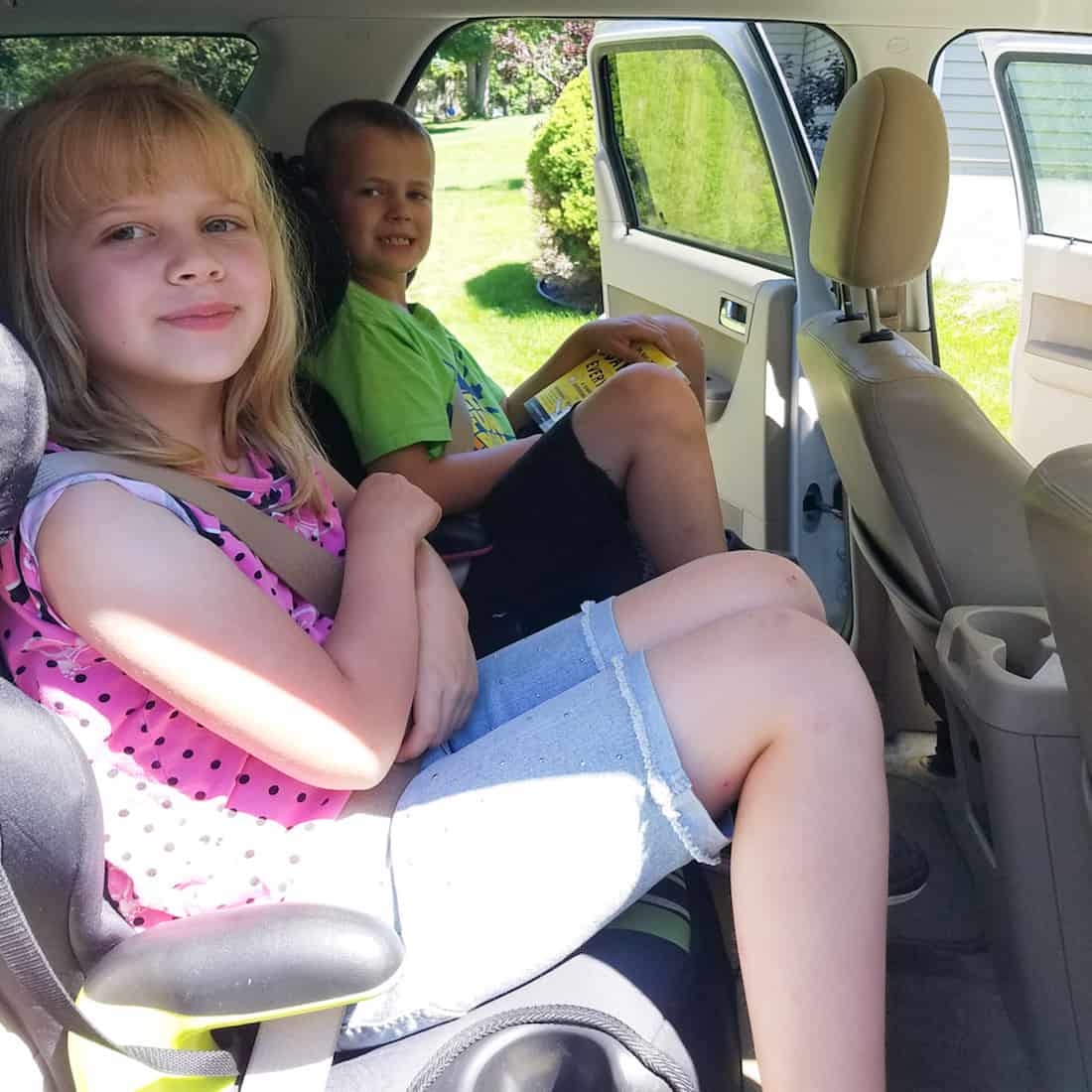 I think road trips are an essential family experience, especially for younger kids. There's a magical time when kids are so excited to get in the car to go anywhere, and a road trip is the best kind of car outing they can have!
In fact, Gabe and Garrett videos are inspiring people like me to have a last summer hoorah, and I'm having one with my family! In just a few weeks we'll be hitting the road to spend several days at a gorgeous cabin on a lake.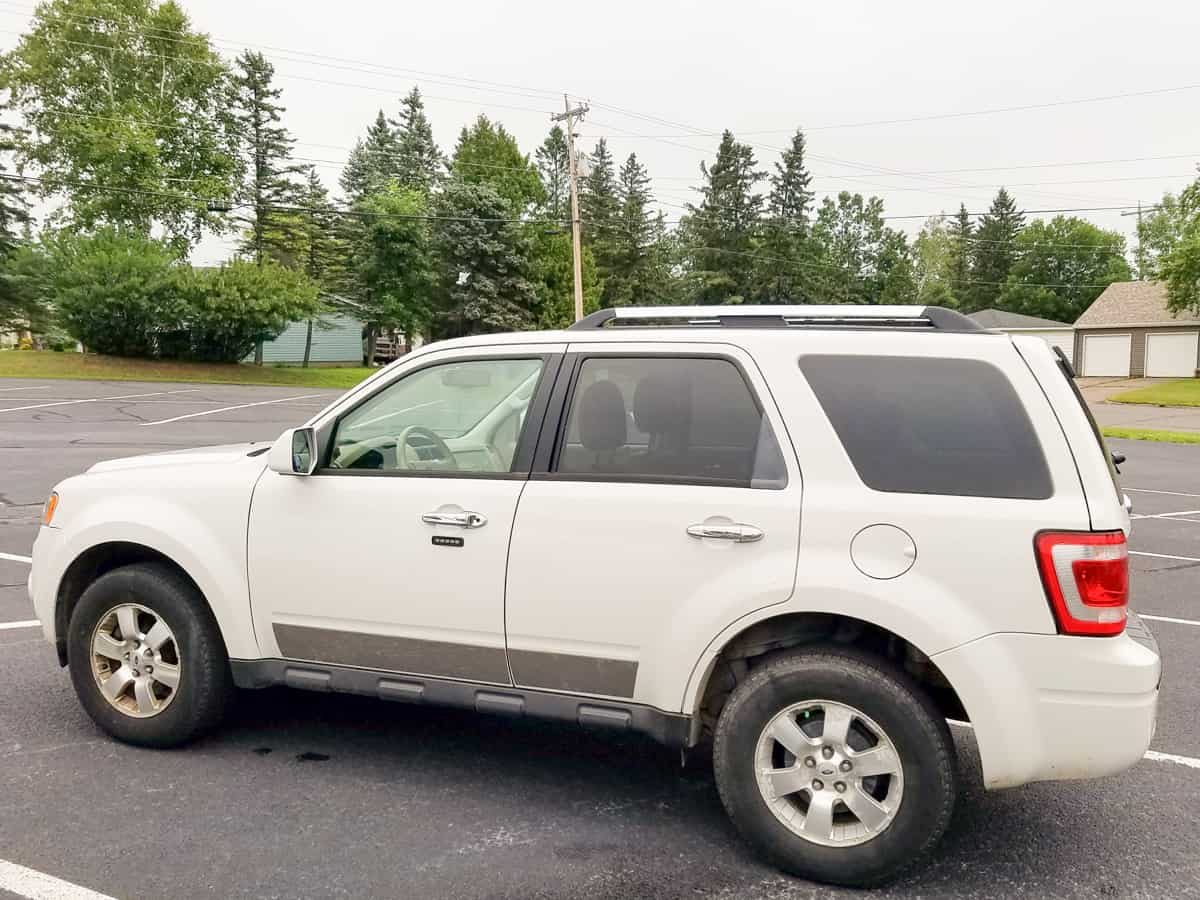 I fully admit, I'm not the RV-ing kind of road tripper, so you're not going to get details on how to handle a really rugged or "off the grid" experience. I also consider a road trip anything that takes more than a few hours of drive time to get from home to our final destination.
We'll be able to fish from the dock, take boat rides around the lake, swim, play games and just relax before the weather cools down and the kids head back to school. I'm so excited for all of it, I can't stop making lists and getting ready!
The cabin we're staying at is over three hours away from our home, so preparing for the car ride is a significant part of prepping for the whole getaway!
My family has taken longer road trips from Minnesota to Pennsylvania. Medium-sized road trips from Northern Minnesota to Kansas City, and a ton of road trips between Minneapolis (where we used to live) and Duluth, Minnesota (my hometown and where we currently live).
I'm full of experiences of keeping babies happy, keeping toddlers entertained, keeping kids occupied and keeping husbands awake during long drives. I have to say, plenty of them involve food.
Do you agree that food is a key part of the best kind of road trips? I totally do! Car snacks and meals break up the time, give little kids something to do and go a long way in keeping fussiness to a minimum. A well-timed sweet snack will bump up energy levels, and a nice meal makes sleepy eyes even sleepier.
The only problem with food in the car is the potential for mess. I swear, when my own kids were younger they could make a huge mess out of a saltine! Now that they're older, crackers aren't so bad, but some of the best snacks will leave everyone in the car with sticky fingers.
There's nothing worse for the driver on a road trip to have to interrupt the driving groove to stop for a bathroom break. Especially when passengers just need a sink! Luckily, there's a way to keep your driving rhythm and get everyone cleaned up.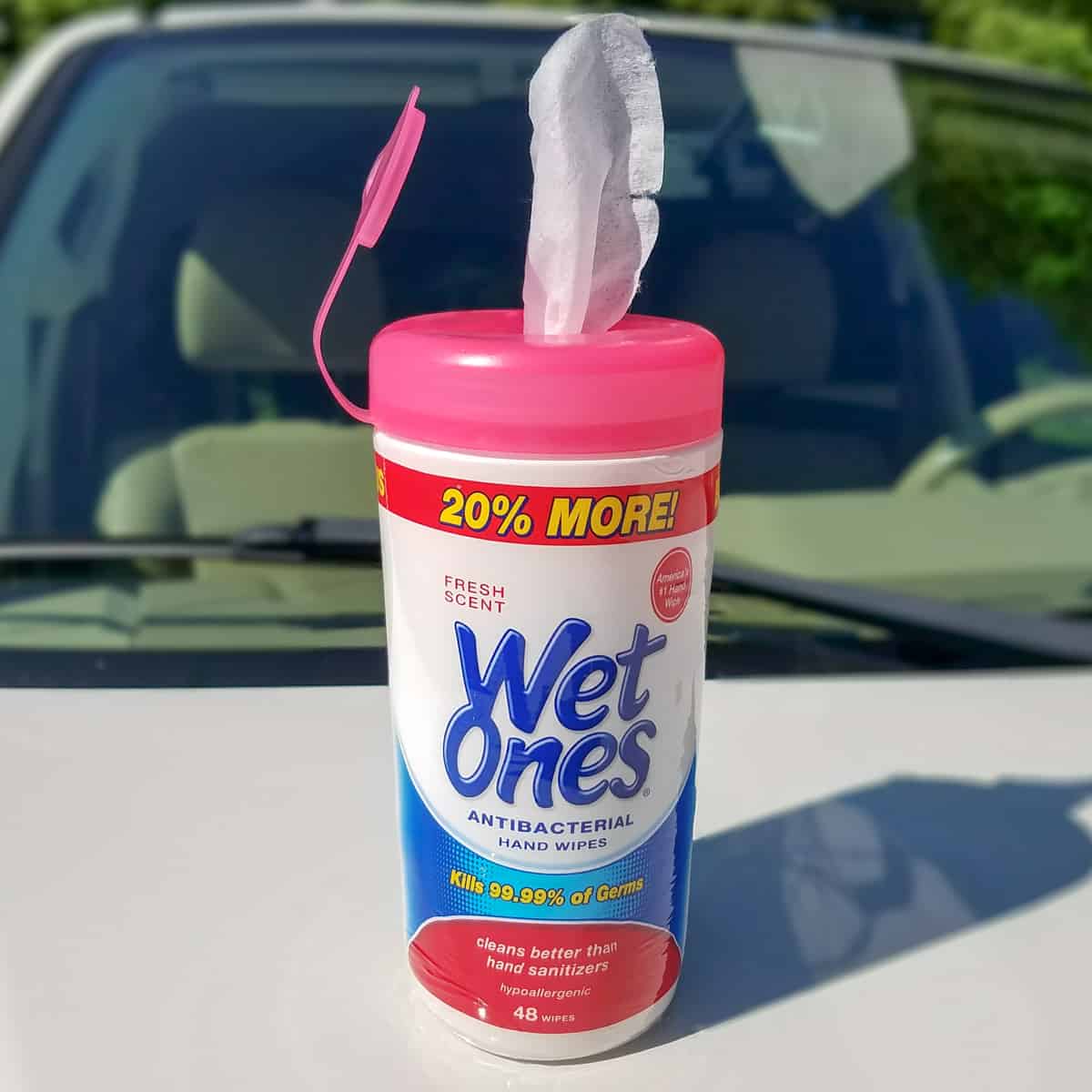 Wet Ones® Hand Wipes have been a fixture in our lives since we started using them with our fresh orange juice popsicles last summer. They aren't like other wipes you're probably used to. Those kind of wipes are just a temporary fix for stickiness.
Wet Ones are like a little washing station in wipe form. I swear, a single wipe is enough to make the messiest hands clean again without going near a sink! That's because of the 2-in-1 way to wipe out dirt and messes when water isn't readily available.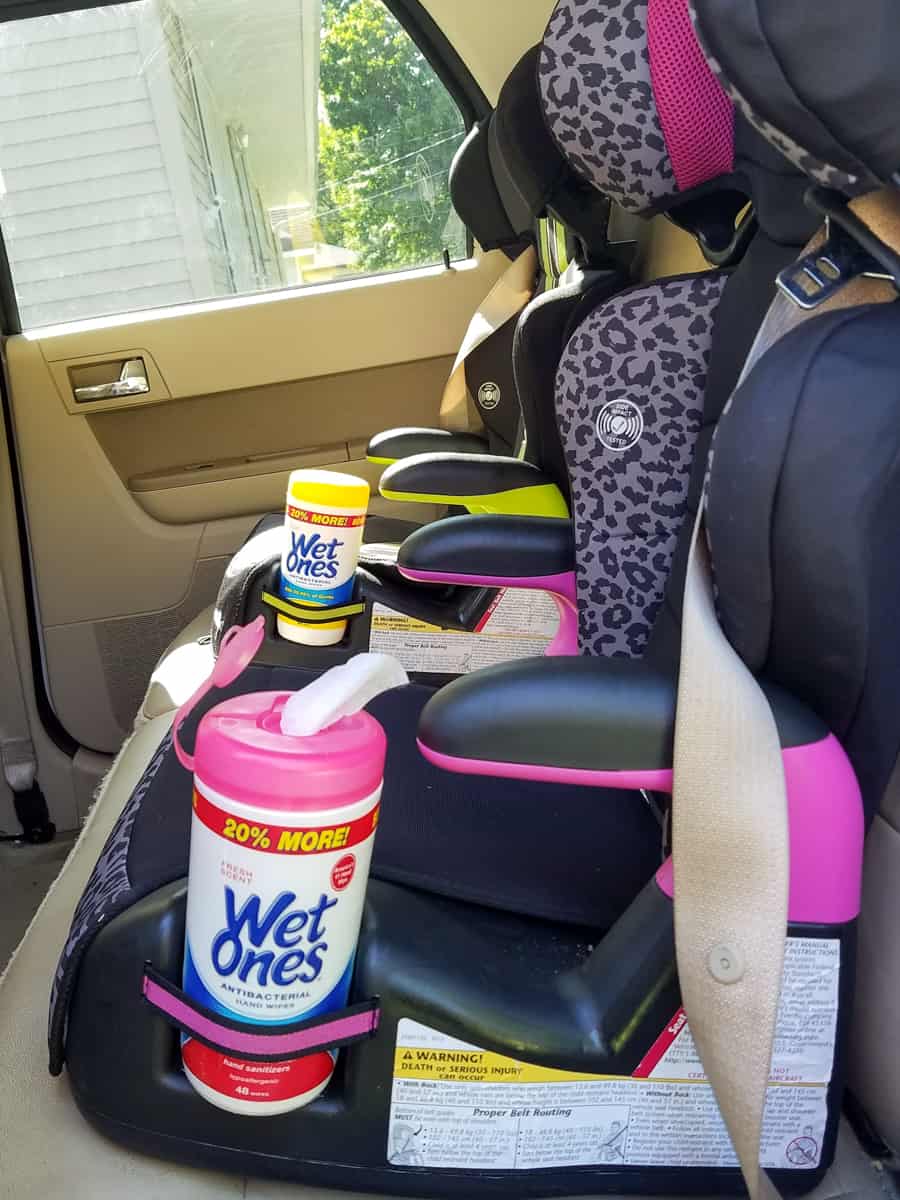 Imagine having a few canisters of Wet Ones in your car for long road trips (or short car rides). Think of how great it would be to not have to stop and wash up right after everyone has a sticky or messy snack!
In addition to controlling both expected and unexpected messes, Wet Ones® kill 99.99% of germs. With their cleaning power and antibacterial properties, these wipes work better and do much more than liquid hand sanitizers!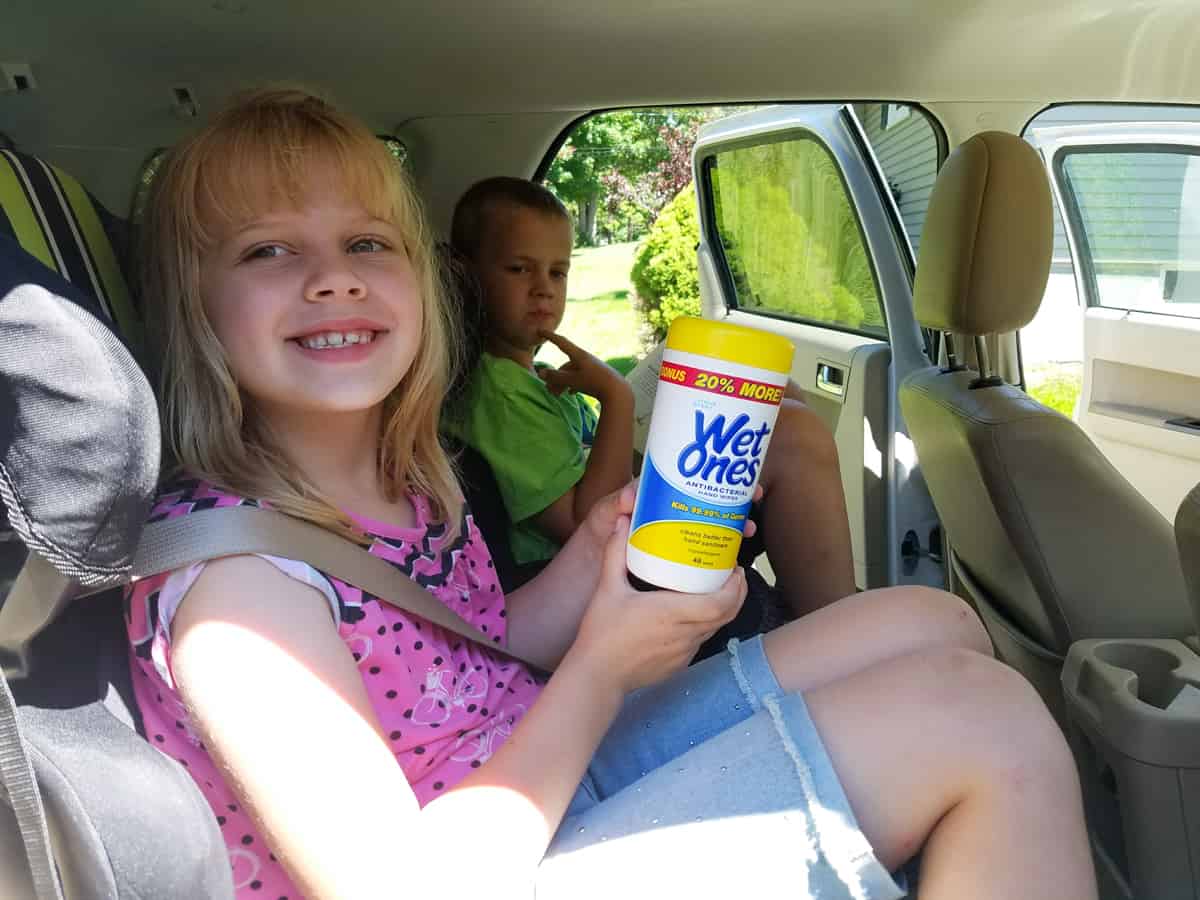 I found my Wet Ones® Hand Wipes at my local Walmart store. You can buy them and receive a rebate when making your purchase and using Ibotta to get your rebate after purchase.
Ibotta Wet Ones® offer:
Buy 2 Wet Ones® Hand Wipes, Earn $1.00. Users earn an extra $0.25 when they redeem 2 or more times at Walmart.
Here's how the Ibotta Wet Ones® offer works:
Download the Ibotta app if you don't already have it.
Buy 2 Wet Ones® Hand Wipes at Walmart.
Snap a picture of your receipt and submit it using the Ibotta app.
Receive the rebate(s) listed below.
If you're new to Ibotta, don't worry! The app walks you through exactly how to use it to get your rebates. As long as you purchase the right products and have your receipt, you'll find Ibotta incredibly easy to use.