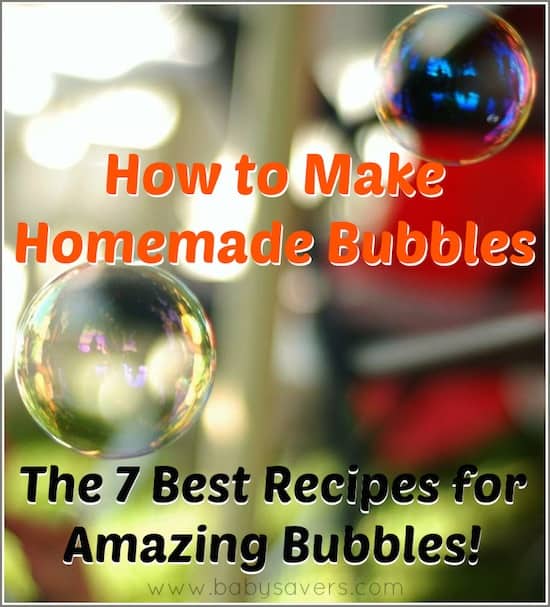 Babies and kids love bubbles, and I love sharing how to make bubbles!
There are so many instructions for how to make homemade bubbles out there. Some are super-easy with ingredients I'm almost positive you already have at home. The easiest recipe for bubbles is made from just soap and water! Other recipes have ingredients you'll likely have to go buy.
If you decide to make one of the recipes for bubbles that requires glycerin, you'll likely need this information:
Where Can I buy glycerin?
Glycerin can be found in the cake decorating area of most craft stores. If you're near a Michael's, you can find it with the rest of the Wilton cake and candy-making supplies. If you're going to make more than one batch of bubbles, I recommend buying a larger quantity. Here are a few options from Amazon:

Wilton glycerin :: 2 ounces for $4.33 ($2.16 per ounce). This amounts to 4 tablespoons of glycerin.
Now Solutions 100% pure vegetable glycerine: 16 oz for as low as $5.25 ($0.32 per ounce). This is a far better price but you might not want that much glycerin!
Ready to get started making homemade bubbles? Check out one of my most popular articles, how to make bubbles!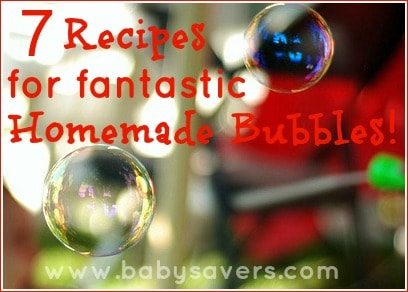 On to the next project: Here's how to make homemade play dough with natural food dyes!