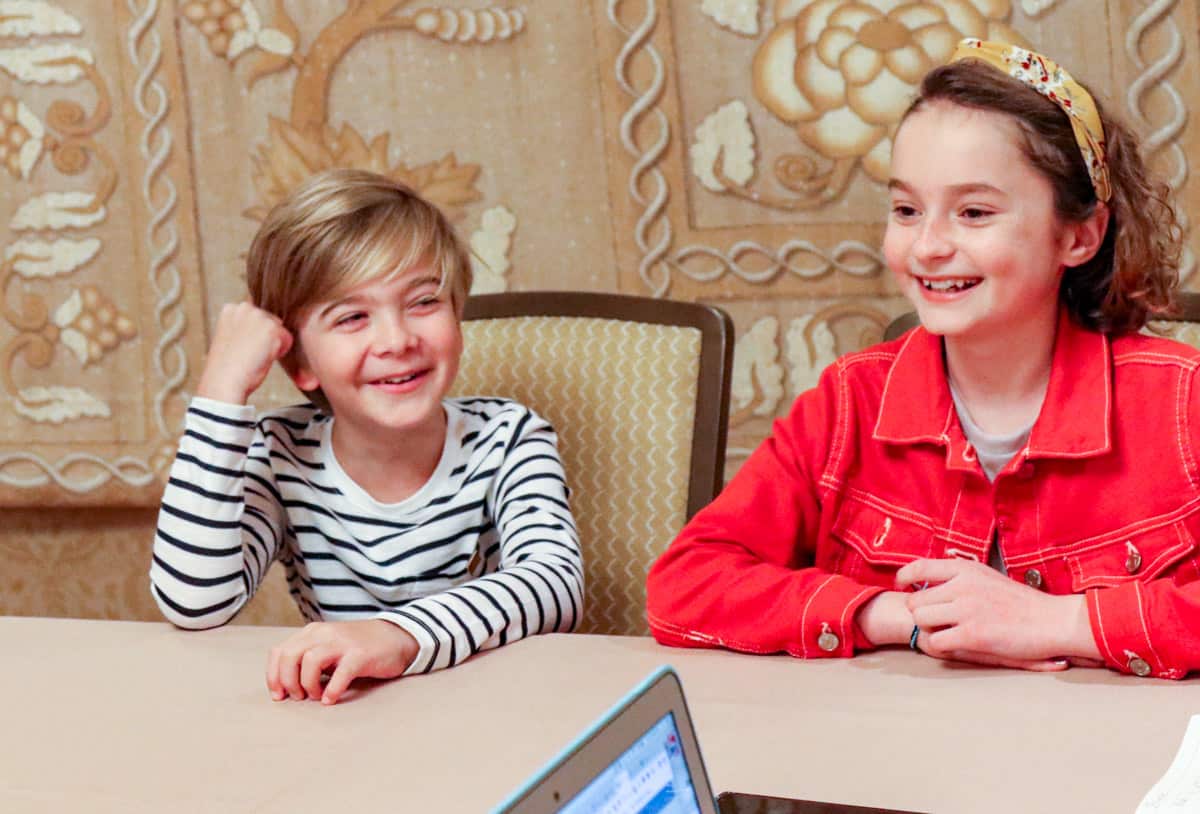 Pixie Davies and Joel Dawson play Anabel Banks and Georgie Banks in Mary Poppins Returns. Michael Banks is their father, and they're two of the three new and lucky recipients of Mary Poppins' nannying and care in Mary Poppins Returns!
Related posts: 
I don't think the casting directors could have found two children who are better suited for their roles in Mary Poppins Returns. Both Pixie Davies and Joel Dawson are articulate, upbeat, adorable and British.
Like I said, they're the perfect child actors for Mary Poppins Returns, and I loved sitting down with them to talk about the movie!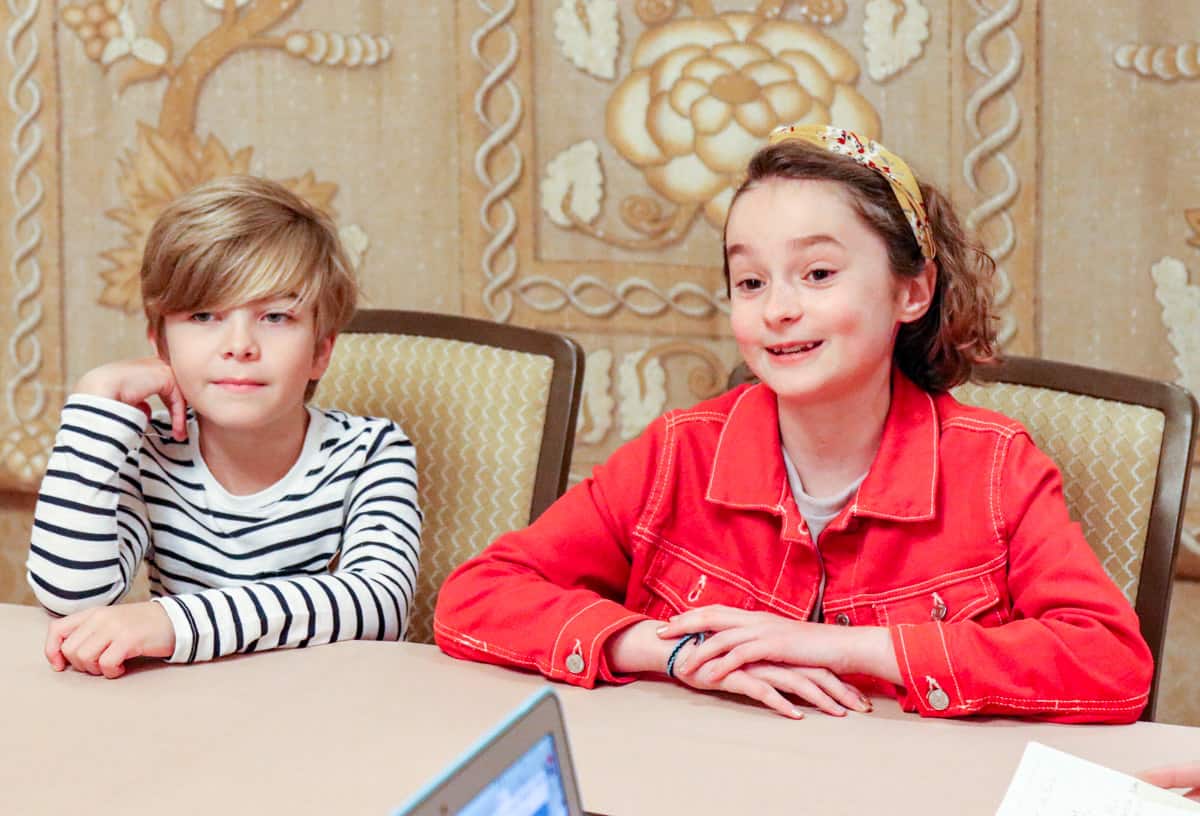 How did you feel when you got the part of Anabel Banks and Georgie Banks in Mary Poppins Returns?
Pixie Davies: I thought I was going to burst!
Joel Dawson: My agent already knew so she came over to my house. Then Rob Marshall called me and said "we want you to have the part." I had it on speakerphone and everyone was so silent and my eyes were watering. My mum was squealing after the phone call.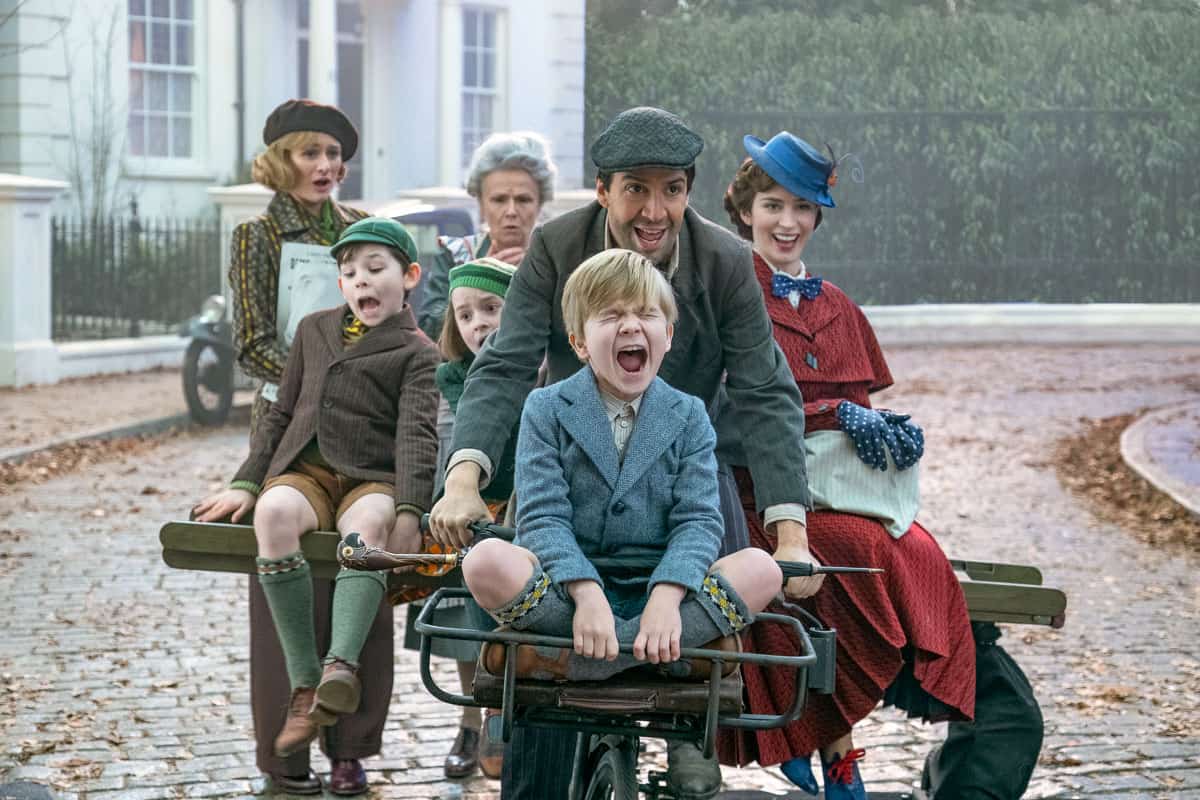 What did you enjoy most about working with the director, Rob Marshall?
Pixie Davies: He's such a lovely director, honestly. He's the nicest man. He's so helpful because if you don't really understand a note then he'll explain it a bit more. He's just such a nice, lovely man. 
How long did you film Mary Poppins Returns for? What did you do in between filming?
Pixie Davies: Seven months. Two months of rehearsals and five months of shooting.  
We had tutoring a lot, and we had quite a lot of fun. We had tents and there was lots of food. 
Joel Dawson: One day they had a chocolate fountain with marshmallows and cookies!
Pixie Davies: It was great.
Joel Dawson: And strawberries! there were loads of fun surprises like that.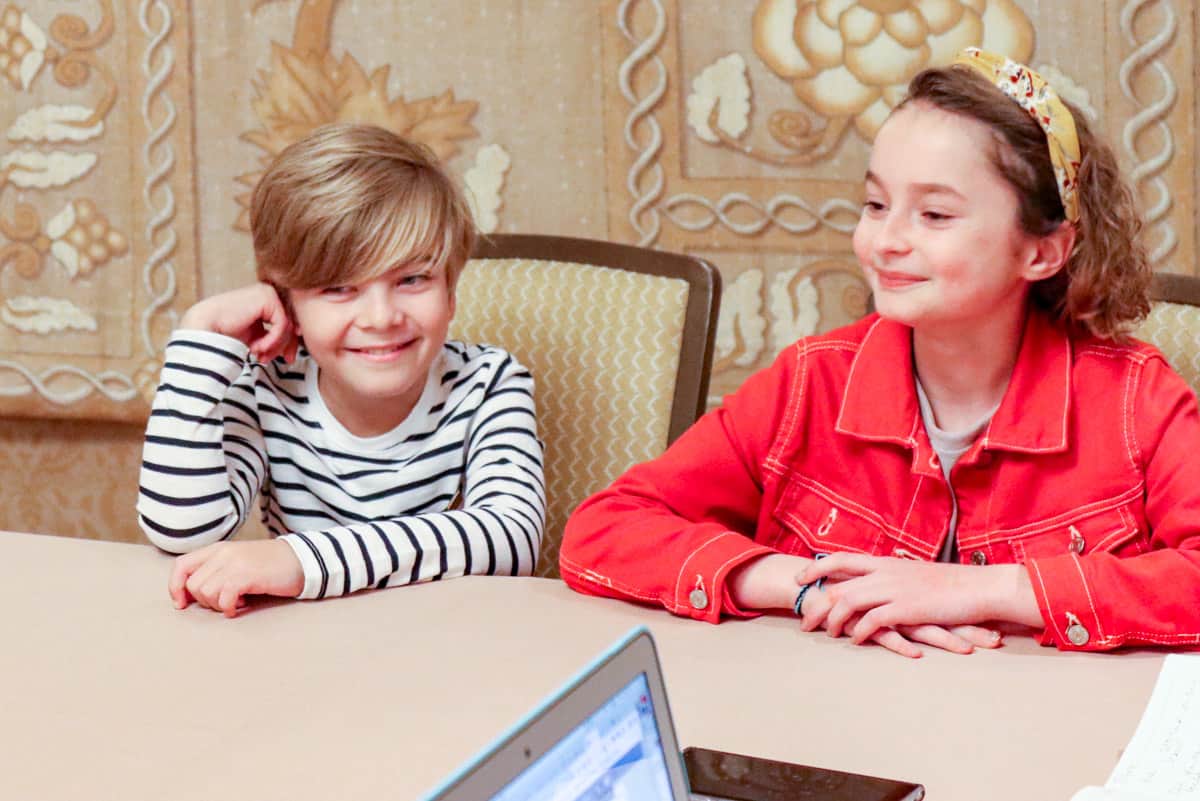 How was your scene with Meryl Streep? 
Pixie Davies: It was really, really, really crazy, because you don't look at things in that perspective ever. Unless you look between your legs and nobody really does that. 
What was it like working with Dick Van Dyke?
Pixie Davies: Amazing. Words cannot describe it. It was so incredible because he was in Mary Poppins and it's just iconic. He's a legend. Well, he's a legend to me because he was in the first one. He was in a lot of other Disney movies and it was really, really special.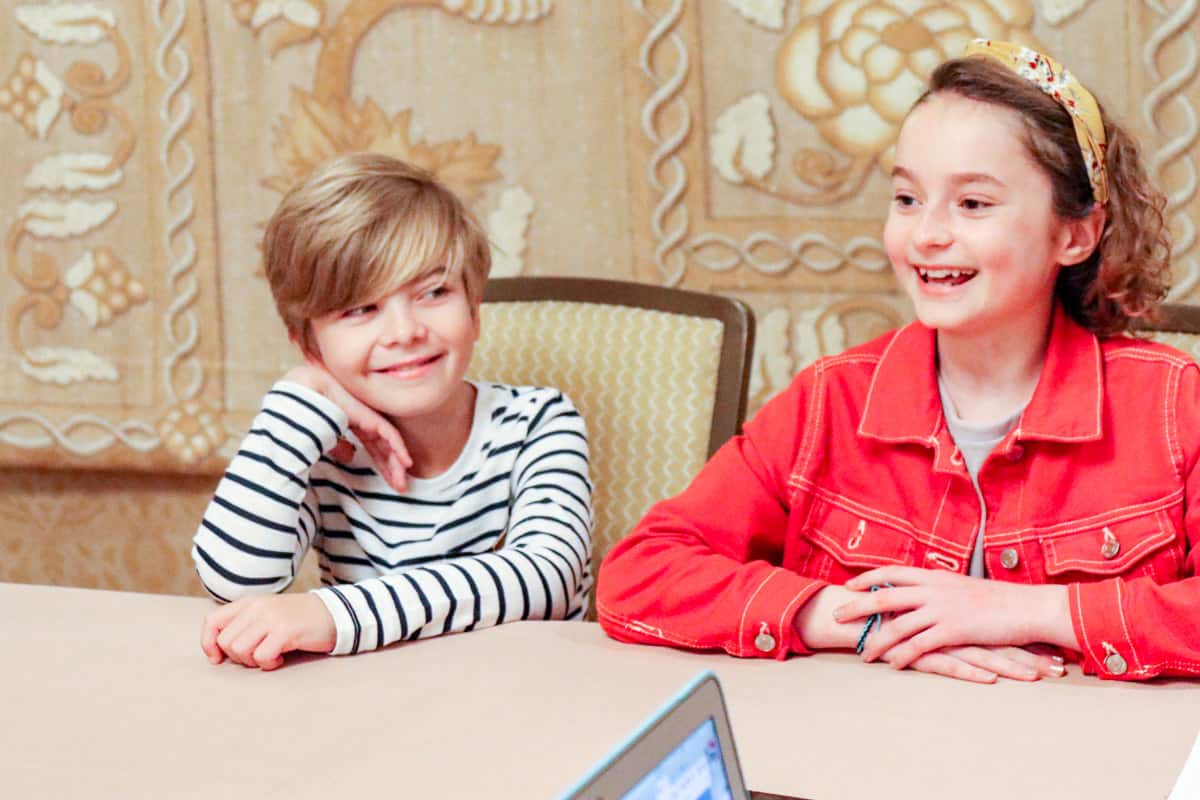 Were you surprised by anything when you watched Mary Poppins Returns?
Pixie Davies: The green screen because you're in a green room, but then when watching the film it was so detailed. 
Then there are things the camera pics up that you don't pick up in your eye. Like in Topsy's. I sort of watched the film and thought, "I didn't realize that was there." Sometimes it's a bit of a surprise because I was actually there, but it's a bit confusing.
What advice would you give to other kids who want to start acting?
Pixie Davies: If you really want to pursue it than just do it. It's the greatest feeling when you're on set — it just gives you that buzz. 
Joel Dawson: Business is business.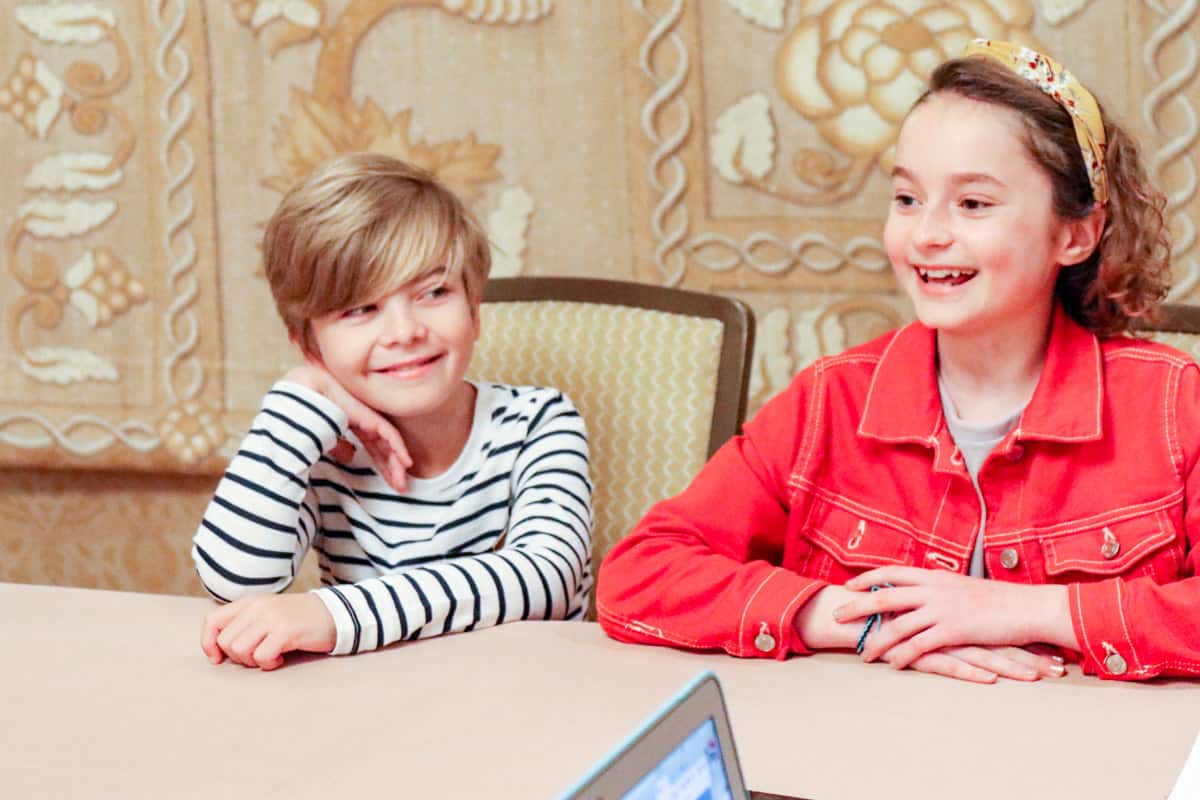 How do you think your friends will react to seeing you in Mary Poppins Returns?
Pixie Davies: I just know they're going to love it. It's Mary Poppins; it's iconic and it's amazing. I just know they're going to love it because they love the first one. It's going to be great! 
What do your siblings think about you being in Mary Poppins Returns? 
Joel Dawson: My sister has been really supportive of me during the past few months where we're not allowed to tell anyone. 
Pixie Davies: They're all really proud of me. It's really fun because they all love Mary Poppins and they're really happy. Two of my siblings have seen Mary Poppins Returns and they really loved it. They're excited to see it again.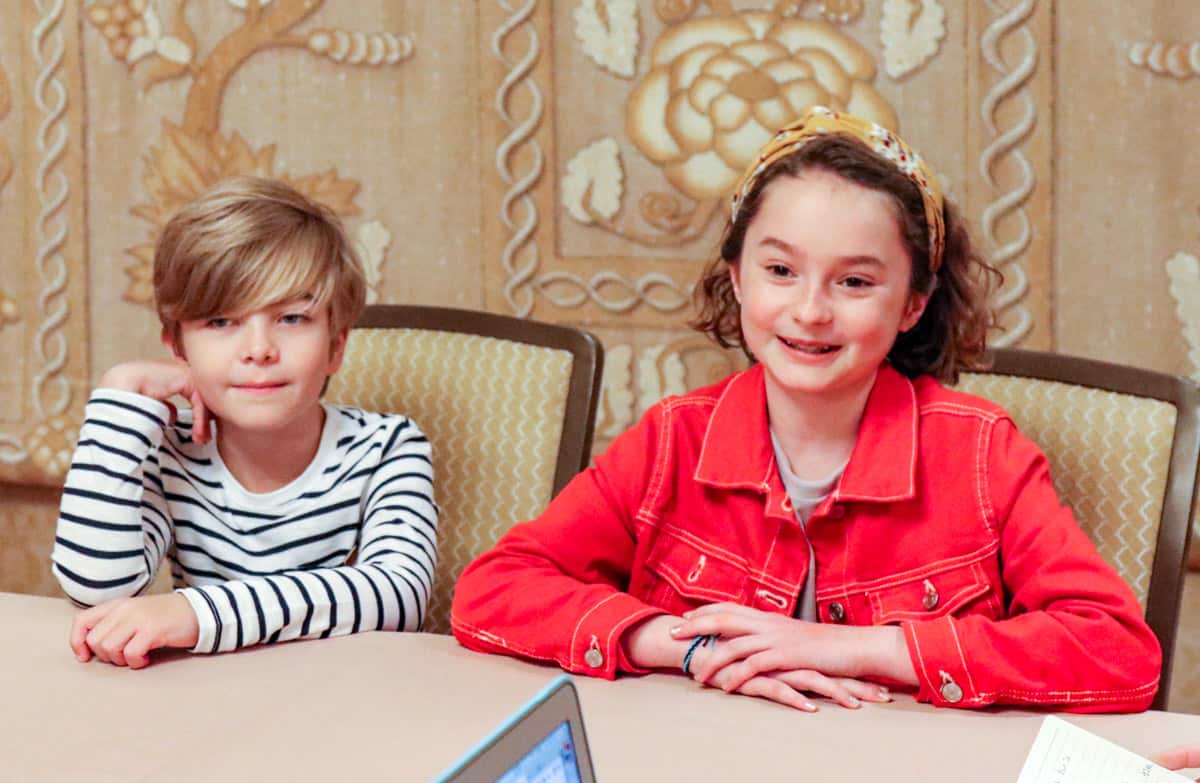 Was there anything you wanted to take from the set if you could have?
Joel Dawson: If it was really magical, I'd would take the bath. 
Pixie Davies: The costumes, because they were amazing. From the animated sequence – the costumes were hand-painted and handmade.
Well, all the costumes are handmade but the hand-painted ones are really, really special, because they had gone though the process of doing all that. That was really so special that people go through all of this hard work just for you.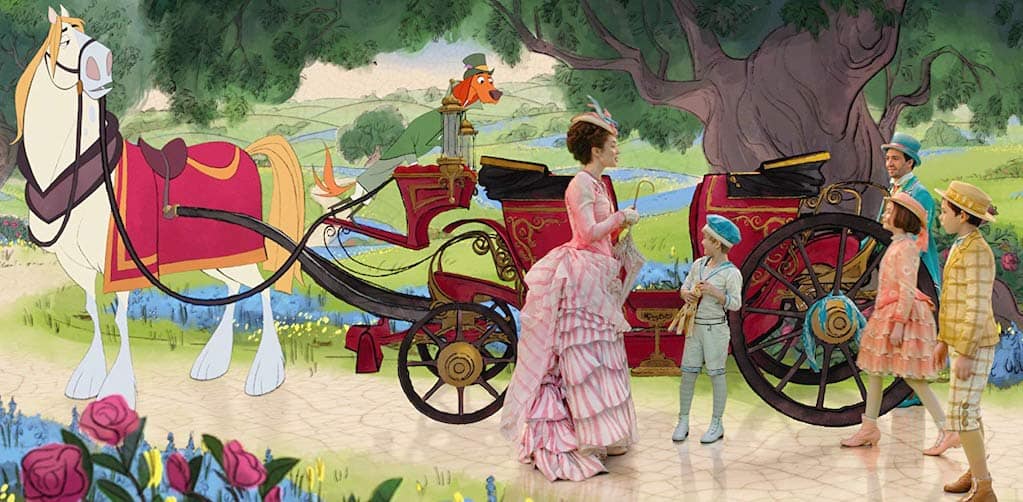 What was your favorite part of filming the whole movie?
Joel Dawson: I really liked the part where I had to dive through the bushes and then got dragged along by the kite. That was a really fun scene. 
Pixie Davies: I think it was filming Trip a Little Light Fantastic. It was just incredible watching the dance. It just gets better every time.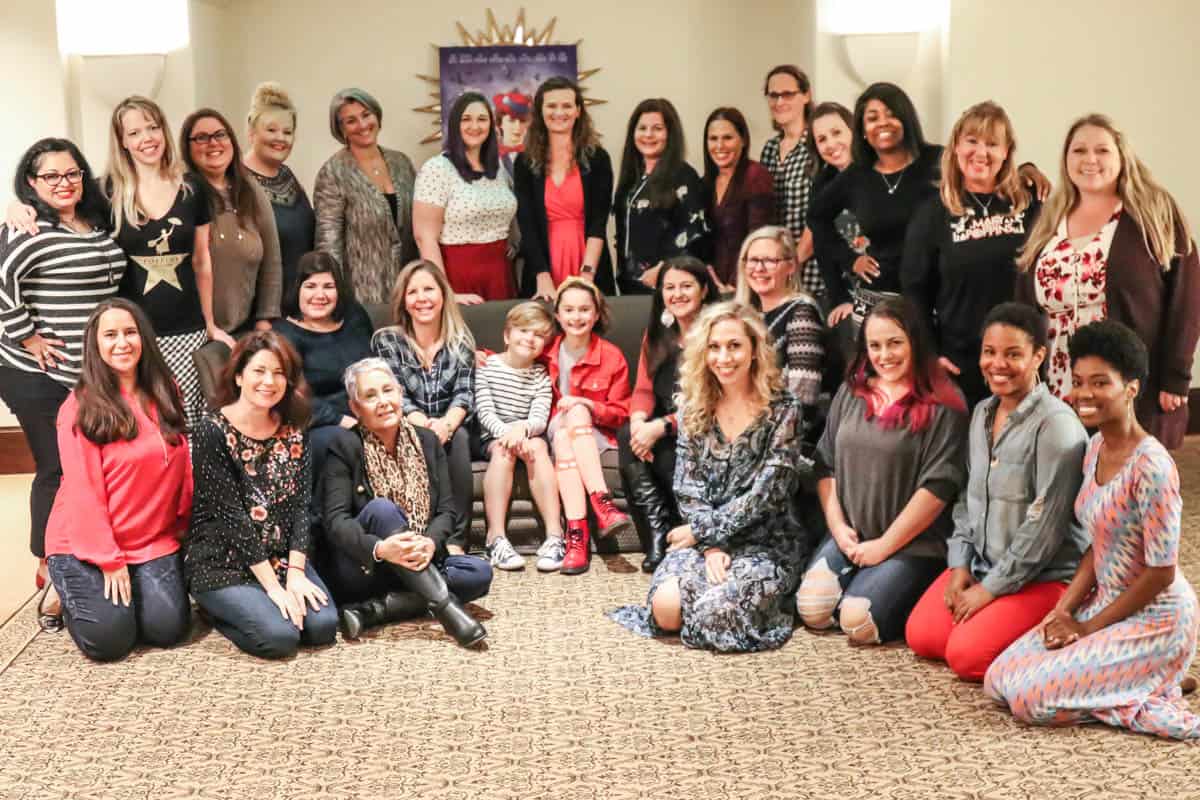 Mary Poppins Returns opens on December 19, 2018. Get your tickets and see local showtimes now!
follow these social media accounts to stay on top of everything Mary Poppins Returns:
Like Mary Poppins Returns on Facebook
Follow Walt Disney Studios on Twitter and search for #MaryPoppinsReturns
Follow Mary PoppinsReturns on Instagram
Mary Poppins Returns arrives in theaters everywhere on December 19, 2018. See more details and information about your local showtimes here!
Watch the newest Mary Poppins Returns trailer:
About Mary Poppins Returns

In Disney's "Mary Poppins Returns," an all new original musical and sequel, Mary Poppins is back to help the next generation of the Banks family find the joy and wonder missing in their lives following a personal loss.

Emily Blunt stars as the practically-perfect nanny with unique magical skills who can turn any ordinary task into an unforgettable, fantastic adventure and Lin-Manuel Miranda plays her friend Jack, an optimistic street lamplighter who helps bring light—and life—to the streets of London.

"Mary Poppins Returns" is directed by Rob Marshall and the screenplay is by David Magee. The screen story is by Magee & Rob Marshall & John DeLuca and it's based upon the Mary Poppins Stories written by PL Travers.

The producers are John DeLuca, p.g.a., Rob Marshall, p.g.a. and Marc Platt, p.g.a. with Callum McDougall serving as executive producer. The music score is by Marc Shaiman and the film features all new original songs with music by Shaiman and lyrics by Scott Wittman and Shaiman.

The film is set in 1930s Depression-era London, almost 25 years after the original Mary Poppins took place. The grown Michael Banks works for the same financial institution that employed his father. He still lives at 17 Cherry Tree Lane with his three children, Annabel, John and Georgie, along with Ellen, their housekeeper.

Jane Banks continues in her mother's honor as she campaigns for workers' rights and offers a helping hand to Michael's family.

When the Banks family suffers a personal loss, Mary Poppins magically returns to their lives. With Jack's help, she brings joy and wonder back into their home at Cherry Tree Lane.

The film also stars Ben Whishaw as Michael Banks; Emily Mortimer as Jane Banks; Julie Walters as Ellen; Pixie Davies, Nathanael Saleh and introducing Joel Dawson as the Banks' children, with Colin Firth as William Weatherall Wilkins; and Meryl Streep as Mary's cousin, Topsy. Angela Lansbury appears as the Balloon Lady, a treasured character from the PL Travers books and Dick Van Dyke appears as Mr. Dawes, Jr., a retired chairman of the bank that's now run by Firth's character.