Have you been asking "What is a Cricut machine?" or "What does a Cricut do?" You're in the right place!
Keep reading to learn everything you need to know about how they work, what they do, things you can make and what kinds of materials they cut.
Marybeth's note: This post was updated in June 2020 with additional details about the Joy. None of the original information was changed. It's all still here.
Let me share a fun fact about me:
I've been "not crafty" for most of my life. Especially most of my adult life. But over the past few years, I've been shocking my family and close friends.
Why? because I'm constantly showing off the crafty and creative projects I've made. You'll also hear me saying, "Can you believe I made this?" and "It's so easy!" while I'm seeking attention sharing my creations.
After I'm done, I almost immediately have to answer the questions others are asking me. What is a Cricut machine? What does it do? How does a Cricut work?
By the time I'm done talking about my miracle cutting machine, the person I'm talking to just understands. It's suddenly not so incredible that I made the shirt, or gift tag, or ornament or any other crafty project I'm showing off.
At the same time, it's obvious I would never be able to do any of it without my cutting machine's help.
I've been using my own device for about two years. Over that time, I've been on a quest to answer this question. How does a Cricut machine work?
I've learned more and more about it, what it does and why it's so great. I love sharing information and I love writing about it. I'm so excited to tell you everything you need to know!
If you just received one as a gift, or if you just bought a one, you might be asking one of these questions:
What is a Cricut machine?
What does a Cricut do?
How does a Cricut work?
What are the different types of machines?
Where can I buy a Cricut cutting machine?
What is the difference between a Cricut Explore Air 2 and a Maker?
How much is a Cricut?
What can a Cricut make and what can I do with it?
What materials can it cut?
So, let's get started! By the time I'm done you should have all of your questions and concerns answered.
If there's something that I didn't cover, please leave a comment with your question. I promise I'll do my very best to get you an answer.
<
What is a Cricut machine?
While the brand encompasses multiple products, including heat presses and embossers, the word Cricut has become synonymous with die-cutting machines.
So if you're wondering, what is a Cricut machine? The answer is: a home die-cutting machine used for paper crafting, arts and creative projects.
Simply put, it's a smart cutting machine known as the "perfect entry point to the world of precision crafting."
It's important to know that a these machines are not only used for cutting paper. They're made to cut a wide variety of material in amazing ways.
Vinyl is another material that's associated with die-cutting machines. So is felt, card stock and so many others. They can even cut wood!
In addition to cutting all sorts of materials, the machines that are now available can also draw with pens, write with pens and score material for crisp, easy folding.
Note: Did you end up here wondering, what is a cricket cutting machine? or Where to buy a cricket cutter? or What is a cricket machine?
Don't worry, you're in the right place! Cricut is a brand name that's pronounced "cricket." It's a playful way to spell the word.
If you're hearing the word "cricket" in relation to cutting, paper, vinyl or just about anything crafty, it's very likely that you're really listening to someone talk about this brand.
How does a Cricut machine work?
I love digging into the mechanics of household products. It's not enough for me to know that I own something that does cool stuff.
I want to know how it works, the reasons behind its construction and how the structure of what I'm looking at affects the functions of the machine.
These machines machines — all of them — are definitely some of those machines that do cool stuff, and you can bet I did my research to find out exactly how they work.
Thecutting machine works sort of like a printer. You create a design on your computer in the form of an image, then send that image to your cutting machine through a USB cable or a Bluetooth wireless connection.
The machine has a little computer in it that controls a cutting blade. It's just like an inkjet printer controls an ink nozzle. While a printer tells the nozzle where to deposit ink, the machine's computer tells the blade precisely where to make cuts.
Your cutting machine works the same way to write, score, engrave or emboss.
Your design is sent to the cutting machine, and the computer inside tells the pen what to write. It can also command the various other tools to perform in order to make the creation you designed.
What does a Cricut machine come with?
There are different models of cutters, and the items that come with each machine vary among them. But there are some things that come with all machines.
Every box comes stocked with:
The cutting machine
A premium fine-point blade and blade housing
A cutting mat
A USB cable
A power adapter
A welcome guide for easy setup
A free trial membership to their design software
Access to at least 25 free, ready-to-make projects
Materials for a practice project.
Some models come with more items, like different blades, scoring wheels or a special pen for writing.
What does a Cricut do?
Now that you know that this machine is a die-cutter, I'm sure you're wondering what makes it so special. What does a it do to paper and other materials that makes it worth so much more than a pair of scissors?
If you read my Cricut Explore Air 2 review or my Cricut Joy review you'll see that I've been using it for a few years. Before I received it, I had only been familiar with the products and brand for a few months.
I remember the first time I saw a it in action. My friend had mentioned it when we went to dinner one night, and she sort of gasped when I asked her what it was. Then I asked her to explain exactly what she was talking about, because I had no idea.
She did a good job explaining it, but I wasn't impressed with her description of cutting shapes out of paper. Honestly, I was thinking, "Big deal. So it's a machine that cuts things." (I didn't say it out loud, but I really didn't get it!)
Then, the next day she sent me a video and pictures of some of the things she had made. I saw real examples of what a it could do. I was astounded at pretty much everything in that video!
Later, that I got my own machine. I asked my niece to come over to set it up with me, and we both actually squealed while we watched our first project, a greeting card, being made. When it first started writing, I even called my husband in so he could watch!
Making that first card used all of the cutting machine's essential functions.
First, It cut out the card shape, cut slits to insert a smaller piece of card stock, and cut that piece of card stock. Then it drew swirly lines with a pen and wrote a greeting with that same pen. Finally, it scored the card for folding.
How does a Cricut work?
Your computer, tablet or smartphone connects to your machine to send your chosen design (also known as a cut file) to the cutting machine.
The design indicates if each line should be cut, written with pen or scored. The machine does the rest!
How do you make designs?
Every machine machine uses their own brand software, and it's free to download and use. You can even use the Design Space app!
Design Space is very user-friendly. You can create designs from scratch and upload images. You can also import cut files made by other people, purchase designs directly within the application and modify any of those designs to customize them.
Is Design Space hard to use?
No. It's so, so, so easy to use! I've used many different design programs throughout the years, and I've definitely struggled with some of them.
This software is as simple as it can possibly be while still giving you the freedom to be creative with your designs and projects.
How does Design Space Work?
Design Space is like your recipe for your project. What you make in Design Space simply tells your machine where to cut, score or write.
Once your machine is connected to your computer or other device, the cutting machine can just complete a full design if there's only one step.
If there are multiple steps, your cutter will communicate instructions to display on your computer or device screen.
It can tell you if and when you need to do other project steps. For example, it will tell you to load your next sheet of paper (or other material) or swap different colors of pens.
What are the Types of Cricut Machines Available?
There are three types of cutting machines currently on the market: the Joy, the Explore series and the Maker.
The Explore Series included:
Explore One (discontinued)
The Explore Air (discontinued)
The Explore Air 2 is now the only available machine from the Explore Series that's still being sold. It's available in at least 12 colors across several retailers.
The Maker is a single model that currently comes in three different colors: champagne, blue and pink.
What's the difference between a Cricut Explore and a Maker?
The Explore One was the most basic cutting machine in the brand's lineup, which made it the cheapest, while the Explore Air 2 is the newest Explore model and it's currently the only one available. It also has the most features.
The Maker is currently in a category by itself, with more features and capabilities than any other machine. There is one model and it comes in three different colors.
The Maker is the most versatile smart cutting machine in the lineup, and it's called the "ultimate smart cutting machine."
It harnesses all the functions of the Explore Air 2 with additional features like a scoring wheel and rotary blade making up toolset that can write, cut and score more materials than ever before.
The Maker is also the only one in the lineup with the adaptive tool system. It's a cutting technology that controls the direction of the blade and the pressure with a rolling action. This allows it to best work with the material.
What can a Cricut make and what can you do with it?
Now that you know what a Cricut machine is and the basics of what a it does, you might still be wondering, what makes it so great?
I know I didn't get it when the concept of a die-cutting machine was first explained it to me. It took a big more time for me to understand exactly what it was capable of.
Then I learned…you can make so much stuff!
So, what can you do with a Cricut? The following is my list of the most popular things it can make:
Design and cut out letters, words and shapes for scrapbooking.
Make and cut out your teacher appreciation gifts.
Write out words and quotes for scrapbooking and labels.
Address envelopes with gorgeous fonts.
Design and cut out stickers for your planner, calendar or anything else.
Create handmade, custom cards for birthdays, anniversaries, special occasions and more.
Design and create custom baby onesies.
Create wall decals.
Cut out homemade cake toppers for beautiful drip cakes.
Design and create custom t-shirts and sweatshirts.
Design or cut out stencils for interior painting.
Cut out unique stickers for your Erin Condren planner.
Create framed quote artwork.
Make monogram or coordinating pillows.
Design a unique leather bracelet.
Make custom earrings.
Design or make your own Christmas ornaments.
Create holiday or party decorations.
Make a dog tag for your fur baby.
Create decorations for homemade wine glasses, mugs and tumblers.
Make decals for anything you want to customize.
Decorate standard plates to make them unique.
Create custom pantry, closet or organizational labels.
Make and cut out window decals.
Cut out buntings and banners.
Customize socks into funny gifts.
Make and cut out custom vinyl car stickers.
Cut out designs for diy glass etching.
Create a painted or rustic wooden sign.
Cut out appliqués or quilt squares.
…and countless other DIY or crafty projects. There are literally too many to include here!
Is a cutting machine a printer?
Many people think that it's a printer, and I can see why! When a machine can do so much, it's easy to assume it can do virtually anything crafty!
In a sense, it is a printer, but probably not the way you think. You can use various pens in your machine to print, write or draw what you make, create and design.
For example, You can address envelopes in beautiful, scripty fonts. You can write letters from Santa with an authentic-looking handwriting font. You can write greetings in your handmade cards or sign your name in a signature.
You can even monogram your projects with a custom, saved monogram or symbol to identify your work!
I wasn't kidding when I said there were a variety of pens!
Honestly, you'll find any color you need, with different finishes (glossy, metallic, marker-like) and widths. You'll also find pens for different purposes. In particular, there are washable fabric pens to mark your material, calligraphy pens for perfect script and many other styles.
That being said, a it just isn't a printer. But, in addition to the pens and writing functions, it comes close with its Print then Cut functionality.
Print Then Cut allows you to bring any design in any color to your projects. You can create designs that identify the areas that should be printed on vinyl, heat-transfer vinyl, paper or various other materials.
After the design has been printed, you then transmit it right to your machine for cutting it where you want it cut.
Confused? I totally understand! There are so many ways to use the Print Then Cut feature, and I admit to being completely lost as to how and when it could be used when I first heard about it.
One helpful way to understand Print Then Cut it is to think about making your own stickers.
For example, Check out these DIY planner stickers in the above image. First, the various colors and artwork were printed out in color on sticker paper. Then the stickers were cut out in precisely the right form with the machine.
What can a Cricut cut?
If, after reading the above section about what can you do with a Cricut, you're still under the impression that it can only cut paper for scrapbooking purposes, you're wrong.
First, You missed a lot. You need to scroll up and read that section again. Second, prepare to have your mind blown, because the information I'm about to share will amaze you!
I've put together a list of everything any of the currently available cutting machines can cut.
If you're wondering about the specific material that a Maker can cut, you'll want to scroll down, but not too fast! The Maker can cut everything any of the Explore machines can cut, plus more.
In short, you'll need to read both sections.
What can an Explore Air 2, Air and a One cut?
Paper
Vinyl
Adhesive vinyl (also sometimes called paper vinyl)
Iron-on transfer vinyl
Card stock
Poster board
Fabric, including oil cloth, silk, polyester, denim and felt (after stabilizing with HeatnBond)
Craft foam
Cork board
Wax paper
Aluminum foil
Washi paper and Washi tape
Wrapping paper
Construction paper
Parchment paper
Sheet duct tape
Window cling vinyl
Faux suede
Sticker paper
Paper grocery bags
Leather up to 2.0mm thick
Faux leather up to 1.0mm thick
Printable fabric
magnetic sheets
Paint chips
Vellum
Canvas
Photo paper
Wood, birch, up to 0.5mm thick
Chipboard up to 2.0mm thick
Faux leather
Cardboard
Corrugated cardboard
Aluminum metal up to 0.14mm thick
Wool felt
Stencil film
Transparency film
Tattoo paper
What can a Cricut Maker Cut?
A Maker can cut everything any lesser model can cut. It can also cut virtually any type of fabric.
You might have noticed that there are several types of fabric on the list of what the Explore series can cut, but all must be stabilized with HeatnBond.
HeatnBond is a fabric backing that you iron onto the fabric. It's often used to attach one fabric to another, but when you use it before cutting it keeps the fabric from fraying or shredding.
The biggest difference between what a Maker can cut and what an Explore model can cut is fabric.
First, you don't need to stabilize the fabric before having the Maker cut it.
That means you can use just about any fabric right from the fabric store without any preparation or additional materials. (Remember, the Explore series requires you to treat your fabrics with HeatnBond before cutting.)
Second, the Maker has a rotary blade, which is different method of cutting than all other machines that came before it.
The rotary blade is not just a blade on a wheel. It's a blade that spins and twists with a gliding and rolling motion. That rolling action allows your device to cut from side-to-side, up and down and any direction in between.
Makers can also cut up to three layers of light cotton at the same time, thus making uniform cuts so much easier!
One more way the Cricut Maker can cut different materials is because of the knife blade. The knife blade also means it does a better and more precise job of cutting those items.
The knife blade is an extra-deep cutting blade that moves through dense materials up to 2.4mm (3/32") thick. That sounds super thin, but it's not. Think leather, heavy cardboard, multiple layers of thick fabric and more!
For reference, standard poster board is 0.3mm thick. The advanced cutting machine can cut through a solid piece of material that's the thickness of eight pieces of poster board stacked together!
The knife blade can be compared to to an automated X-Acto cutting blade because of its precision and sharpness.
That means this special blade can cut through balsa wood, mat board and heavier leathers. The knife blade can even cut through kevlar!
What can the Maker do that a Explore Air 2 can't do?
I know, this has been partially covered in the other sections. I just thought it would be better to expand on it here after I covered why the Maker can cut different materials.
Here are lists of each individual cutting machine and its primary capabilities:
Cut and score craft materials.
Write without any adapters or additional purchases.
Connect with Bluetooth wireless technology.
Perform with up to 2x faster cutting and writing.
Utilize 10x more power to cut hundreds more materials than any other cutting machine.
Use a rotary blade for fabric cutting.
Utilize a knife blade to cut and slice through thicker materials.
Use the Scoring Wheel tools for razor-sharp folds.
Cut out sewing patterns.
Cut and score craft materials.
Write without any adapters or additional purchases.
Connect with Bluetooth wireless technology or with a cord.
Perform with up to 2x faster cutting and writing.
Cuts 50+ materials.
Makes super long cuts without a cutting mat.
Draws any shape and writes in a variety of styles.
Cuts individual shapes up to 4 feet long and makes repeated cuts up to 20 feet long.
Less than 4 pounds and compact in size.
4. What can an Explore Air do?
Cut and score craft materials.
Write without any adapters or additional purchases.
Connect with Bluetooth wireless technology or with a cord.
5. What can an Explore One do?
Cut and score craft materials.
Write, but only with the purchase of the Accessory Adapter.
Connect with Bluetooth, but only with the purchase of a wireless adaptor.
How much does a Cricut cost?
I'm not going to sugarcoat it. Every model is an investment. Prices range from $170 to $350, depending on the machine you choose.
You'll also want to shop carefully for the different machines out there.. Most models are available on their own and they also come in a few different bundles.
What are Bundles?
Bundles package up materials, tools and/or accessories with the cutting machine and sell it all together for a lower price.
Therefore, you pay much less than what you'd pay for the individual items. There are bundles for all available models.
Some bundles are currently offering savings of over 50% off the total package value!
1. How much is a Cricut Maker?
The Brand's most advanced cutting machine has a list price of $399.99. This bundle is currently priced at $350! Be sure to take a look at the bundles for even more savings!
This Maker + Essentials Bundle has $592 worth of tools and accessories, including the cutting machine. This package deal is priced at $400.00.
The Maker + Everything Materials Bundle has a total package value $592. This bundle is $400.00.
2. How much is a Cricut Explore Air 2?
The Explore Air 2 is a DIY speed machine that combines time-saving performance and class-leading simplicity. It's the best model of the Explore line.
A mid-range cutting machine, the Explore Air 2 has a list price of $300, and recently it's been priced at deep discounts.
This Explore Air 2 + Essentials Bundle has a total value of $419, and it's priced at $240.
The Air 2 + Everything Bundle comes with $545 worth of tools, materials and accessories. You can purchase it all for only $250!
A second variety of Explore Air 2 + Everything Bundle comes with $596 in materials, tools and accessories. You can buy it for just $280!
3. How much does a Cricut Joy cost?
The Joy is a smart little cutting and writing machine that's ridiculously easy to set up and use.
With plenty of projects that take only 15 minutes, the Joy makes it possible to make something unique at a moment's notice.
The Joy is the smallest cutting machine with the lowest price. It retails for $179.99.
There is also one Joy Bundle currently available. It offers a $238 value for just $184.99!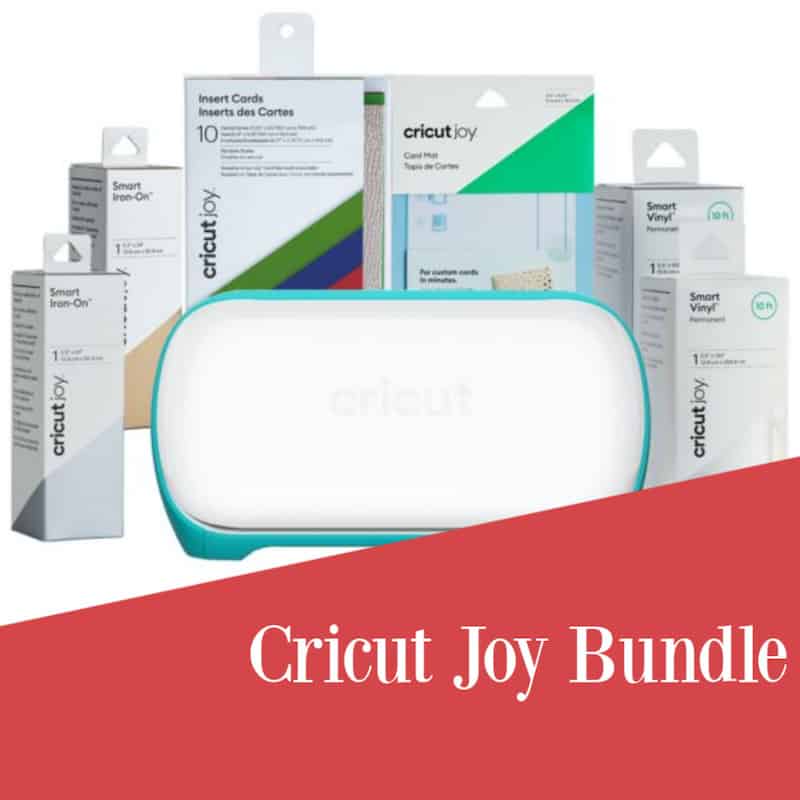 4. How much does an Explore Air cost?
While it's no longer available, The Explore Air had a list price of $249.99, but the price dropped to as low as $150 before it stopped being sold.
This Explore Air + Essentials Bundle contained $369 worth of tools, materials and accessories with a price of just $200.
The Explore Air + Everything Bundle was valued at $545 and sold for $250!
5. What does an Explore One cost?
The Explore One was the most basic cutting machine with a list price of $250.
Remember, this machine can't write without the purchase of the accessory adaptor. It also doesn't connect via Bluetooth. You can purchase the accessory adaptor here for $9.99.
Where can I buy a Cricut machine?
Look below to find the specific machines I discussed in the article.
Just click any one of the images below and you'll learn more about any model. I use mine all the time, and I love channeling all of my creativity into it!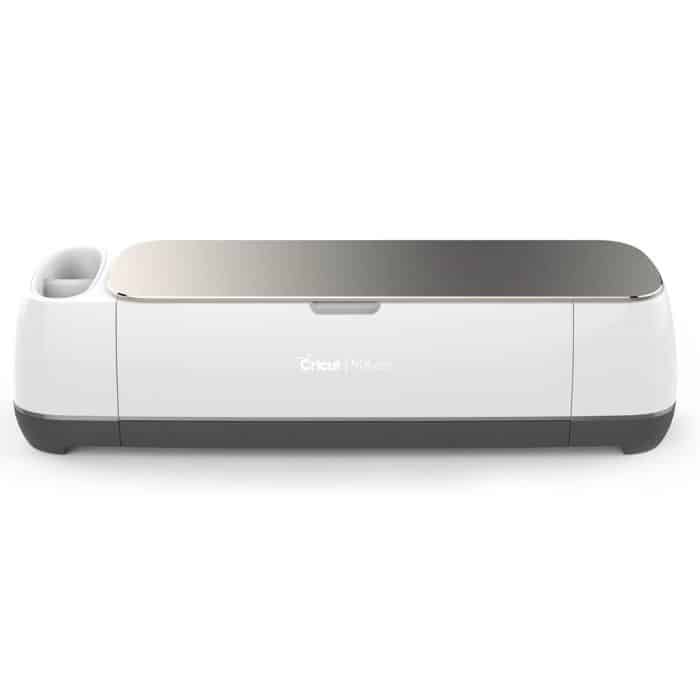 Maker, Champagne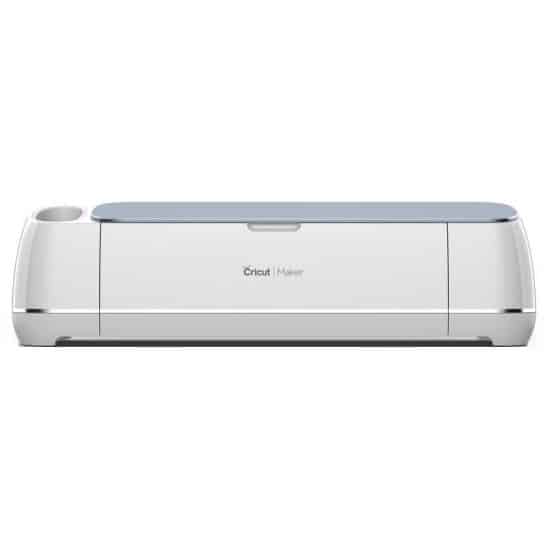 Maker, Blue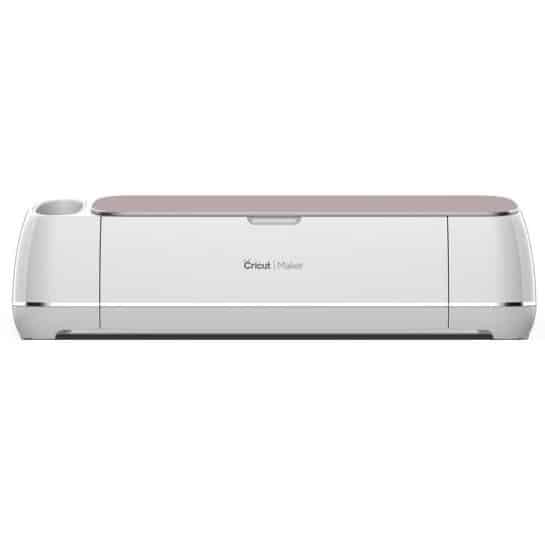 Maker, Rose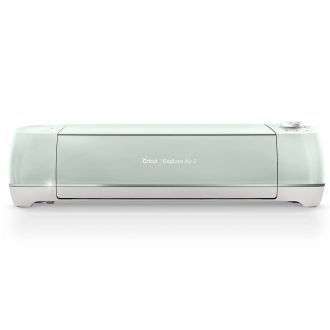 Explore Air 2, Mint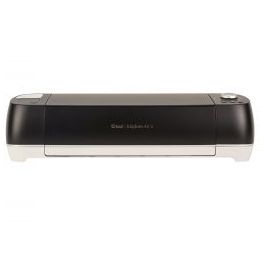 Explore Air 2, Black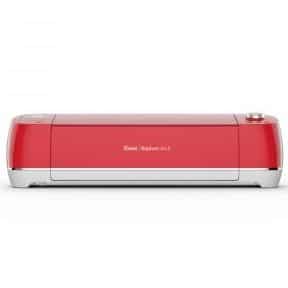 Air 2, Candy Apple

These are the bundles that offer exceptional values. You'll save quite a bit on materials and supplies when you buy them bundled together with a machine.
Even better, the bundles will set you up with the products you need to get started creating with your machine right away!
Maker + Everything Bundle

Maker + Essentials Bundle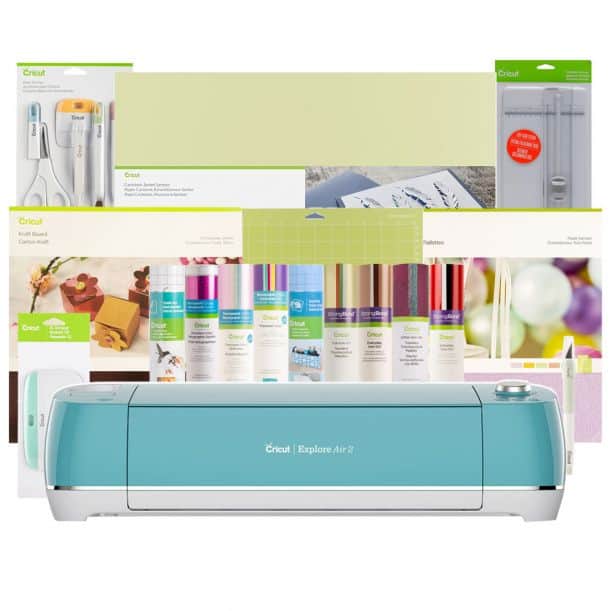 Explore Air 2 + Everything Bundle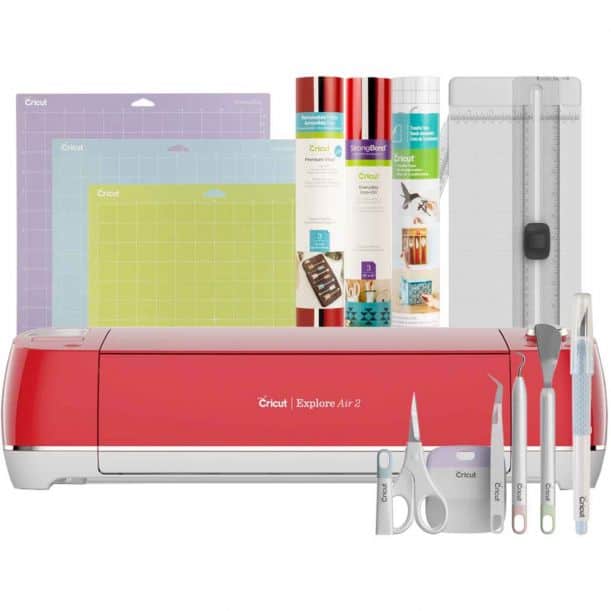 Explore Air 2 + Essentials Bundle

I highly recommend buying your machine right from the brand's website. Please read my words of caution about buying from Amazon below.
Of course, you can always buy your machine from Michaels, JoAnn or Hobby Lobby. They're safe retailers – you'll definitely get what you purchased!
But here are three downfalls to buying from those stores:
Their prices are generally higher
You can't use those store's popular, frequent coupons on any Cricut brand products.
You won't find the bundle deals like I've listed above.
Should I buy it from Amazon? A Word of Caution:
Most crafters recommend buying their machines directly from Cricut.com, and I 100% agree.
The truth is, it's becoming more and more risky to make bigger purchases on Amazon. You're protected with Amazon's return policies and their A-to-Z guarantee, but that doesn't save you from the hassle of dealing with orders gone wrong.
While Amazon's prices are sometimes lower, you'll find that the prices when you buy direct from the brand are usually within a few dollars of the Amazon price.
As a result, In my opinion, it's worth paying a bit more to make a big purchase directly from the brand itself.
If you do decide to purchase your machine from Amazon, please be very, very cautious before you place your order.
At any rate, here the things you should check before making your purchase:
Make sure you're buying a brand new machine.
Be certain the model you're looking at matches the model you want. Don't just look at the picture.
Double check the brands of all accessories.
Check the brands of everything that comes with it. The deal might not be so great if those "free" extras aren't the quality and brand you expect.
These are the models for sale on Amazon right now:
Maker Cutting Machine, Rose

Explore Air 2, Cherry Blossom

Explore Air 2, Matte Black

Explore Air 2 Mint

Air 2, Persimmon

Maker Machine Bundle

Explore Air 2 Bundle

Air 2 Bundle, Mint

Explore Air 2 Bundle With Beginner Guide