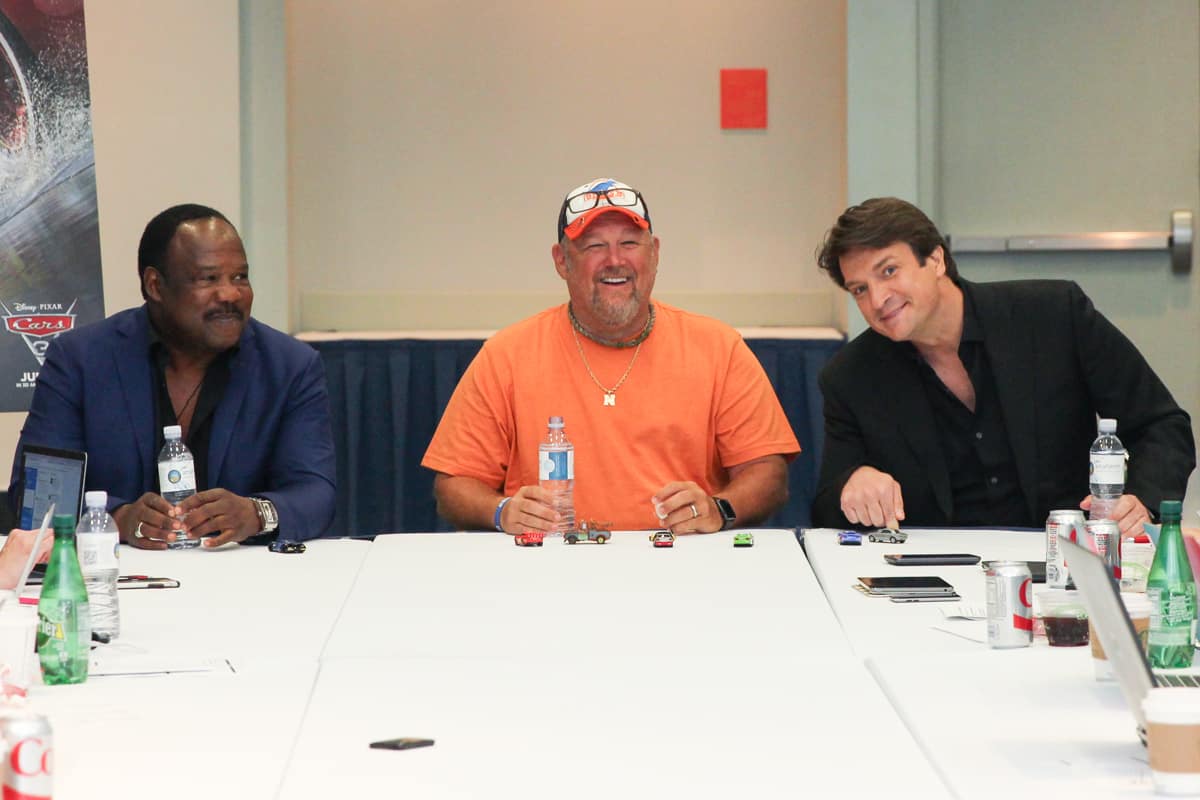 I said it when I wrote about interviewing Owen Wilson, Cristela Alonzo, Kerry Washington and Armie Hammer for Cars 3: sometimes I can't believe the opportunities blogging has given me.
I felt the same way in the moments before I sat down with Nathan Fillion, Lea DeLaria, Larry the Cable Guy and Isiah Whitlock Jr. That's quite a range of talent!
It was also an amazing opportunity with people I genuinely respected and admired, and I was definitely not going to take it for granted!
Before I start, here's a quick overview of the talent and the characters they voiced in Cars 3:
Nathan Fillion is the voice of Sterling: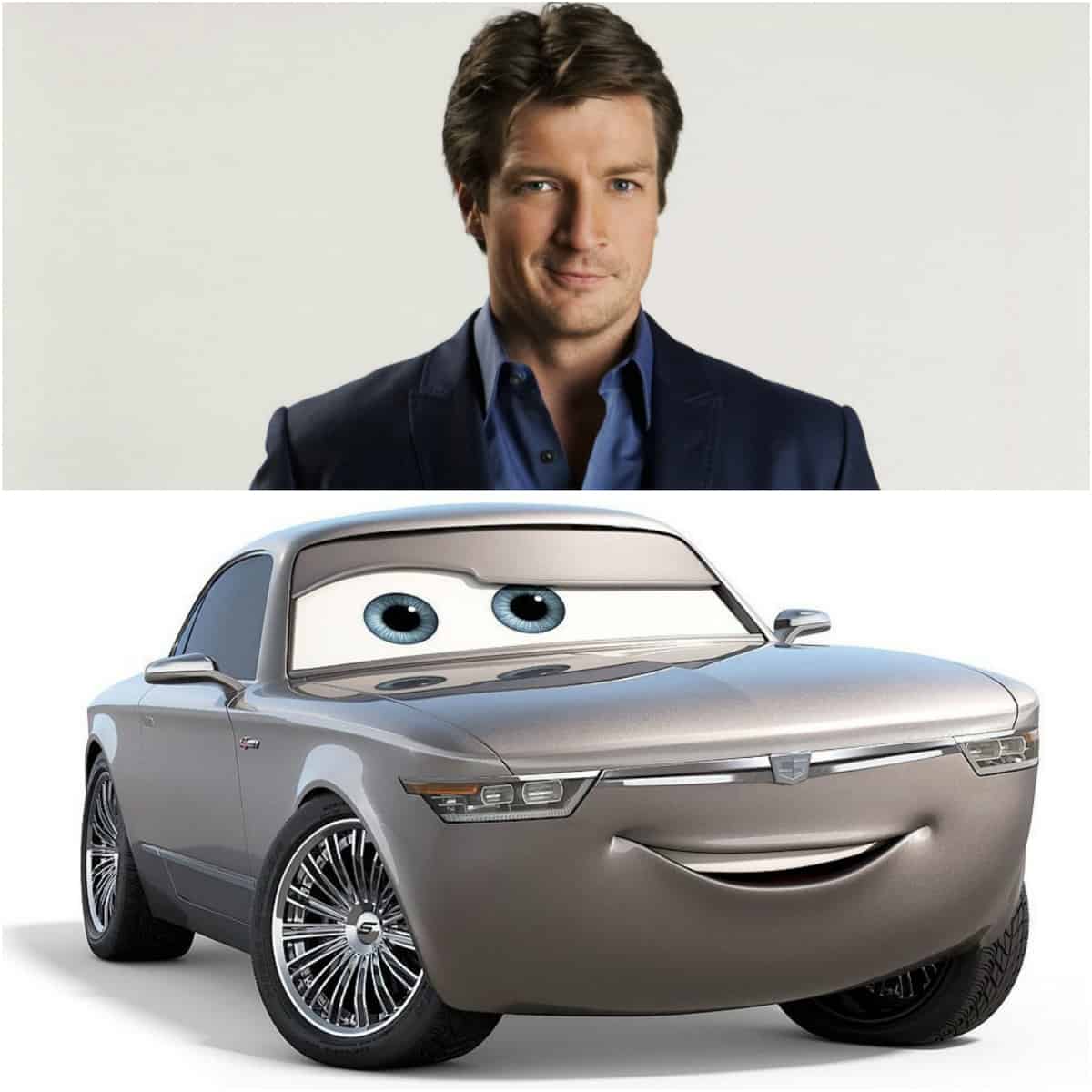 Lea DeLaria is the voice of Miss Fritter: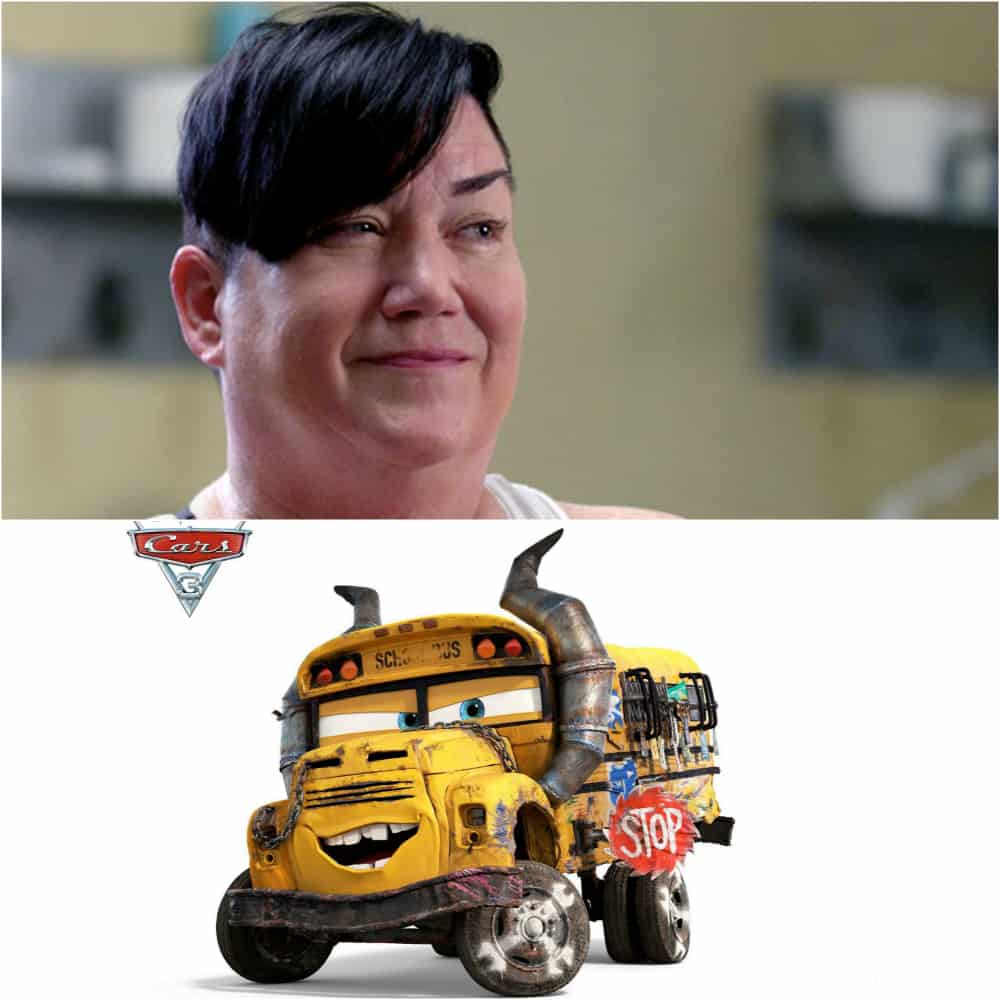 Isiah Whitlock Jr. is the voice of River Scott: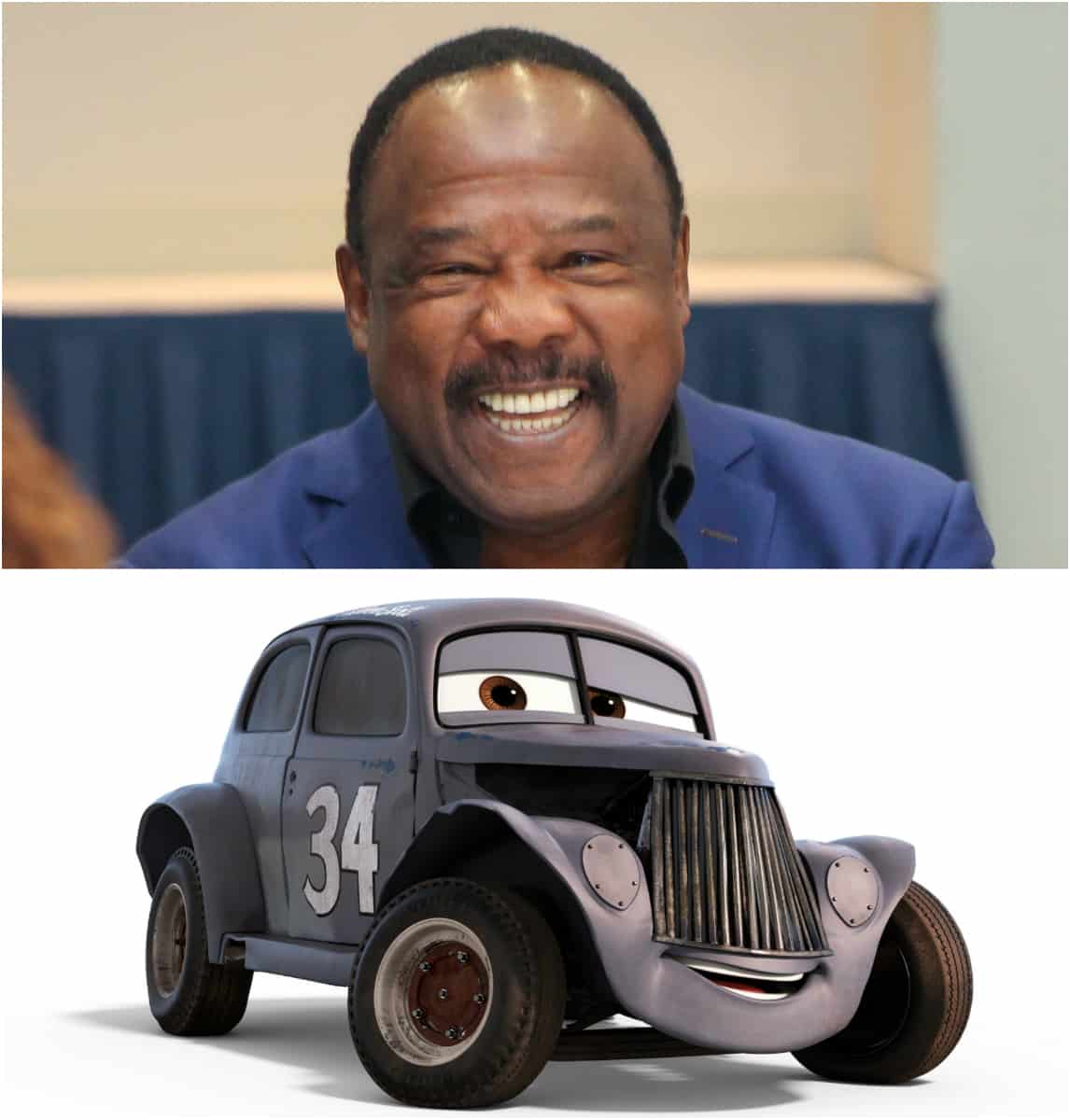 Larry the Cable Guy voices Mater: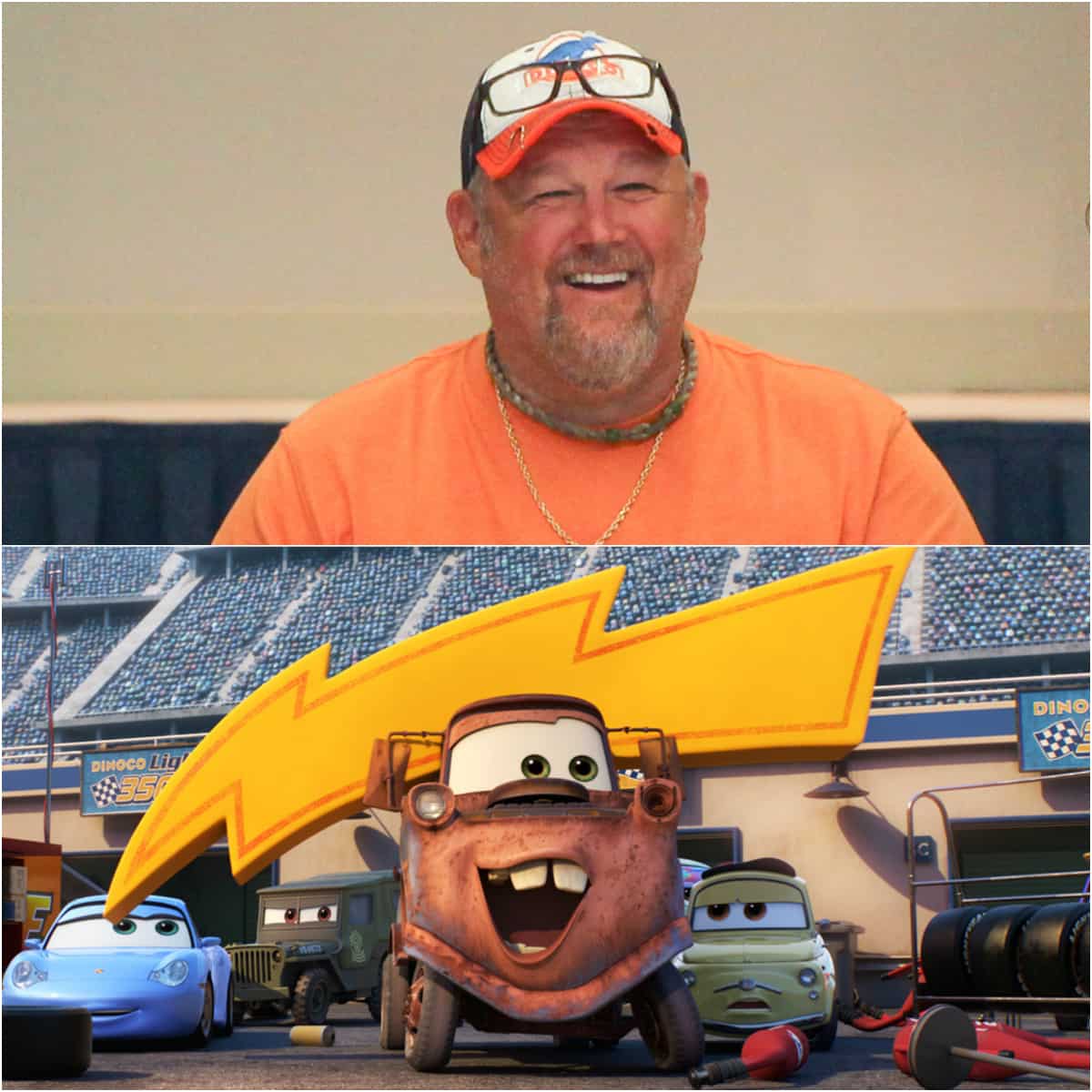 Cars 3 interview with Nathan Fillion, Lea DeLaria, Larry the Cable Guy and Isiah Whitlock Jr.
The interview started off without Lea DeLaria, leaving Nathan Fillion, Larry the Cable Guy and Isiah Whitlock Jr. to field our questions.
Larry the Cable Guy is a persona of Daniel Whitney, a stand up comedian from Nebraska. He entered the conference room in character, apologizing for wearing sleeves, but he dropped the act rather quickly as we jumped into our questions.
Q: Did any of you do any improv as you were recording your lines for Cars 3? Can you share anything you did?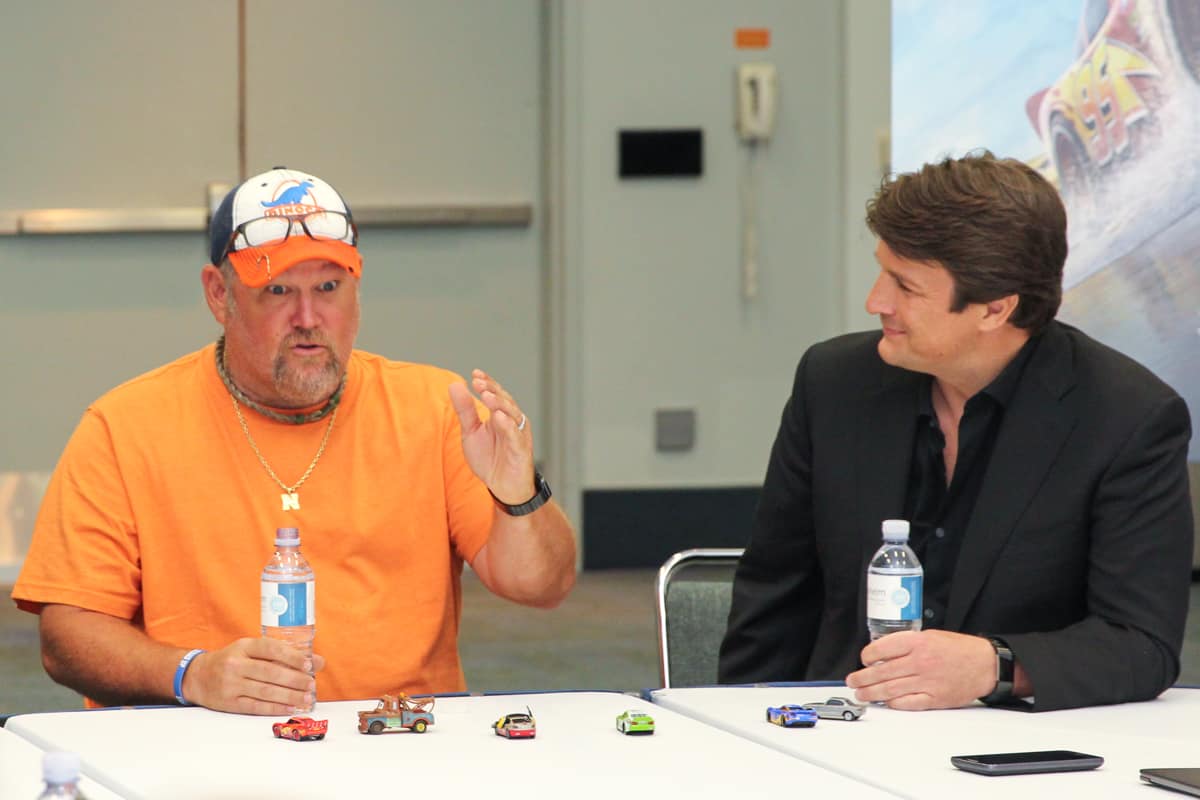 Larry the Cable Guy (L): I always do improv, from when we did the first Cars movie. 
I remember when I first did it, my opening line was "My name's Mater. Like Tomato, without the To." and I went, "Hey. My name's Mater. Just like To-mato, without the To." And they were laughing, so I asked if I could do it another way. The director said, do whatever you want, as long as you're staying close to the script, so that's when all the "dadgum" and "gee" came about. 
There were a few parts where Mater was supposed to be doing something, but he was supposed to be singing a song. The crew said, "Look, we need to come up with something else." So I went home and wrote a bunch of limericks.
Nathan Fillion (NF): It's so weird, because when I improv, they always go, "That's great, stick to the lines." 
Isiah Whitlock Jr. (IW): I always say, look, I'm just gonna start talking, cut me off when you're ready to cut me off. Just tell me to stop. 
Q: [To Isiah] I watched you do The Wire. How did it feel to do something different?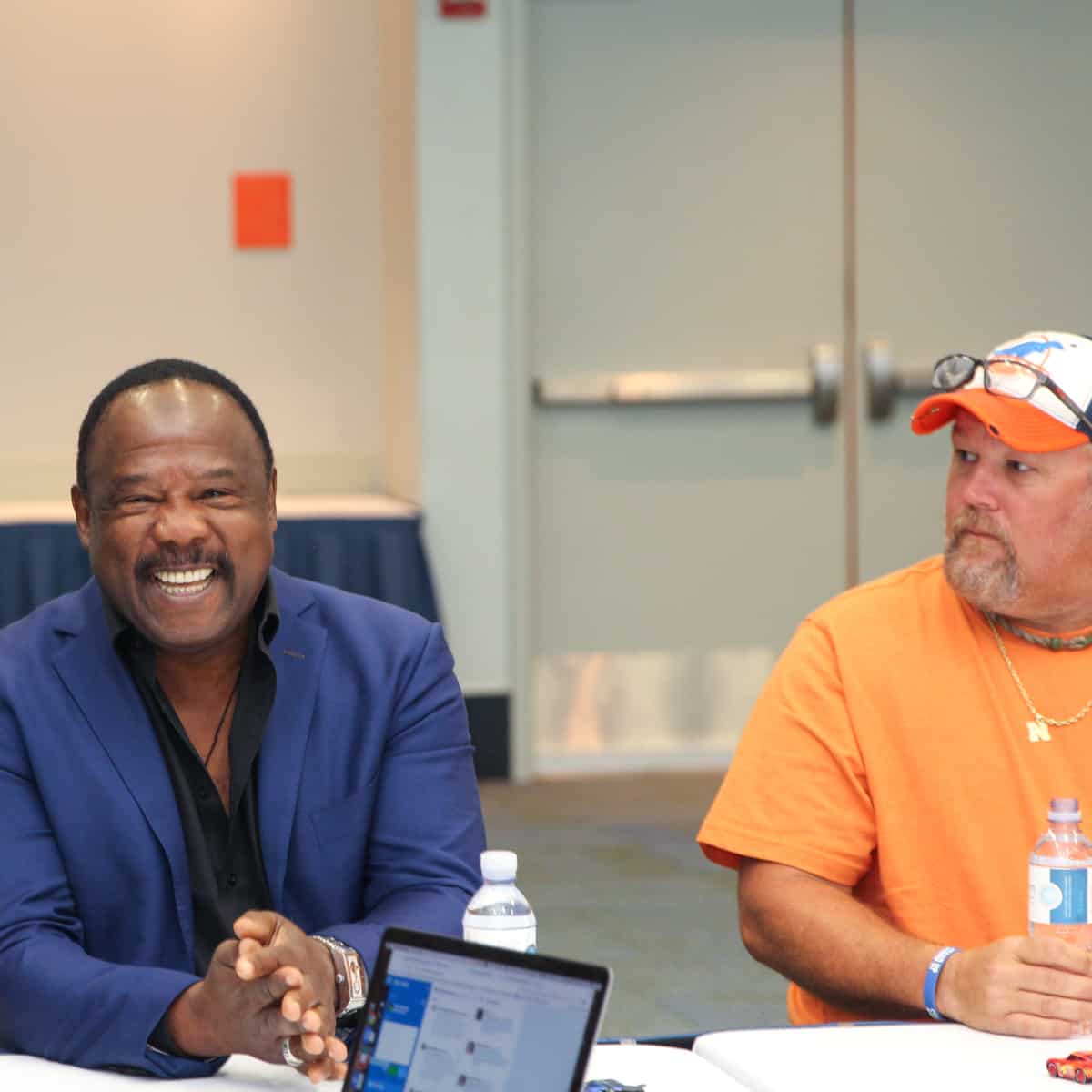 IW: Great. I mean, I always jump at the chance to do something different. This opportunity came along and I was just thrilled about it. It was totally different. In a booth by myself, with my own imagination; I found it quite liberating. 
That's kind of what keeps you going. That you're not always playing the same thing over and over again. 
Q: [To Nathan] I read in an interview where you described Sterling as "charming" but he felt kind of a little slimy to me…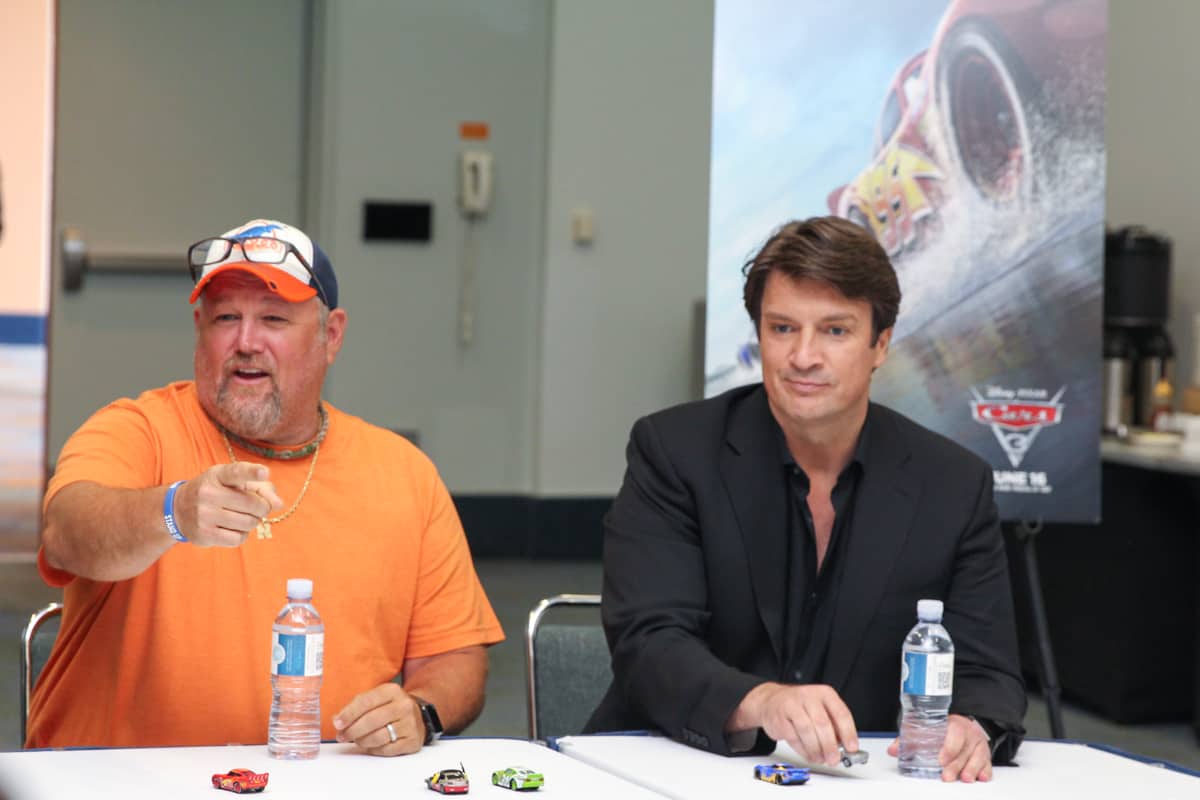 NF: That's fair. I always find that charming is one of the more misleading directions when you're reading a screenplay or a script.
Charming people are not so much interesting as they are interested. They're saying, "Hey, you are great. You are wonderful. You are the best."
In this case, as a businessman first, he puts Lighting McQueen into a "You are the best…but  I do have an ulterior motive."  I thin k that's where it gets a little charming.
Q [To Nathan]: You've played some memorable characters and voiced some characters. What do you think your favorite part about Sterling is? What called you to this part?
NF: What called me to this is the opportunity to work with Pixar.
I'm not going to lie to you guys. I've been to the Pixar facility twice. I've seen every Pixar movie. I've seen the Pixar documentary four times.
I am INTO Pixar. Nothing happens in a Pixar movie by accident. They tell the story, one pixel at a time. It's very, very careful filmmaking, and it's very methodically planned out. 
To be a part of it, you know you're going to be a part of a story well told, and it's going to be beautiful, and it's going to be a story that lasts.
Over and above anything else, I will do anything for Pixar. Point of fact, I actually did some janitorial work for them two weeks ago. I'm not picky. 
Q: Out of the three Cars movies, Cars 3 is my favorite because of that emotional aspect. Larry, doing the other two, was that a little different because it has more heart and emotion to it?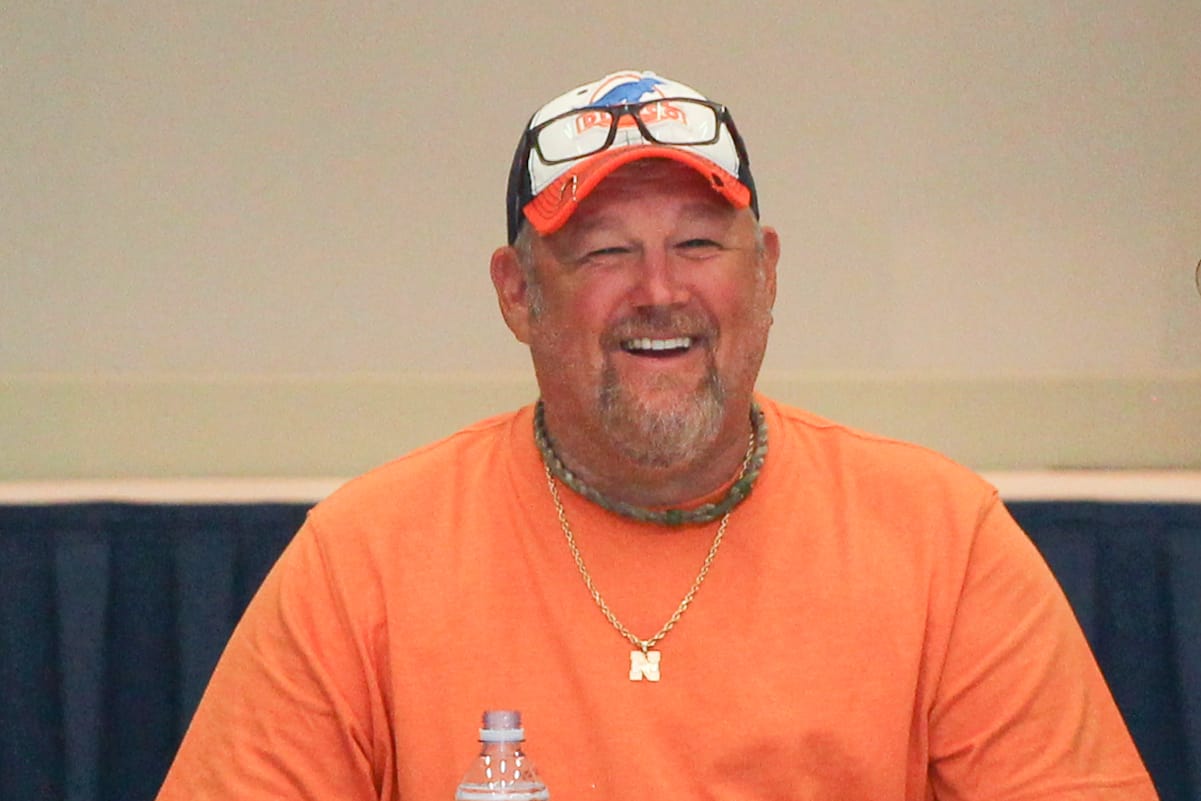 L: When you're doing the emotional part that you're supposed to be doing, you're just doing it with John Lasseter sitting on a chair with a piece of paper, telling you, "Okay, this is what's going to happen…" before you read your part. 
As far as Mater is concerned, when I do Mater, I want Mater to be lovable and I want him to be funny. Whenever theres' a scene when it's sad, you want Mater to pop in and lighten the mood up a little bit. 
So I hope that's what Mater did. 
Q: Can you share how you became involved in Cars 3?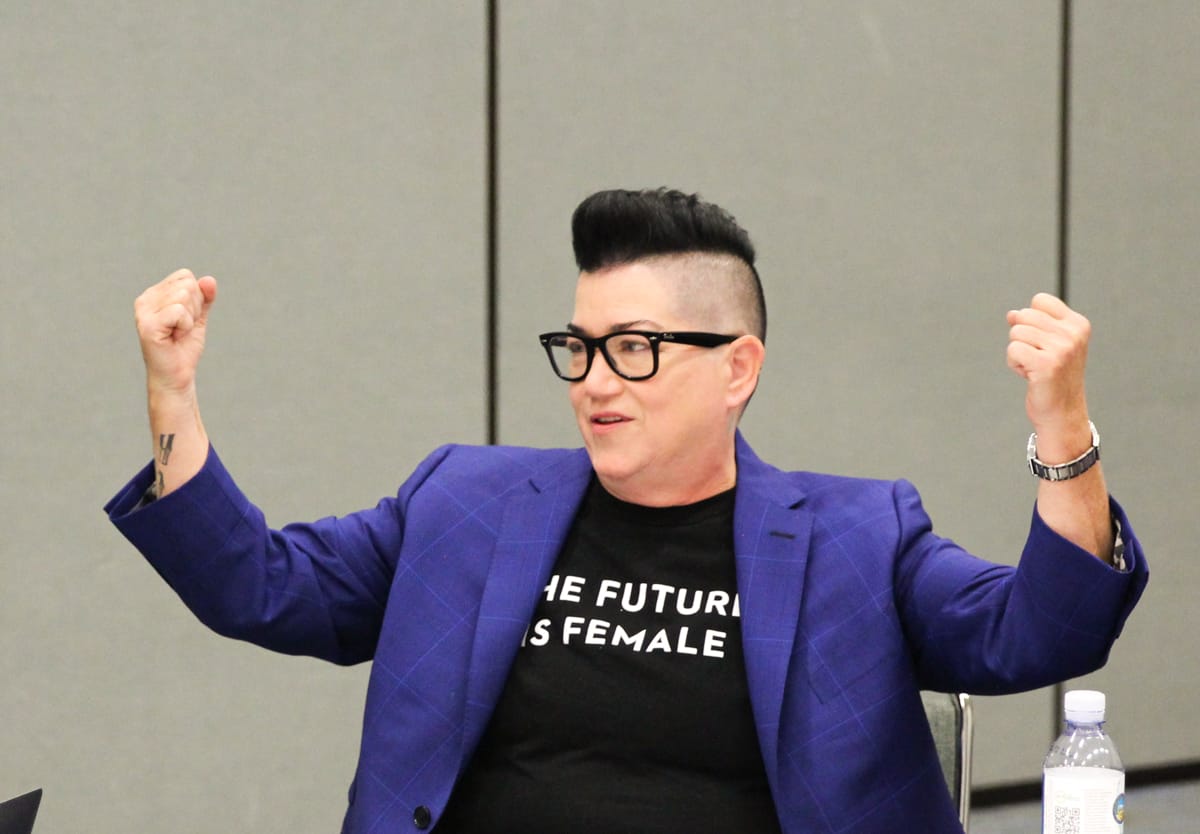 Lea DeLaria (LD): They called me. Why would I want to be Miss Fritter? Have you seen her? She's awesome. Come on! She stop sign is a buzz saw. She's terrific. I grew up where demolition derby was a big deal. That was like Friday night entertainment for me. The idea of being the queen of the demolition derby? Awesome.
When they came at me and said, "Do you want to do this?" I was like, "Yeah. (I have a really good idea of how to play her." They were all in, as was I, so it was awesome.  
Q: [To Lea] Who do you like playing more: Miss Fritter or Boo?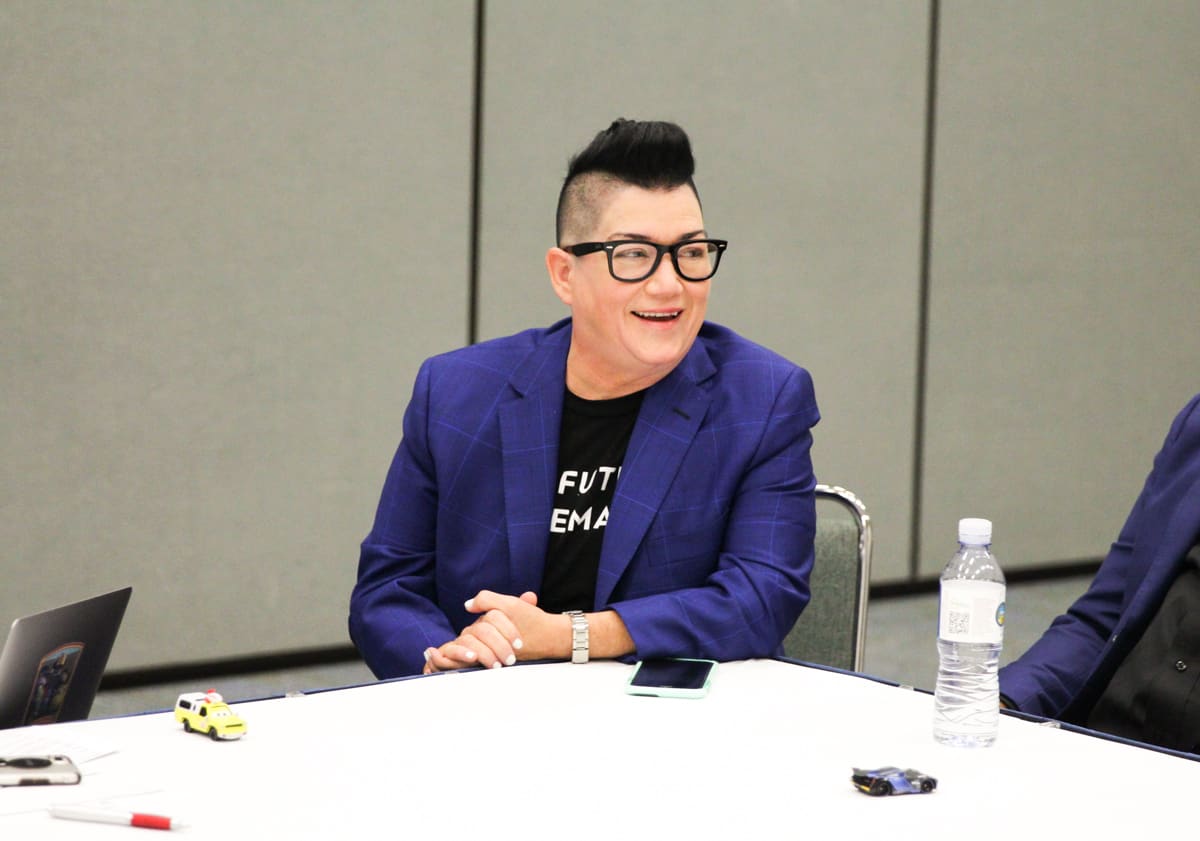 LD: I'm kind of gender fluid, so I'm going to say both. [laughs] That was an adult joke.
That's really hard, but Boo pays a whole lot more, so I'm going with Boo. 
Q: Did you have any input on your characters? How they looked, the colors or anything like that?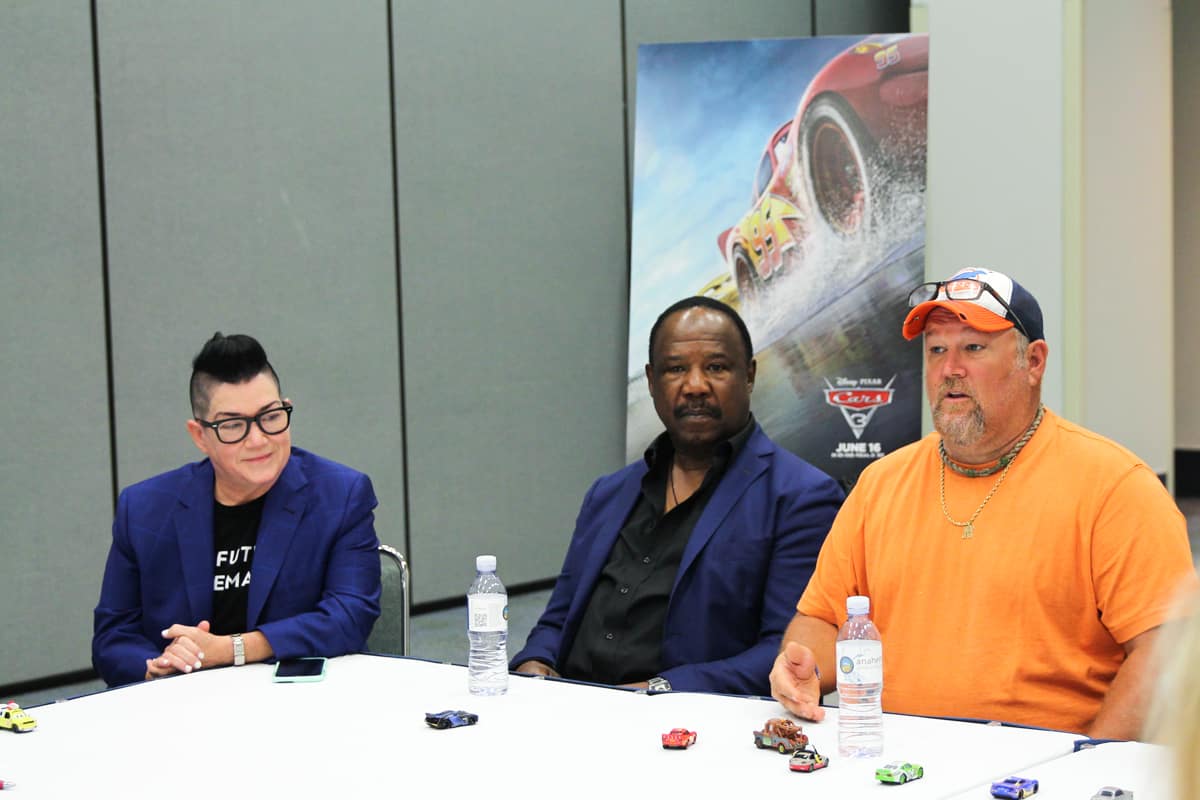 NF: The eyes are dead on.
LD: Miss Fritter captures my essence. Completely.
IW: I didn't have any input, but it's lovable.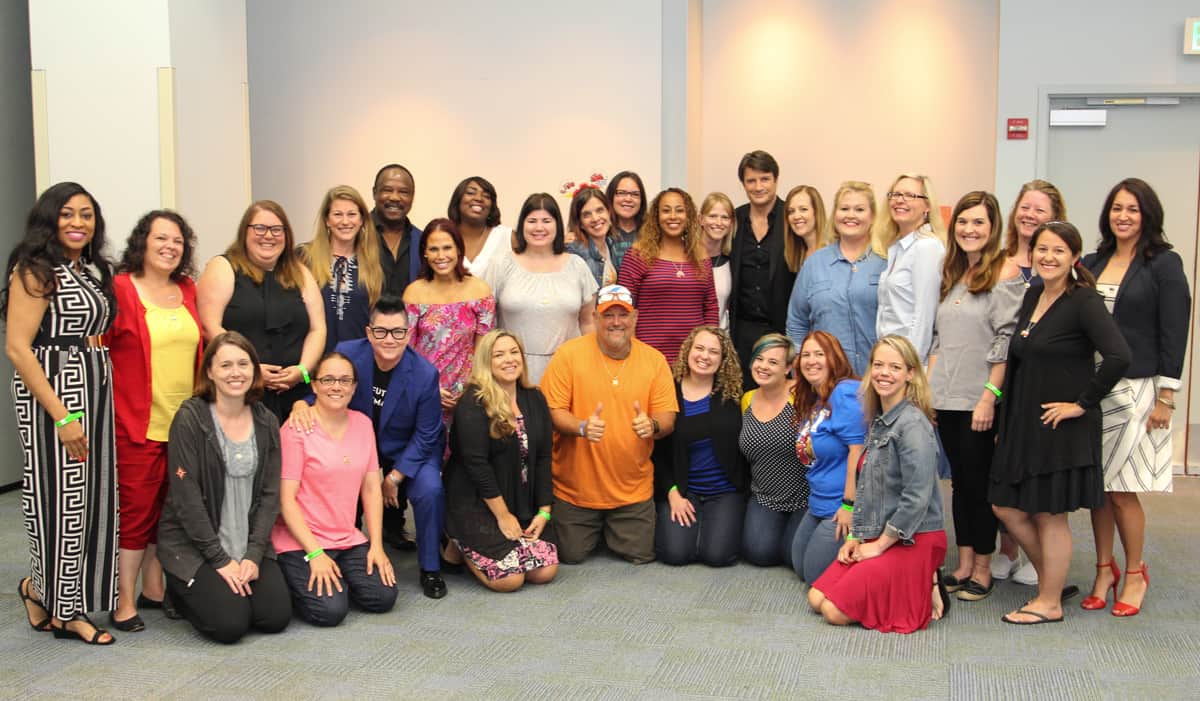 All in all, here are my favorite things about this interview:
Lea DeLaria is the best. She's politically motivated and she's using the power of her fame for good. I support equal rights with my whole heart, and her longtime work in the queer community (because DeLaria doesn't believe in the LGBTQ acronym) is admirable.
It was great to learn more about Isiah Whitlock Jr.; I loved finding out that he went to college in Minnesota! He's also a talented character actor. I'll be watching for more of his work in the future!
While I was absolutely, 100% most excited to interview Nathan Fillion, I have to say that Larry the Cable Guy was the biggest surprise of the day. There's no doubt that he's hilarious, but he's very respectful and articulate; a true class act!
Cars 3 races into theaters everywhere on June 16th. See your local showtimes and pre-order your tickets now!
See my other Cars 3 content:
View the newest Cars 3 trailer:
Stay on top of all the Cars 3 news at these links: