There's nothing like meeting people responsible for parts of life I'm most passionate about. Josh Cooley and Mark Nielsen of Pixar are two of those people.
Mark Nielsen has worked on a legacy of memorable Disney-Pixar films:
A Bug's Life
Toy Story 2
Monster's, Inc.
Cars
Up
Cars 2
Josh Cooley's work at Pixar is just as memorable:
Cars
Ratatouille
Up
Cars 2
Just after our group of mom bloggers had the privilege to watch Riley's First Date for the first time we sat down with Mark Neilsen and Josh Cooley to talk about their work on the short, on Inside Out and their future projects.
Did you know that you wanted to make the short film when you were making Inside Out? 
Josh Cooley (JC): I came up with the idea while working on the film because I was working on Inside Out for 4 years. 
How did you come up with the idea for Riley's First Date?
Mark Nielsen (MN): Toward the end of Inside Out production Pete [Docter] and Jonas [Rivera] (the film's director and producer)  started thinking about doing a short film for the DVD. They asked Josh to really start thinking about it come up with some ideas.
So Josh came up with a few different ideas and pitched those to Pete and Jonas. 
JC: This is the one they liked the best. 
How long did it take for the actual idea to get to what we just saw? 
MN: It took us about 10 months from when Josh first pitched to Pete and Jonas and then to John Lasseter to the time we had our final sound mix up at Skywalker Ranch. 
Did you have other ideas for shorts that didn't make the cut? 
JC: I know I pitched at least two of them, Riley's First Date being one of them. the other one was a Bing Bong idea. 
Do Either of you have daughters? Did a lot of Riley's First Date come from being a protective father? 
JC: Absolutely! First we had the idea for the kid at the end of the movie. We wanted to go into a boy's head at the very end. We'd been crying for 20 minutes, so let's think of something happy.
So we had that as a joke and I always loved that character. I wanted to see more of that. This was not planned at all, but all of us have daughters–the director, the co-director, the editor. We're all fathers of daughters, so we would just talk.
We were trying to write the story of Riley and we'd just naturally talk about our own experiences. I was talking about my daughter who was 4 or 5 at the time I was working on Inside Out. 
I was talking about how she was acting crazy. Our editor, who has daughters that are in college or out of college said, "Oh, you have nothing to worry about until she brings home the first boy."
I was like, "I never even thought of that ever being possibility." That's where the seeds of this idea came from.
Was it intentional to do something that was comedic instead of more emotional, more serious? 
JC: Comedy's kinda my thing that I go towards. When you have 4 minutes to tell a short story I think you jsut want people to come out laughing. A short, quick cut lends itself to comedy a little easier.
MN: As we were working on Inside Out, the dinner sequence where you go in and out of Mom and Dad's head, that what was playing so well with audiences, we knew the rhythem of that. We saw the potential and we knew that going back into their heads was worth pursuing. 
Already people are asking about an Inside Out sequel. Will there be an Inside Out 2? 
MN: Not at this point. That's not really been any real talk about that. 
Do you see yourself using the emotions and language in daily conversation? Like long term memory and short term memory? 
JC: My kids use it constantly, which I think it's awesome. I never thought of that being something 4 years ago. They're saying things like, "Daddy my Anger wants to take control."
MN: I have 4 kids. They talk about emotions now in different terms than they did before.
Do you think that helping kids deal and talk about emotions is going to be a legacy of Inside Out? 
JC: I didn't expect it, but I've actually heard that from health professionals. They've approached me and have said, "You have no idea how you've made it so much easier for me to get kids to talk about how they're feeling about things. I was blown away. I think that's a great legacy to have for this film. 
MN: It wasn't the intention going in but we found that along the way. 
What's the Inside Out emotion that's closest to your own heart?
MN: I think Joy is the one I was drawn to the most. I love Amy Poehler and what she brought to that character. 
JC: I would probably say Joy as well, although I had a lot of fun writing Sadness because I feel she was just a great part. She's what the movie is about. You can't have Joy without Sadness. Without Sadness Joy has nothing to play off of. So Sadness was always the one who was just knocking her down and it was really fun to do that. 
MN: Josh was the one who did the voice of Sadness in Dad's head. 
JC: My line is, "Go back to jail!" 
MN: He also did the voice of Jangles the Clown in Inside Out. 
In casting Riley's First Date were there certain cast members you had in mind immediately?
MN: We inherited most of the cast from the feature film for the short. But Jordan doesn't have any dialogue in Inside Out, so we did have to cast a boy and the emotions in Jordan's head.
JC: One is Flea from Red Hot Chili Peppers. Another is Bill Hader just doing one sound.
What's next for you two?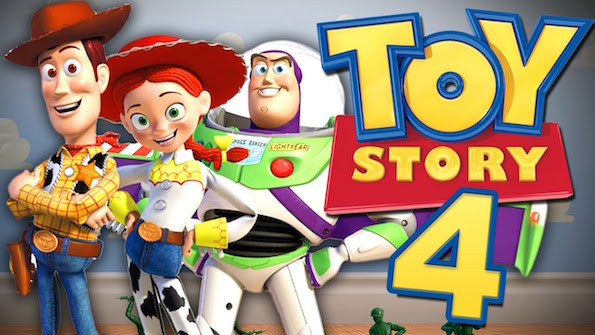 JC: Well, I'm working on a small, independent film called "Toy Story 4"
MN: Josh is the co-director.
JC: Yes, I'm the co-director with John Lasseter. So I'm a little busy. It's going to be exciting. That's all I can say.
MN: And I'm working on a future Pixar feature film that I'm not allowed to talk about at this time.
Do you feel any pressure working with John Lasseter? 
JC: No, I love working with him. I've worked with John Lasseter since Day 1 at Pixar. I've been here for almost 13 years and the first movie I worked on was Cars. I love working with that guy. He's so talened and so awesome. There's no pressure at all.
MN: He's incredibly inpsirational with his crew. I worked on all his earlier films and the crew just loves working with him. He's so engaged and he's complementary. He's great at cutting to the chase and getting right to the solid notes that just blows us all away every time.
JC: He's the best storyteller I've ever worked with. He just knows how to tell a great story. It's really exciting.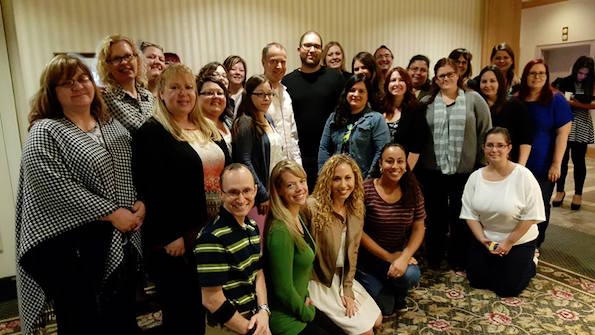 This was such a great interview. Mark Nielsen and Josh Cooley are two incredibly talented people and I can't wait to see anything they work on in the future!
Inside Out with Riley's First Date and other bonus features is now available on Blu-ray, DVD and Digital HD! 
About Inside Out:

Do you ever look at someone and wonder what's going on inside their head? Disney-Pixar's "Inside Out" takes an exciting and hilarious journey into the mind to find the answer.

Based in Headquarters, the control center of 11-year-old Riley's mind, five emotions are hard at work, led by lighthearted optimist Joy.

She strives to make sure Riley stays happy as she operates alongside fellow emotions Fear, Anger, Disgust and Sadness.

It's "an instant classic," raves Richard Roeper, Chicago Sun-Times.

Experience it like never before on Disney Blu-ray!
If you've never seen Inside Out, check out the official Inside Out trailer. Be prepared, you're going to want to see the whole movie after watching it!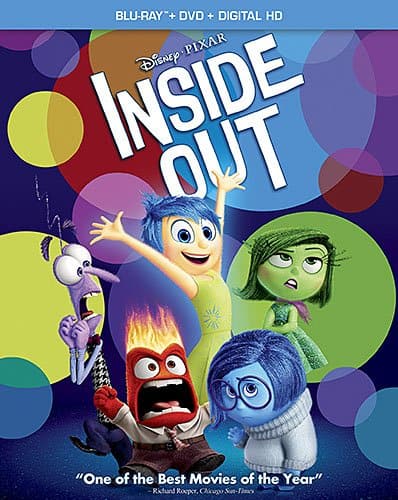 Buy Inside Out on Digital HD and watch it today, or get the Blu-Ray DVD combo and have it delivered to your door!
Check out the other posts about my recent trip to San Francisco for the #GoodDinoEvent, #InsideOutBloggers and #MilesEvent:
Disclosure: Disney and Pixar flew me to San Francisco to participate in The Good Dinosaur press event and other PR activities. All opinions are my own. See my disclosure policy for more information.