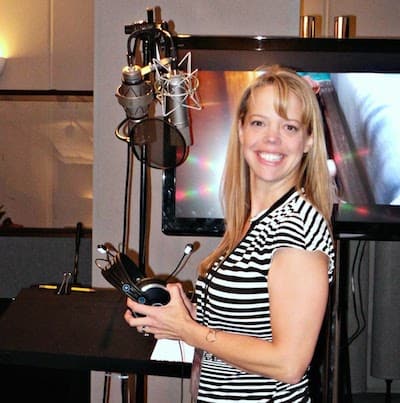 When I was on a trip to promote Disney's Million Dollar Arm in June, my favorite Disney publicist told me that getting into the recording booths at Disney Animation Studios and doing a character voiceover was a bucket list item. I had seen some of my blogger friends writing about doing this a few times, but I didn't understand what an experience it would be until I did it myself last week.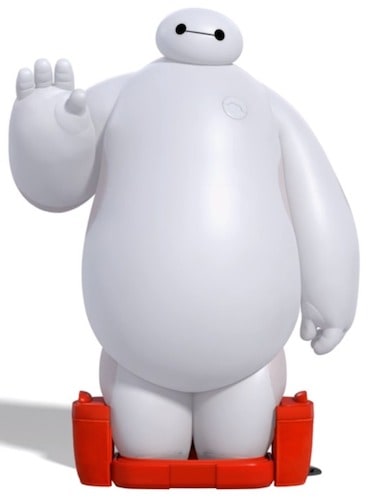 If you've seen Big Hero 6, you know that Baymax is a special character. I shared this on my post, How to Draw Baymax, but if you missed it, here's a brief description of who Baymax is:
Baymax cares. That's what he was designed to do. The plus-sized inflatable robot's job title is technically Healthcare Companion: With a simple scan, Baymax can detect vital stats, and, given a patient's level of pain, can treat nearly any ailment.

Conceived and built by Tadashi Hamada, Baymax just might revolutionize the healthcare industry. But to the inventor's kid brother Hiro, the nurturing, guileless bot turns out to be more than what he was built for—he's a hero, and quite possibly Hiro's closest friend.

After some deft reprogramming that includes a rocket fist, super strength and rocket thrusters that allow him to fly, Baymax becomes one of the Big Heroes.
The scene I did voice of Baymax for is when Baymax reappears in Hiro's life after the death of Hiro's brother, Tadashi. Here's the video of me recording Baymax's voice:
Here's the finished clip of my voiceover for Baymax:
A few things to note:
1. I absolutely did not nail this. Doing a 45-second voiceover is hard. I can't even imagine the work that goes into preparing to voice a character for an entire movie! There were cues that come through the headset just before my I was supposed to speak, but that wasn't enough for me to get the timing exactly right.
2. I don't care that I didn't nail it! 🙂 Going into the same recording booth that all the real Big Hero 6 voice actors used, doing what they did to add a voice to a character, was surreal! I had enjoyed reading about others doing this for past press trips, but I definitely didn't know what I was missing. I feel so lucky that I had the opportunity to do a Disney voiceover, and it's fantastic that Disney provided both the videos so I can hold onto the experience forever.
3. I think this is the most tired I've ever looked in any picture/video of myself that I've made public! I did this Baymax voiceover on the last day of the press trip. The fourth full day of interviews, parties and once-in-a-lifetime experiences. It was also the day after the Big Hero 6 premiere and party. Sleep was definitely low on my priority list, and I was showing it! I know I can't maintain that pace for more than a few days, but I'd choose amazing experiences over sleep any day.
Disney's Big Hero 6 is showing in theaters everywhere. Get your tickets today so you can see how much better professionals do voice acting!
Check out the rest of my Big Hero 6 posts:
See all my Entertainment news or just the Disney updates. 
Thanks to Disney for the videos and to Choya Porter for taking my picture in the recording booth.
Disclosure: Disney flew me to Los Angeles and covered most expenses to participate in this experience and others for the Big Hero 6 press trip.