Cars 3 is available today on digital HD and on Blu-ray or DVD on November 7! Buy it today!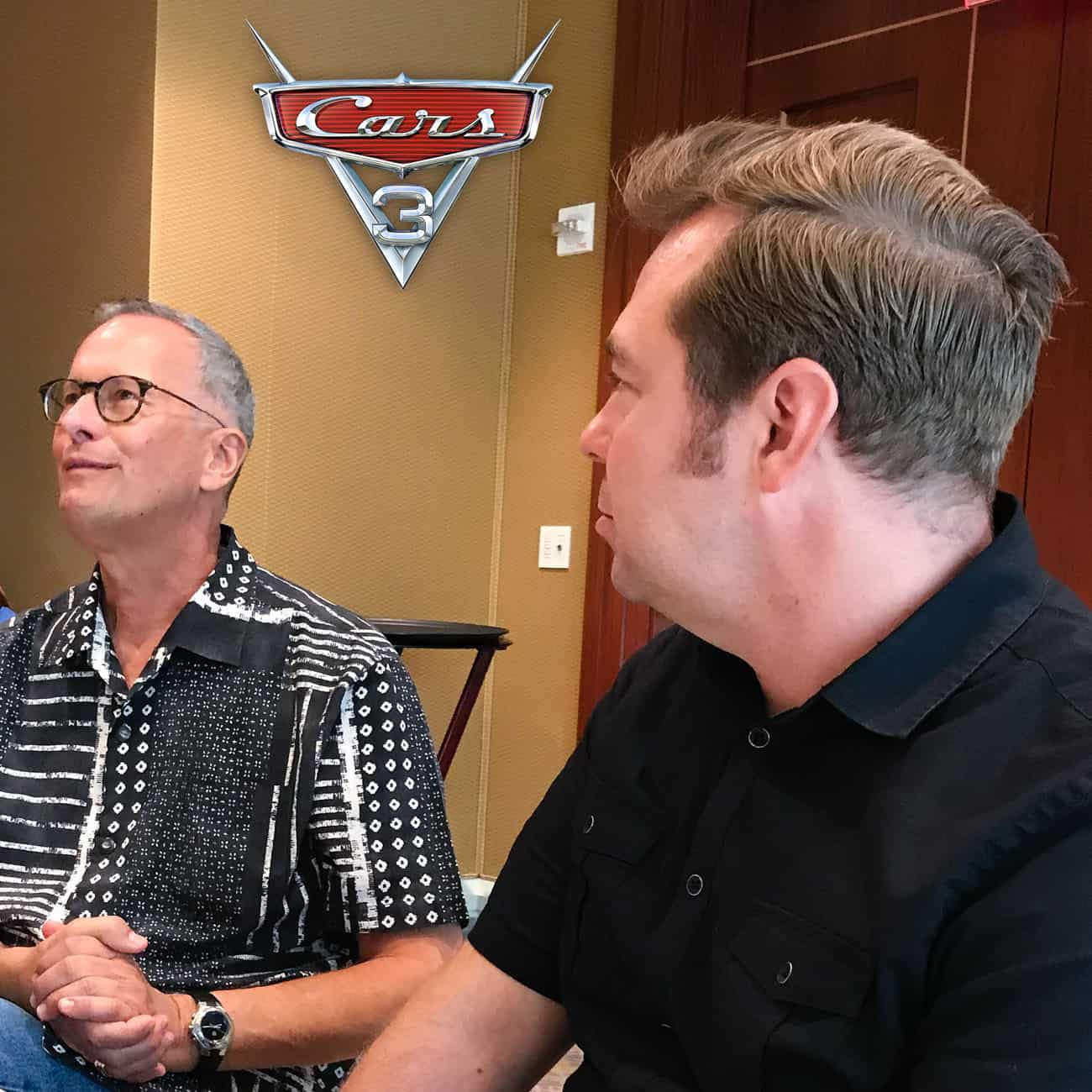 I'm just going to say it: I'm so lucky.
Not because I got to go to LA for the Cars 3 premiere in June (although that was amazing and I appreciate every single second of that event). Not because I just came back from Charlotte, North Carolina for a whirlwind immersion into NASCAR for the Cars 3 in-home release (even though it was a fantastic trip and I feel so fortunate that I was invited).
I'm so lucky because I have this true love and passion for Disney, Pixar, animation and entertainment, and I have had some bucket-list-level opportunities to dive head-first into the industry and get answers to the questions I really want to know.
It just feels like such a blessing. That my husband and I can raise our family in Minnesota, but every once in a while I get to fly to a different city and satisfy my need for information on my favorite topic. Then I get to return to my family with a few new experiences under my belt and a wealth of new details in my brain.
I really and truly love two vastly different themes that always seem to come up when discussing Pixar projects:
The heart and emotion behind the film or project.
The technology Pixar uses to make that particular project even more special and unique than the ones before it.
This time, when interviewing Cars 3 director Brian Fee and producer Kevin Reher (for the second time!), I had another topic in mind: music. I wanted to know more about the Cars 3 soundtrack, the score, the composer and the artists. I found out a lot!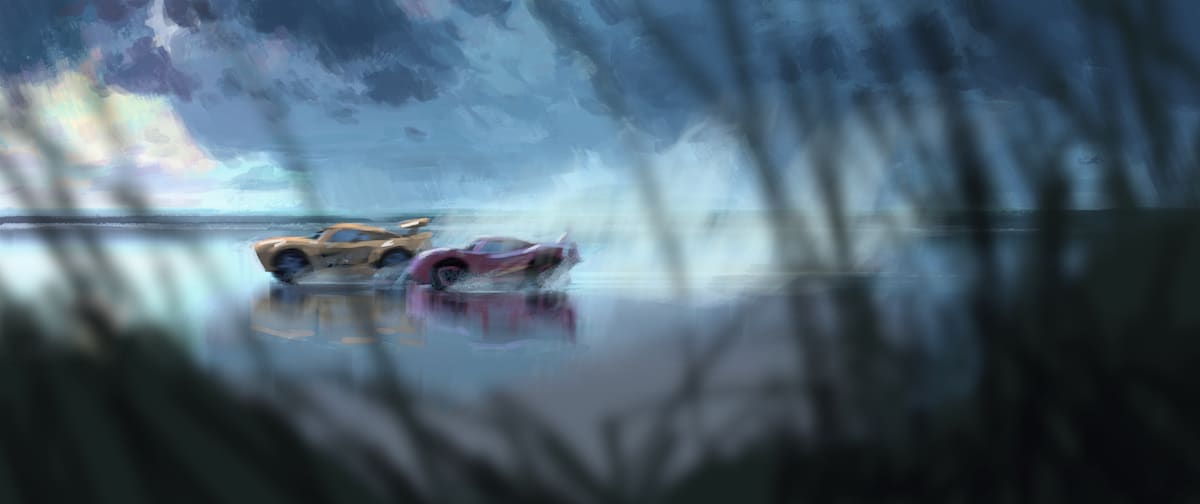 Brian Fee and Kevin Reher on the Music of Cars 3
Q: The soundtrack and score add so much to every movie, and it's so important to the overall effects. How did the soundtrack come about for Cars 3?
Brian Fee (BF): We knew we wanted Randy [Newman] back, definitely.
Kevin Reher (KR): Since  we were going back to the roots of our franchise…
BF: We wanted Randy back. That was a no-brainer.
KR: And Randy does amazing small moments but he also respects not stepping on the humor, which is often very difficult for some of the composers. Support the humor, support the jokes. 
BF: Then we knew we wanted some songs. It's become part of the vocabulary of the franchise. To have people write original songs and redo songs. 
So we kept all that in mind and just looked for the opportunities and who would be right to do which parts. 
KR: We work with Tom MacDougall, who's the Senior Vice President of all Disney feature animated music. He had his own ideas of people that might be good, like James Bay and Dan Auerbach.
Then I said to him, 'Did you know we have a cast member who's a jazz singer? — Lea Delaria.' So that's how she ended up on the soundtrack doing Riding on the Freeway of Love.
BF: Dan Auerback came about while we were still in storyboard. We were dropping in a Black keys song. All that stuff is temporary…it's all temporary till it's not. But then we couldn't beat it. We asked Tom MacDougall to come up with some options. But they weren't working. We're like, The Black Keys song is just better. 
KR: Then Tom said The Black Keys aren't working together, so we got like the one Black Key. Dan Auerbach was the big driver behind it, and he came up with a terrific song.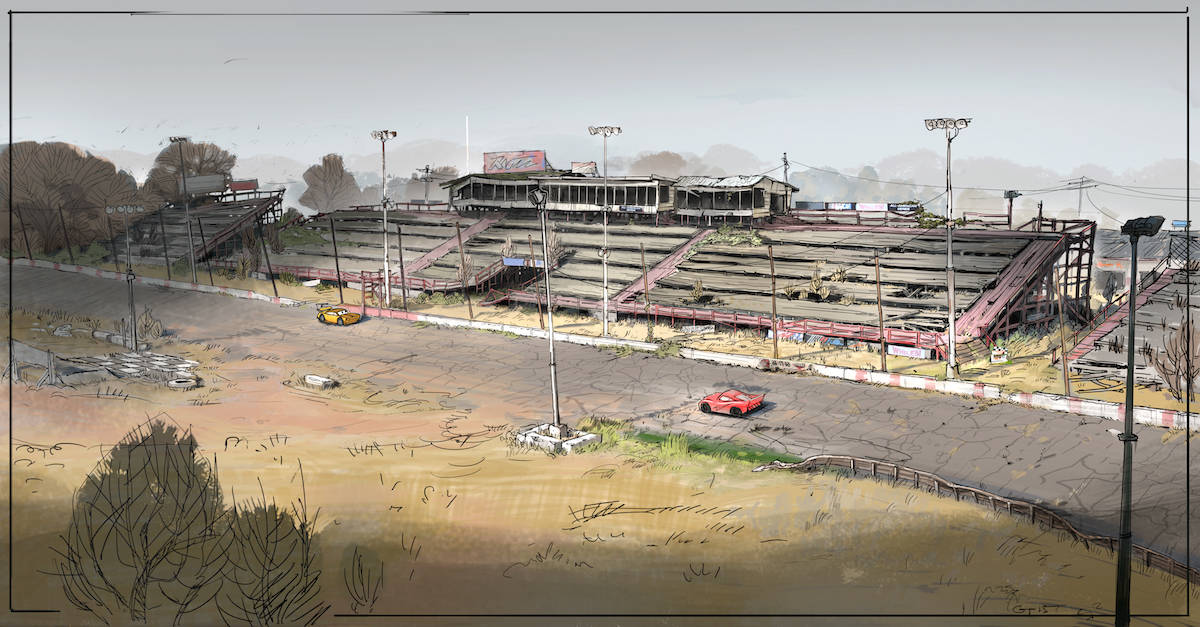 BF: Working with Randy was incredible.
I mean, I've never directed a movie before, and I'm having conversations with Randy Newman about what he should be doing for the movie. It's not lost on me how incredible that it.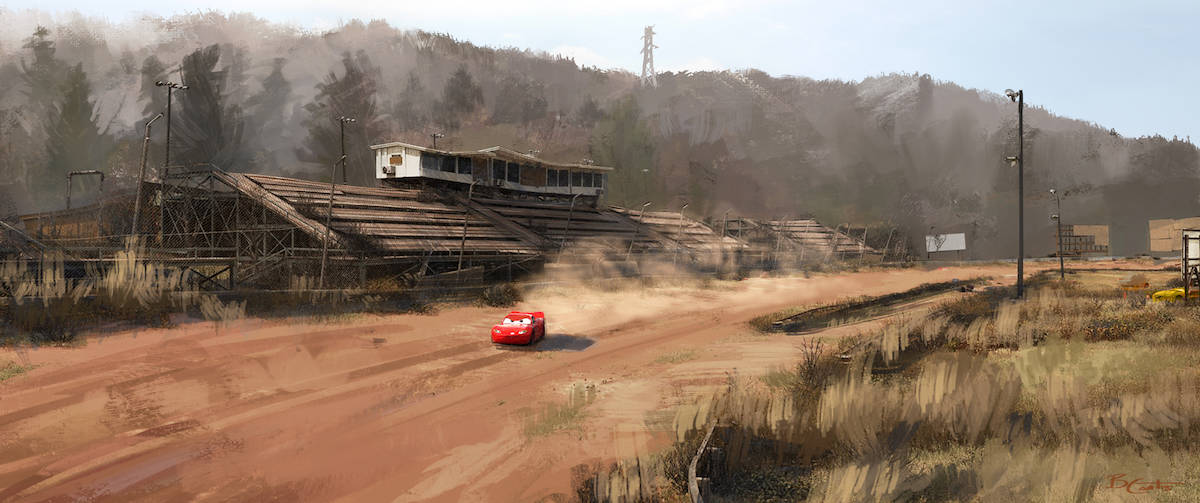 KR: You give Randy the emotional content. We had this one cue when you come into Thomasville, and he thought it was celebratory. It ended up sounding like Hee Haw. 
There were a lot of banjos and all this stuff. Brian was like, "I have to tell an Academy Award winning composer that in less than seven days, he has to come up with something else." 
BF: The recording session is already slated. It's happening. 
…it's the moment when McQueen and Cruz are driving on Doc's track. It's the seeds of their  relationship as mentor and mentee. She's now starting to understand McQueen's advice, and he's starting to understand the joy that Cruz is taking his advice.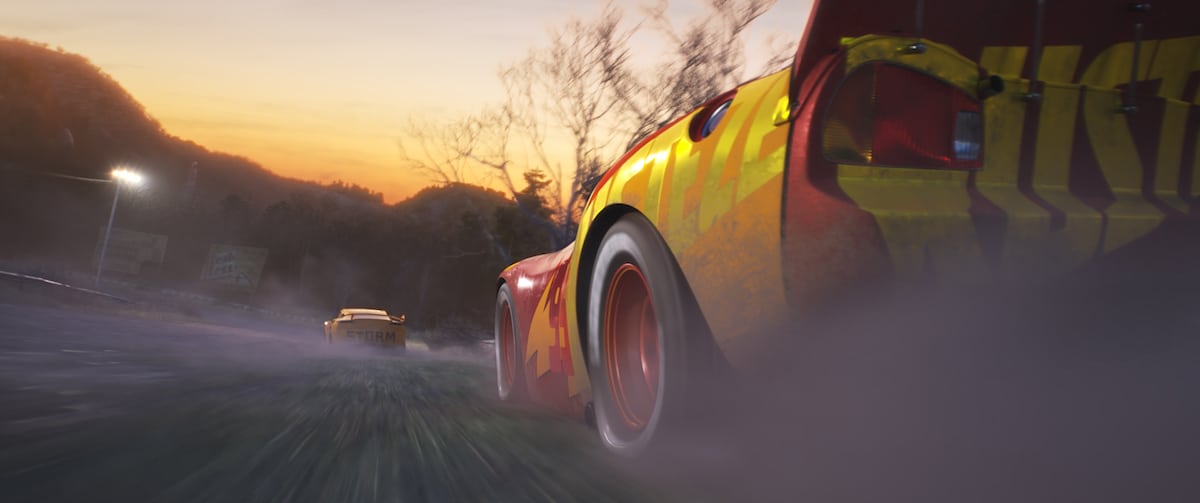 Randy's original take was to score for action, because they're racing. It was great music, just for a different story. It wasn't the story we were trying to tell.
So…it's one thing just to give notes. But it's another thing to basically say we need a complete re-write. A do-over. 
We got Randy Newman on the phone and explained to him that, for this particular moment, don't score the visuals, score the emotion. And he's like, 'I understand. I'll see what I can do.' Four days later we're on the stage with a 104-piece orchestra.
KR: Randy also does a full orchestra. A lot of composers will just do the string section one day. Then they'll do the horn section another day. He likes everybody in the room, and they love him for being able to be in the room together.
The orchestra gave him a standing ovation at the end of the scoring session.
Cars 3 is available now on digital HD and on Blu-ray or DVD on November 7! Watch it today!
See my other Cars 3 content:
View the Cars 3 trailer:
Stay on top of all the Cars 3 news at these links: