Cricut Disney Mystery Box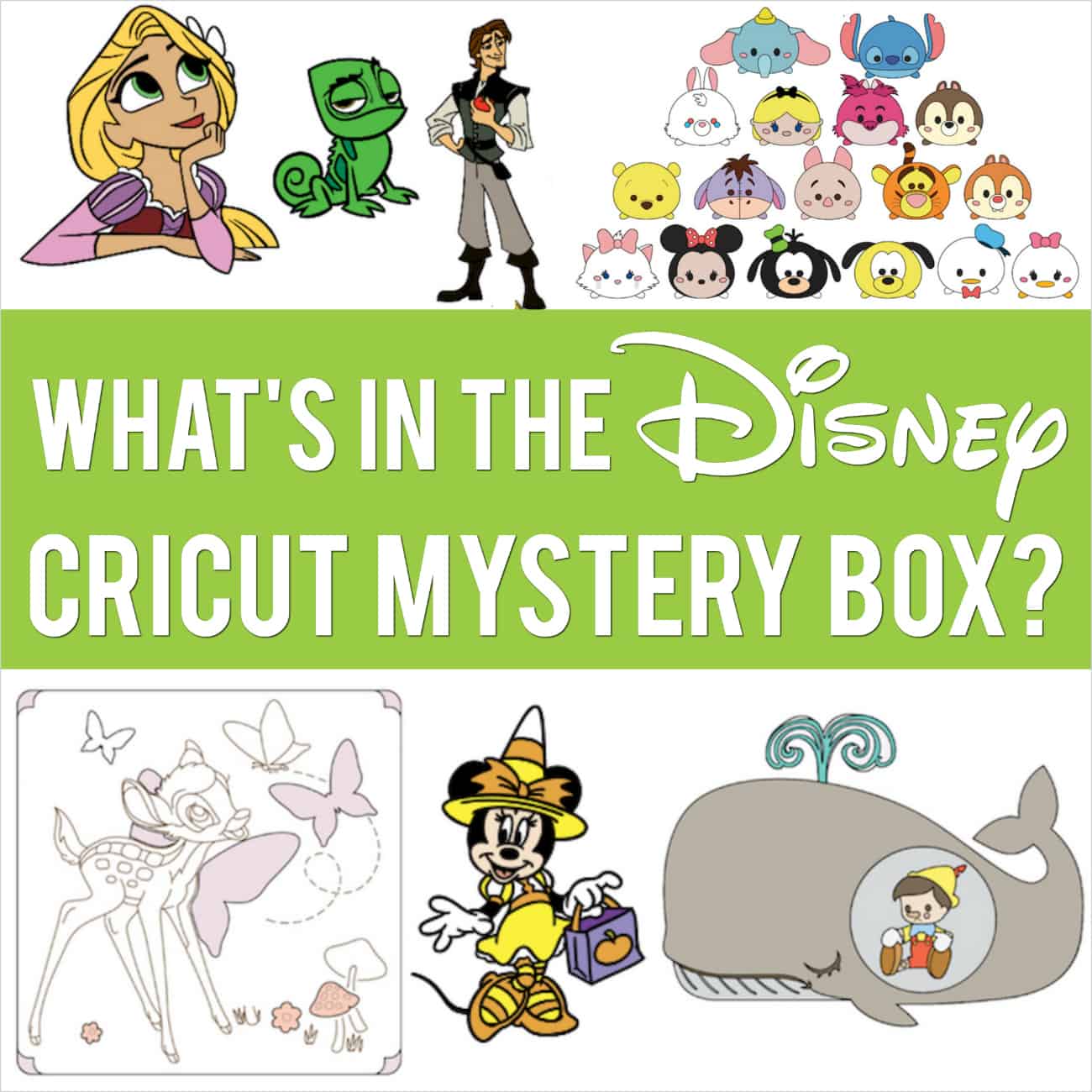 When the new Cricut Disney Digital Mystery Box went on sale I just about started jumping up and down.
I've been curious about Cricut's mystery boxes and bundles for a long time, but I had never purchased one. And now there was a Cricut DISNEY Mystery Box available!
Related posts:
– Read my Cricut Explore Air 2 review to see everything I love about it (and a few things I don't love!)
– Everything you need to know about the Cricut Design Space App.
– Need to know what a Cricut is or what it can do? Read this first: What is a Cricut Machine and What Can it Do?
Seeing a Disney mystery box for Cricut was like a sign that it was time to make my first purchase. It's a $29.99 bundle of Disney Cricut files with a value of $108 – I couldn't resist. So I went ahead and added the Cricut Disney Mystery Box to my cart, checked out and waited for the order confirmation to hit my inbox.
I was so happy that the order was confirmed right away, because I couldn't wait to see what's inside the Cricut Disney mystery box. I even made a reaction video: What's in the Cricut Disney Digital Mystery Box. You can check it out here:
I absolutely think the Cricut Disney mystery box is worth the price! Buy it now!
If you're not into watching videos I've included a list and pictures of everything that's included in this Disney Cricut mystery box.
It turns out there are 6 different Disney bundles included in this mystery box. It's a total of 94 different Disney Cricut images plus a coordinating Disney font for your Cricut.
Small Disney image bundles for Cricut are all $29.99 each, and I got SIX packs for that same price!
What's in the Cricut Disney Mystery Box?
Here's my list of everything included in my Cricut Disney Mystery Box:
1. Disney Tsum Tsum Cricut bundle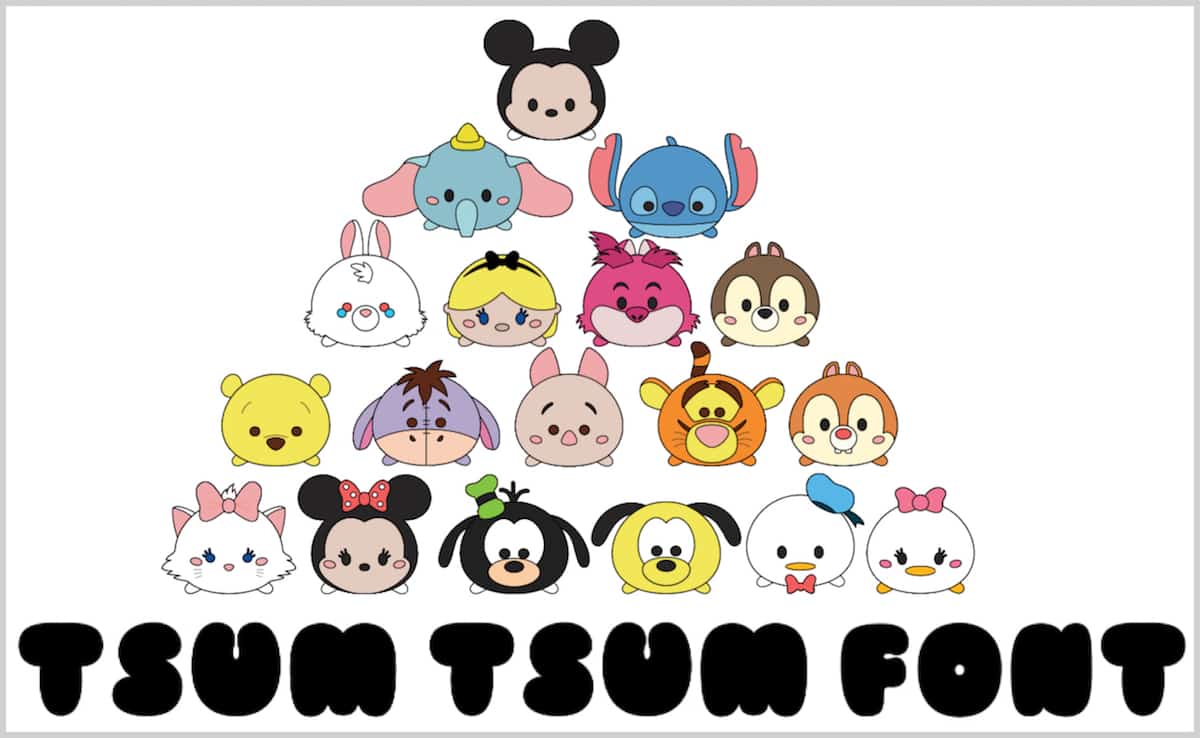 This includes front and back images of 18 different Disney Tsum Tsum characters and the coordinating Tsum Tsum font.
2. Disney Tangled – The Series Cricut bundle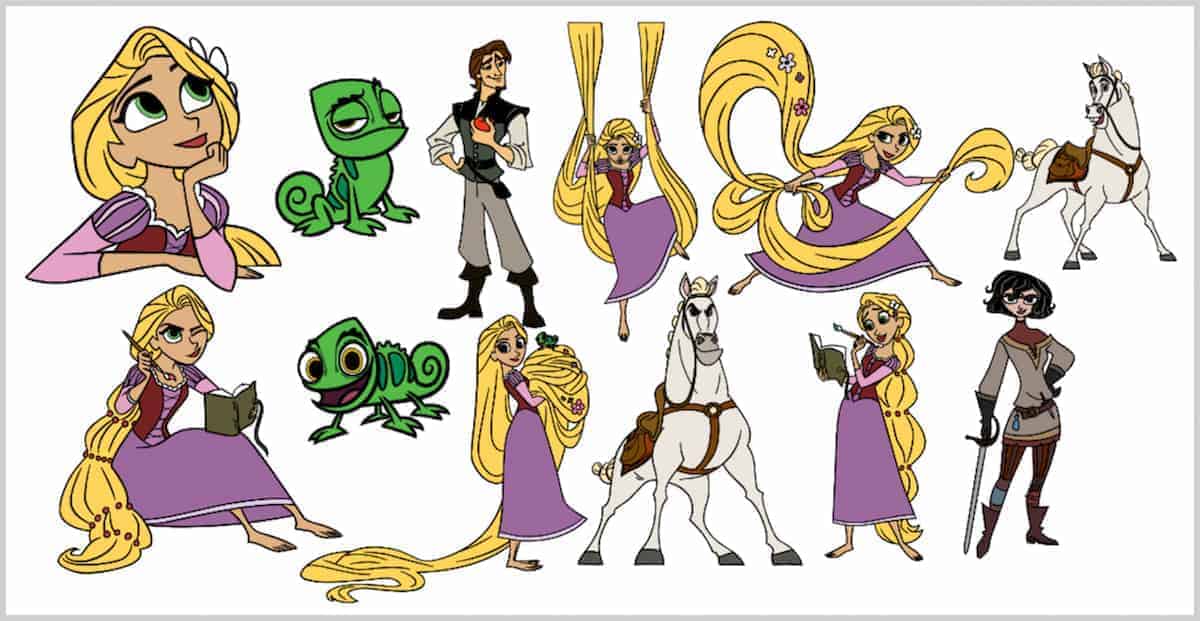 The Disney Tangled the Series bundle in the Disney digital mystery box for Cricut has 12 different images with draw line accents. Images include Rapunzel, Eugene (Flynn), Pascal, Maximus and more.
3. Disney Zootopia Cricut bundle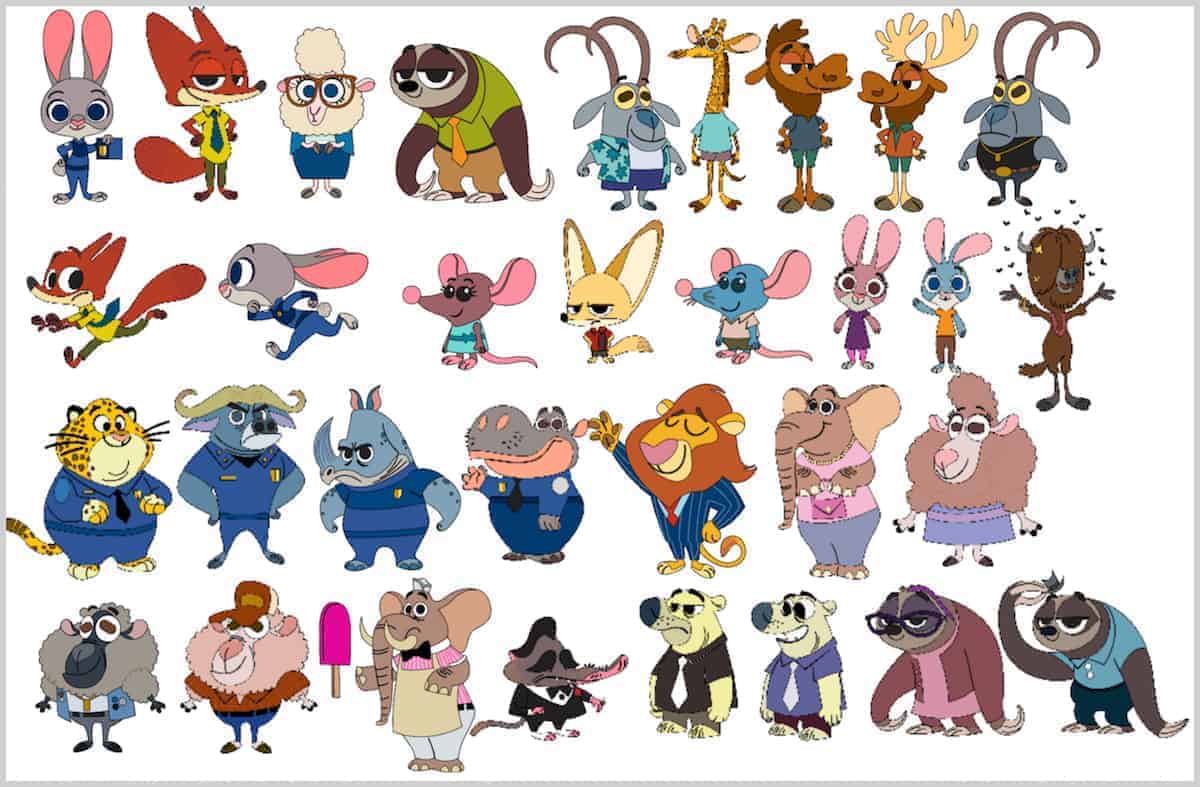 The Disney Zootopia bundle in the mystery box has 32 character images. They're paper art with draw line accents and I think all the favorite characters from Zootopia are included. My favorite, of course, is Flash – mostly because my interview with Zootopia's Flash was one favorite Disney experiences!
4. Disney Classic Scenes image bundle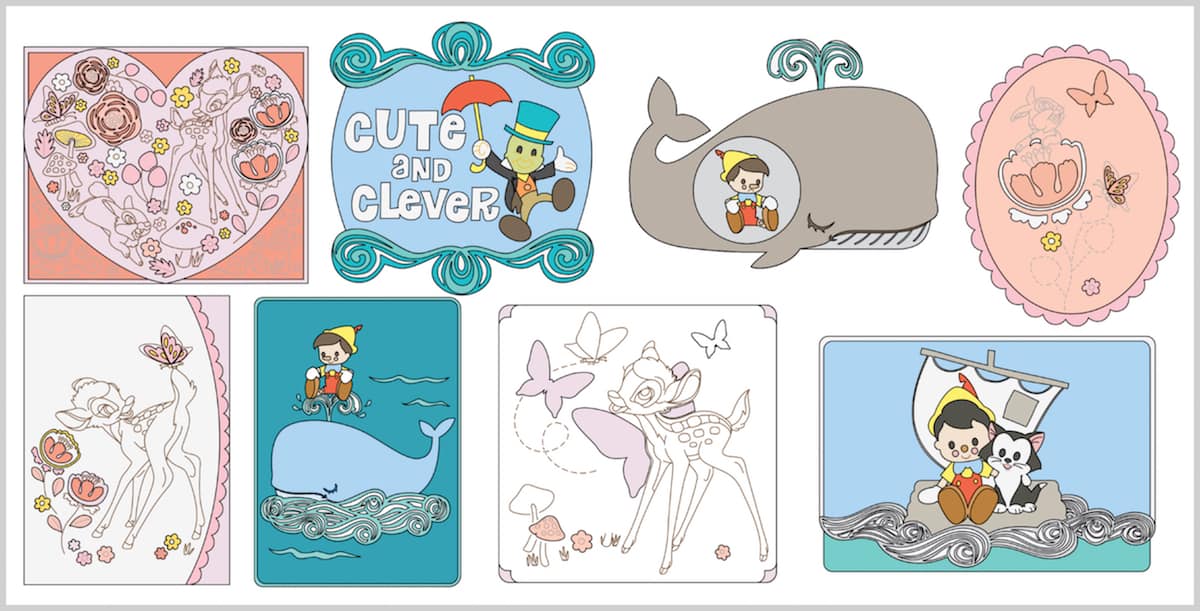 This part of the Cricut Disney Mystery Box might be my favorite. It's eight different layered images depicting scenes from Bambi and Pinocchio. These could be used to make Disney valentines or cards or a variety of other projects.
5. Disney Lion Guard Cricut bundle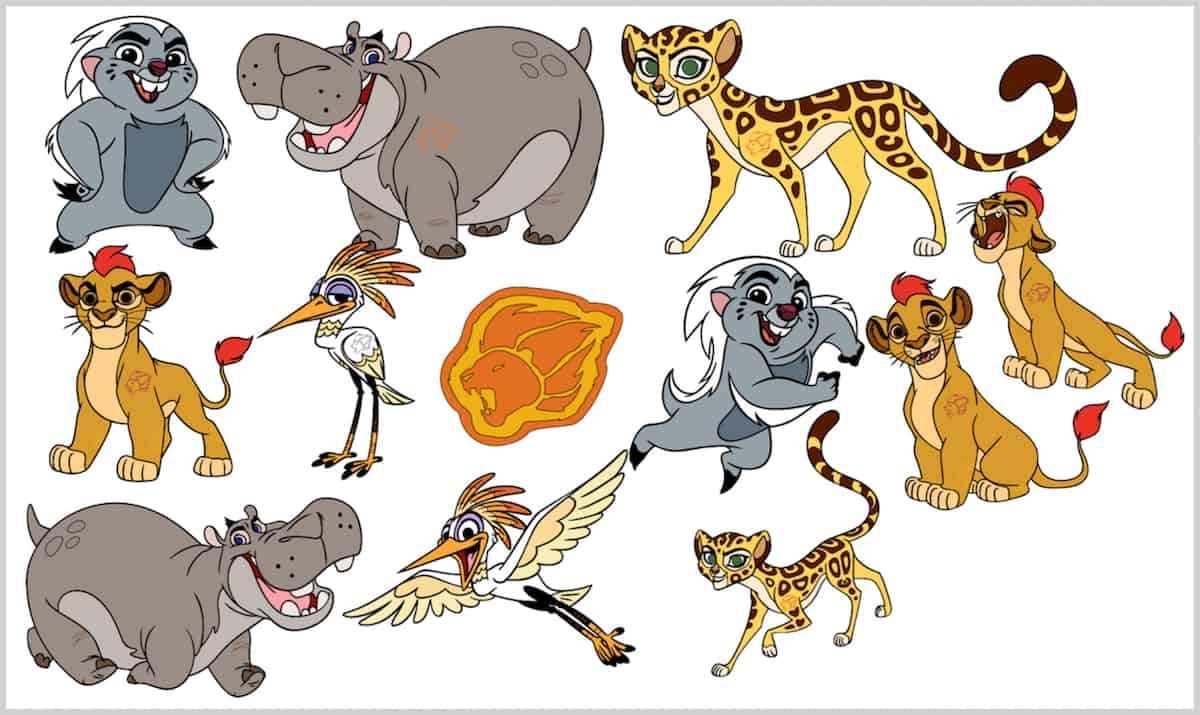 This Disney image bundle in the Cricut mystery box is paper art of 12 character images with with draw line accents.
6. Disney Mickey and Friends Halloween Cricut bundle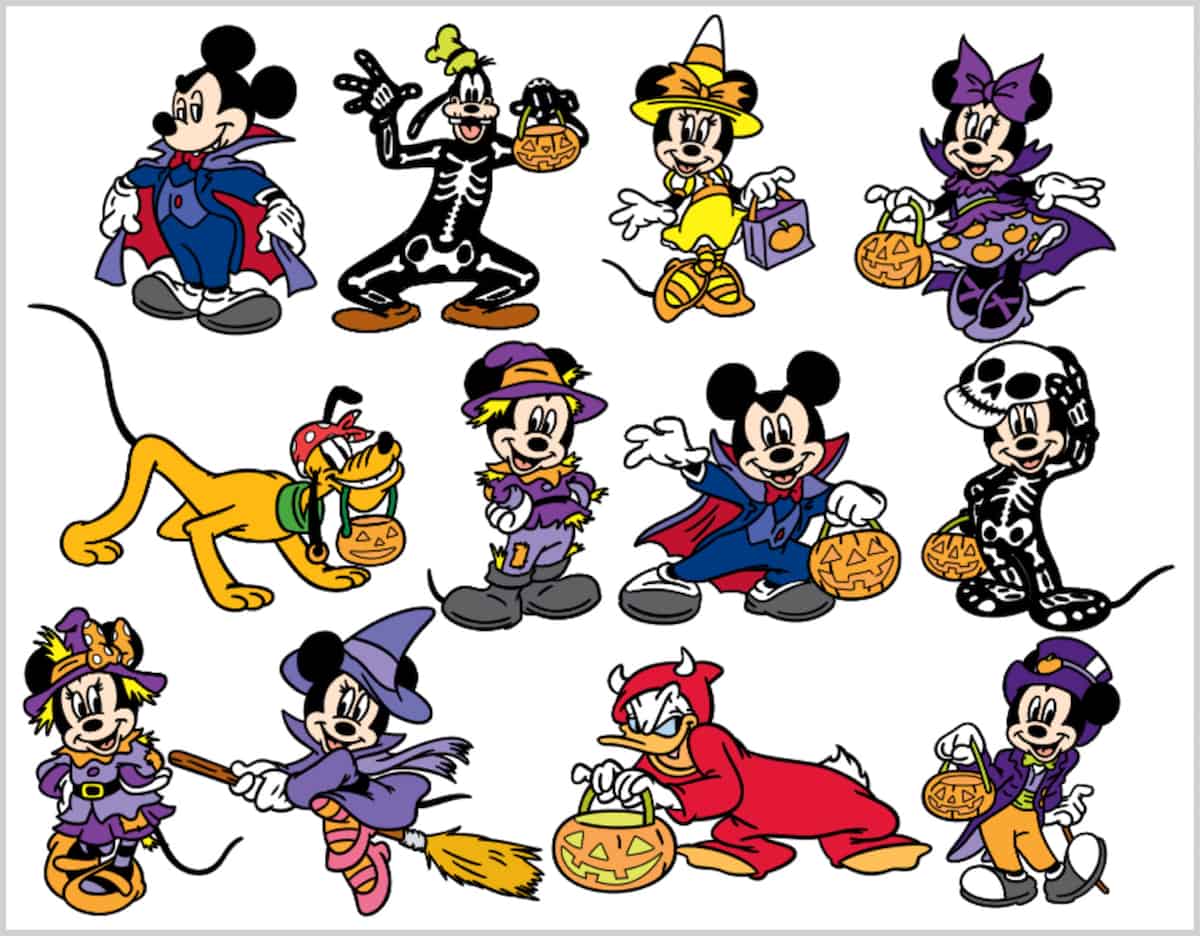 If the classic scenes pack is my favorite, the Halloween image bundle in the Disney Cricut Mystery Box takes a a close second! The 12 included images are layered so they can be manipulated and redesigned. I could see some talented people using these files to create amazing Disney pumpkin stencils!
Is the Cricut Disney Mystery Box worth it?
In short, YES, this mystery box is definitely worth it.
As I said before, the Cricut Disney Mystery Box includes six different Disney bundles made specifically for the Cricut. One Disney bundle usually sells for $29.99, and you can get all six for the same price!
The Cricut Disney Mystery Box has a total of 94 licensed images and a coordinating font. That can make a ton of projects! It's only available for a limited time, so buy it today!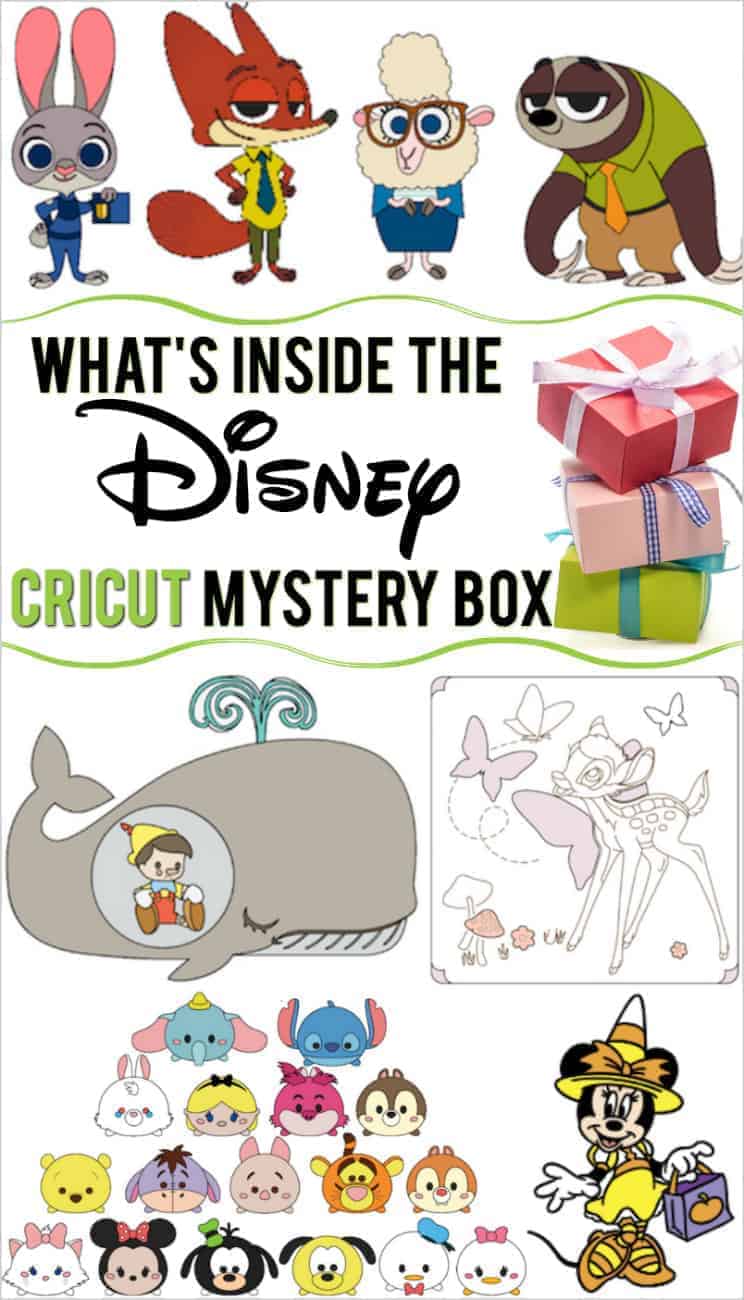 The Cricut Black Friday deals are still going strong, but this is just the beginning! We're ready for the for the next round: Cricut Cyber Monday deals!

Don't miss my Black Friday 2018 Cricut Deals cheat sheet! You'll find the lowest prices and best deals for every Cricut cutting machine, plus deals on vinyl and accessories!