Disney pumpkin stencils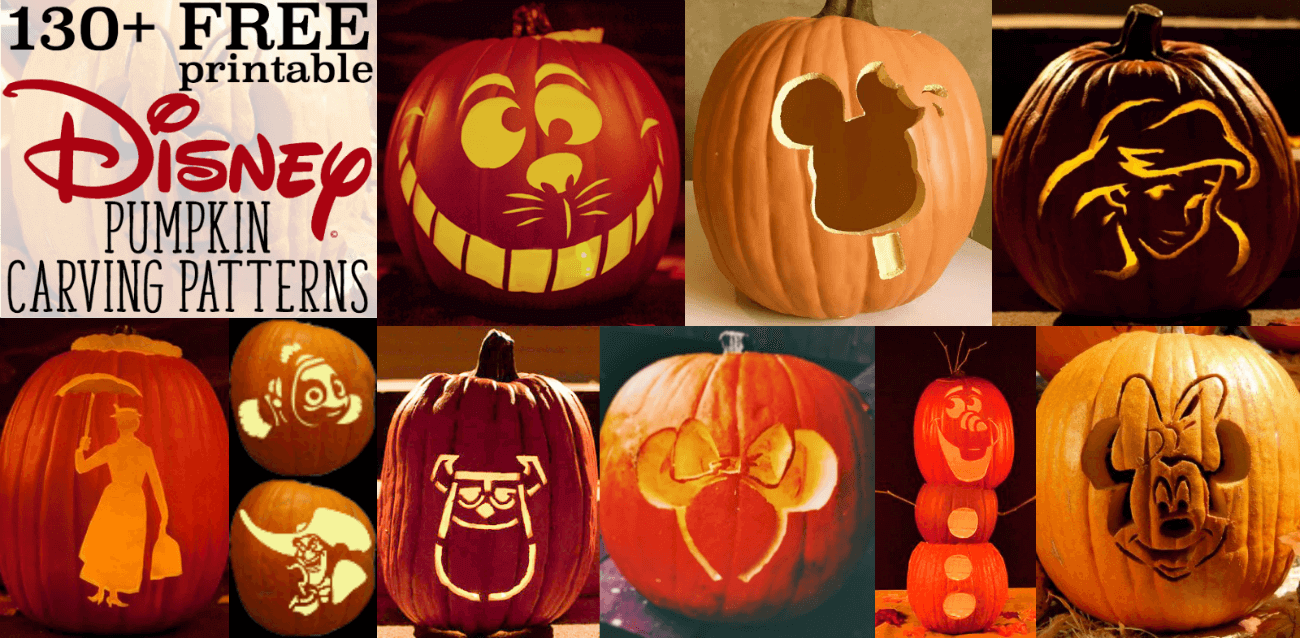 Who's getting ready for Halloween? I'm feeling like I'm the most prepared that I've ever been for this holiday.
My kids have their costumes. We have a plan for where they're going to trick-or-treat. I haven't made any Halloween party foods yet, but there's still time!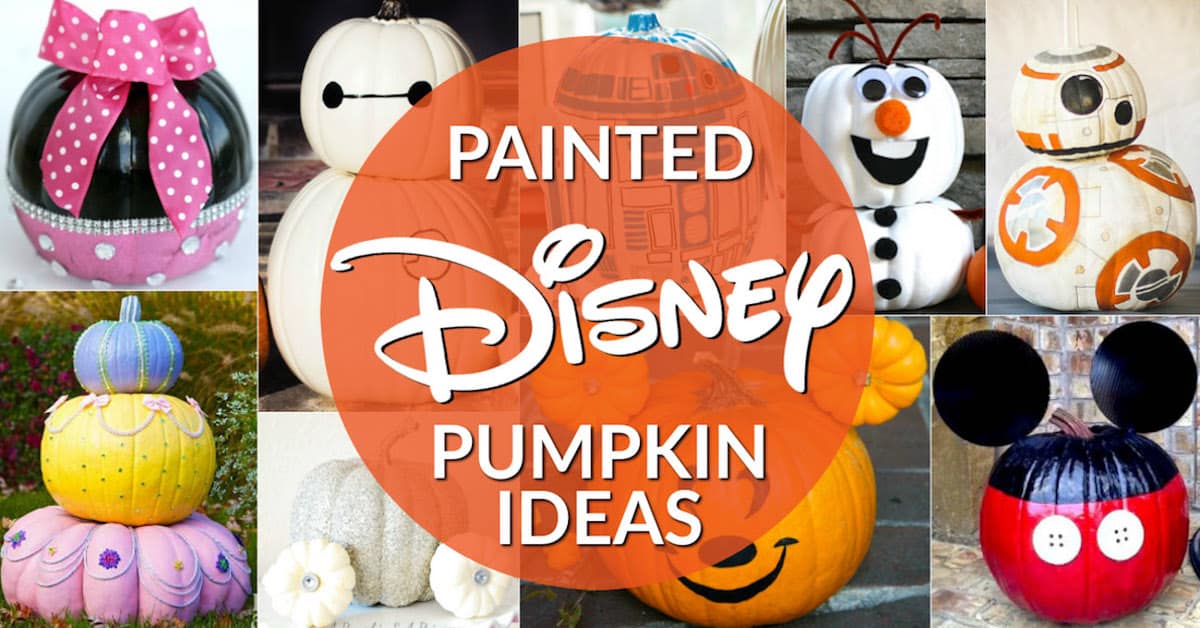 Related: Don't miss all these Disney painted pumpkins!
A few years ago I put together a post with over 700 free pumpkin carving patterns. I didn't know it when I published it, but that article has been one of the most popular ones on the site ever. It's been pinned over 350,000 times on Pinterest! By the way, are you following me on Pinterest yet?
See that post here: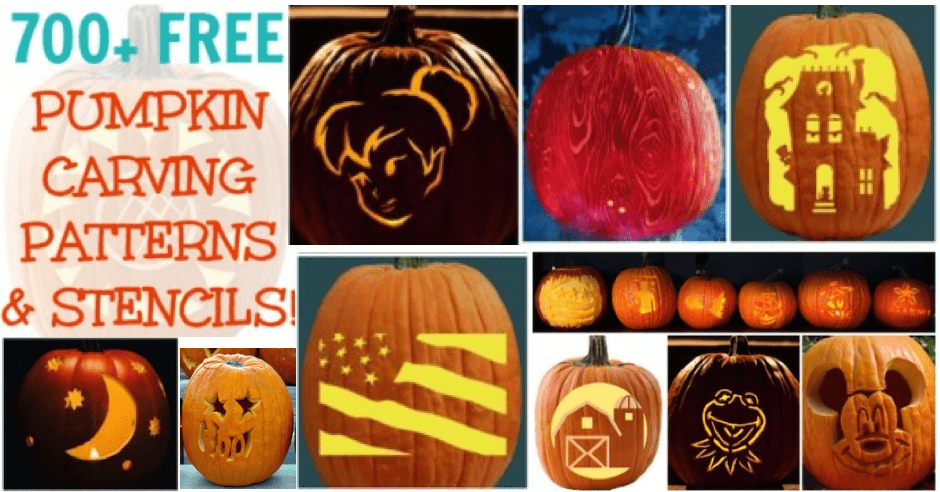 I think it's because of that article that I'm more interested than ever in unique pumpkin designs and patterns! Of course, I love Disney, and I started seeing an array of unique Disney pumpkin stencils.
There really wasn't an easy place where I could find all of them, so I'm making one. This is now the ultimate place to find Disney pumpkin stencils! I have over 130 of them for you.
You can also print out my original 13 Hamilton pumpkin carving patterns!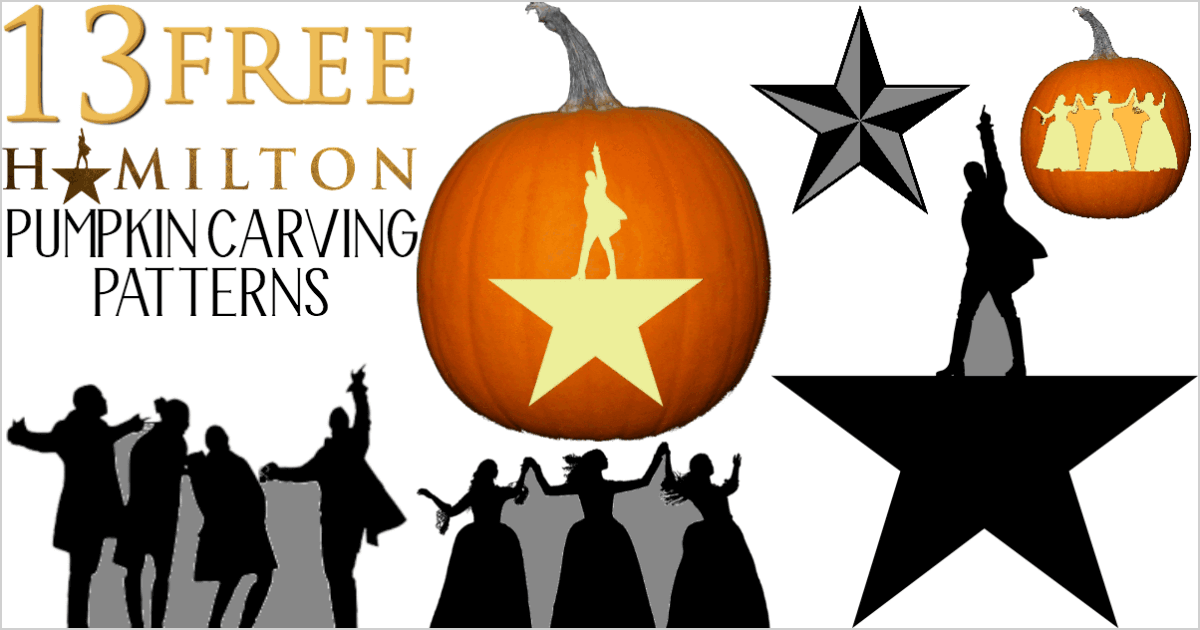 Scroll down to see all 130+ Disney pumpkin stencils!
You'll be happy to see I've broken down the assortment of Disney pumpkin stencils into sections to make it easier to find what you're looking for.
Below you'll find Disney princess pumpkin stencils, Toy Story stencils, Star Wars printable pumpkin patterns, Marvel pumpkin stencils and so many more!
My #1 advice before you start using these Disney pumpkin stencils: make sure you have the right pumpkin carving tools for the job.
Speedball Linoleum Cutter Assortment
J.A Henckels 5-Inch Pro Serrated Knife
I worked with a real master pumpkin carver last year and he said that graphite transfer paper is the best for tracing your pumpkin stencil onto your pumpkin.
He also said that a linoleum cutter and a quality serrated knife are two of the best tools for creating your jack-o-lantern!
These pumpkin carving tools would also work great for your Disney pumpkin stencils:
The Ultimate Pumpkin Carving Kit

Halloween Sculpting Kit (21 Tools) for Jack-O-Lanterns

Messermeister 3-Piece Pumpkin Meister Carving Kit

Dakota Products Pumpkin Gutter & Carving Tool

Wood and Brass Pro Pumpkin Carving Tool Kit

Ray Villafane Professional Pumpkin Carving Tools

Even after all that advice I'm so in love with my Cricut smart cutter I'll probably use it to cut out our Disney pumpkin pattern this year. Read my Cricut Explore Air 2 review to see why I love it so much!
You're also going to need safe lighting for inside your amazing Disney pumpkin! The master pumpkin carver recommended a light bulb on a cord for the brightest illumination from within the pumpkin. This one is only $3.99 and it should last for several years!
If you don't have an outlet or if you'd rather go the battery-operated route, here are more options for lighting your pumpkin:
Set of 2 LED Pumpkin Lights with Remote and Timer
WisHome Waterproof, Multicolor LED Lights with Remote Control
LIGHT IT by Fulcrum 3 LED Wireless Stick-On Tap Light
12 Battery Operated LED Tealight Candles: Flameless & Heatless
&
Disney Pumpkin Stencils
Marybeth's note: this Disney pumpkin carving article was updated with additional links, images and content on October 12, 2019. Just keeping everything fresh for you!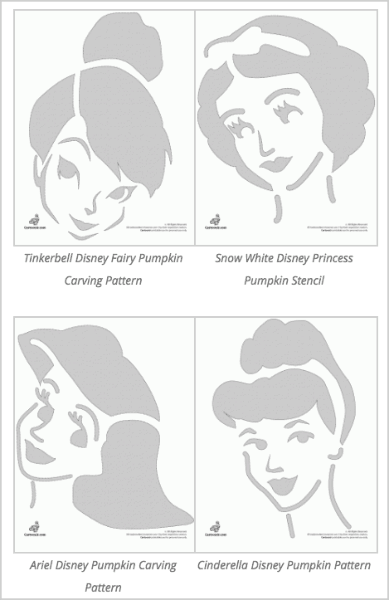 Woo Junior has 18 Disney villains, Disney princess pumpkin stencils and other Disney characters.
See your favorite Finding Dory pumpkin stencils! Choose from Dory, Hank and others.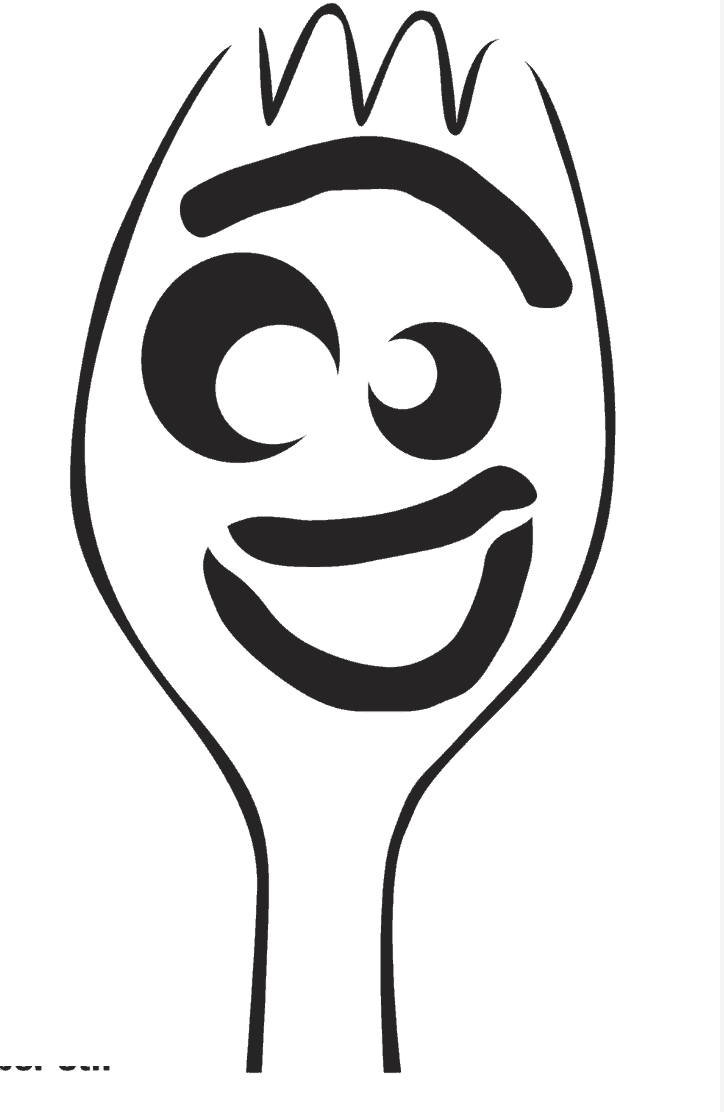 Looking for printable Toy Story pumpkin stencils? Get this printable Forky pumpkin template!
Find directions and a printable pumpkin stencil for how to make a Stormtrooper pumpkin at Starwars.com.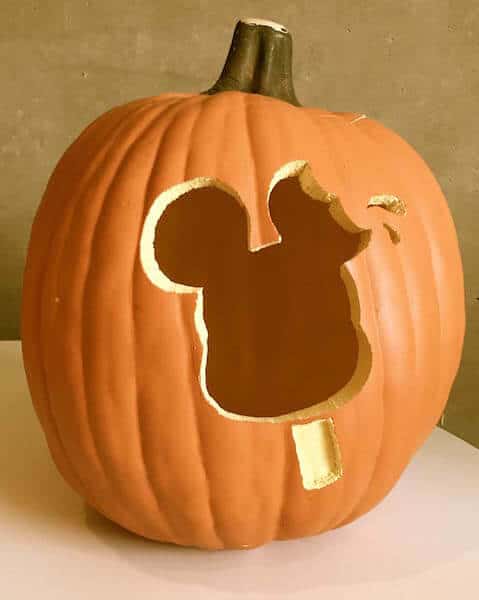 These are 2 of my my favorites! Oh My Disney has famous Disney World and Disneyland foods in pumpkin pattern form.
Pumpkin Glow's Favorite Animated Films page has 7 Disney pumpkin stencils from contemporary movies like Finding Nemo, Finding Dory, Up, Frozen and more!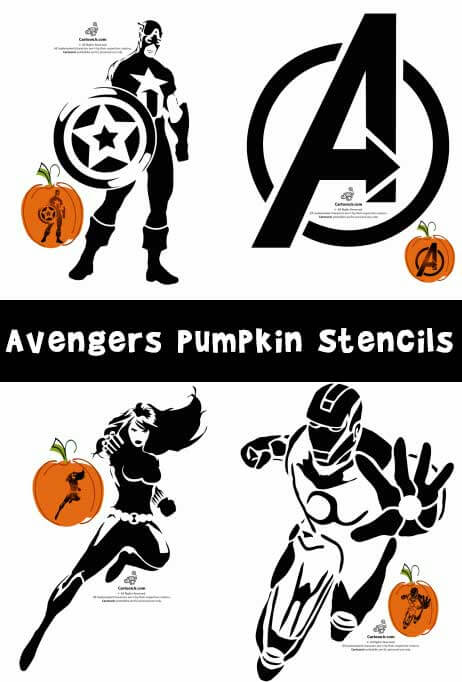 Stick around Woo Junior and find 6 Marvel pumpkin carving stencils.
Creative Types has a variety of 5 Disney pumpkin stencils, including a Tinker Bell pattern, Snow White, Chewbacca and others.
Disney Pixar Slow Cooker, 7 quartSee product details
Disney Mickey & Friends 5-Pack SocksSee product details
Disney's Beauty & the Beast Chip Ceramic MugSee product details
Disney Family House Rules PrintSee product details
Thomas Kinkade: The Disney Dreams Collection 2017 CalendarSee product details
Disney Magic Holiday Fireworks and Sound LED ProjectorSee product details
&
Pumpkin Glow has 3 traditional Disney pumpkin patterns including Hercules and Beauty and the Beast.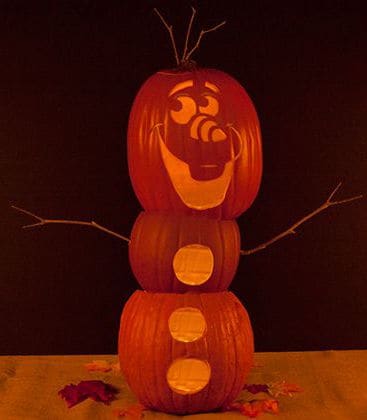 The Disney website has 8 pumpkin carving stencils for these characters:
Wreck-it Ralph
Kermit the Frog
Olaf
Jack Skellington
Ariel
Snow White
Tow Mater
Sofia the First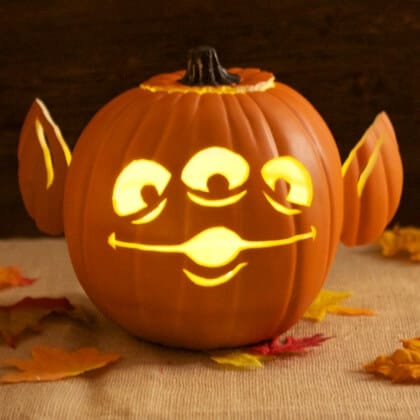 Keep reading The Disney site for 10 more Disney pumpkin patterns:
Donald Duck
Woody
Goofy
Toy Story alien
Tigger
Winnie the Pooh
Phineas
Doc McStuffins
Maleficent's dragon
Pretty Little Liars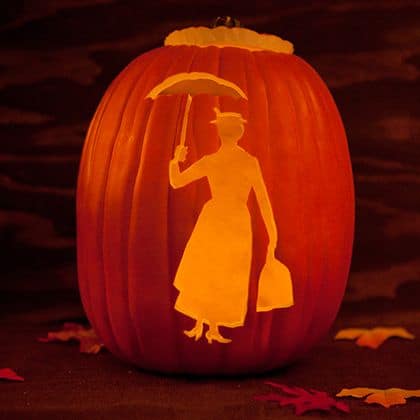 Related: 15 unique Disney shirts only die-hard Disney World fans will understand.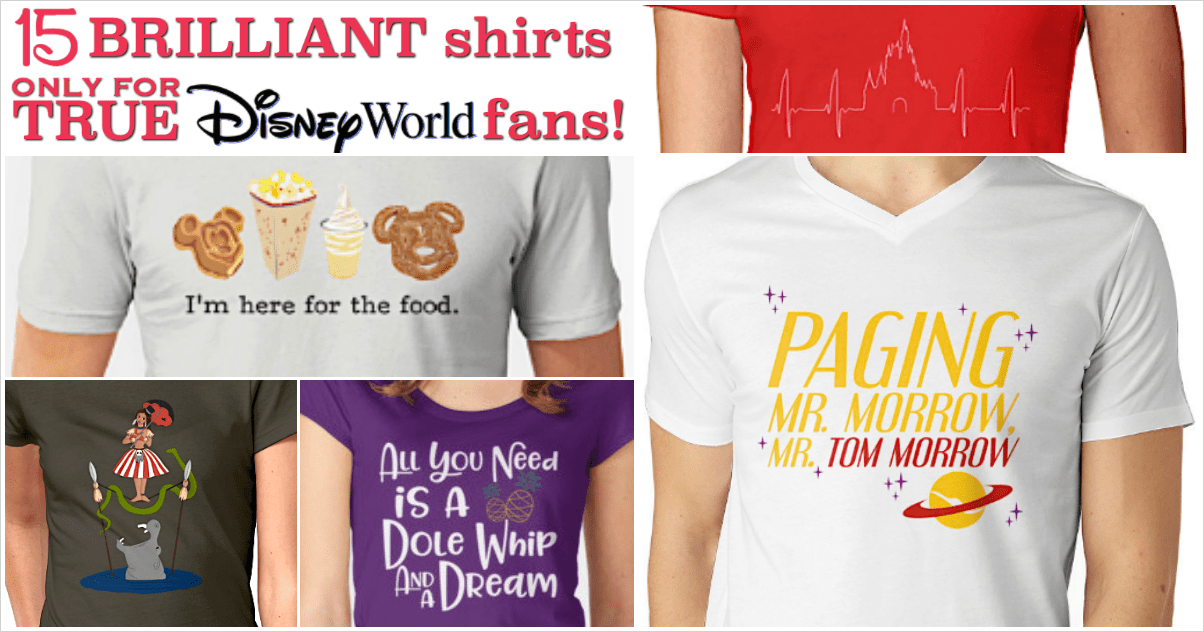 You'll also find these 10 Disney pumpkin carving stencils on the Disney website:
Rapunzel from Tangled
Jake and the Never Land Pirates
Mike Wazowski from Monsters Inc.
Cruella De Vil
Cheshire Cat
Minnie Mouse
Mary Poppins
Lightning McQueen
Sully from Monsters Inc.
Stitch from Lilo and Stitch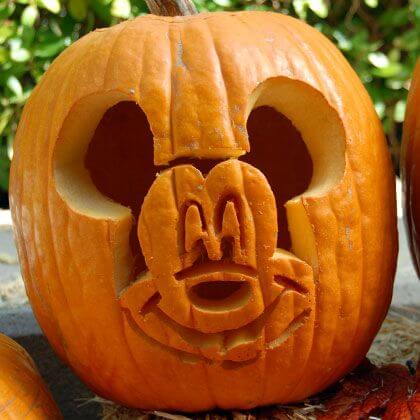 The final batch of pumpkin stencils on the Disney Family site include these 6:
Vampire Mickey Mouse
Agent P
Mickey Mouse
Tinker Bell
Perry the Platypus
Ferb
Check out Pumpkin Glow's 10 Star Wars pumpkin patterns.
Find 8 classic Disney printable pumpkin stencils on the Disney Family website!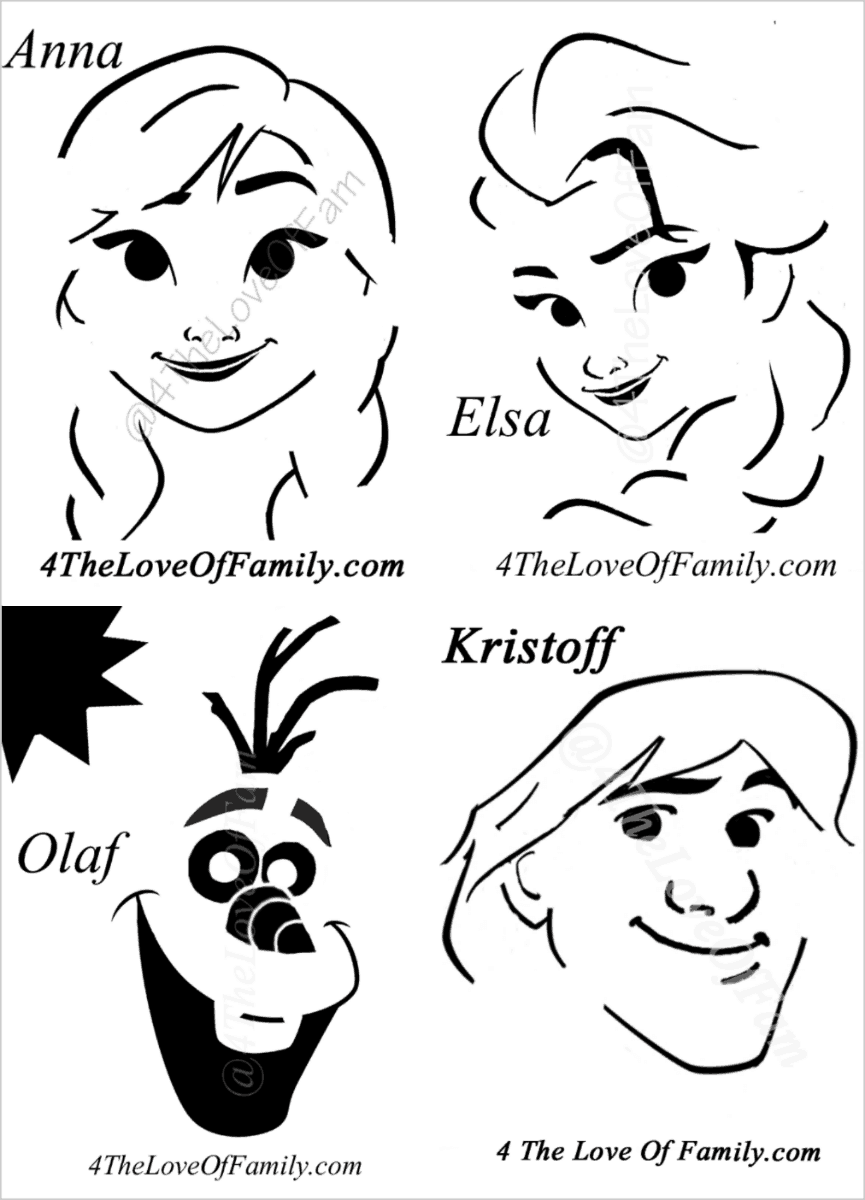 4 the Love of Family is sharing 5 printable Disney Frozen pumpkin patterns.
Ether Graphics has 5 fantastic Star Wars pumpkin stencils.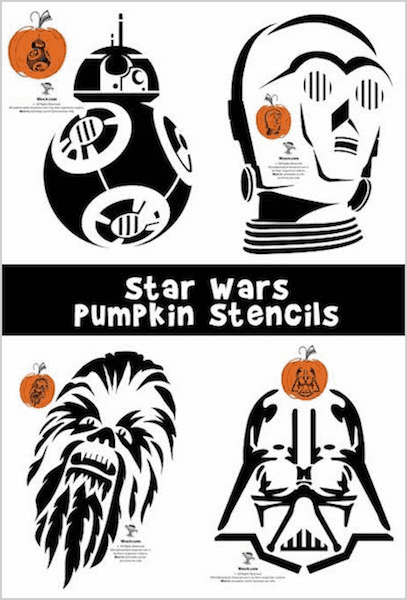 10 Star Wars pumpkin carving patterns can be found at Woo Junior.
Pumpkin Glow has 15 Disney Villain pumpkin carving stencils!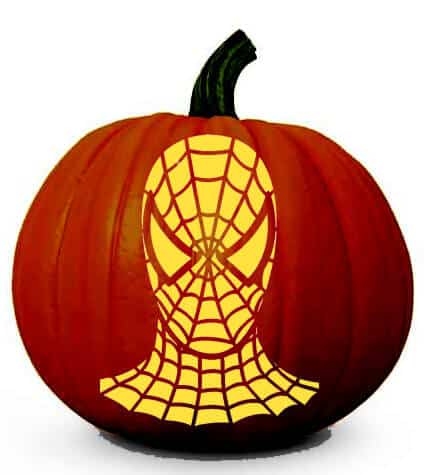 Celebrating-Halloween has a great Spiderman pumpkin pattern.
Check out this video with amazing pumpkin carvings:
Share these Disney pumpkin stencils by pinning the image below on Pinterest! Then follow me on Pinterest!