Cars 3 is available now on digital HD, Blu-ray and DVD! Buy it today!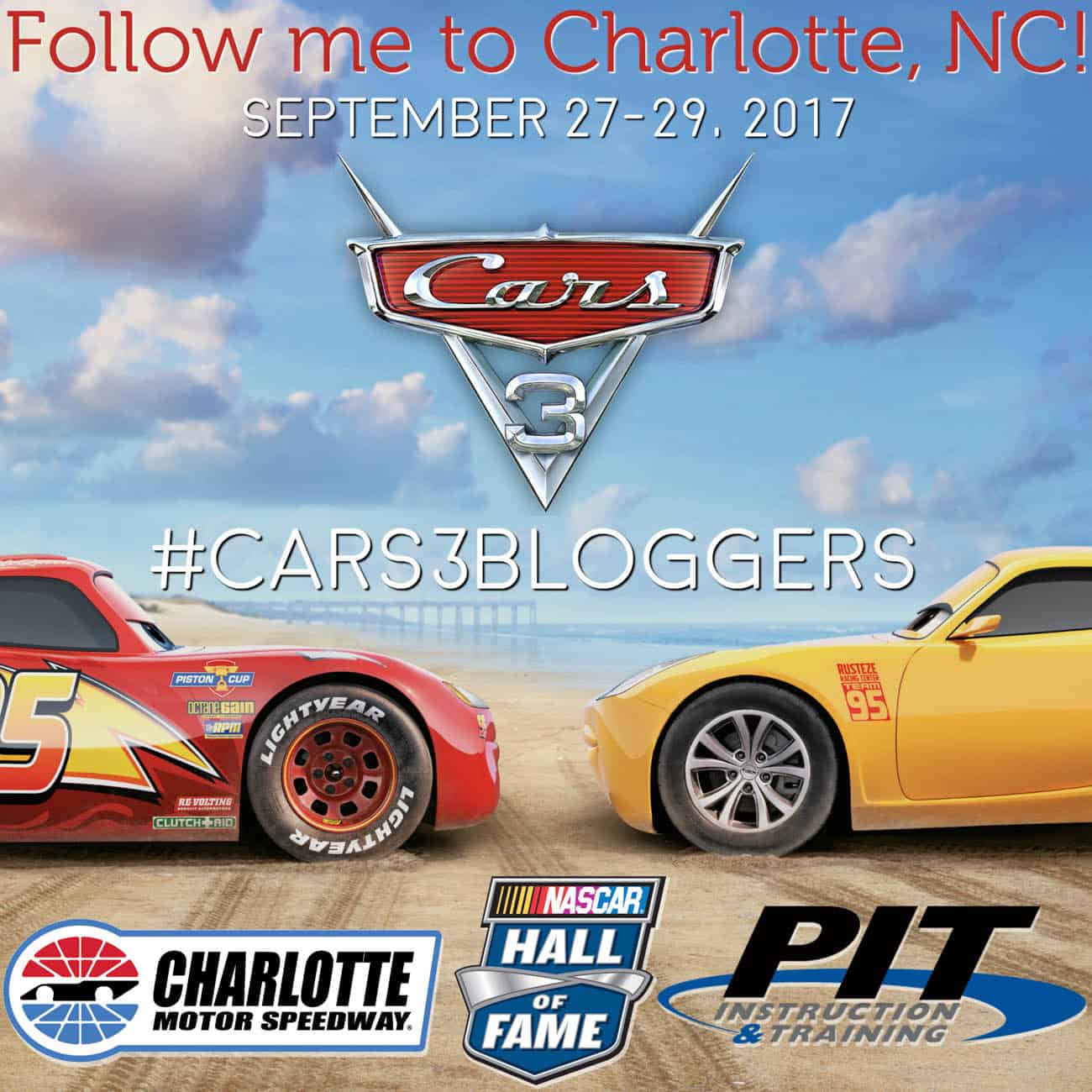 Several weeks ago I jumped at the invitation to head to Charlotte, North Carolina for a racing experience in celebration of Cars 3 on Blu-ray, DVD and digital HD.
The very first night we arrived we headed to Charlotte Motor Speedway to get an overview of racing, a tour of the track and a NASCAR ride along on the famous track! I was so excited for the ridealong I could hardly stand it!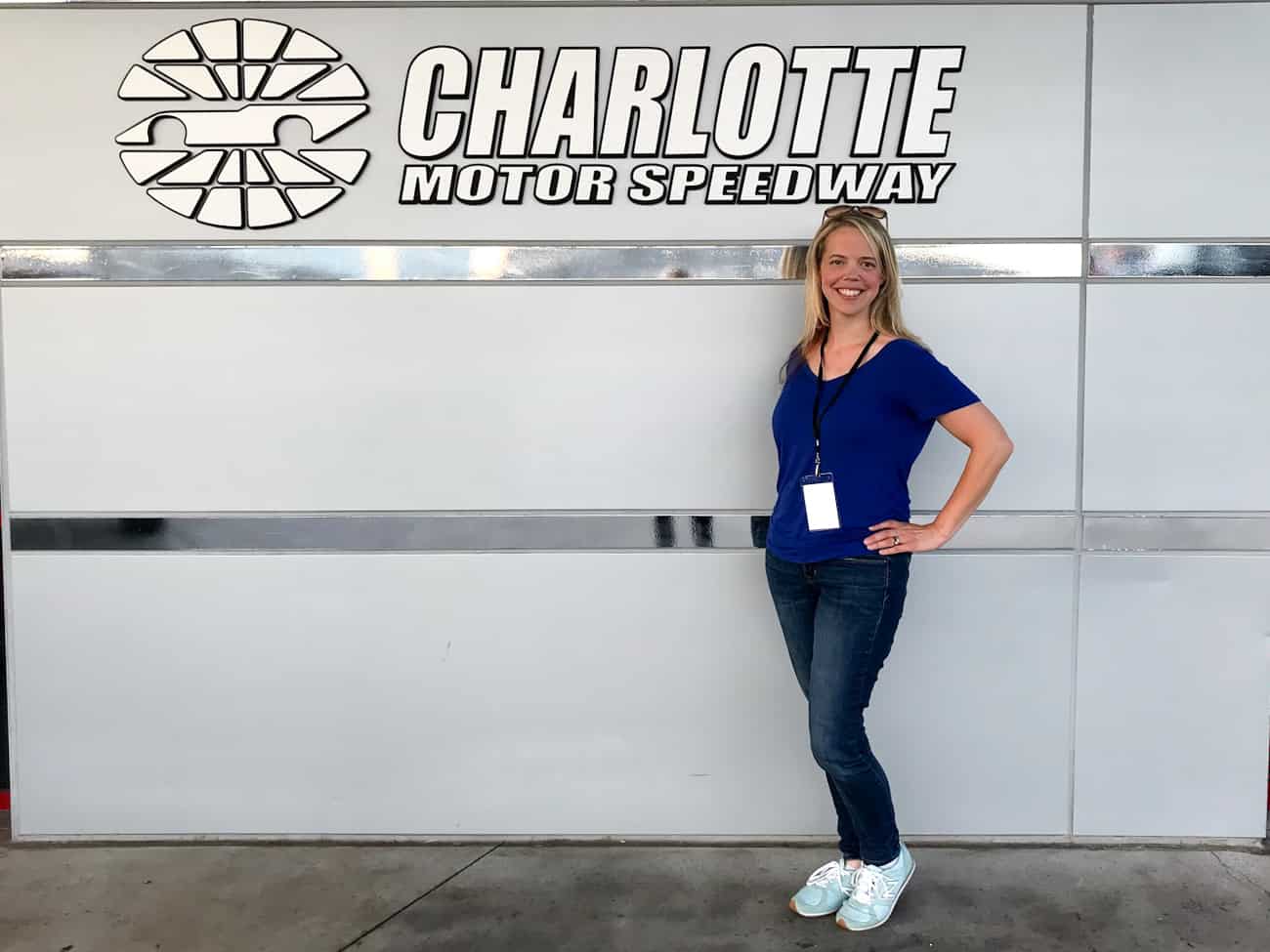 We took a tour around the track.
There was the winner's circle: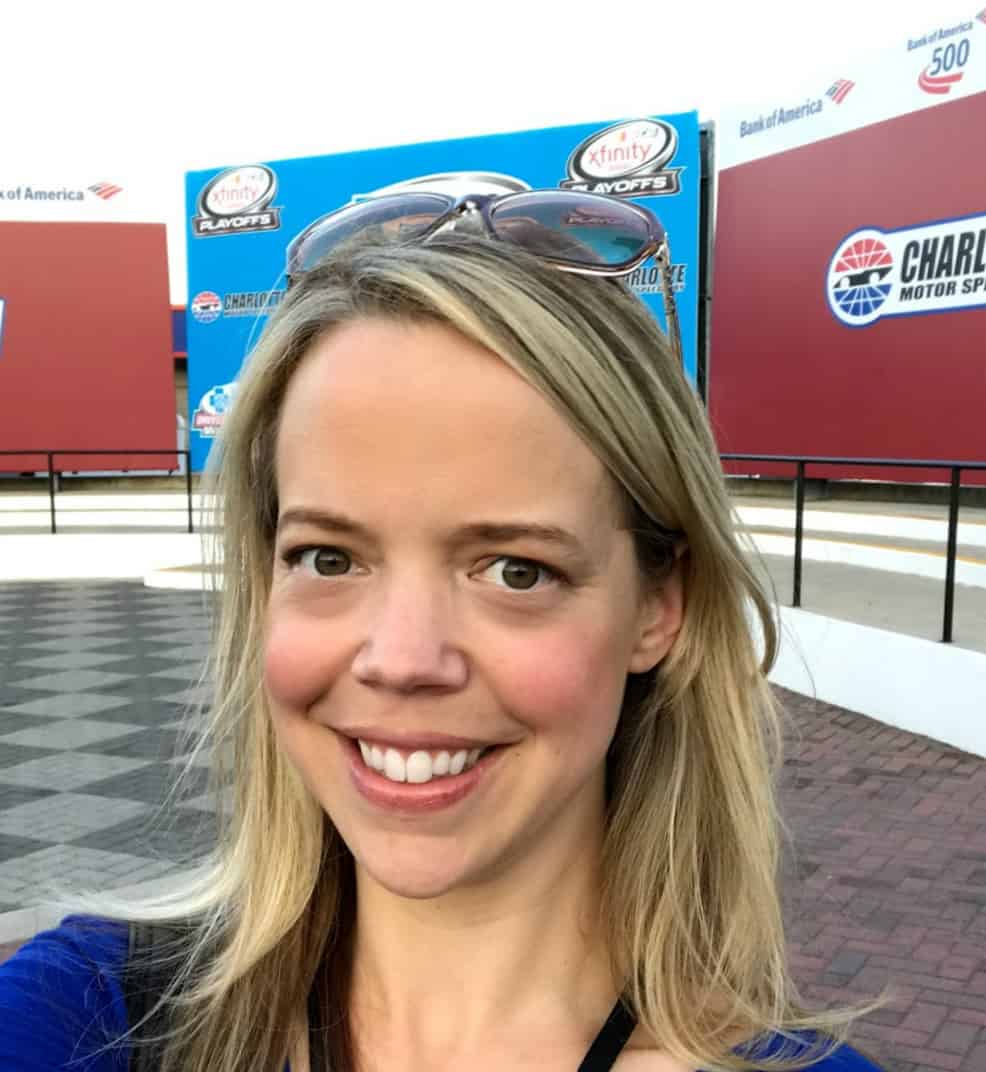 And it was pretty cool to see the racetrack empty of any crowds!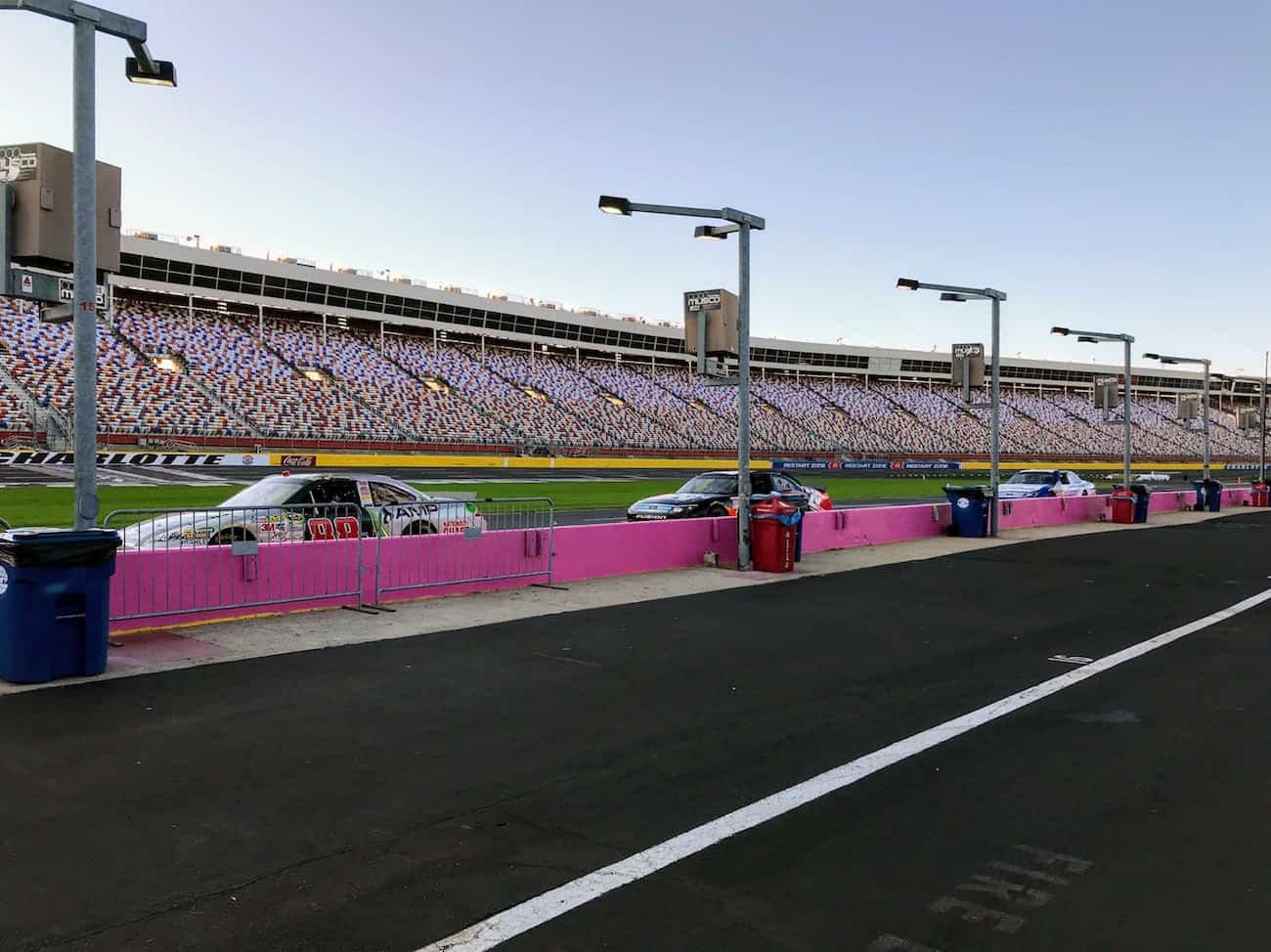 But the real fun came when it was time to put on my helmet and hop in the passenger seat: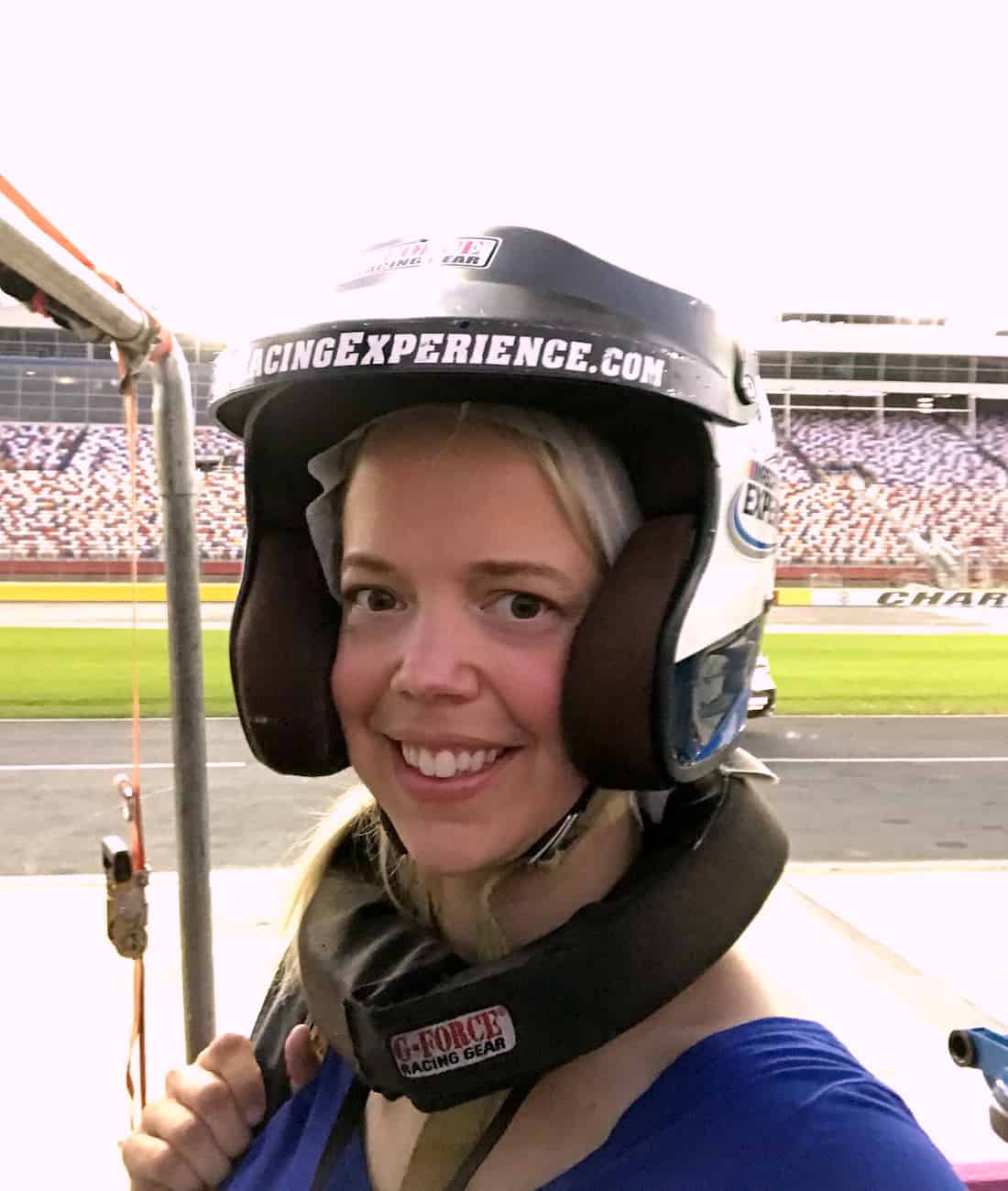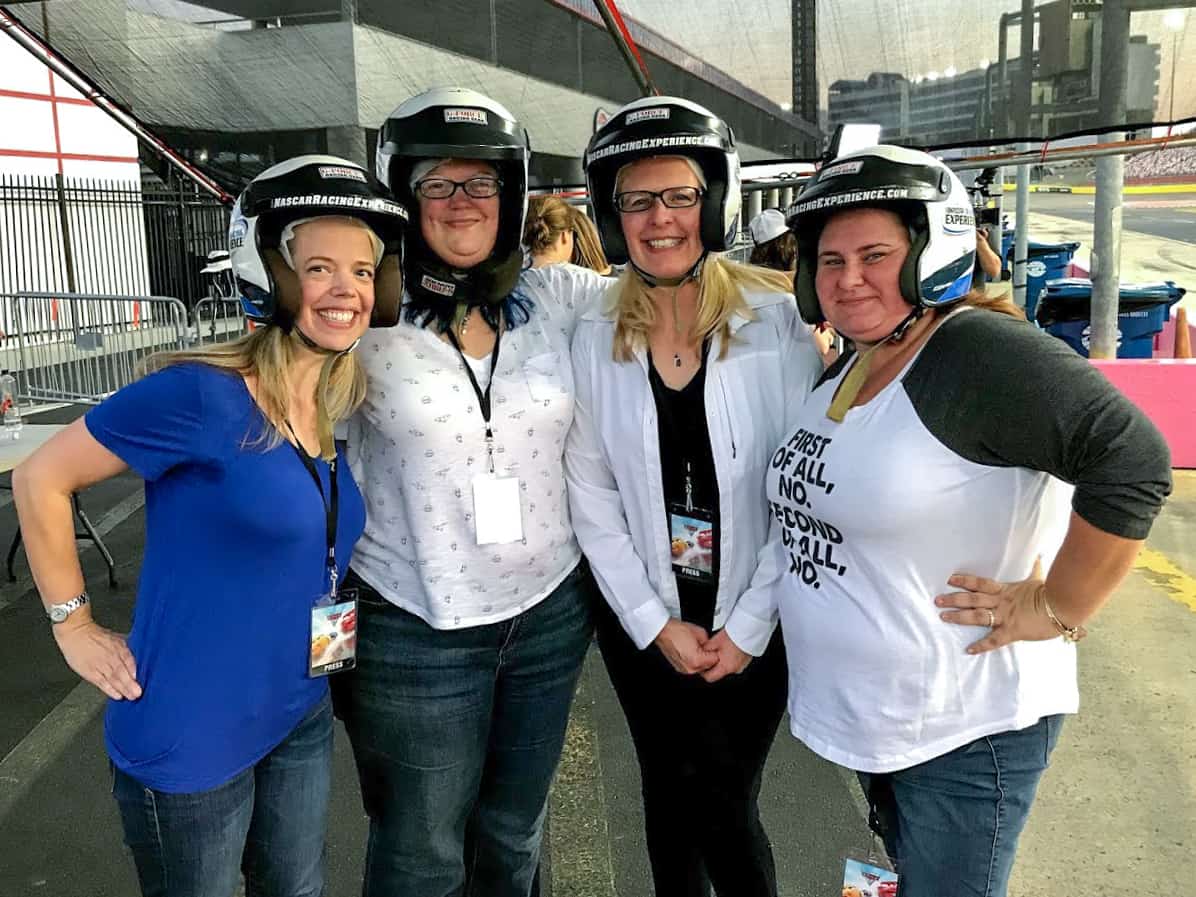 The car was definitely a real NASCAR race car:
I'm 100% new to NASCAR and racing. I didn't know NASCAR cars were so different than regular cars!
The the car doors didn't open and the seats are really hard. Once you get going the car is louder than you can imagine and the interior is super hot. It's really an experience unlike any other!
I was lucky enough to get videos of my entire experience. There's one from my perspective looking out the windshield of the car, and there's another from a camera pointed at me, filming my reaction to the whole ride.
Best of all, the team put together a picture-in-picture video of the ride from my perspective with a little inset of my reaction. It's all lined up so you can watch my expressions as we take off and hit the curves.
Here's my video of my real NASCAR ridealong at Charlotte Motor Speedway. It feels like I'm reliving the actual ride every time I watch it!
Cars 3 is available now on digital HD, Blu-ray and DVD! Buy it today!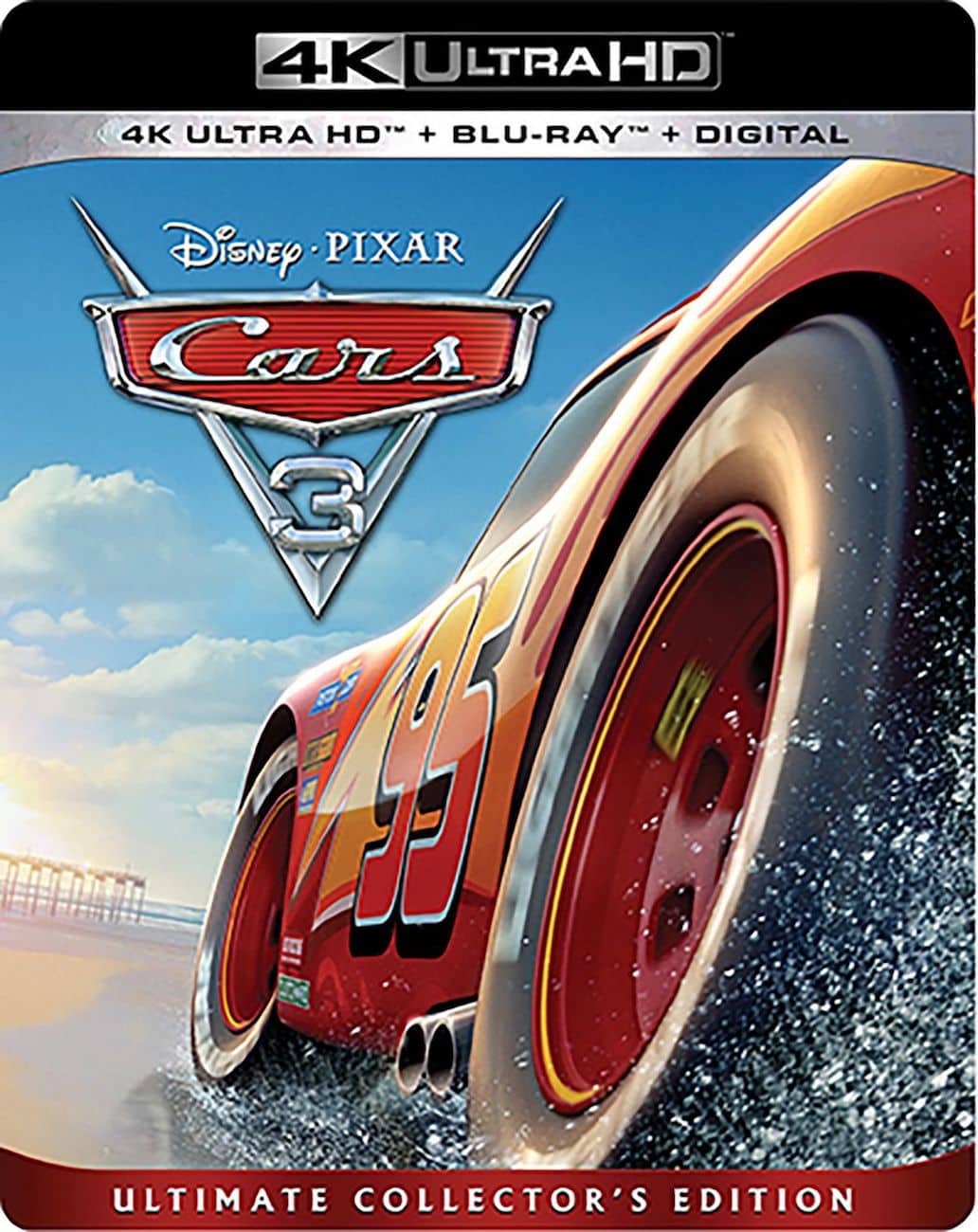 See more Cars 3 content:
View the Cars 3 trailer:
Stay on top of all the Cars 3 news at these links: