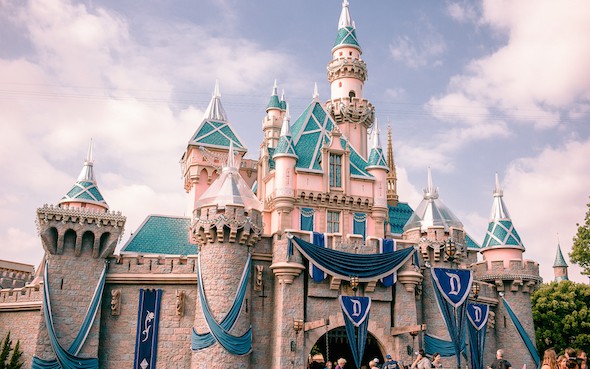 When I learned that I was going to go to Disneyland for the Tomorrowland press trip, I was overjoyed. After all, there's nowhere quite like "the happiest place on earth"!
Our trip to Disneyland had one true purpose: to get a taste of Tomorrowland after screening Disney's Tomorrowland and after getting up close and personal with the beginnings of Tomorrowland at the Walt Disney Archives.
Having one true purpose didn't mean we weren't intending to have a whole lot of fun, because we definitely were!
The first thing our group of 25 mom bloggers did was stop for a photo op in front of Sleeping Beauty's castle.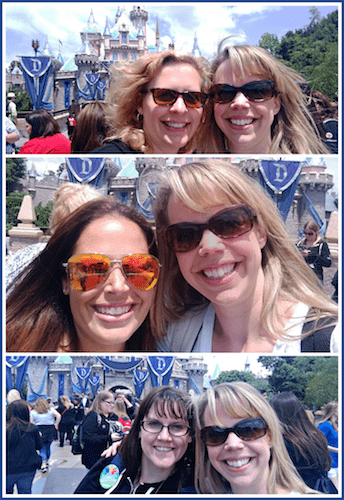 From top to bottom, these are pictures of me with Chrysa from ThriftyJinxy, Melissa from The Mommyhood Chronicles and Ashley from Quirky Inspired. 
Then we headed to 'It's a Small World', because you can't get to Tomorrowland without going on 'It's a Small World' 🙂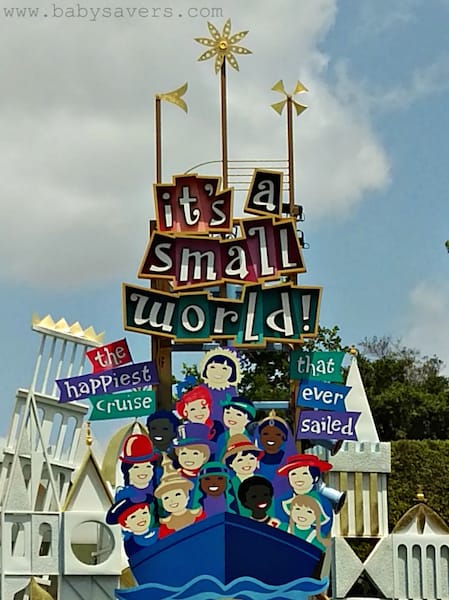 I've been on this ride many, many times at Disney World, but never at Disneyland.
If you're like me and you think they're exactly the same, you're wrong! I'm not going to give away any surprises, just don't skip the ride the next time you're at the park.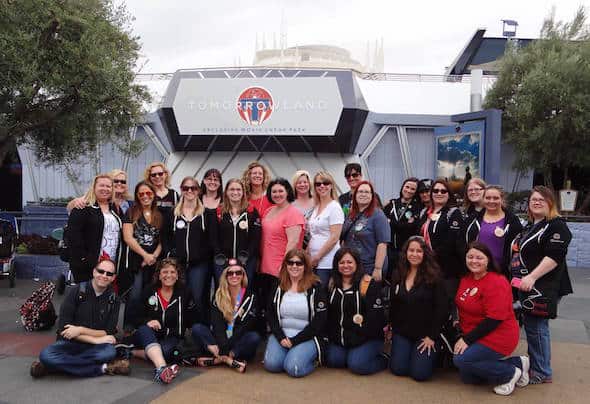 Then we headed to see Disneyland's Tomorrowland Sneak Peek & special exhibit and explore the park.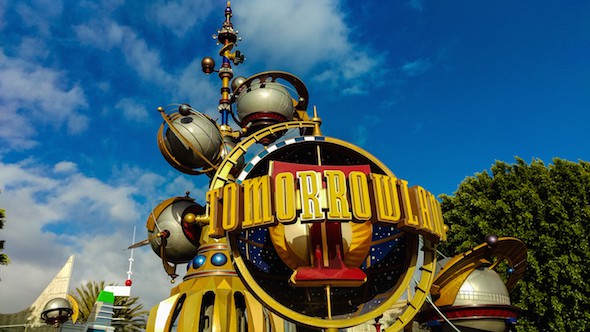 I love Walt Disney's 1955 Tomorrowland dedication, which can be found at the entrance to the park: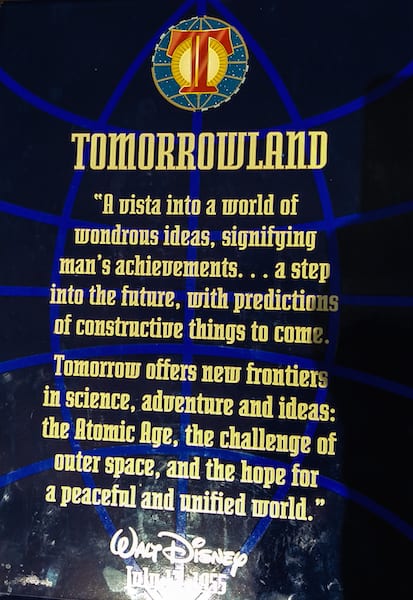 A vista into a world of wondrous ideas, signifying man's achievements…
A step into the future, with predictions of constructive things to come. 
Tomorrow offers new frontiers in science, adventure and ideas: the Atomic Age, the challenge of outer space, and the hope for a peaceful and unified world. 
Then we separated into smaller groups and spent a few hours exploring the rest of Disneyland and Disney's California Adventure!
At the very beginning of the day we were informed that there were just a few days left to enjoy "Frozen Fun", which featured magical adventures with characters from Disney's blockbuster hit, Frozen!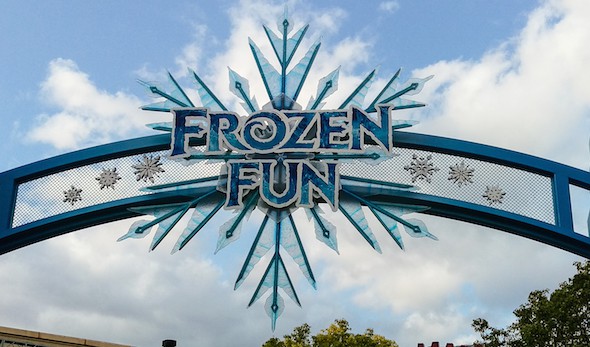 The special celebration just ended on May 15th. While it's sad to see a fun attraction close, it's making way for something especially exciting: Disneyland's Diamond Celebration!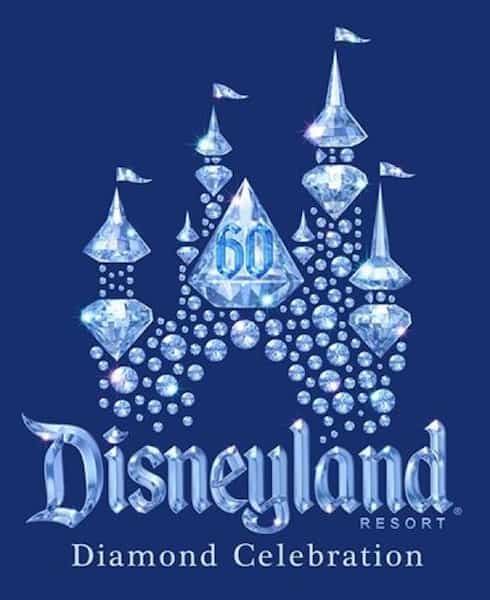 Beginning May 22nd, 2015, make way to the Disneyland Resort Diamond Celebration, where guests of every age can commemorate 60 years of Disney magic with dazzling entertainment and sparkling surprises, including 3 new nighttime spectaculars.

Ever since Disneyland Park opened on July 17, 1955, the Disneyland Resort has been an unforgettable destination for families to return to, again and again—a source of joy for the entire world and a place where innovation has continued to inspire an exciting future.
When we arrived at the park we were greeted by Tyler, one of Disneyland's Public Relations Managers. He was a fountain of information about the park, the Tomorrowland exhibit, and the upcoming Diamond Celebration.
In fact, Tyler was so crazy enthusiastic about Disneyland's Diamond celebration he made me want to break out a sleeping bag and just wait at the park for two weeks until the event started!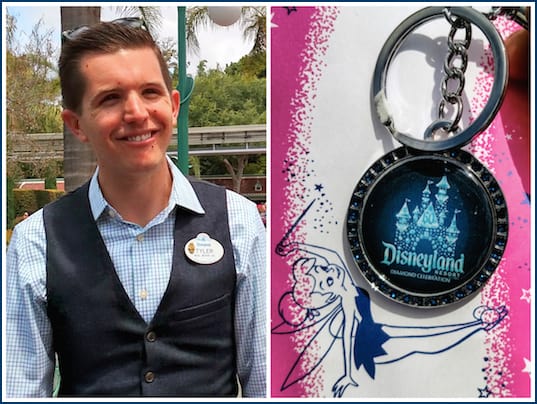 We were surprised with a little gift to commemorate our visit: beautiful new Disneyland Diamond Celebration keychains! I replaced my old keychain with this one as soon as I got home.
By the time the park was closing at 9pm, my group was just finishing up a quick tour of the rides in Cars Land while the rest of the bloggers were watching the spectacular World of Color show.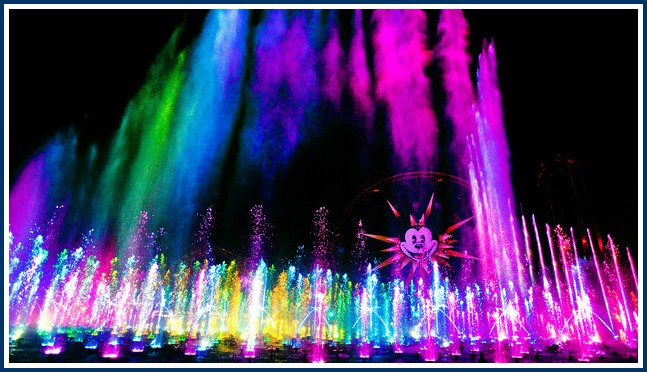 It was an amazing day and quite possibly the best way to celebrate Disney's Tomorrowland on the big screen!
Tomorrowland starring Britt Robertson, George Clooney and Hugh Laurie opens in theaters everywhere on FRIDAY May 22, 2015.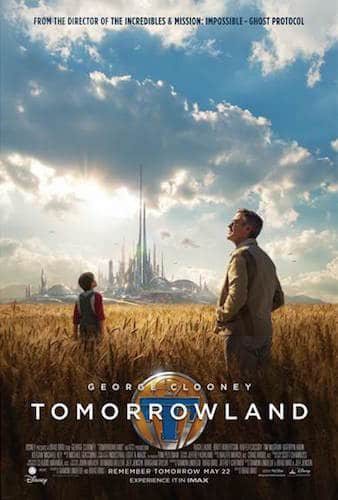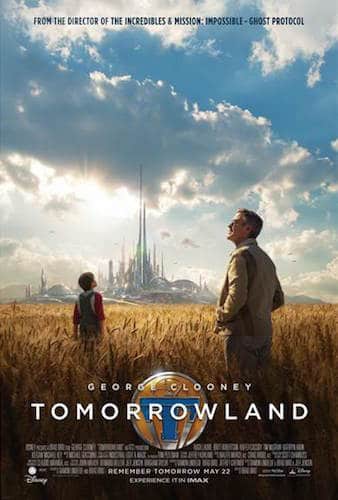 Don't miss my interviews with Tomorrowland talent:
View the official Tomorrowland trailer here:
Visit the official Tomorrowland site, get your Tomorrowland movie tickets and follow the movie news on these social media channels: 
Disclosure: Disney flew me to Los Angeles to participate in this press junket and other events related to the promotion of Tomorrowland. Expressed opinions and all experiences are my own.
Creative Commons image credit for top photo: Chris.Alcoran