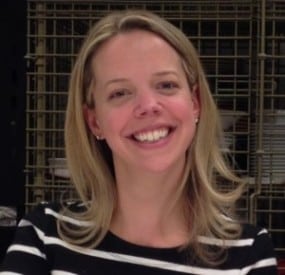 I'm Marybeth Hamilton and I created Baby Savers to help parents save money on baby, kid and maternity stuff!
When I was pregnant with my first baby, I found out very quickly that, despite nearly everything I had heard and read, having a baby just wasn't that expensive. When I shared my realization with other moms, friends and relatives, almost everyone said, "How can you say that?" and, "I don't see how that's possible!" After finding that most people just didn't believe me, I decided to start this site and share my knowledge and shopping expertise.
Before becoming a mom to "two under two" (now a bit older!), I earned a Bachelor of Business Administration degree from the University of Minnesota with a major in Finance and a minor in Communication.
After 8 years of enthusiastically climbing the corporate ladder at both General Mills and Target Corporation, I finally quit working in the corporate world and became a stay-at-home-mom to my two children. Now I'm proud to say that my "second job" is being a mom blogger! My husband and I have two little ones, plus one amazing shelter dog and two rescued cats.
After family time, homemaking, and this website, I don't have much spare time. When I do have a few hours to spare, I always try to spend quality time with our extended family and my close friends. I love reading, big Broadway musicals, Diet Coke, shopping and Starbucks lattes, and I'll take any of those in any order!
Thanks for visiting BabySavers.com, and thanks for learning more about me! Want to introduce yourself or get in touch for any other reason? Contact me!