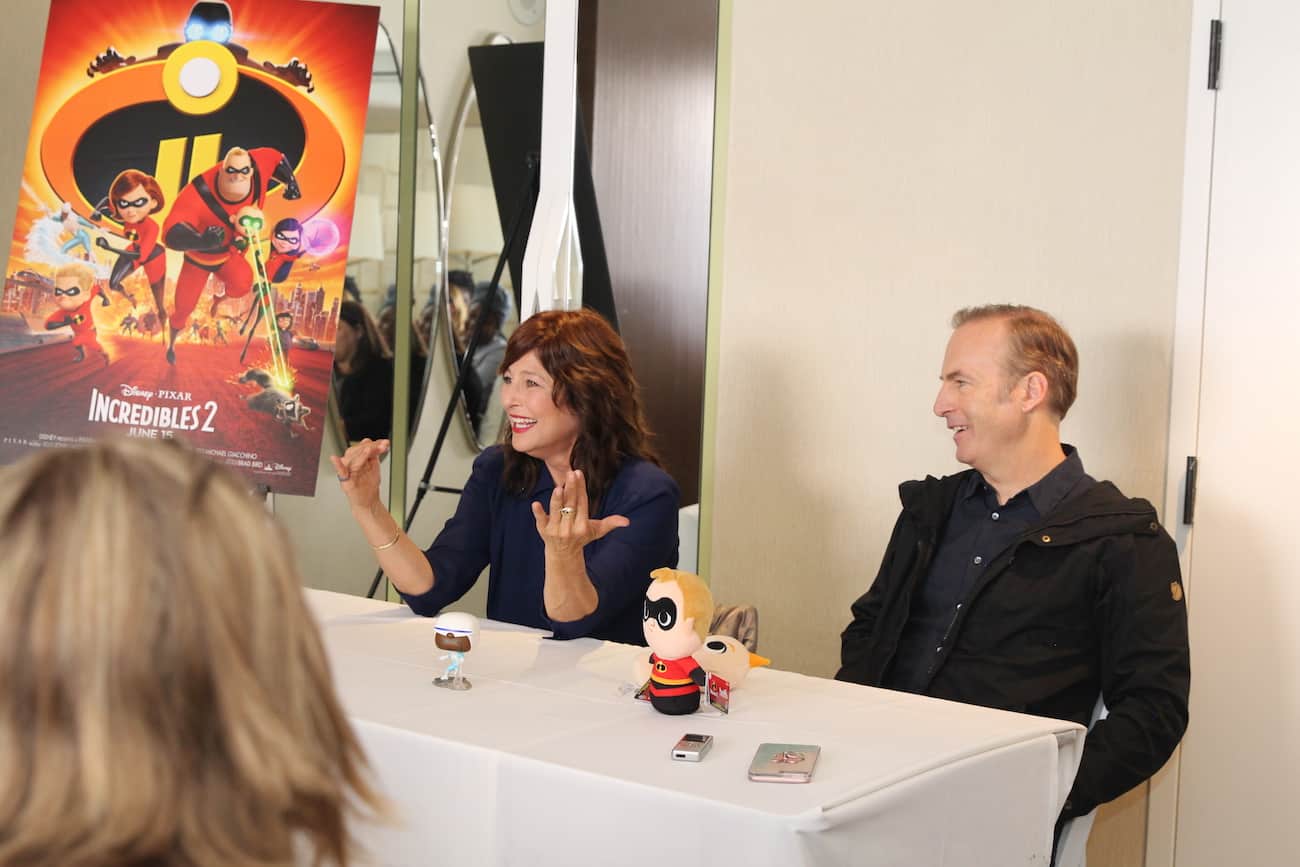 Catherine Keener and Bob Odenkirk are so full of charisma, I think it was impossible to be in the room with them and not smile the entire time.
As the voices of siblings Ned Endeavor and Evelyn Endeavor in Incredibles 2, the pair had a lot to say about each other, Brad Bird, Pixar's sensibilities and more!
Related: Incredibles 2 Parent's Guide: What Moms and Dads Need to Know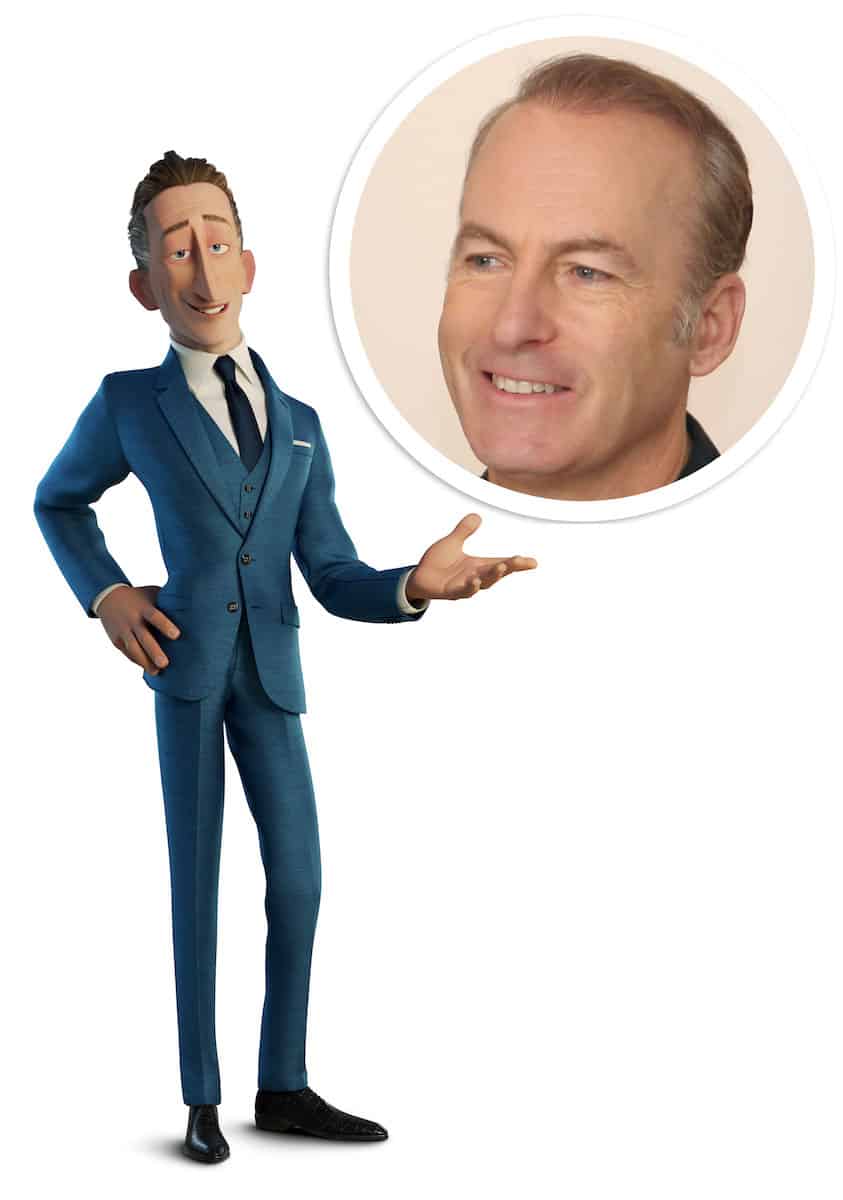 Bob Odenkirk voices Ned Endeavor in Incredibles 2.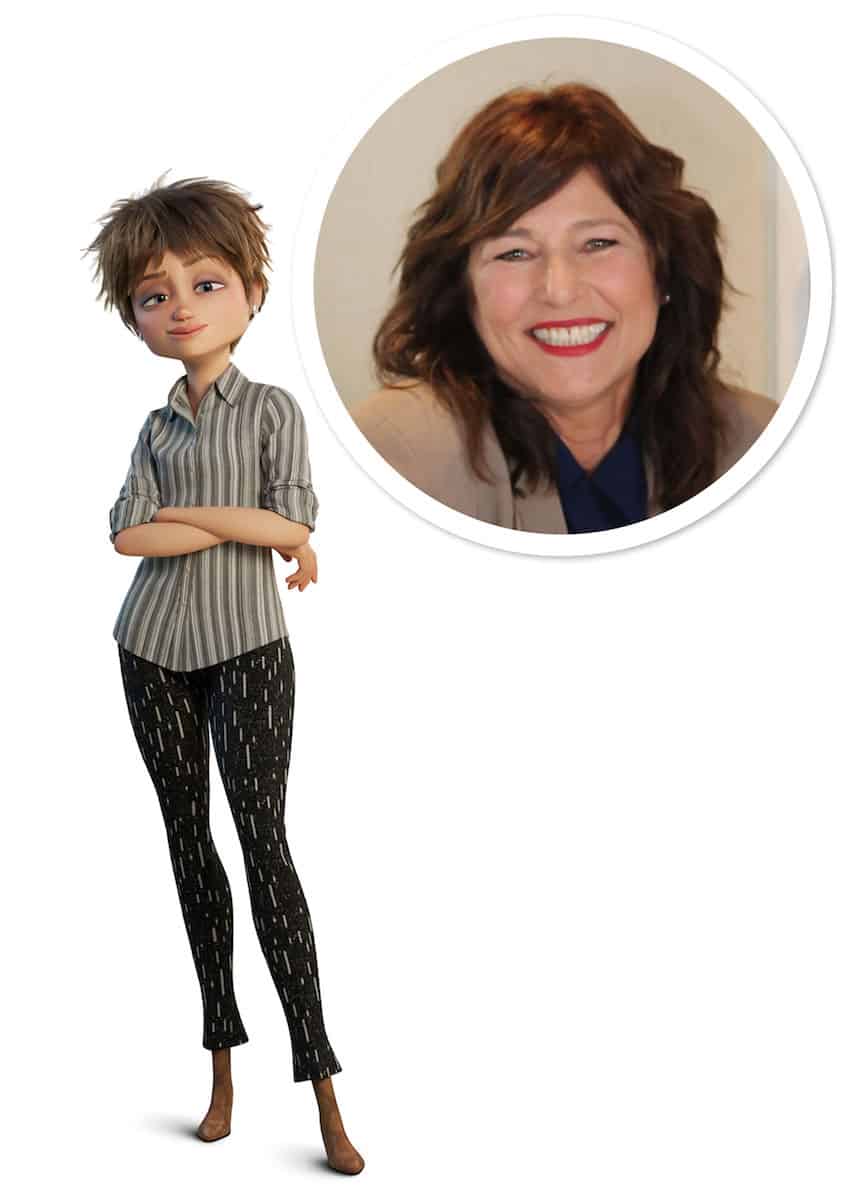 Catherine Keener is the voice of Evelyn Deavor in Incredibles 2.
Note: I became an instafan of Catherine Keener's when I heard her in the scripted Homecoming podcast by Gimlet media. I started listening to it because of Oscar Issac, but she stole the show! I highly recommend it.
More Incredibles 2 posts:
How did it feel to get the call from Pixar that you were wanted for a part in Incredibles 2?
Catherine Keener: It wasn't Pixar, by the way. It was Brad Bird. My wonderful agent, I've had her for 25 years. She said that Brad Bird wanted to talk to me. We talked about this all day yesterday.
Bob Odenkirk: Yeah, all we did was praise Brad…Everyone's all like, Pixar – you're in a Pixar movie!
Catherine Keener: Pixar! 
Bob Odenkirk: A Pixar movie. Can you believe it? No, but I'm in a Brad Bird movie. That's what's blowing my mind!
Catherine Keener: So we had an appointment to talk. I didn't know that the movie was being expedited, moved up a year. I didn't know anything, and I heard that he maybe wanted me to do a part in it. 
When he said, "I'm doing [Incredibles 2]," I started pouring praise on it. Then he said, "I'm really busy." and I said, "Oh, well, I'm in." And he goes, "Ok, great!" It was like a minute phone call.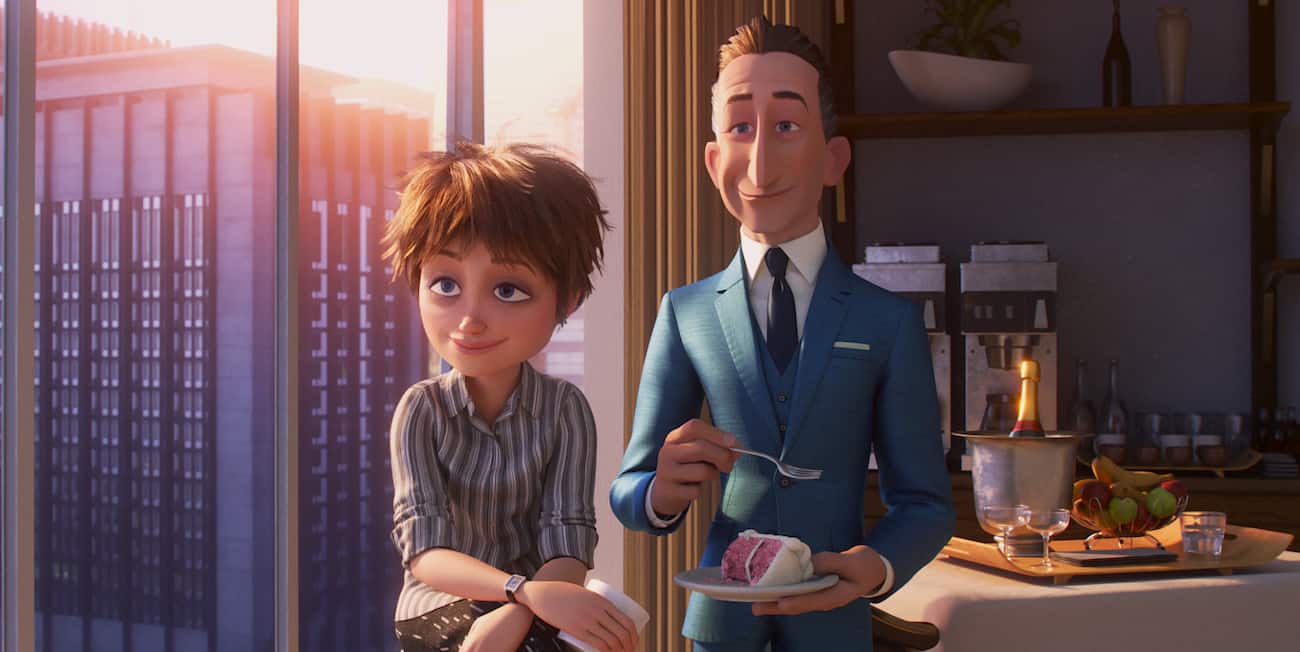 What makes Brad Bird different to work with than other directors in Hollywood?
Bob Odenkirk: He's not different from all of the directors. He's a lot like the best directors.
My experiences…[to Catherine] You've worked with amazing directors; Spielberg and Alexander Payne and Vince Gilligan. These guys know what they want and they dial it in in a way that could sound oppressive to an actor. It's not though.
Somehow it's like a challenge that you want to meet, and it's a neat thing to do it. And you feel accomplishment when you do it. 
Also, they're all willing to hear, especially in the early stages of a scene, what you want to try. Or maybe even after they got exactly what I want, you can say, "Yeah, but I don't know. I had a different thought about how to say this line." They go down that road together.
It's great. You feel like you're in really good hands. Somehow it doesn't steal your own inspiration and creative input. 
Catherine Keener: I feel that it's an aperture that kind of closes. Once you go through it, it's like crazy, open space for you. It's so exciting. You go into somebody else's world and then create your own. All actors want to work with great filmmakers.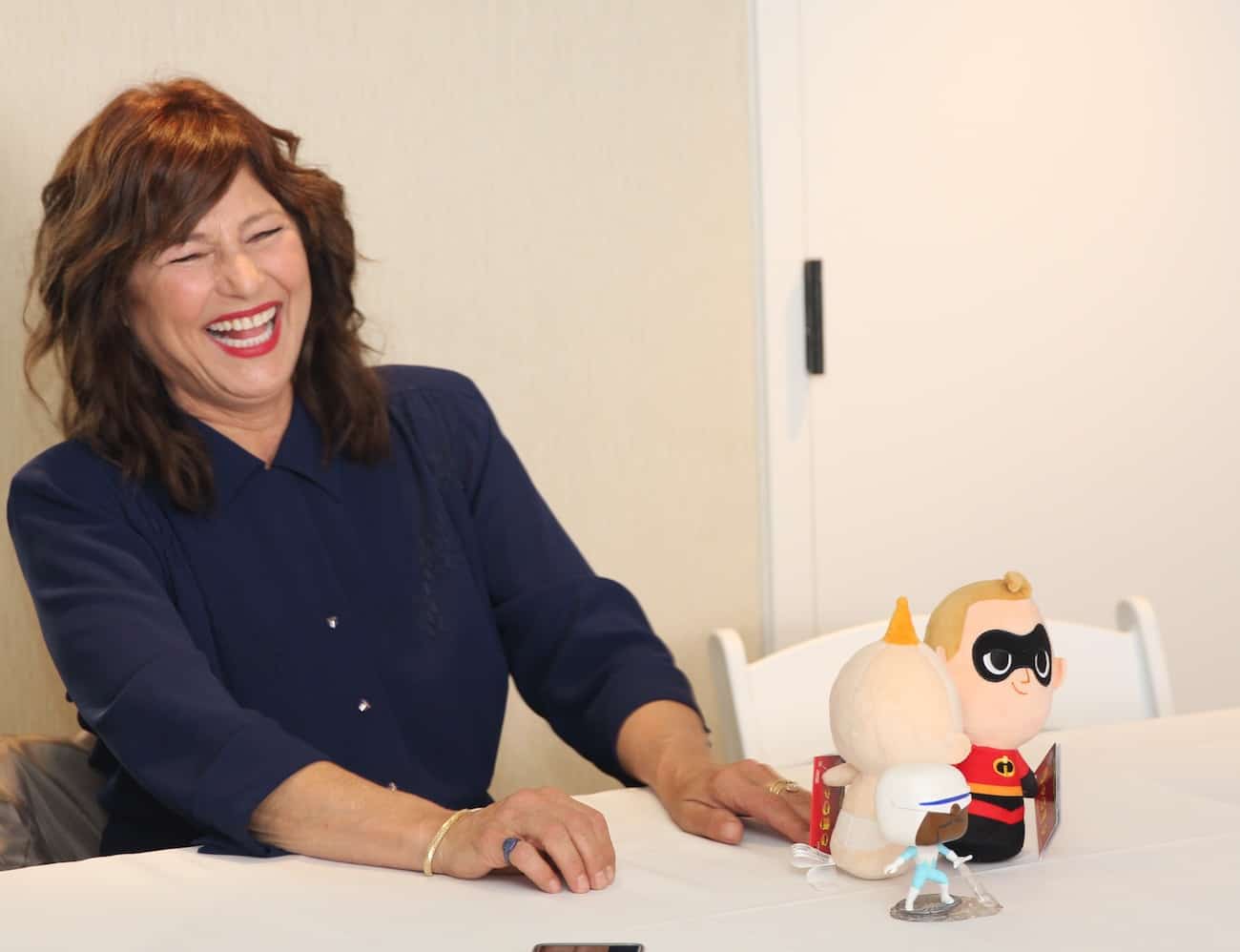 What super power would you want in real life?
Bob Odenkirk: We've been asked this. Catherine has the best answer. 
But I'll say mine, because it's dopey. I would like to be able to eat whatever I want and not gain weight. It's an obsession; it's a part of my life too much. 
But I like Catherine's; it's a better idea.
Catherine Keener: I would just like to be able to go home at any time. Teleportation. But it's a little more…
Bob Odenkirk: One direction. Like she'll go to the airport, wait in line, go through security to get somewhere. But then going home is always [snap] like that. 
Catherine Keener: And I'm home. I'm in my pajamas. My bed is made. Clothes are off the floor. I'm ready to go to bed.
You've done so many roles. Were there any challenges to your role in Incredibles 2? 
Bob Odenkirk: You have to trust Brad, because he's putting that movie together up at Pixar. so you're not really seeing that. He knows the tone of it all and the other characters and it's changing over time.
You could feel it changing in the script, but you didn't really know where or how. You never have the whole script; you're guessing at what might work. So you give him what he wants.
Bob Odenkirk: Brad told me last night, "You know, I used a lot of your stuff." I think he was saying that he used a fair amount of the things I tried or offered up. But I don't know what.
Catherine Keener: But that's also the mark of a great filmmaker. They want their worlds widened. They're saying, "It's your part. Here you go."
Bob Odenkirk: Because they have confidence in their own vision. They can listen to anybody. If it's better, they just say, "Yeah, let's go there."
Did the character of Winston Deavor change over the course of making Incredibles 2?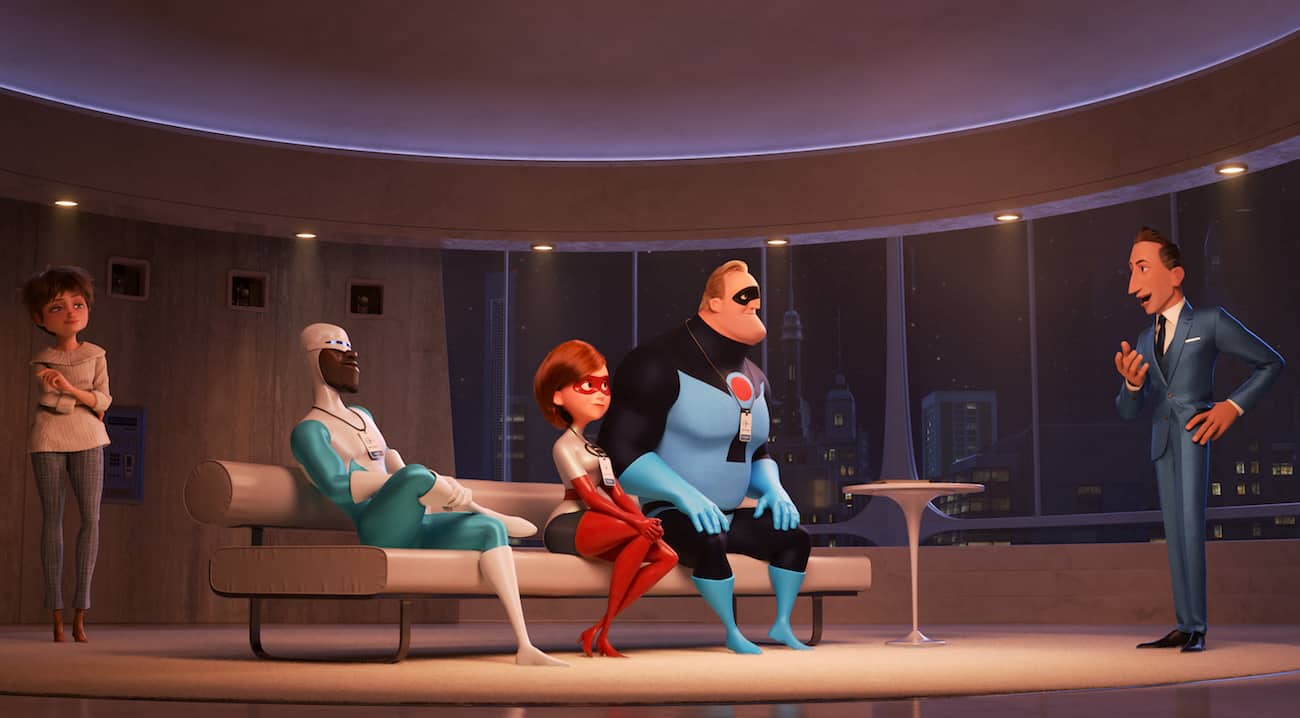 Bob Odenkirk: I felt like he changed tonally between the first, second and third sessions. Then he didn't change. Then different story lines happened and stories were collapsed and expanded. Then that's all that remained. 
Winston was more like Saul when I started Incredibles 2, then he became more innocent and genuine, which I love. Truly. 
I get to play a lot of sleazy double-talkers. That's fun, but it was fun to play somebody who wasn't. He meant everything he said.  
Do you find that people think you're the characters you usually play?
Bob Odenkirk: They do. People think you're like your character, and I'm so not like my characters it's crazy. One journalist asked, "If you saw Saul in a room, would you want to hang out with him?" I said, "No! I wouldn't go near that guy." [laughs]
Catherine and Bob then led a great discussion about the women in Incredibles 2: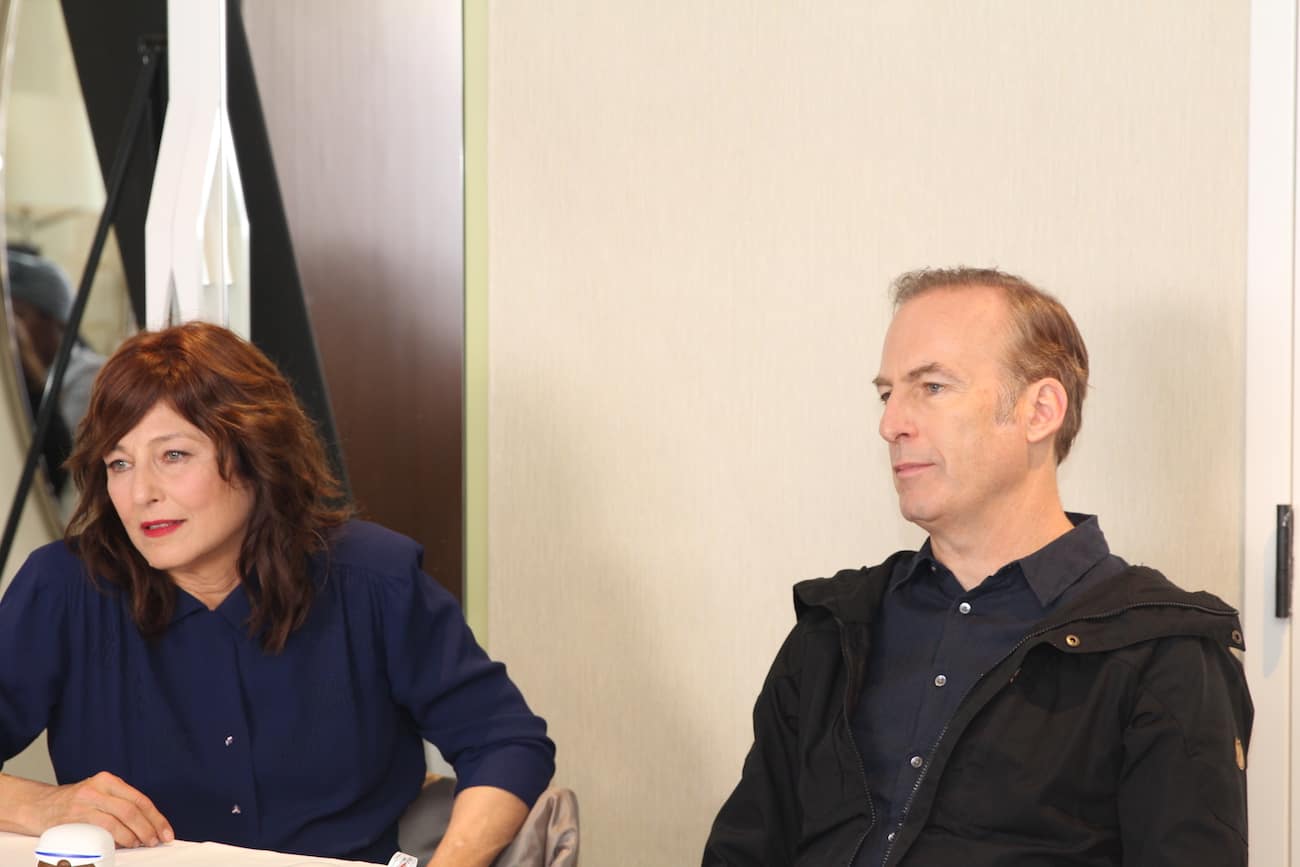 Catherine Keener: Brad said last night that Evelyn was originally a man in Incredibles 2. Clearly, he thought, what woman could play this man? [laughs]
Bob Odenkirk: Everybody talks about Holly Hunter and Elastigirl's story and how being a female superhero is so great for women. It is; I'm glad my daughter saw that. I'm especially glad she saw the scene where Mr. Incredible is knocking on the daughter's door. She got to experience what's on the other side of her door. 
I really loved sitting next to her for that scene. I felt like she sees how much I want to help her but I can't.
How about that scene where Evelyn and Elastigirl are facing off? That to me is a scene you don't see. Two women characters, fully intelligent, super strong, not rushing past it. Taking the time, picking each other apart, picking apart the themes of the movie for an extended moment. 
The fact that it's two women. If that was a guy and Elastigirl, fundamentally it's not the same message to the audience that female characters can be well-rounded. They can be evil and good and both at the same time. They can be a part of the story on the level those two characters are in that moment. 
Incredibles 2 wouldn't' be the same to just have Elastigirl be the superhero. That scene is…
Catherine Keener: It separates it. 
Bob Odenkirk: It's on another level. You guys know about the Bechdel test? To me, that scene is it. 
Catherine Keener: I totally agree with you and appreciate it. Brad never made an issue out of this. It's unusual, but he just presented it as reality. In our experience, it is reality.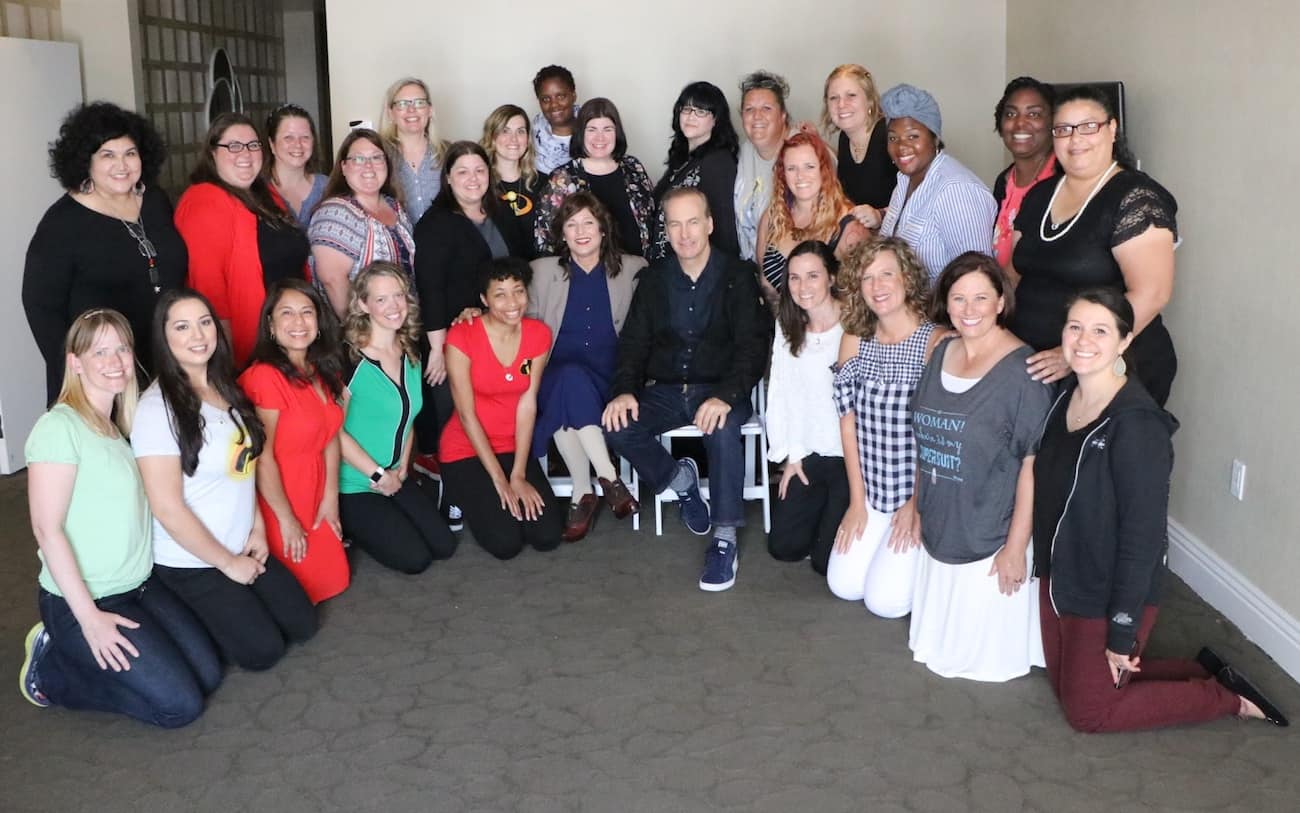 Incredibles 2 opens in theaters everywhere on June 15th. See movie details and get tickets for your local theater here!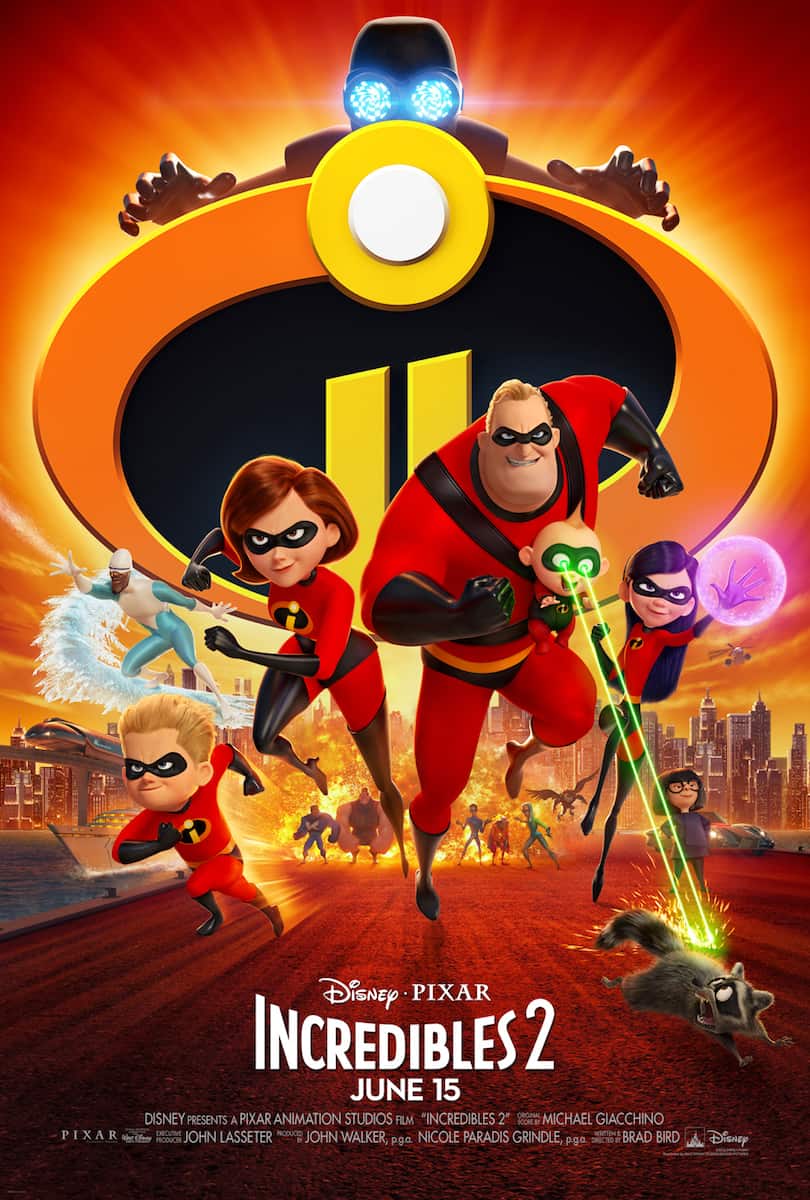 About Incredibles 2:
In Incredibles 2, Helen (voice of Holly Hunter) is called on to lead a campaign to bring Supers back, while Bob (voice of Craig T. Nelson) navigates the day-to-day heroics of "normal" life at home with Violet (voice of Sarah Vowell), Dash (voice of Huck Milner) and baby Jack-Jack—whose super powers are about to be discovered.

Their mission is derailed, however, when a new villain emerges with a brilliant and dangerous plot that threatens everything.

But the Parrs don't shy away from a challenge, especially with Frozone (voice of Samuel L. Jackson) by their side. That's what makes this family so Incredible.
Stay on top of all the Incredibles 2 news:
Visit the official Incredibles 2 website
Watch the Incredibles 2 trailer now: