Looking for Pokemon pumpkin carving ideas? I have over 100 free printable Pokemon pumpkin stencils for a Picachu-perfect Halloween! Print one (or more!) and use it to create a jack o lantern featuring your family's favorite character!
I have a friend who's son has a Pokemon obsession. He happened upon the show on Netflix when he was in preschool, and the die was cast.
Now, at 6 years old, it would be an understatement to call this kid a Pokemon fan.
He plays the games with his parents. He play-acts the characters with his friends. He's had more than one themed birthday party. He learned to read with Pokemon books. He sleeps with a stuffed Pikachu. He jumps at the chance to watch the videos and play the video games. Finally, he knows more about trading Pokemon cards than anyone I've ever met.
His enthusiasm for the entire franchise is adorable, and I know he'd love to do a Pokemon pumpkin carving for Halloween this year.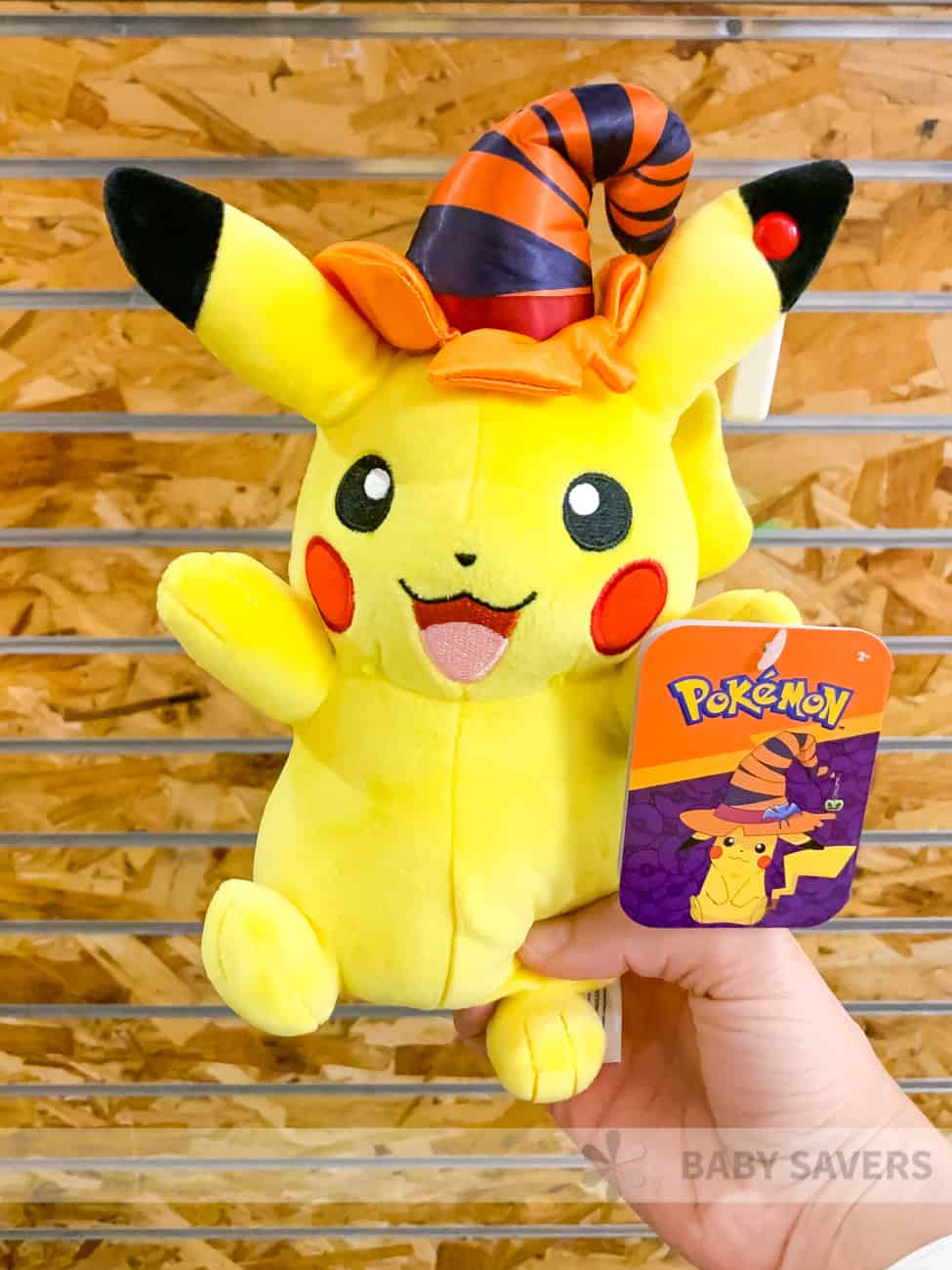 The question is: which Pokemon character stencil would he most like to carve into a pumpkin? Would he want spooky or funny? Something that could double as a Pokemon Halloween (affiliate link) decoration, or one spectacular carved squash to show off for one night only?
I should have known that the most common and popular Pokemon pumpkin stencil idea: a Pikachu or a Charmander, wouldn't be interesting enough for this kid.
When his mom started suggesting character ideas that I had never heard of, (ahem, Ghastly) I knew I had some learning to do before I shared all the ways to celebrate Halloween with Pokemon.
If you need to learn more about the entire franchise, scroll to the bottom for a quick overview. Otherwise, use this table of contents to jump to the section you want to get to.
Pumpkin Carving Tips and Tricks
We love carving pumpkins here, and we especially love free printable templates that help create the perfect jack-o-lantern.
These Baby Yoda pumpkin stencils are super popular, and these are the best ever Disney pumpkin carving ideas. If you only want the bad guys, we also have a bunch of Disney villain pumpkin stencils.
Check out our Hamilton pumpkin templates and 87+ cat pumpkin carving stencils. These amazing Harry Potter pumpkin carving patterns are always a huge hit. Finally, if you want an overview of everything out there, we have over 700 free pumpkin carving stencils!
Professional-level pumpkin carving
A few years ago I went to a Disney event where an artist and master pumpkin carver taught me how to carve a pumpkin. The instructions and advice he gave were excellent, and I've been using his tips ever since!
Tools and supplies
First, you shouldn't use a pumpkin carving kit. You'll get far better results if you buy some affordable tools instead of cheap kits.
Tip: These supplies are very affordable, and you can use them year after year. When you finish up your carving for the season, pack everything in a shoebox or a small plastic tote. Now you'll have everything you need in one place for next year!
Here's what you need:
Your printed Pokemon pumpkin stencil
A pumpkin that will fit your stencil
A ballpoint pen
These are the recommended tools you'll need to make the best pumpkin possible:
How to carve a pumpkin like a pro
1. Clean your pumpkin inside and out.
Cut a "door" between 6 and 8 inches square in the back of your pumpkin instead of removing the stem. Scrape out the pulp and seeds, then use an antibacterial wipe to clean the outside.
2. Print your template.
Print out your favorite Pokemon pumpkin carving stencil onto 8.5″x11″ paper.
3. Trace, Transfer and Trace.
Put your stencil over a sheet of carbon transfer paper and pin it to your pumpkin using the push pins. Use a ballpoint pen to trace firmly over all the lines of your stencil. This will transfer your stencil to your pumpkin.
4. Scrape the grey areas.
Remove the template and the carbon paper and trace over all the transferred carbon lines with your Sharpie.
If there are scraping areas in your pumpkin design, Use the ribbon cutter and linoleum tool to scrape the top layers of the pumpkin off without cutting all the way through the meat. This will allow some light through without the same brilliance as the cut out parts.
5. Carve your pumpkin.
Use your sharp, pointed knife to cut into your pumpkin and go along the lines you marked with the sharpie.
6. Clean the outside of your pumpkin.
Use a wipe to clean stray Sharpie or carbon transfer off your pumpkin and put your finished jack-o-lantern outside!
Pokemon pumpkin carving stencils
I've divided up these stencils into categories so you can jump right to the character or theme you're looking for. Most of them are also fairly easy, so anyone can do them!
Pikachu pumpkin carving stencils
As the mascot of the Pokemon franchise, Pikachu is the most well-known and most recognized of all Pokémon characters. While Pikachu wasn't the first ever Pokemon, it was the first created in the Electric type.
Kids love Pikachu because it's a central character in the anime series, and it's featured with the title or on the cover of many games, books and products.
Gastly, Haunter and Gengar Pumpkin stencils
Gastly, Haunter and Gengar are under the same heading because Haunter and Gengar are evolved forms of Gastly.
All three are Ghost and Poison types, and their powers grow and change with the characters.
Gastly evolves into Haunter at level 25. Haunter evolves into Gengar when the Pokemon is traded.
This is the only pumpkin stencil I could find with Gastley, Haunter and Gengar together.
Gastly stencils
Haunter stencils
Gengar pumpkin stencils
Gengar 3 (this one is for an experienced carver!)
Charizard stencils
Charizard dual Fire and Flying-type that resembles a dragon. It even breeds fire! Charmander evolves into Chameleon at level 16, before evolving into Charizard at level 36.
Charmander pumpkin carving ideas
Chamander is a fire-type that was made to look like a baby therapod dinosaur. It's an extra-cute pumpkin idea.
Duskull printables
Duskull is another great Halloween Pokemon pumpkin idea! Stylized as the Grim Reaper, it wears a black robe and a mask that looks like a skull.
Eevee pumpkin carving stencils
Eevee is a normal-type and arguably one of the most adorable characters.
Jigglypuff pumpkin patterns
Able to use its eyes to mesmerize opponents, Jigglypuff is normal/fairy-type that looks something like a bubble or bouncy ball.
Litten stencils
Litten is a feline fire-type that doesn't display emotions.
Meowth pumpkin carving templates
Meowth is a normal-type feline Pokemon that washes its face often to keep the coin on its forehead spotless. It collects shiny things.
Alolan Meowth is something like Meowth's alter ego. It's a dark-type character that exists in the region of Alola.
Mimikyu pumpkin ideas
Mimikyu (pronounced "mimic you") is a Ghost/Fairy type that has disguise abilities. It hides its body under an old rag and has an appearance similar to Pikachu.
Mismagius pumpkin carving ideas
This one is perfect for Halloween because Mismagius is a Ghost-type that resembles a witch!
Popplio templates
Resembling a sea lion, Popplio is a water-type that snorts bubbles and performs acrobatic jumps.
Pumpkaboo printable patterns
Another excellent choice for Halloween, Pumpkaboo is a ghost/grass-type encased in pumpkin. It looks like a jack-o-lantern.
Rowlet Pokemon pumpkin carvings
This is a great idea if you want a cute pumpkin! Resembling an young, round-bodied owl, Rowlet is a grass/flying-type.
Umbreon stencils
Evolving from Eevee, Umbreon is is a dark-type.
Zubat stencils for pumpkins
A flying/poison-type, Zubat is a bat-like character that uses echolocation and lives in a cave.
Pumpkin stencils for other Pokemon characters
Be sure to read the directions in the descriptions for these printables.
In general, you should cut out the black areas and just remove skin in the shaded or grey areas. Still, it's a good idea to read each one to make sure the instructions stay the same.
Lycanroc (midnight form)
Marowak (Alolan)
Meowstick (Male)
Cat Pokemon stencils
There are many different cat Pokemons, and some are definitely cuter than others! These are all of the cat-like stencils I could find.
Note: these stencils are also listed above under their individual names. I just thought it could be helpful to also have them under the same heading.
Pokemon Go pumpkin carving stencils
Pokémon Go is an augmented reality mobile game. It uses your phone's GPS and clock to allow players to catch and train characters in real locations.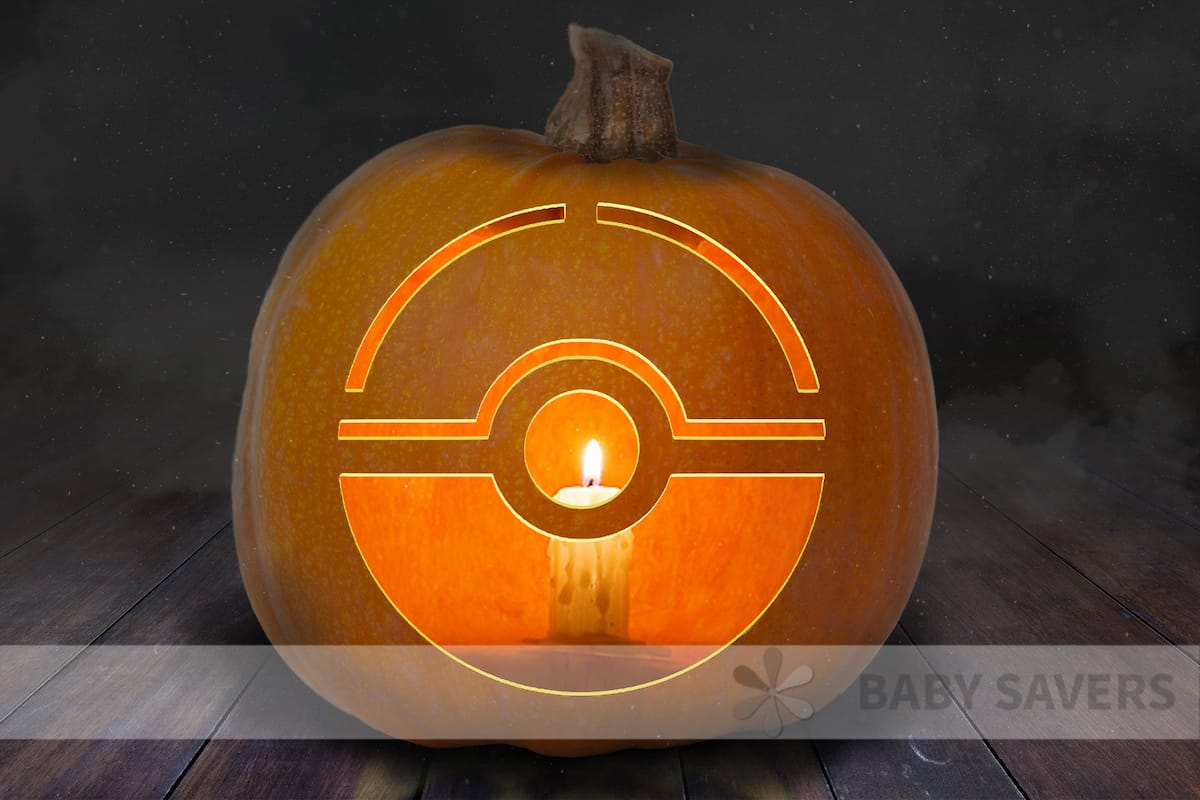 There are three teams in the game, Valor, Instinct and Mystic.
This is a cool pumpkin template that was created as tribute to playing Pokemon Go.
Stencils for Pokemon Symbols and objects
Download this Pokedex stencil
Another Pokeball pumpkin stencil
What is Pokemon
In an effort to learn about this phenomenon, I set about reading the Parents' Guide to Pokemon. I and learned that there really is a whole Pokemon world of characters, games, several video game titles, toys, animated TV shows and movies. Netflix is even developing a live-action series.
The most important thing someone new to this should know is that "Pokemon" is a blanket term for creatures who live in the wild or live with humans.
These creatures are raised and commanded by their owners, but their owners are always called "trainers".
The main goals of the trainers in the game are to:
Catch and train characters.
Battle their Pokemons agains other trainers to become the League Champion.
Catch and catalog all the characters within the game's world.
Eventually become a Pokemon Master, the highest of trainer achievements.
There are currently over 900 different Pokemon characters across all generations, games, tv series, specials and movies. Even more impressive is that the number is still growing!
I have to say, there's no way I can come up with Pokemon pumpkin carving ideas with over 900 different stencils. But I definitely was able to give you over 100 different printables for Halloween this year!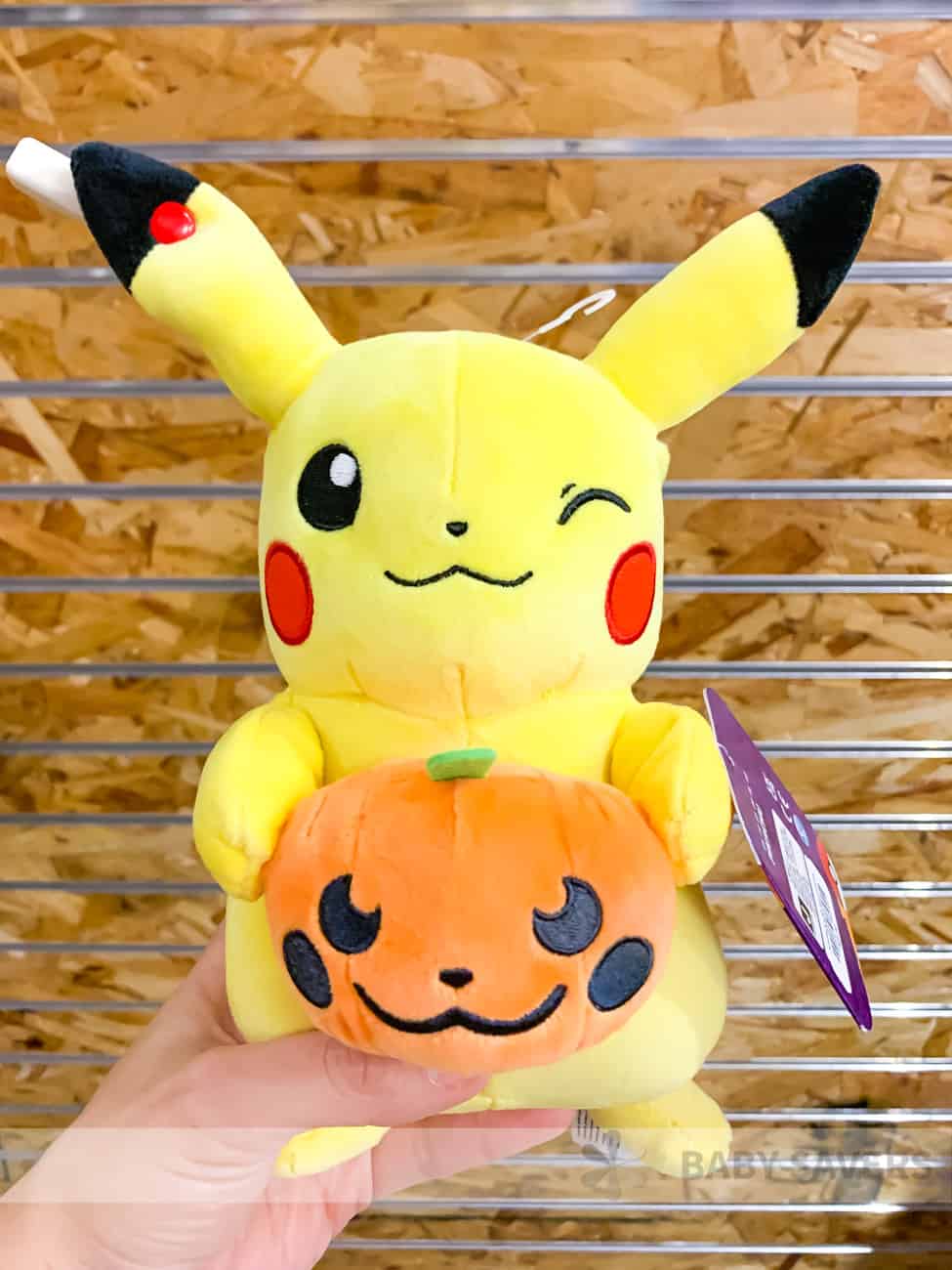 The best Pokémon pumpkin stencils for Halloween
To wrap all of this up, it's pretty obvious that a Pokemon pumpkin carving is perfect for your Jack-o-lantern this year!
I've given you a huge selection of printables, and there's sure to be a stencil that fits what you're looking for.
If you're still not sure, I'll leave you with the most festive and best Pokemon pumpkin carving ideas for Halloween!
Duskull
Gastly
Haunter
Gengar
Mismagius
Phantump
Pumpkaboo
Zubat
More Fun Halloween Ideas
We love Halloween and I have plenty of fun ideas to share with you! Check out the posts below to get great information about Halloween costumes, hairstyles, decorating and more!
Print out this Halloween word search!
Get over 100 DIY baby Halloween costumes with tutorials and instructions!
Here are 13 DIY Halloween costumes made with tutus.
Learn how to make a DIY Wreck-It Ralph Halloween costume!
How to make a super-easy DIY shark costume.
Check out our list of Halloween cupcake tutorials.
How to make a DIY Spider-Man costume for girls!
Here are 13 tutorials for Halloween hairstyles!