Show your love and have fun creating with these fantastic valentine crafts for adults! Grown ups can make one or more of these fun projects to make gifts, holiday decor and more!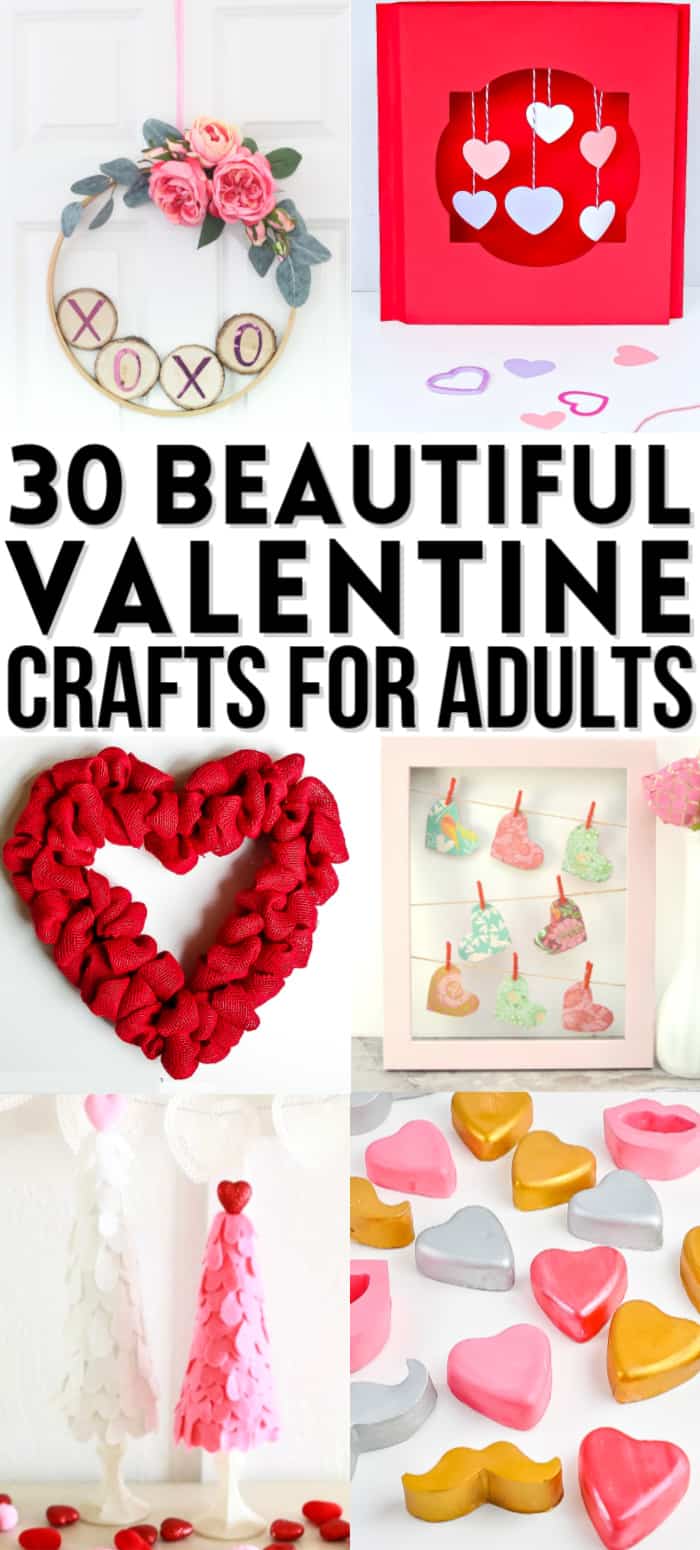 I've said it before – I love Valentine's Day for so many reasons. I think little kids are so cute with their classroom valentines, and I love all the red and pink decorations.
I also love that the holiday has become synonymous with delicious food and treats! Check out my list of the most beautiful and delicious Valentines Day desserts you can make!
If you have kids, you're going to want to see how I made a Valentine's Day sensory tub, easy valentine crafts for kids and valentine crafts for preschoolers – there's something for every age!
You can also check out over 30 fantastic free valentine printables – there are plenty of fun DIY valentines ideas in there (including this DIY pencil valentine)! Other printables include these this Valentine's Day photo booth props printable file.
I've written so much about Valentine's Day and I love it so much, but it's funny that I don't have anything for grown ups besides these Valentine's Day coloring pages for adults!
I started searching for valentine crafts for adults and found so many fun projects I knew I had to share them! Pick one or more of these valentine craft ideas and you'll have fun gifts, decorations and more to celebrate the holiday!
There are sections for upcycled valentine crafts, bath and body projects and Cricut crafts. You'll find something for everyone in this list!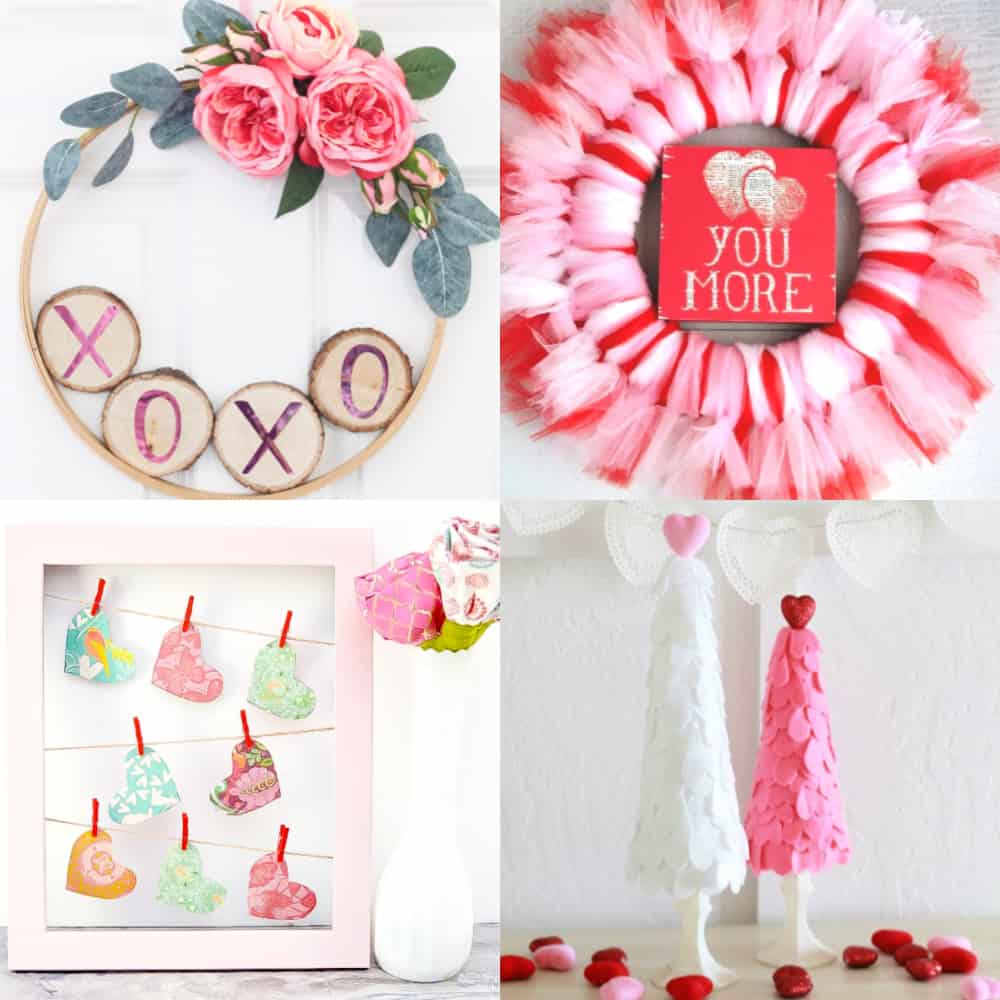 About the Cricut Valentine's Day crafts section
In addition to my love of Valentine's Day I also have tons of love for my Cricut! I found several fantastic Cricut Valentine's Day crafts for adults, so there's a section dedicated to tutorials for creations made with a Cricut.
If you're all new to the world of Cricut cutting machines, be sure to check out my super popular informational post, What is a Cricut machine? Then read my Cricut Explore Air 2 review to see everything I love (and a few things I don't) about my own machine!
Valentine Crafts for Adults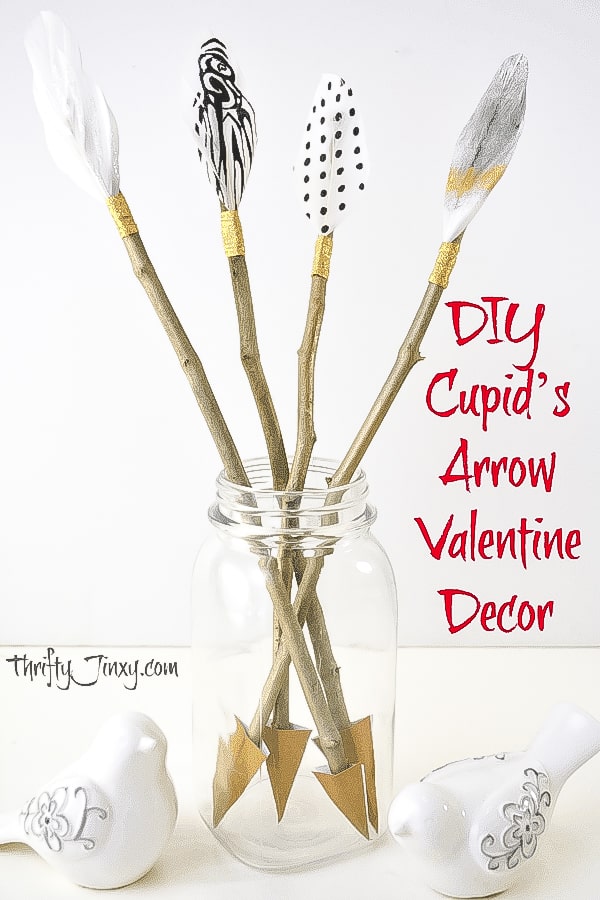 This cupid's arrow craft is so surprisingly pretty! I love how they can be decorated in so many different ways.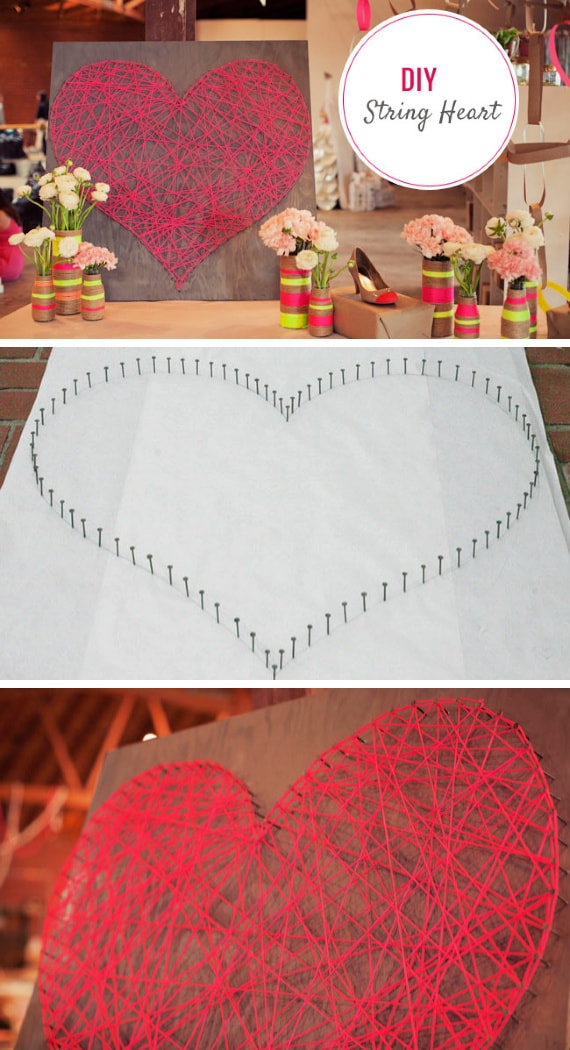 This Valentine's Day string art craft is both rustic and beautiful!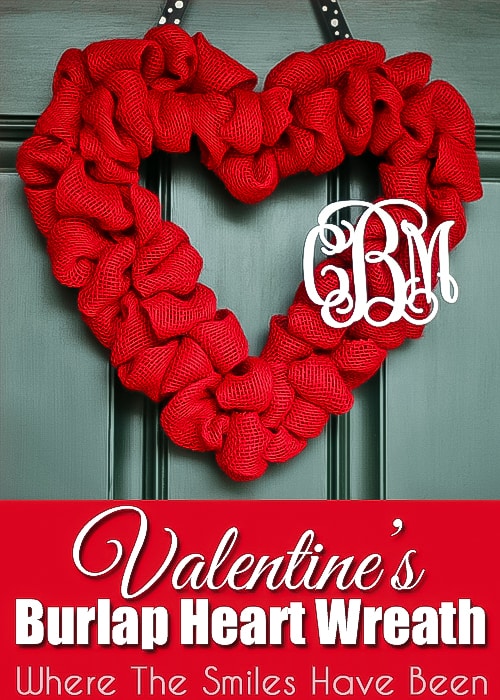 This Valentine's Burlap Heart Wreath is perfect to dress up your door this Valentine's Day.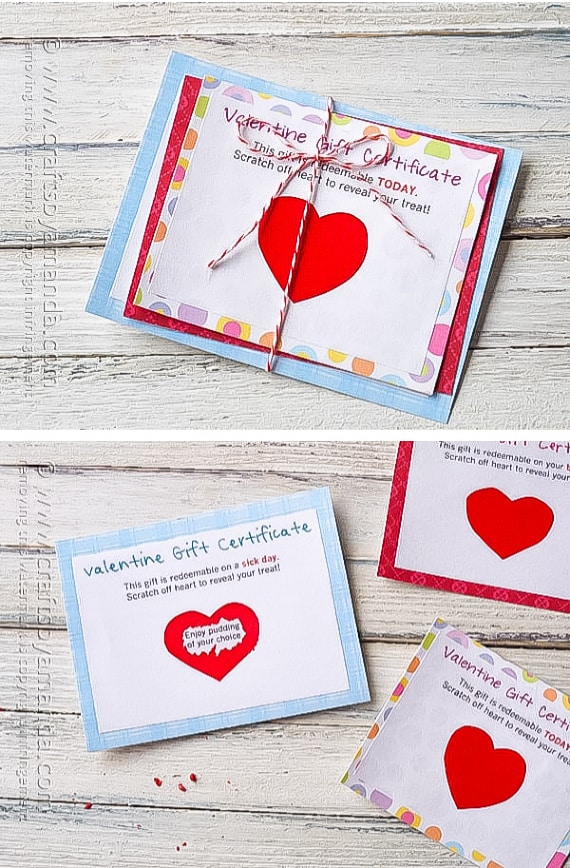 I had no idea you could make your own scratch-off activities. It's so unexpected for a craft! Check out these Scratch Valentine Gift Certificates.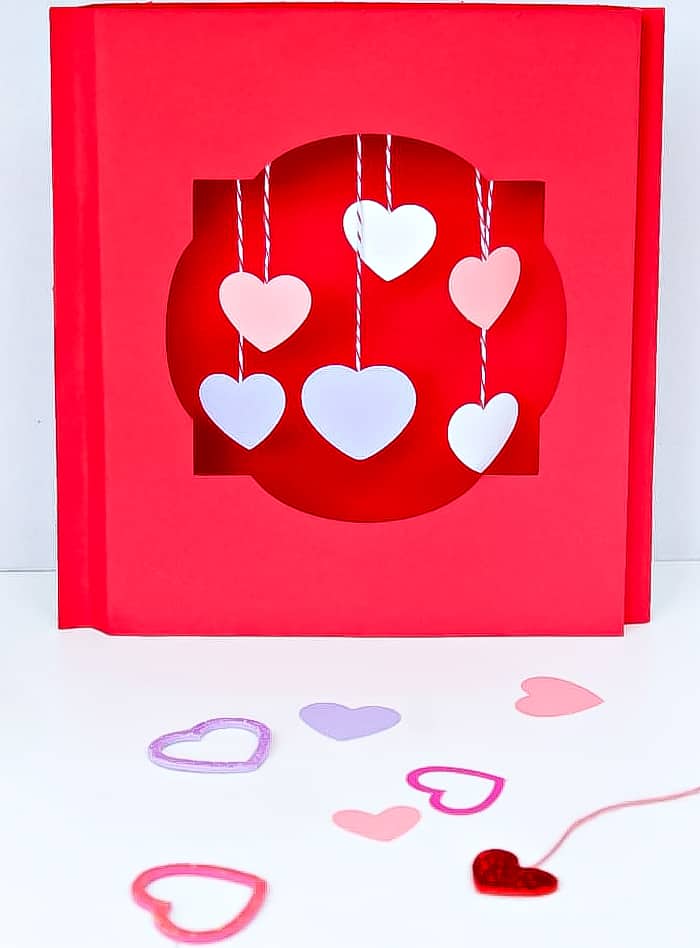 This 3D Valentine's Day Card is so stunning. It could be a gift or you could display it at home!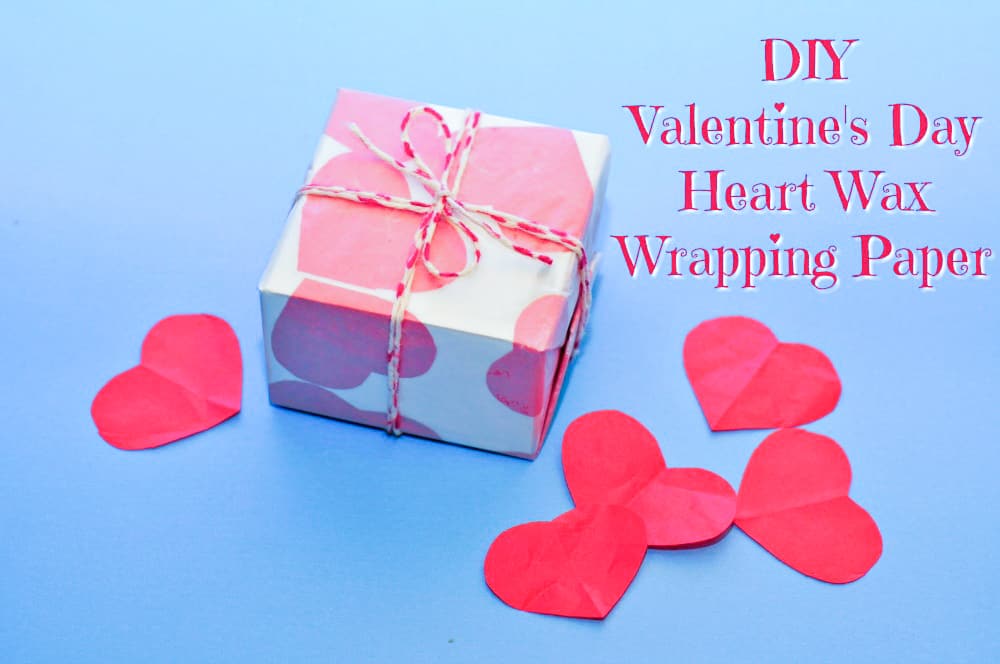 This is so clever! Make your gift special with this Heart Wax Wrapping Paper.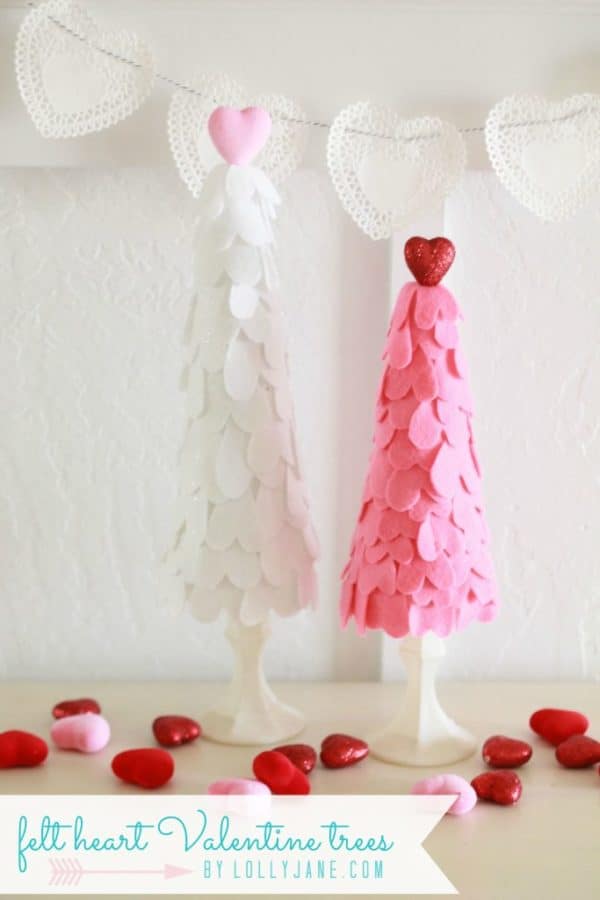 How cute are these felt valentine heart trees?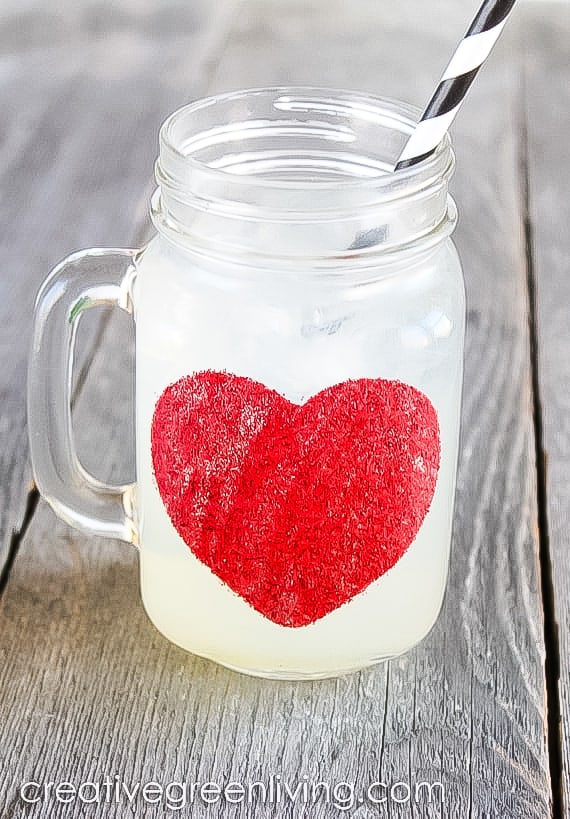 We love this Dishwasher Safe Glitter Mason Jar Mug. I never would have guessed it could stand up to a dishwasher!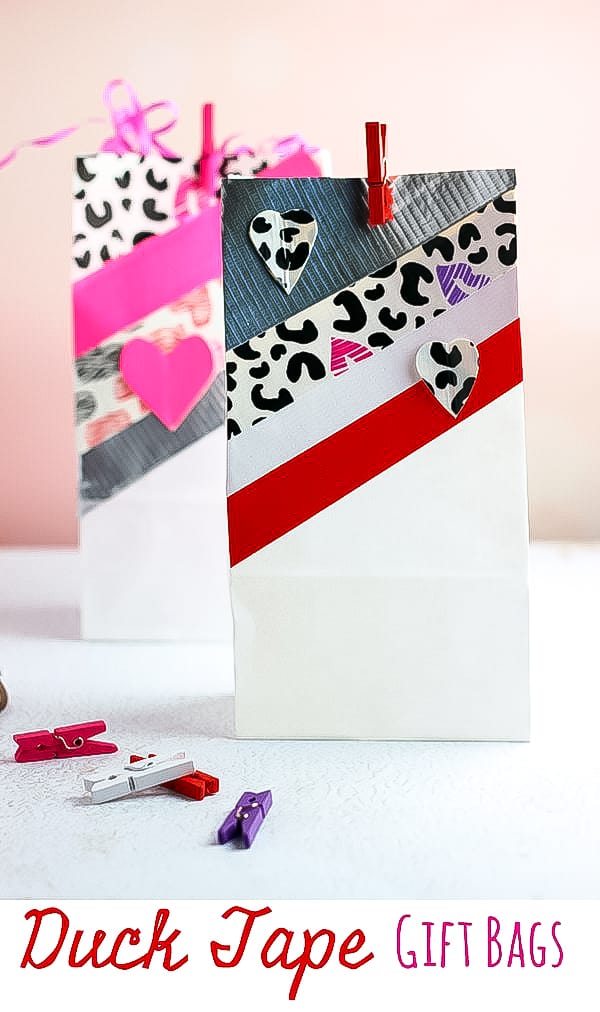 Who knew duct tape could be so pretty? Learn how to make these fun valentine gift bags.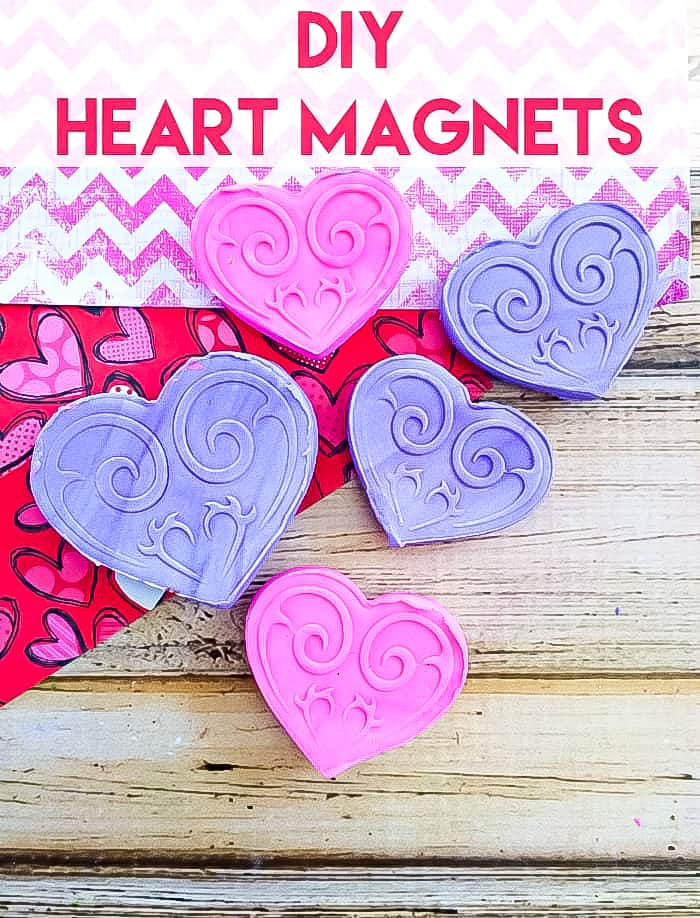 These DIY Valentine's Day Heart Magnets are perfect to hang your creations.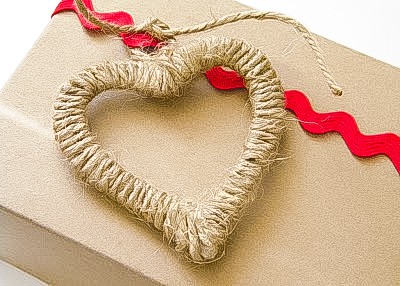 This Twine Heart is simple and elegant.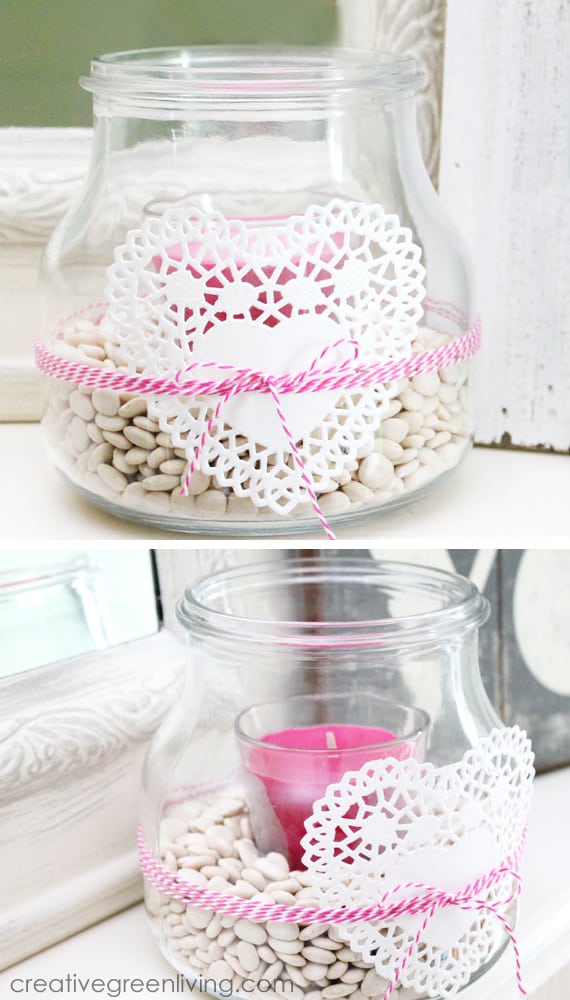 Candles make a great gift for anyone on Valentine's Day! Check out this pretty Valentine's Day Jar Candle.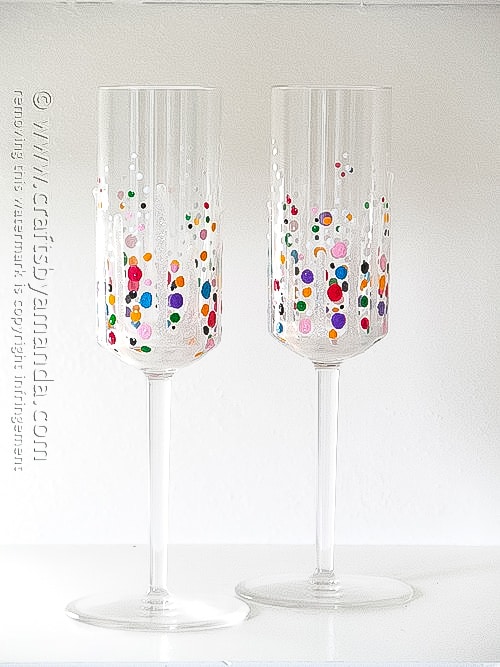 Make your own Confetti Champagne Flutes to toast a happy Valentine's Day.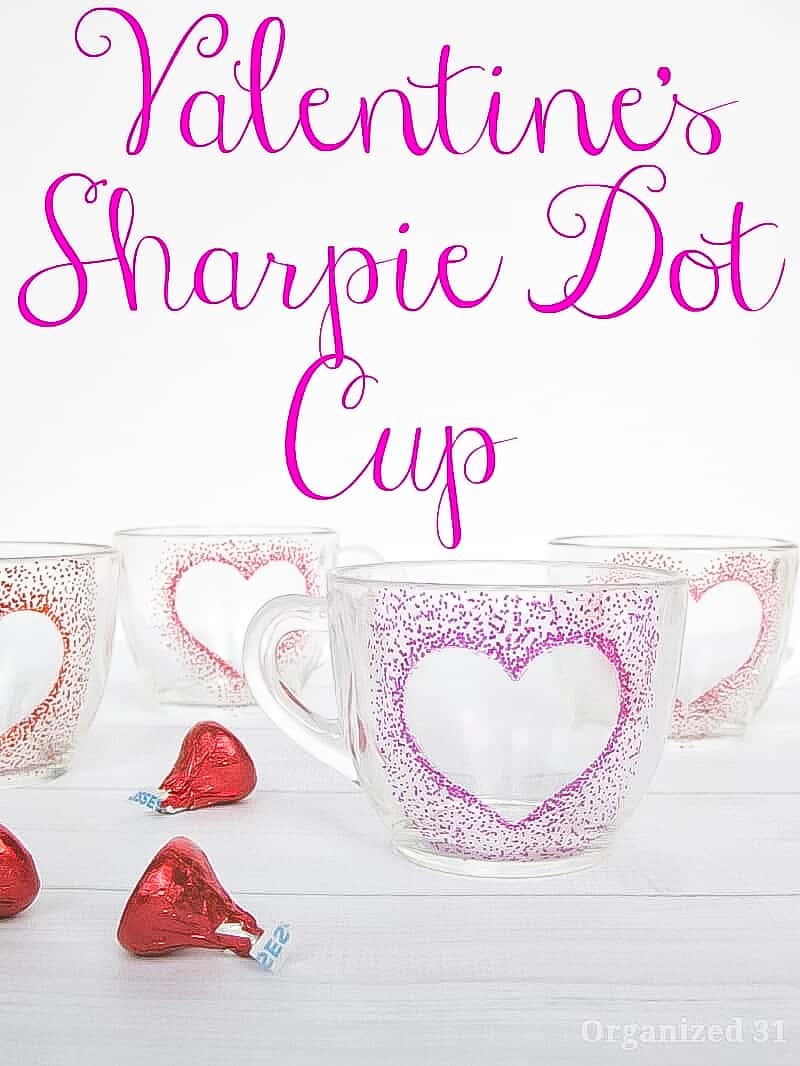 These super-simple DIY Sharpie Dotted mugs are cute.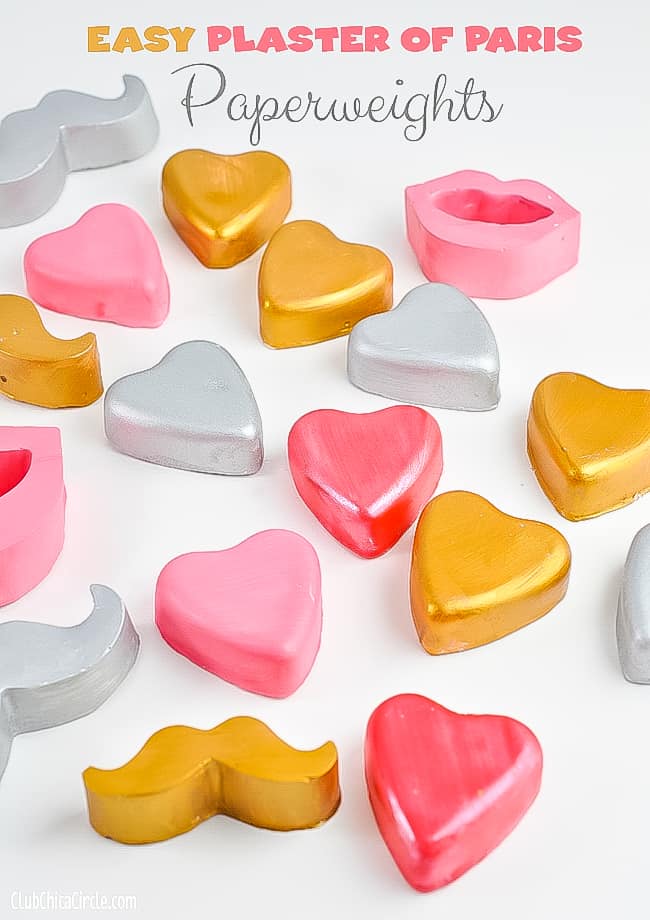 Need a great gift idea? Try these Easy Plaster of Paris Paperweights.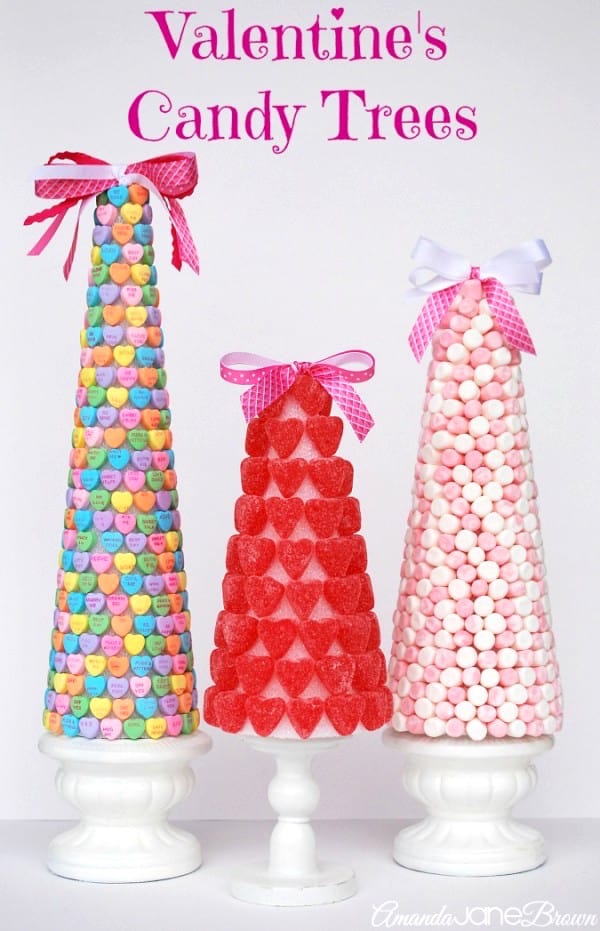 These valentine candy trees are the perfect Valentine crafts for adults to make!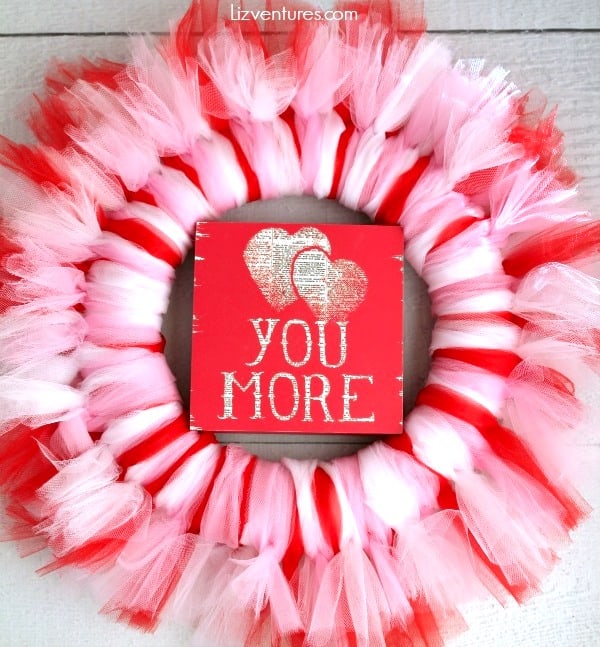 This tulle wreath can be displayed by itself or around a cute sign!
Bath, Body and Fragrance Valentine Crafts
Raise your hand if you love good smells! Make this fragrant Valentine's Day Potpourri Heart DIY Craft.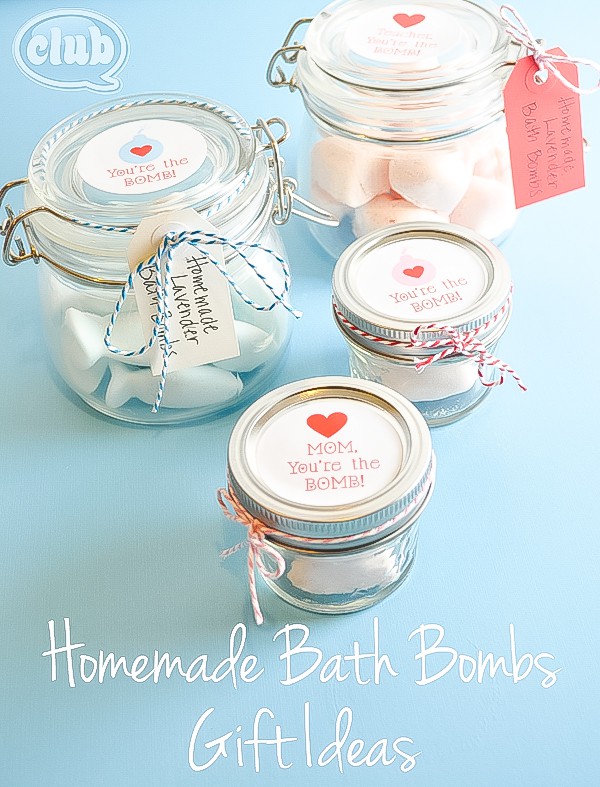 Soak away those troubles with these Homemade Bath Bombs.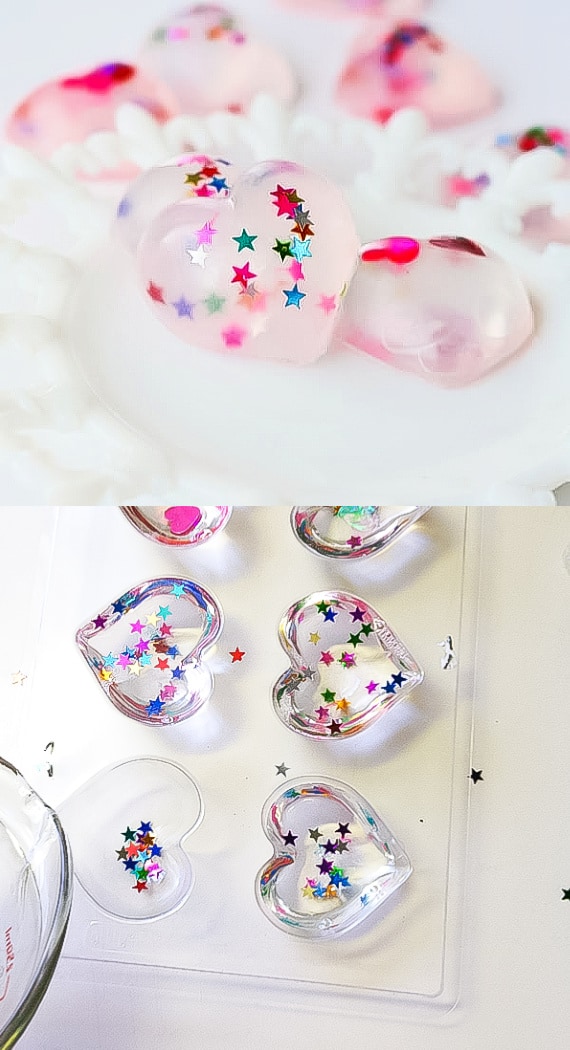 These Decorative Confetti Heart Soaps are beautiful! Kids would love using them.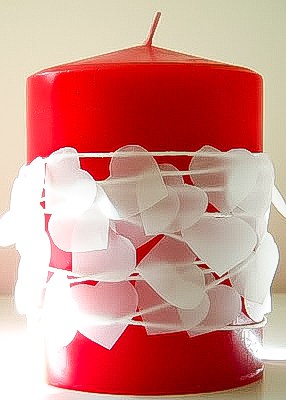 This Valentine Candle is crafted with handmade garland, but you could definitely buy garland from the store to make it even easier.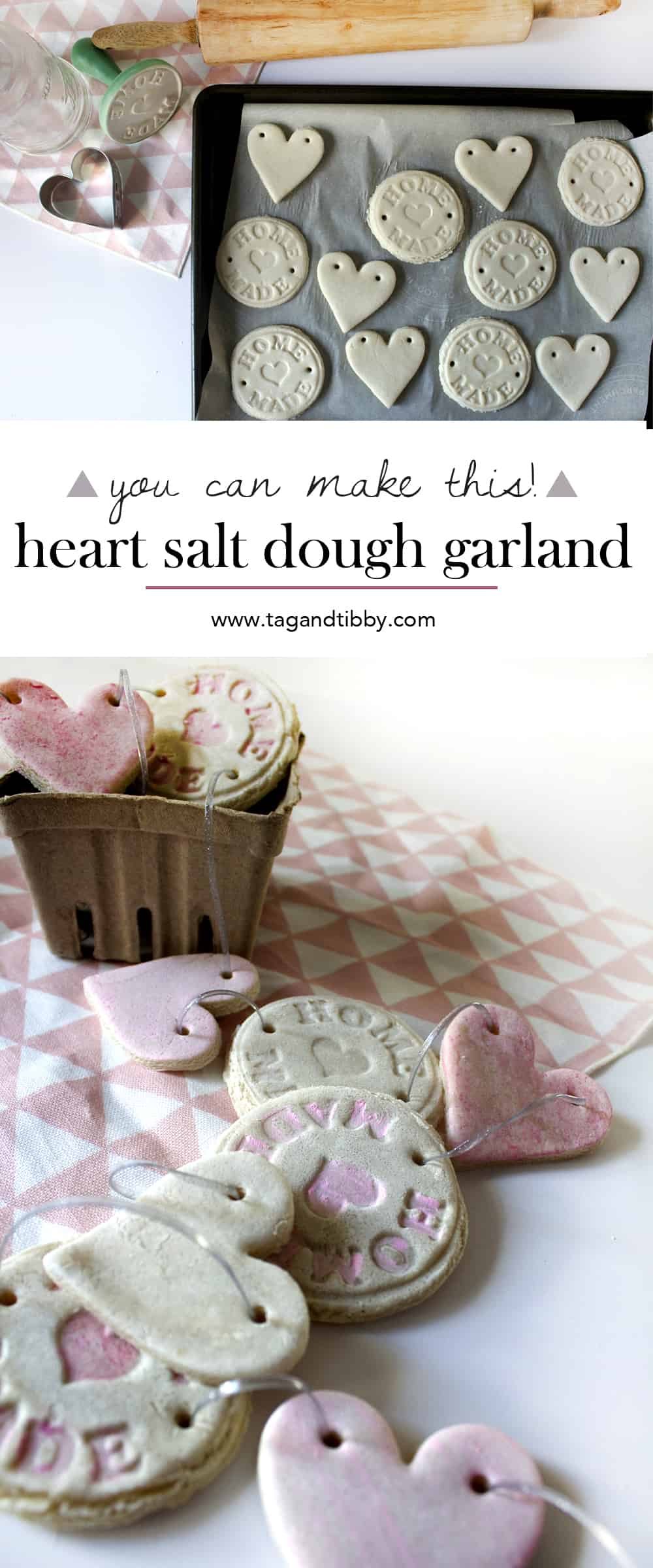 Look how cute this salt dough valentine garland is!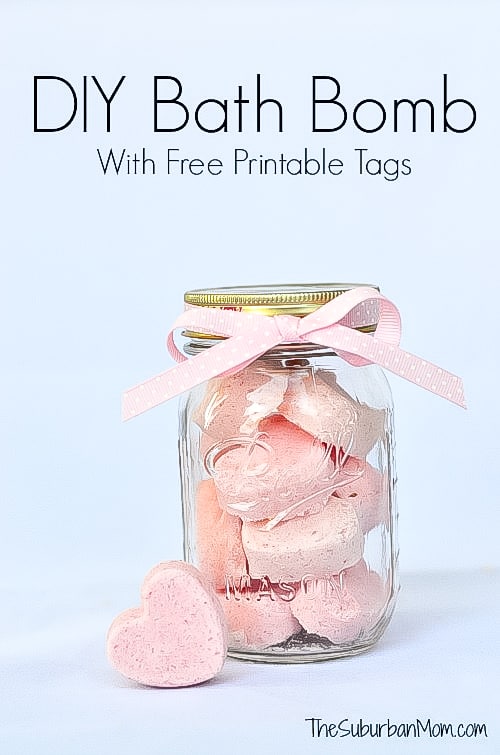 This project is so pretty it could easily sit on a shelf instead of being used. I love these DIY heart-shaped bath bombs!
Upcycled Valentine Crafts for adults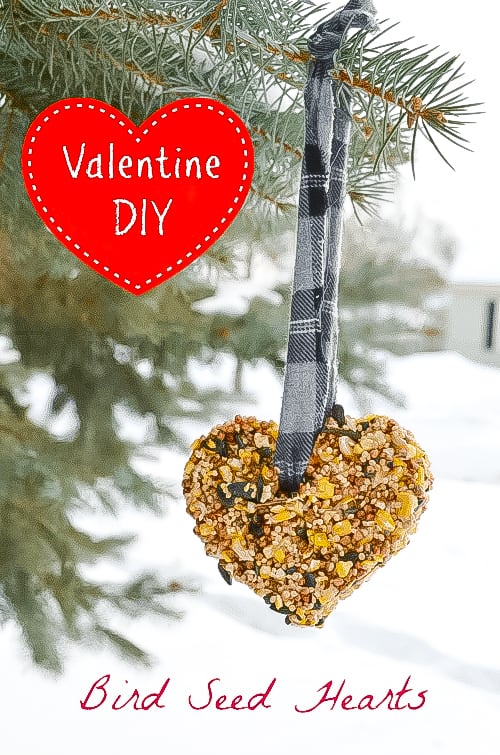 Here's a festive outdoor decoration! Make these Valentine Bird Feeder Hearts!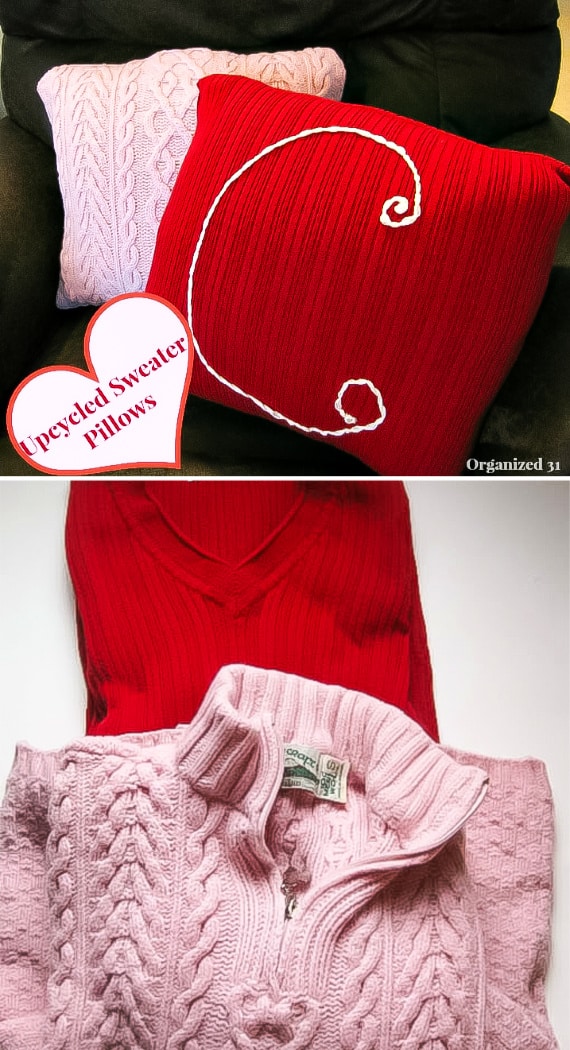 Don't thrown those cable knit sweaters away! Give old sweaters new life with this Repurposed Sweater Valentine's Pillow.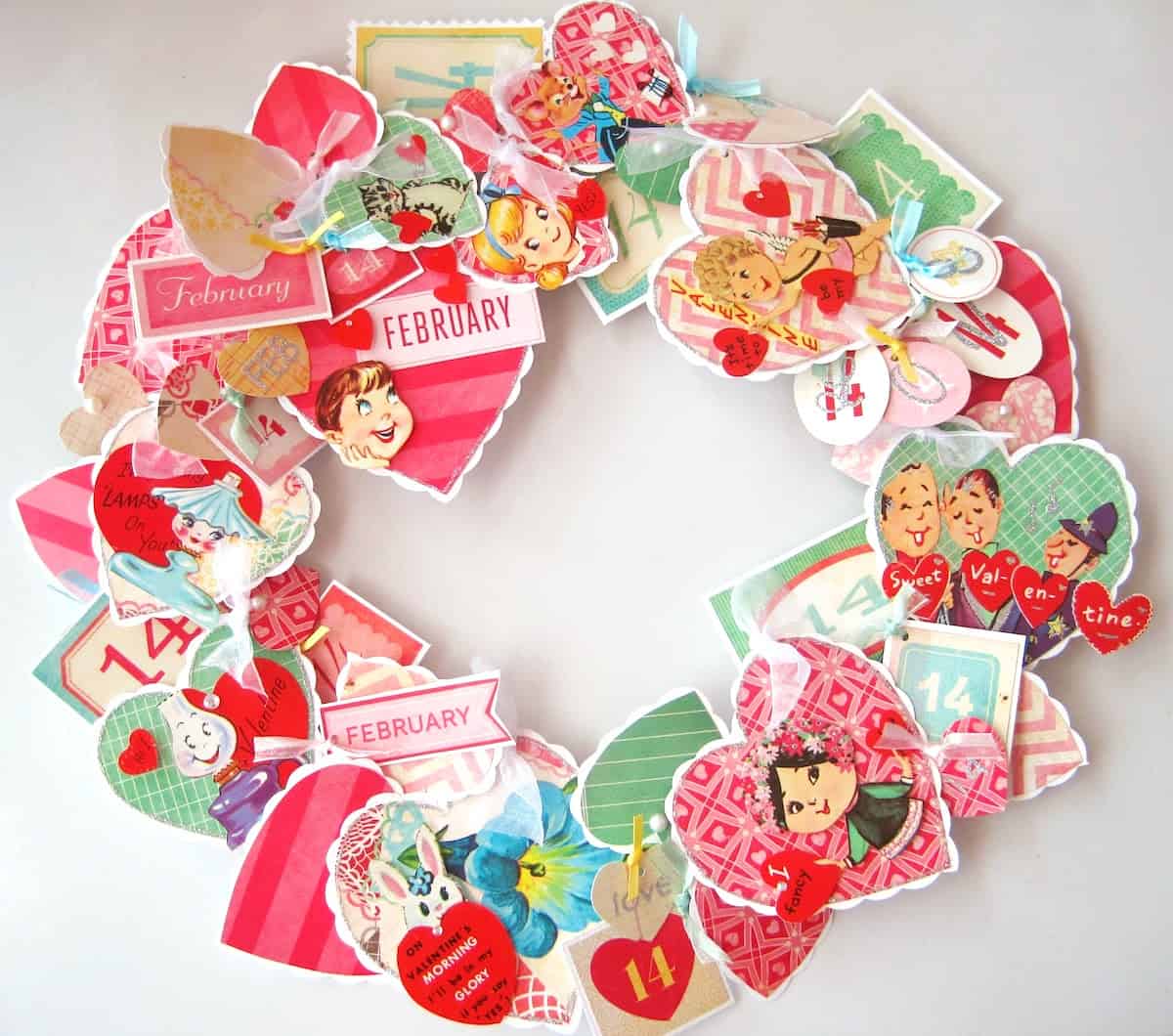 Reuse and recycle old greeting cards to make this amazing Valentine's Day wreath!
Cricut valentine crafts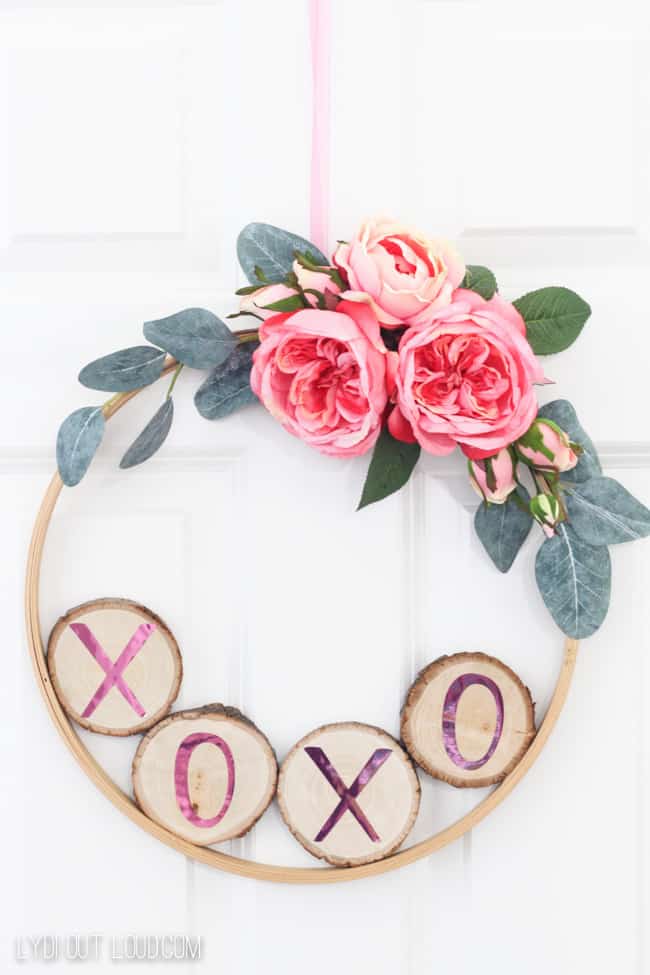 This Valentine's Day hoop wreath is gorgeous AND it's made with a Cricut! I love everything about it!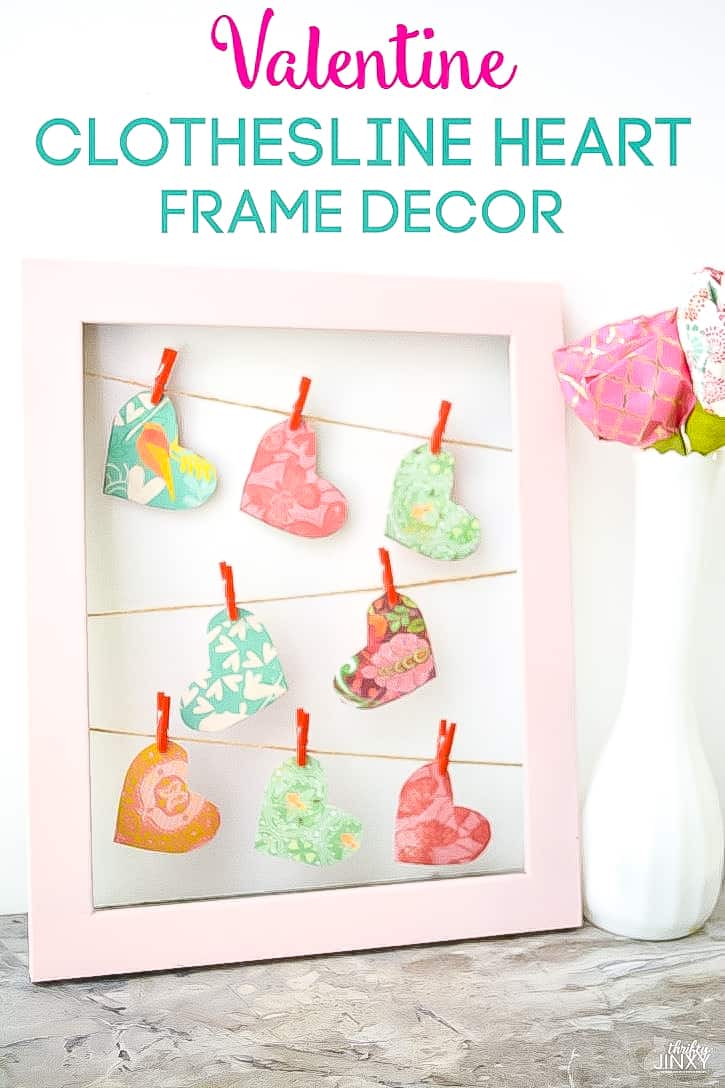 Cut out the hearts with your Cricut and make this clothesline Valentine's Day frame!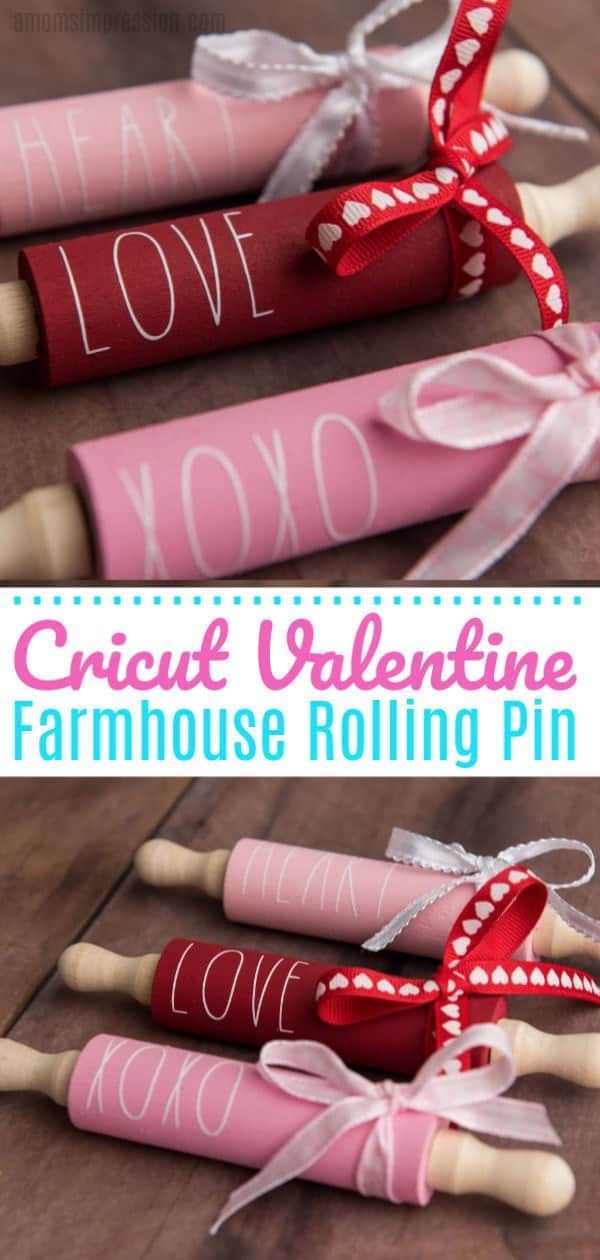 These mini farmhouse rolling pins are the cutest! I love the Cricut cut decorations on them.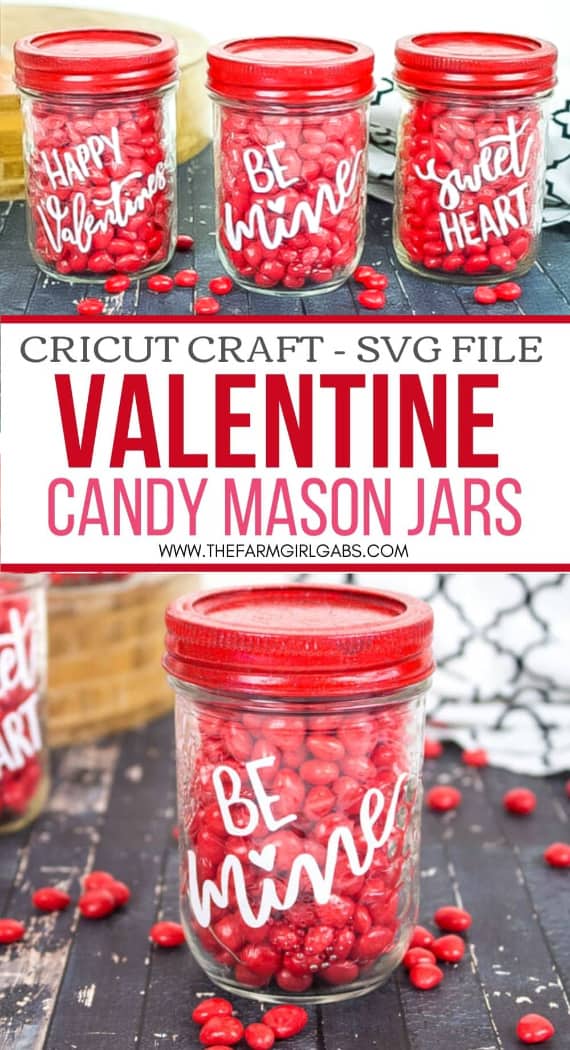 These valentine mason jars have sweet phrases made with Cricut vinyl. They're perfect to give that special someone a treat!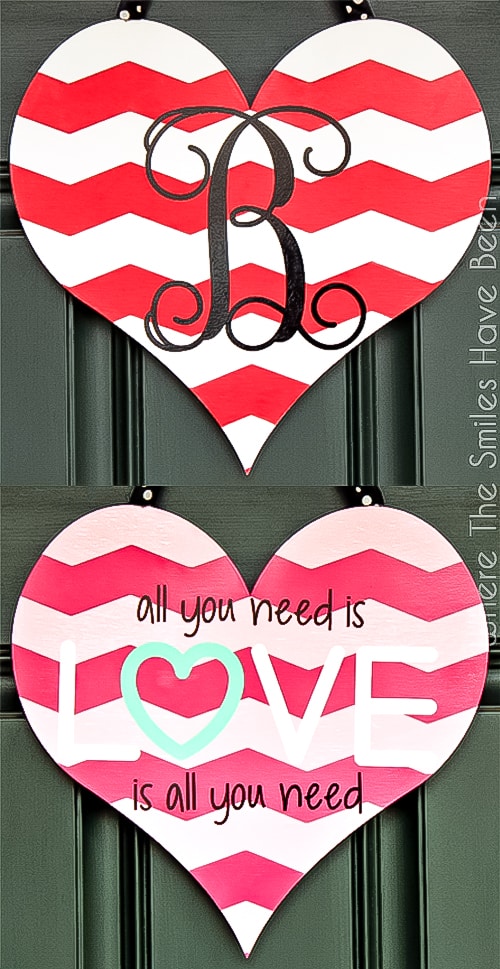 Can't decide your mood for the day? Try this Dual-Sided Valentine's Day Door Hanger that was made with a Cricut.