Looking for Loki pumpkin stencils? You're in the right place! These 17 Loki pumpkin stencils include all the printable pumpkin patterns you need for the best Marvel Halloween.
If you're a frequent reader here, you probably know that I'm a huge Marvel fan. I've had some amazing experiences to keep adding fuel to my fandom!
I'm also a pretty obsessed with Disney and Star Wars, and I've found that Halloween is my favorite time to express my love of all my favorite characters and series.
This will come as absolutely no surprise to many of you. I've been sharing different ways to carve pumpkins for years, including printables for Baby Yoda pumpkin stencils, Disney pumpkin carving patterns, Harry Potter pumpkin stencils, Disney Villain pumpkin stencils, Hamilton pumpkin carving templates and even Finding Dory stencils!
Not into a particular fandom? We have 87+ cat pumpkin carving stencils. Otherwise, this collection of over 700 free pumpkin stencils will give you plenty of fun printables to choose from!
Another great way to celebrate Halloween is with creatively painted pumpkins! Check out over 55 ideas for Disney painted pumpkins, or follow these instructions for a Monsters Inc. Mike Wazowski pumpkin!
If you're here looking for Marvel Halloween ideas, you'll find quite a few in my Disney pumpkin carving post (there are over 130 printables there!). But if you're here just for all the Loki pumpkin carving goodness, you're in the right place!
About Loki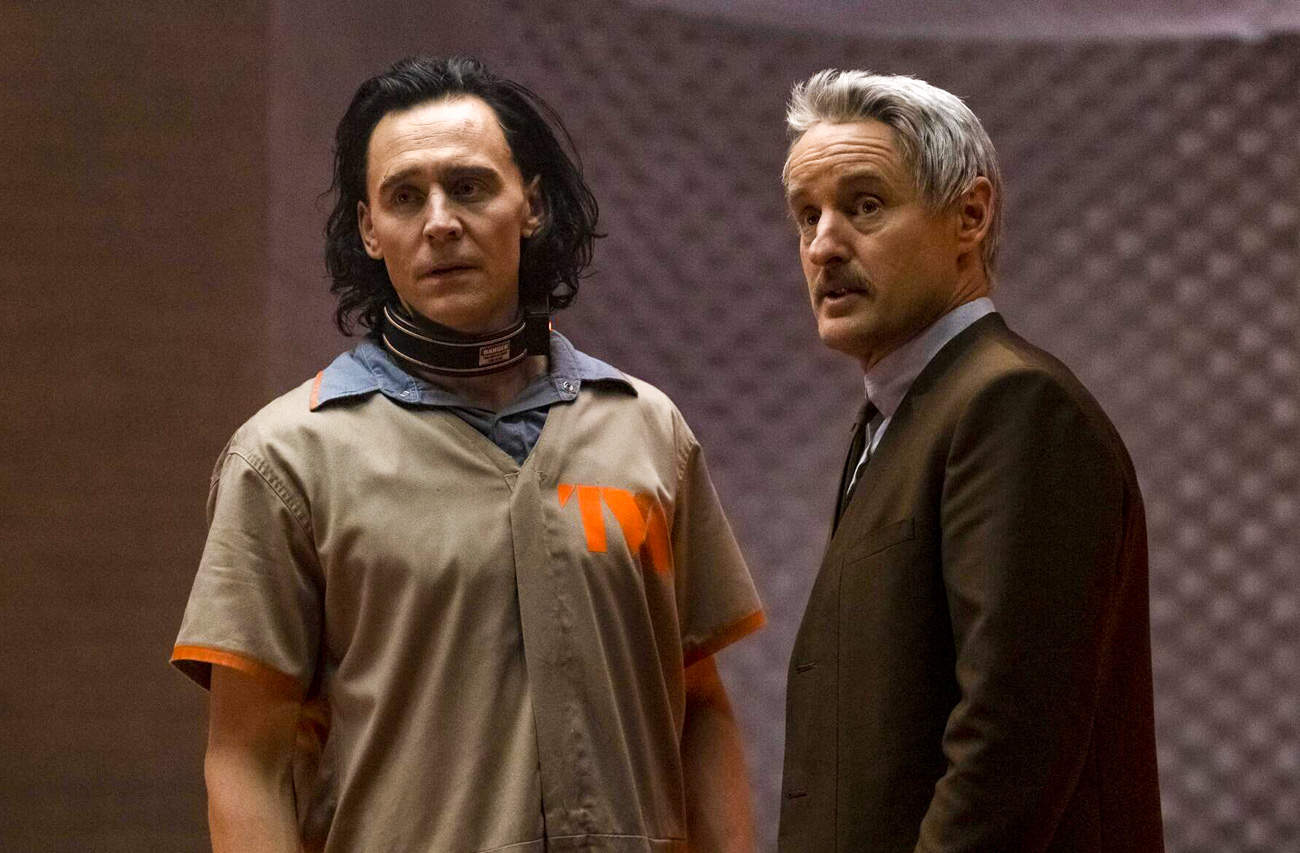 Loki is a television series created for the Disney+ streaming service. The show is based on the Marvel Comics character named Loki, who, until this point, has been a supporting character in the Thor movie franchise.
Loki is set in the Marvel Cinematic Universe and it takes place in an alternate, Loki-created timeline.
After stealing the tesseract during Avengers: Endgame, an alternate-timeline Loki is brought to the mysterious Time Variance Authority for trial and punishment. The TVA, a bureaucratic organization that monitors "the timeline" for all of space, threatens to erased Loki from existence when he uncovers that there's more to the TVA than space and time.
The second season of Loki television series Loki, sees Loki working with Mobius M. Mobius, Hunter B-15, and other members of the Time Variance Authority (TVA) to navigate the multiverse in order to find Sylvie, Ravonna Renslayer, and Miss Minutes. Season 2 of Loki debuts on Disney+ on October 5, 2023.
How to use a stencil to make a Loki pumpkin carving
Let me brag a little bit: I once had the super unique experience of getting a how to carve a pumpkin lesson from a professional pumpkin carver at a Finding Dory pumpkin carving experience.
That lesson gave me such great advice for carving pumpkins. I learned the best way to clean out your pumpkin and the worst way to cut into your pumpkin, plus all sorts of other pumpkin carving hacks!
So I'll start with the simple supplies and tools (they're all surprisingly cheap!) you need for expert-level pumpkin carving, then I'll go over how to use a pumpkin carving stencil.
Pumpkin carving tools and supplies
First, you don't need a seasonal pumpkin carving kit to do this. In fact, you'll save money in the long run to make your own pumpkin carving kit with a few specialty tools and supplies that you can use year after year.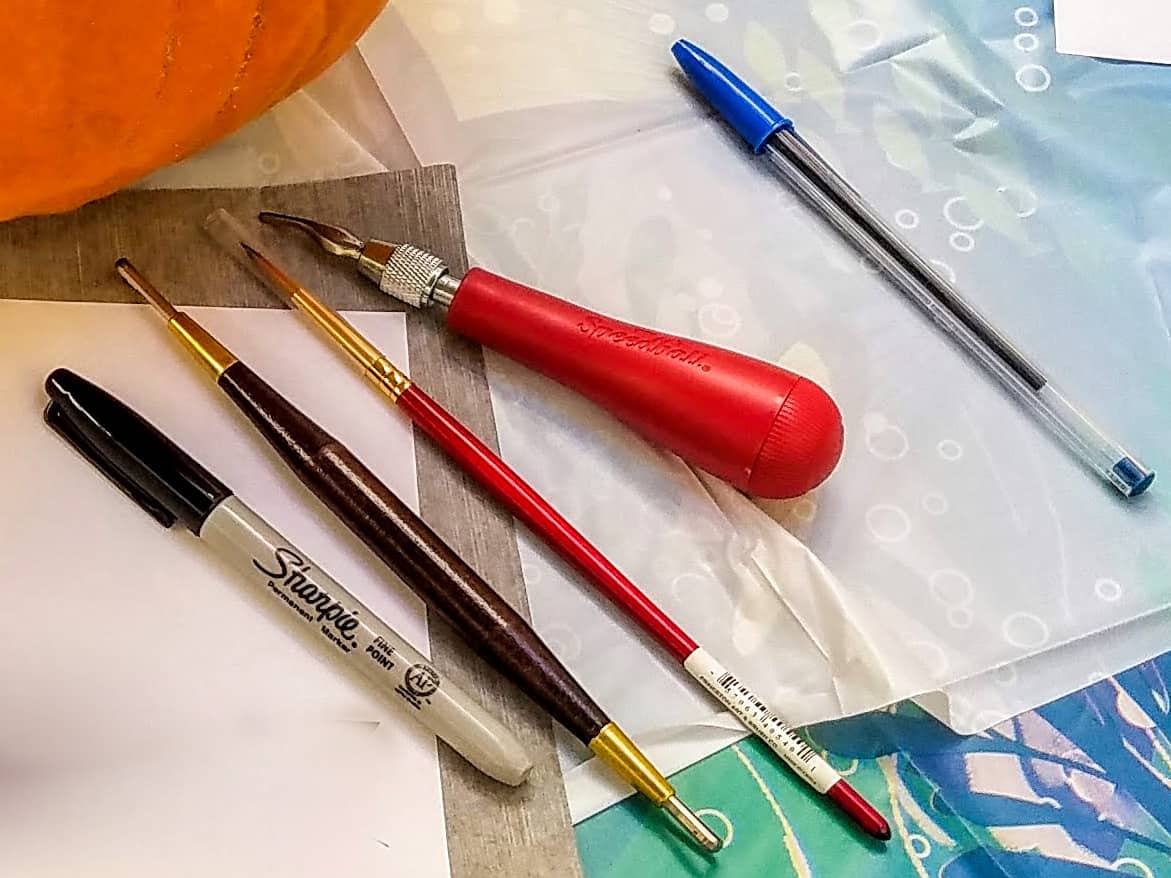 DIY pumpkin carving kit items:
Step by step pumpkin carving instructions
Step 1: Clean your pumpkin
Wipe down the skin with an antibacterial wipe to inhibit mold and bacteria that causes rotting.
Don't cut around the stem or cut the top off the pumpkin! Instead, choose the side that you're going to carve, then cut out a rectangular 6×6″ square in the back.
Use the CD or bowl spatula to scrape the seeds and pulp from the inside of the pumpkin.
Step 2: Print your pumpkin template
Print out your favorite Loki stencil onto a standard sheet of paper.
Step 3: Transfer and trace
Line up your stencil with a sheet of carbon transfer paper and use the push pins to pin it to your pumpkin. Trace firmly over all the lines of your stencil with the ballpoint pen.
Unpin the template and carbon paper and go over all of the transferred lines with your sharpie.
Step 4: Scrape the top layer (if needed)
Look at your printed stencil and see if there are areas where you need to scrape off just a layer of skin. Use the ribbon tool and linoleum cutter to pull off thin strips of skin, leaving pumpkin flesh behind.
Step 5: Carve
Take your pointy utility knife and cut along the lines you marked with your Sharpie.
Step 6: Clean
Use one or or two of the wipes to clean off the permanent marker and carbon transfer residue.
About these Loki pumpkin stencils
First, I want to say I created every one of these free printable Loki pumpkin stencils. I'm not even close to a graphic designer, so if you notice any problems with them, please let me know so I can fix them.
Also, I'm sharing all of them for free, because it makes me happy to do it. If you download the PDF files, please don't share them. Just send people here to get their own free downloads.
Finally, I can't believe I even have to say this, but please don't sell my files or the images in them. I'm not selling them — I'm giving them to you. For free. Please respect that.
Loki pumpkin stencil ideas
I've divided these free printables into a few different categories so you can get right to the design you're looking for. I even have extra-easy stencils that are perfect for beginner pumpkin carvers.
In addition to the simple pumpkin patterns, I have classic designs, silhouettes, small templates, big ones and logo stencils. I'm pretty sure you'll find what you need here!
Easy Loki pumpkin stencils
Two of the available printables are easier than the rest. The classic Loki horned helmet and the TVA hourglass infinity symbol.
Classic headpiece profile (Loki's horned helmet)
TVA hourglass infinity symbol
Loki silhouettes
Kneeling Loki
Loki holding his headpiece / helmet
Profile of Loki's helmet (portrait and landscape)
Loki and Sylvie profile
Sylvie's broken horned headpiece
Pumpkin stencils with Loki quotes
For all time. Always. Quote stencil
God of Mischief stencil with horned helmet
Glorious Purpose stencil with horned helmet profile
Love is Mischief with Sylvie's broken headpiece
Love is a Dagger with headpiece and dagger image.
Protect the Timeline with an image of The Sacred Timeline
Loki symbols and logo
Loki show logo from Disney+
TVA logo with For all time. Always
TVA logo
Variant with body silhouettes
TVA infinity hourglass symbol
Sylvie pumpkin stencils
If Sylvie is your favorite character from Loki, I haven't forgotten about you! There are three different printables that feature your favorite variant who managed to evade the TVA across time and space.
These files were also mentioned in other categories, but I wanted to make sure the Sylvie fans know that there are designs for them, too!
Loki and Sylvie profile
Sylvie's broken horned headpiece
Love is Mischief with Sylvie's broken headpiece
Get all the pumpkin carving patterns in one file!
If you want every stencil, you don't have to visit a bunch of link to download and print every individual sheet. Just submit the form below and you'll get every Loki pumpkin carving stencil in one file!
Pumpkin carving FAQ
Choosing pumpkins, correcting carving mistakes, tips and tricks…we have the answers to all of your pumpkin carving questions!
How should I choose my pumpkin?
First, choose the right kind of pumpkin. Most of them available in the fall are intended for carving into jack-o-lanterns. Just be sure to avoid gourds labeled pie pumpkins. Those are for cooking and eating.
Second, Feel it make sure there are no mushy spots in the one you choose. Knock on it and find one that sounds hollow.
Third, set it down, step back and look at it. Walk away from the wobbly ones and visualize your design on the surface. Will you need a tall pumpkin? A wide one? Find the shape that suits your carving idea.
When is the best time to carve my pumpkin?
According to Real Simple magazine, you should carve your pumpkin within 3 days of Halloween.
Why should I leave the stem in my pumpkin?
First, the stem feeds the pumpkin, even after it's cut off the vine. Cutting off the top cuts off the nutrients, which means it will start to decompose sooner.
Second, it's way easier to get the pulp and seeds out of your pumpkin if you cut a hole in the back.
Third, lighting your pumpkin from behind is so much easier than lighting it from the top.
More ways to have a Loki Halloween
There are other ways to bring Loki from the Marvel Cinematic Universe into your Halloween celebrations!
Merchandise
First, you can buy all sorts of Loki merchandise here. There are party decorations, shirts, toys and even jewelry!
Costumes
If you're looking for a Loki costume, you can shop here and get everything you need, from Ragnorak Loki to Avengers Loki to Variant Loki.
Loki party ideas
Here are a few great ideas to make some homemade Loki fun for Halloween or any other time!
This Loki party punch is such a festive way to offer drinks to guests! The layered beverage is alcohol-free and 100% kid-friendly.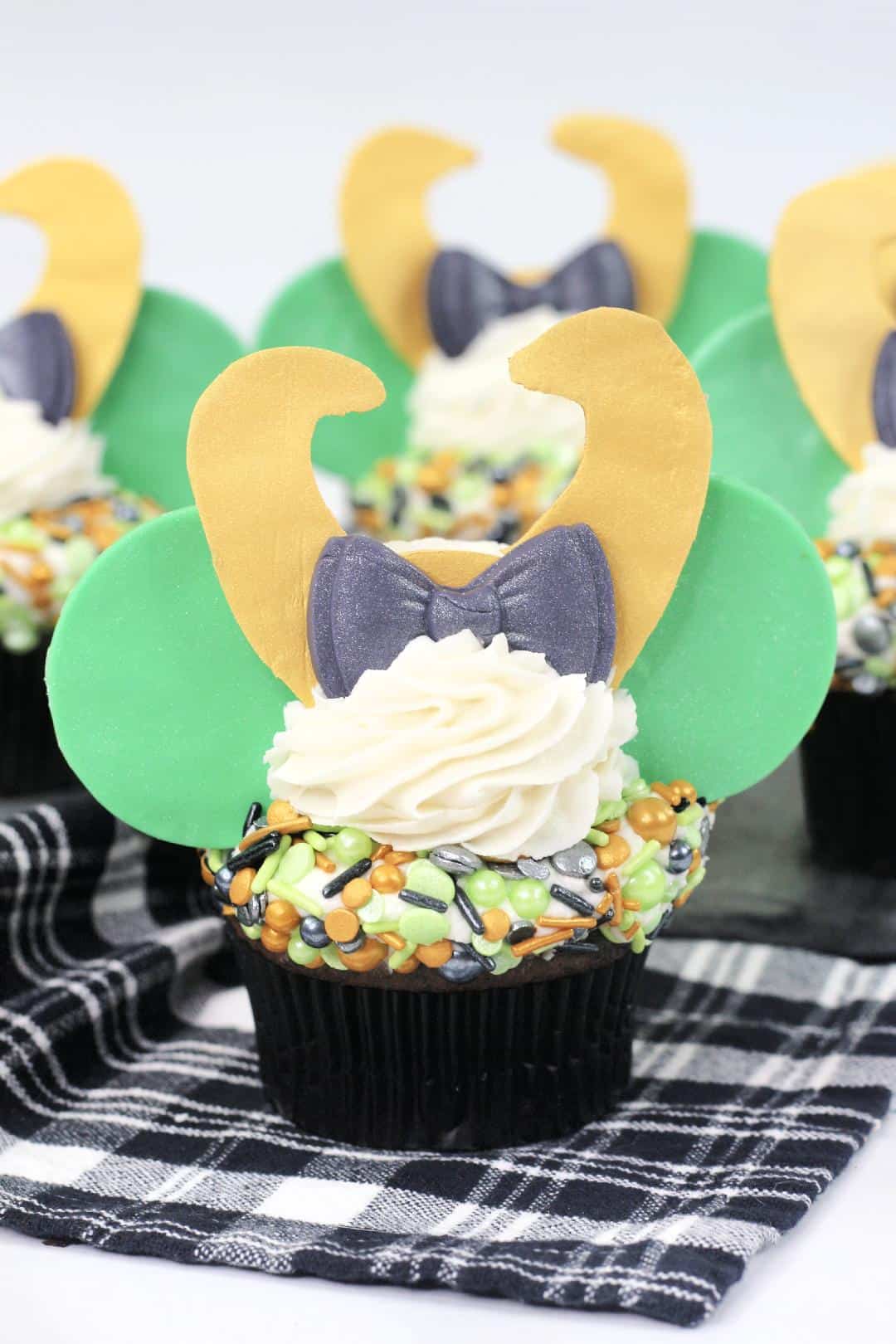 These Loki cupcakes (with bonus Mickey Mouse ears!) are a really cute way to have a marvel-themed treat.
More Fun Halloween Ideas
We love Halloween and I have plenty of fun ideas to share with you! Check out the posts below to get great information about Halloween costumes, hairstyles, decorating and more!
Print out this fun Halloween word search!
Get over 100 DIY baby Halloween costumes with tutorials and instructions!
Here are 13 DIY Halloween costumes made with tutus.
Learn how to make a DIY Wreck-It Ralph Halloween costume!
How to make a super-easy DIY shark costume.
Check out our list of Halloween cupcake tutorials.
How to make a DIY Spider-Man costume for girls!
Here are 13 tutorials for Halloween hairstyles!