Are you tired of hearing "I'm bored"? Wondering what to do when bored at home? It can be tough to keep kids entertained all day, every day. Sometimes it feels like we run out of all the good ideas, and it's even harder when you can't get out of the house! We've got you covered with 100 fun and creative things to do when bored at home!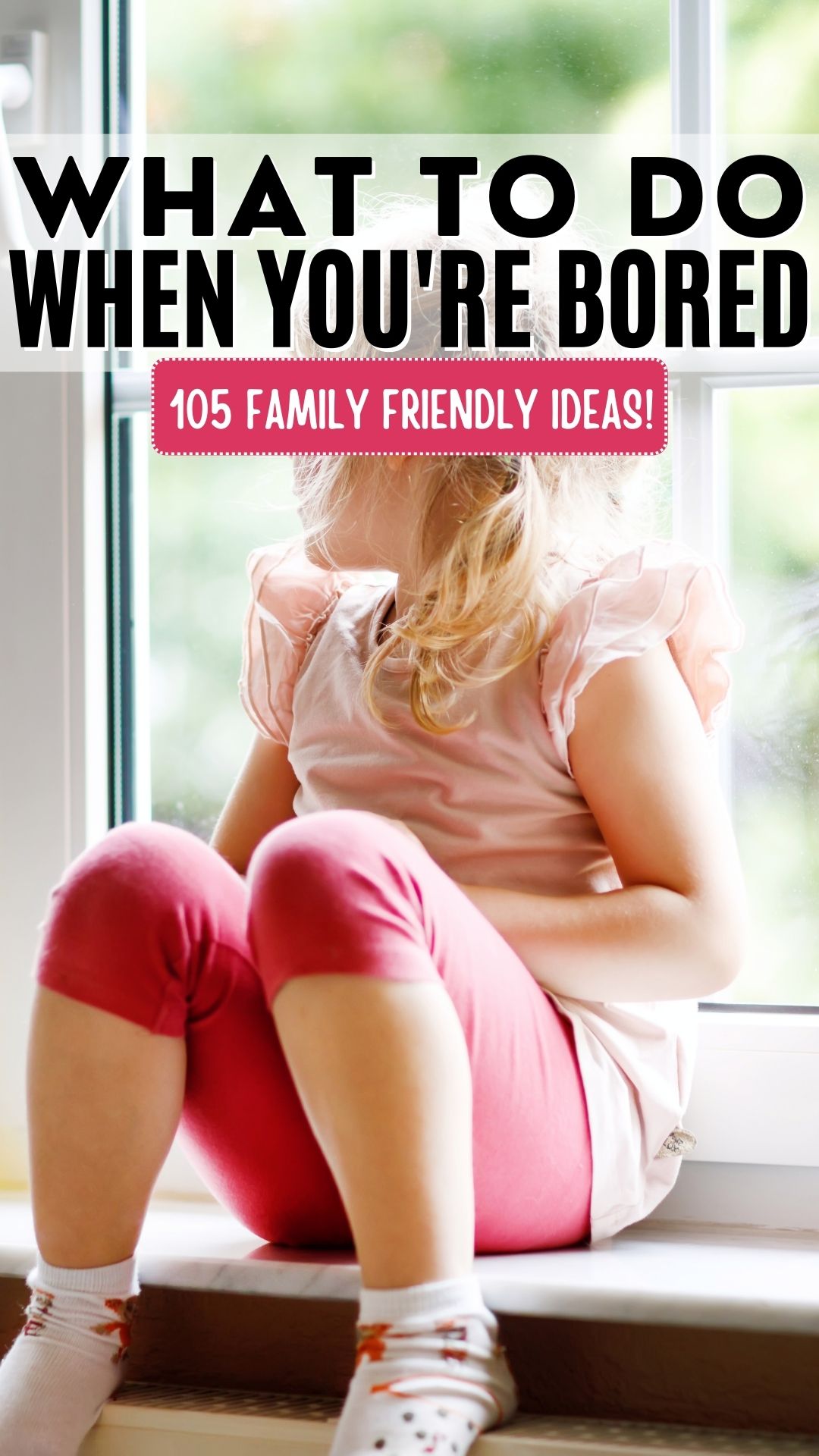 As parents, we all know how challenging it can be to keep your kids busy and engaged. Especially when you want to find fun things that everyone actually wants to do in all of their free time.
Throw in public health, weather or air quality issues and the challenge multiplies: you definitely need ideas for what to do when you're stuck inside!
What to do When Bored? 10 Quick Ideas
Here are 10 quick boredom busting ideas to get started!
Write and illustrate a story
Have a movie night
Film a movie
Read a book
Try a new recipe
Look at family photo albums
Have a dance party
Make a vision board
Play music
Do a jigsaw puzzle
Keep reading and scroll down to see the full list of over 100 ideas for what to do when bored.
And now you know the secret – This post actually contains 115 things to do when you're bored!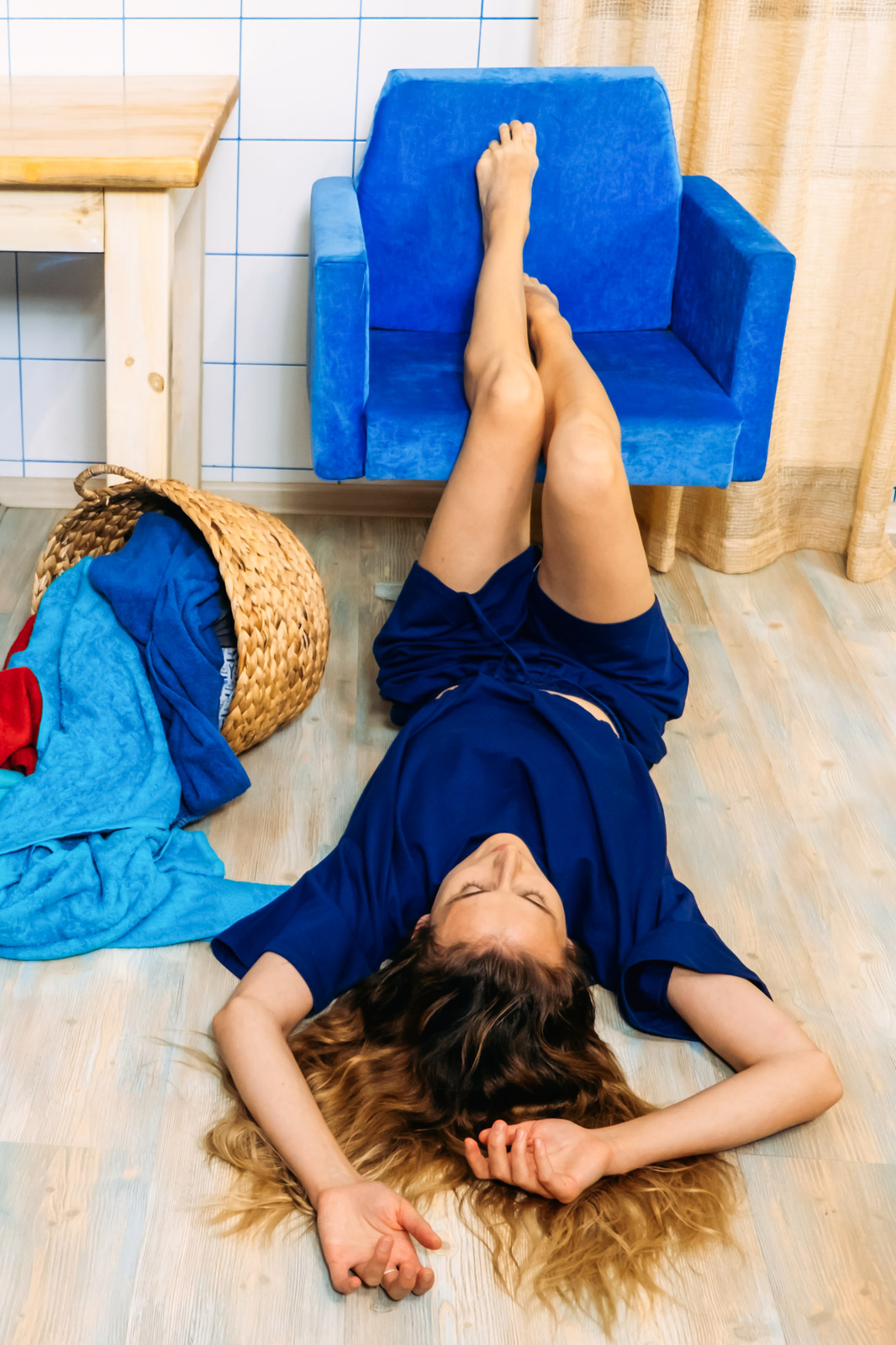 When I'm in the moment and especially frustrated, I find myself reflecting my kids' emotions. They say "I'm bored" and in my head, I'm like, "Duh. We're all bored."
Believe me, I know it's the least productive way to respond them. It's also not great for my mental health. Maybe my kids are coming to me to complain, but they're also reaching out for me to help them. And I'm their mom. It's my job to either assist them or give them ways to help themselves.
So, back to when I'm in the moment and frustrated while my kids are looking to me for answers. The last thing I want to do is fire off a few fun activity ideas and be met with "no."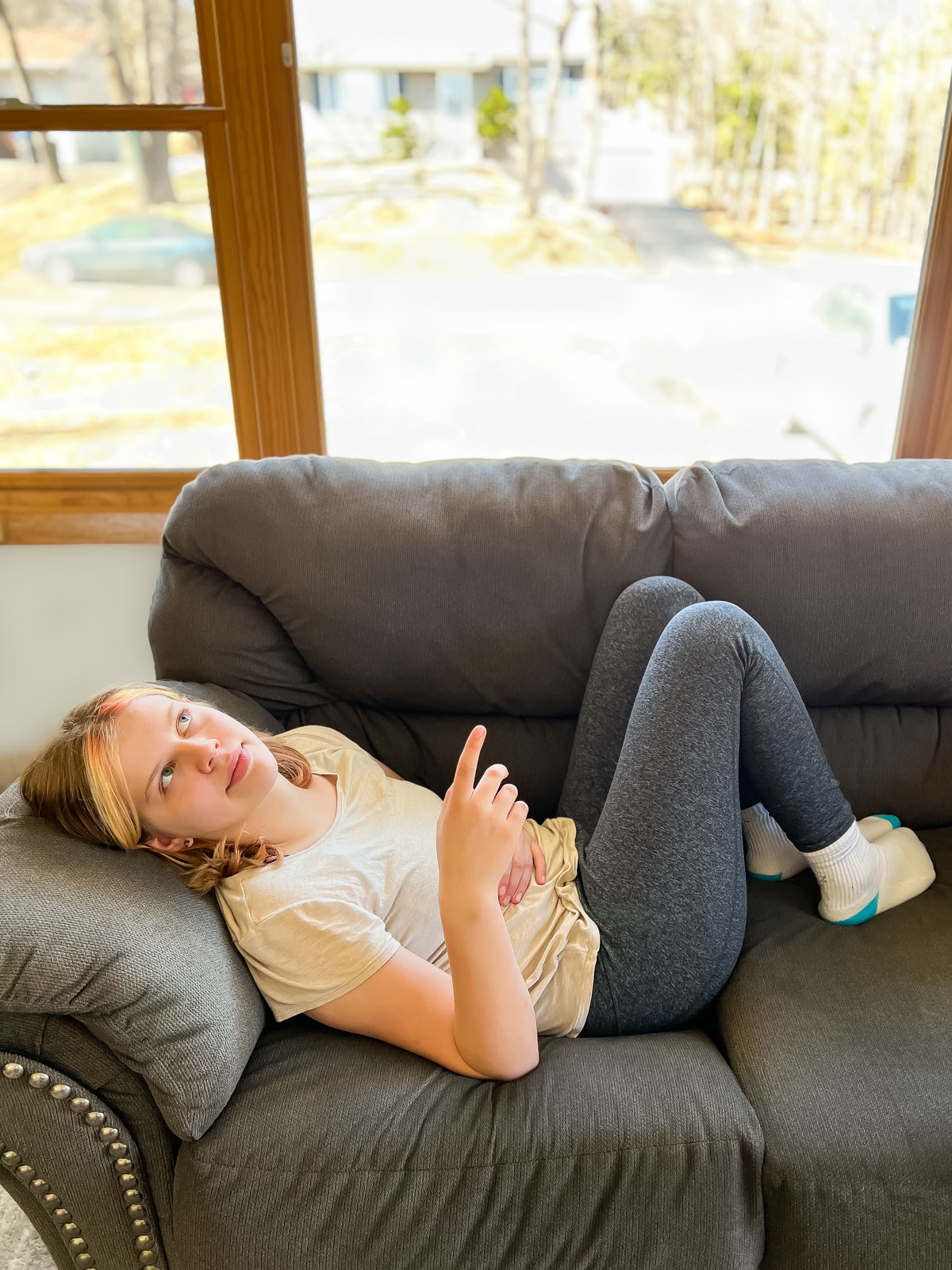 The second to last thing I want to do is have an impromptu brainstorming session for boredom busters. I'm not going to be in the right mood. I'm also not sure all the things that come out of my mouth would be considered fun or good.
Instead, It's best to do make a master list of ideas for what to do when bored, and add to it when you can. If you find your older kids busy and entertained by a new board game, put it on the list so you remember to pull it out. If you see a new recipe your little ones would love, copy it and add it to the list.
There are plenty of fun, educational, productive or entertaining indoor activities that can provide hours of enjoyment for each family member.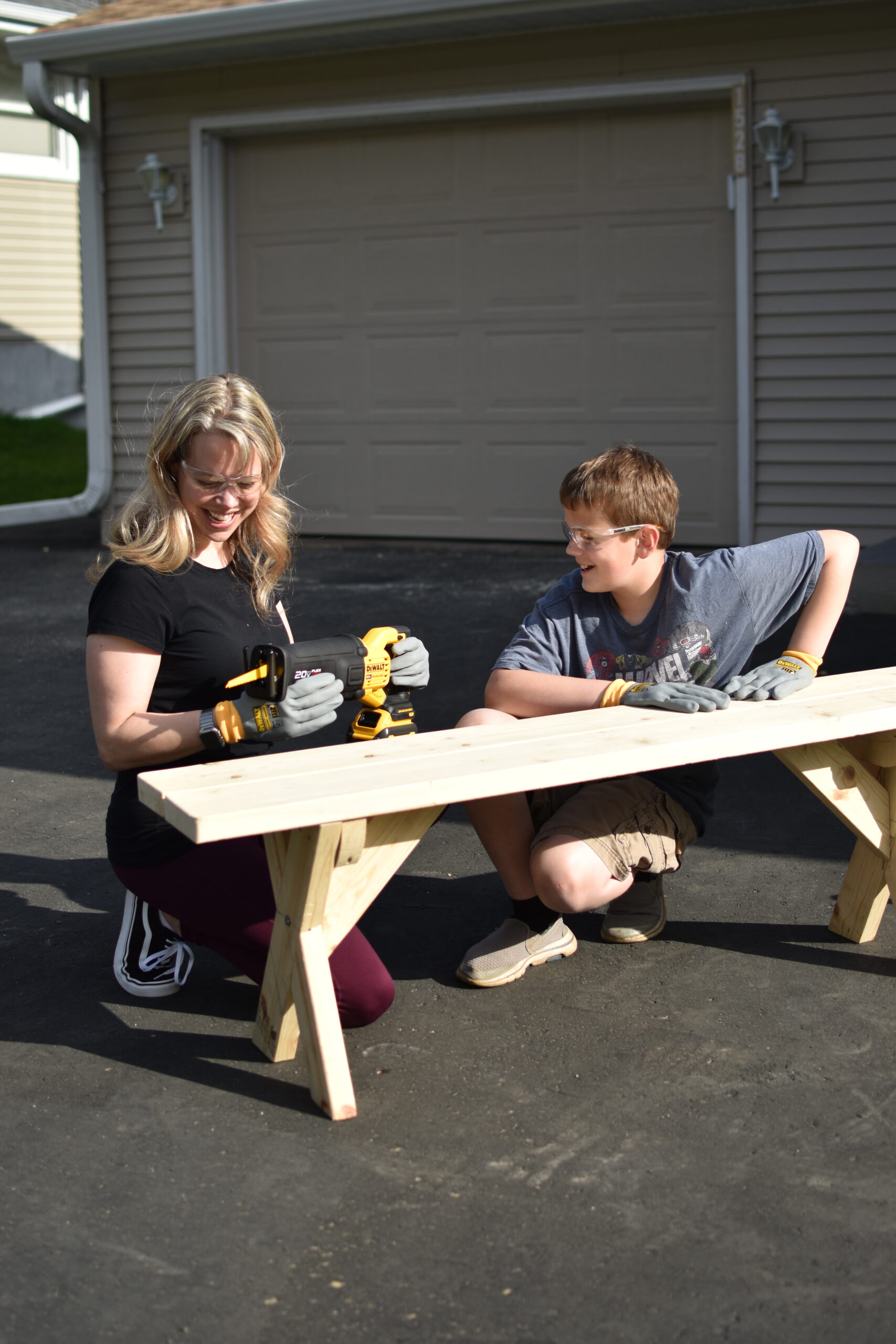 Tip: Your future self will thank you even more if you divide your list up into categories. Here are some ways to section your list of things to do when bored:
By age (toddlers, little kids, older kids, teens, adults)
By activity (board games, cooking, science projects, DIY crafts)
By purpose (making things, playing, physical activity)
By location (indoors, bedrooms, kitchen fun, backyard activities)
You might be looking for things like, what to do when your bored at home for girls, or what to do when your bored for boys. Look no further!
While I didn't sort the list of over 100 ideas into categories by gender, I promise it doesn't matter. I've found that both boys and girls will have a great time with any activity as long as I put in the effort to make it fun and inclusive.
Also, note that this list isn't just for the bored kid wondering what to do. You'll find plenty of ideas that are perfect for the grown-ups in your life.
General things to do when bored at home
Before we get to the master list of 101 things to do when you're bored at home, I'm going to quickly review a few general topics so you can start thinking of your own ideas.
The master list that comes after will have more specific ideas that you can start right away.
The best part about these indoor activities is that they can be adjusted for different age groups and skill levels. So whether you have toddlers or teenagers, there's something for everyone.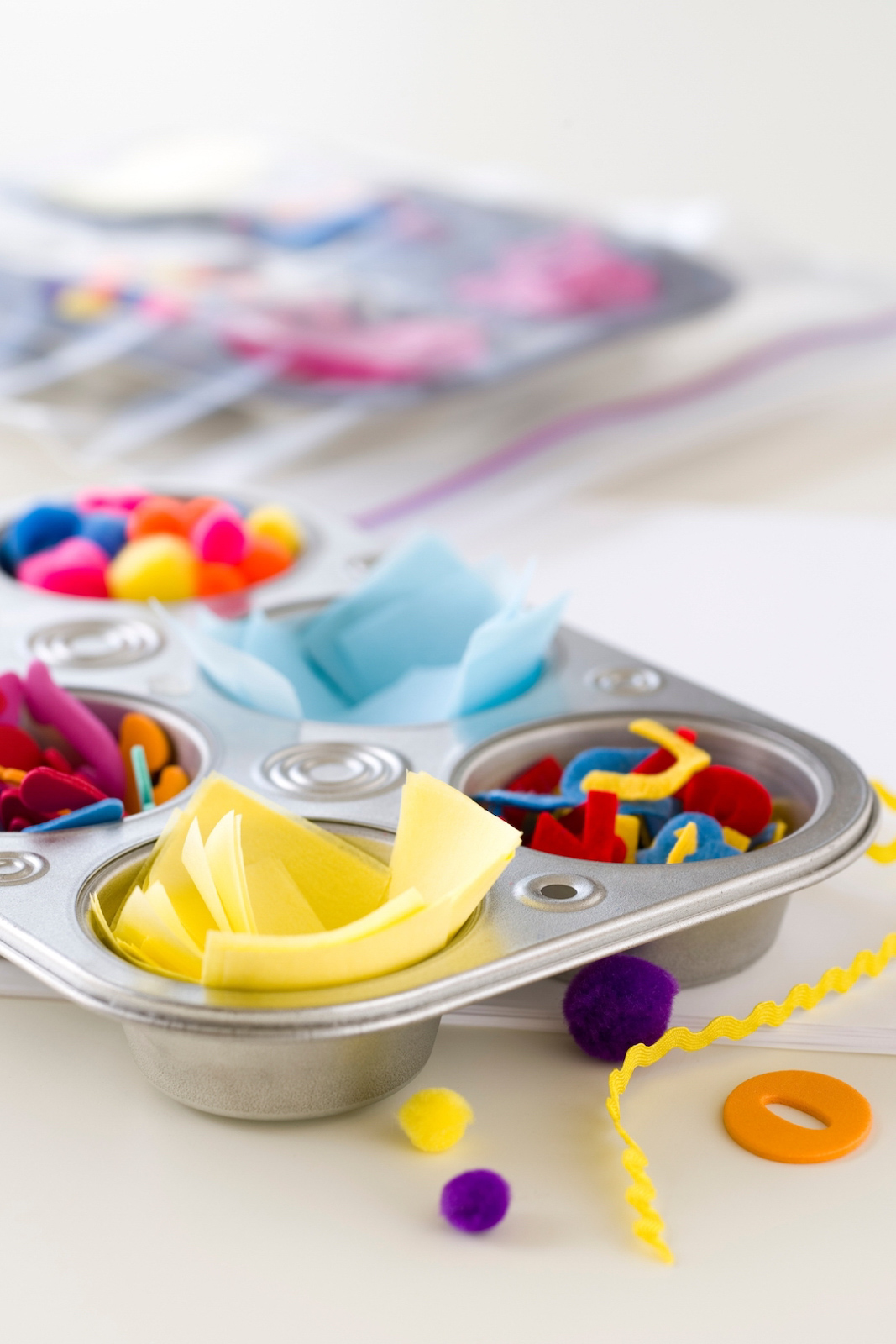 Arts and Crafts
One great option is arts and crafts. Whether your kids love painting, drawing, or making collages, there are endless possibilities for creative expression. You can provide them with a variety of supplies for kids activities like construction paper, glue, glitter, and markers, and let their imaginations run wild. Hint: Start with this list of cheap crafts for kids!
Science experiments
Another fun and educational option is science experiments. You don't need a fancy lab to conduct cool experiments with your kids. You can make volcanoes erupt, create homemade slime, or even build a simple circuit with household items.
Kitchen fun
Cooking projects are also a great way to keep your kids entertained and teach them valuable skills. You can make homemade pizza, bake cookies, or even try making your own pasta from scratch.
List of things to do
Now it's time for what you're really here for: The master list!
A note on supplies
I've worked really hard to make sure that most of the things to do when bored ideas can be done with items most people already have.
At the same time, there are kits, supplies and guides you can purchase that make some of the activities easier to pull off. Check out my list of suggested supplies to help in your boredom busting adventures.
Our list is divided into categories to help you zero in on what you're inclined to do.
If you're at home but you can go outside, check out the Outdoor Fun activity list.
If you're feeling crafty, check out the Crafty and Creative Things section.
Want to have fun in the kitchen without cooking or baking? Take a look at Kitchen Fun.
If you want to make tasty treats, look at Cooking and Baking Ideas.
Looking for things for families to do together at home, check out Fun Family Activities.
I'm positive you can find something on this list that will keep you and your family busy!
105 things to do when bored at home
Group and family activities for when you're bored
You can definitely do any of these things without the entire family present, but these ideas are the most fun when everyone can contribute.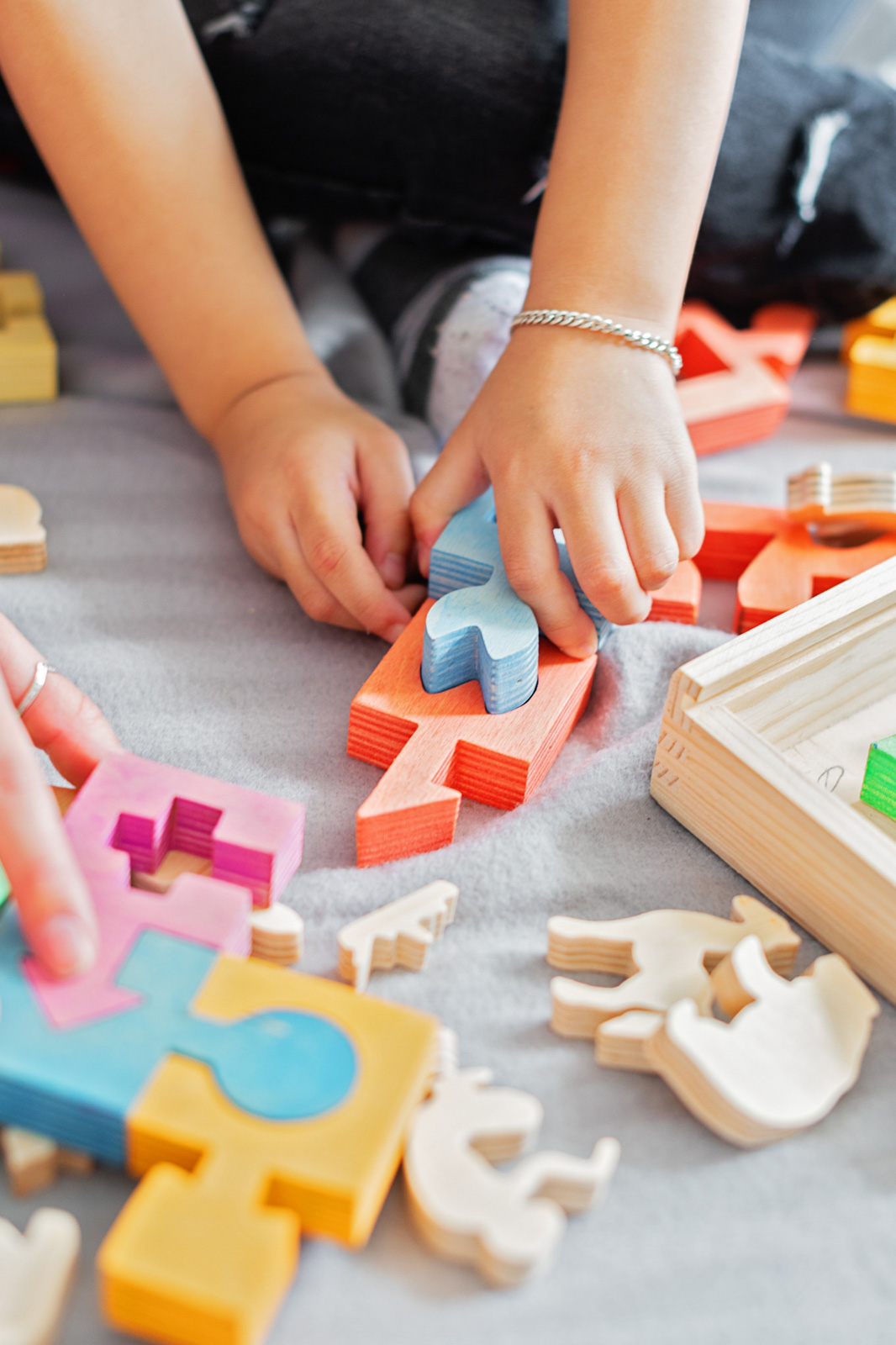 1. Have an outdoor picnic in the backyard.
2. Lay down a blanket inside and have an indoor picnic.
3. Plan a family game night including a list of the games you must play. Everyone gets to choose one.
4. Make a family cookbook with everyone's favorite recipes.
5. Create a simple family tree of your immediate family – make it pretty enough to display.
6. Create a family tree expanded to every family member everyone can think of.
7. Write out a family bucket list – Things everyone wants to do before the oldest turns 18.
8. Have a family photo shoot. Take at least one silly picture of each person.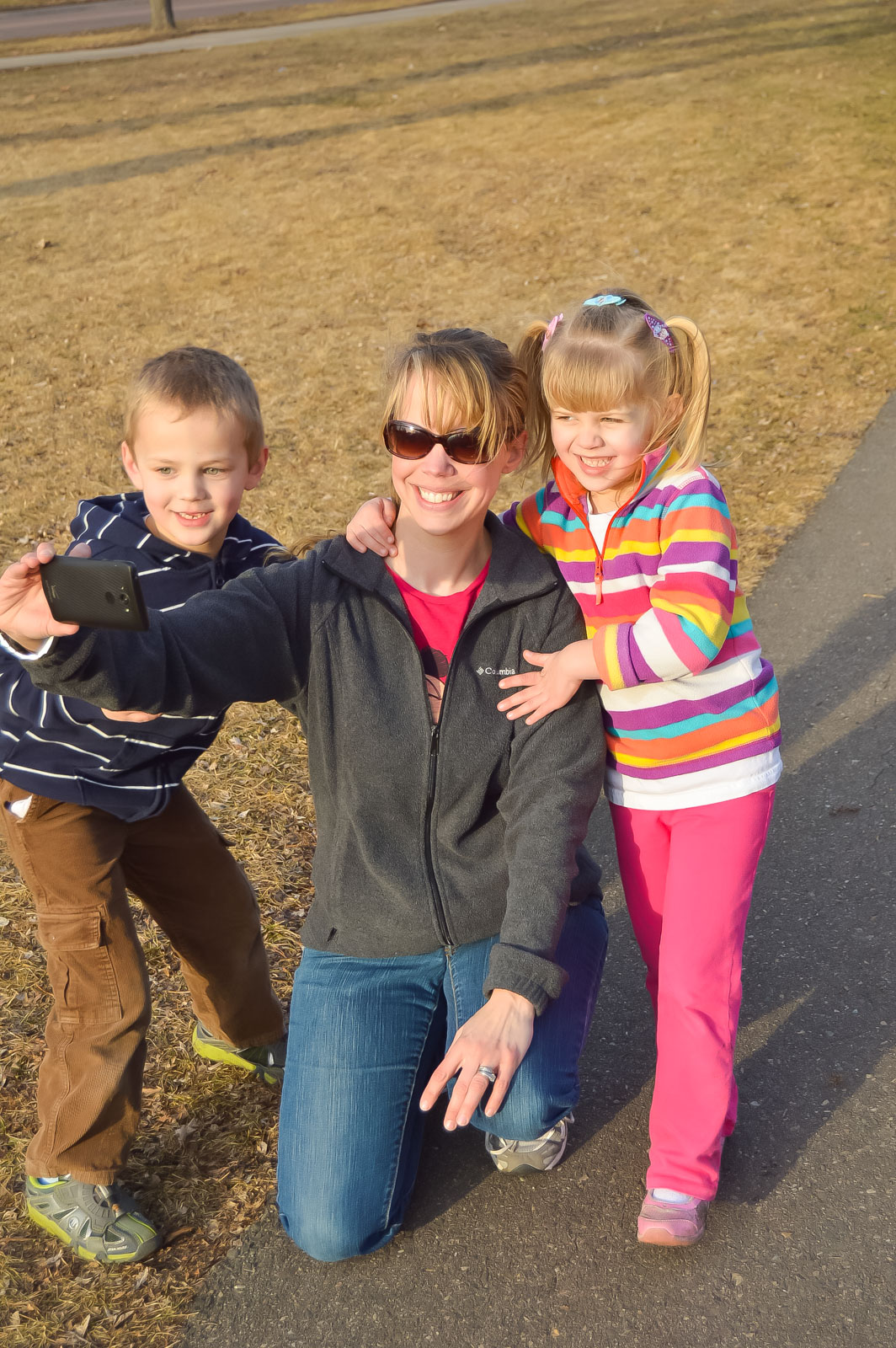 9. Put together a family time capsule of things that remind you of this point in time.
10. Write a mission statement. Think about your purpose and values and put it on paper.
11. Create a family gratitude jar. Decorate a container and keep slips of paper nearby so everyone can write down and submit what they're thankful for. Think of the favorite things you have – tangible and intangible.
12. Make a memory jar. Decorate a jar and keep paper nearby so every family member can jot down something they did each day.
13. Request new books for every family member from your local library.
14. Have a family talent show where everyone can show off skills, no matter how unrefined!
15. Have a silly talent show where everyone only shows off their funniest abilities.
16. Start a family book club with a book at the reading level of the youngest member of the family.
17. Write poems and have a slam poetry session with each other as the audience.
18. Make a homemade board game and play it with your family.
19. Make a vacation bucket list with all your dream trips.
Outdoor activities
When you're stuck at home and feeling bored, it's easy to start dreaming about far-off adventures. But there's no need to travel far to have fun with your family. With a bit of creativity, there are plenty of outdoor activities you can do!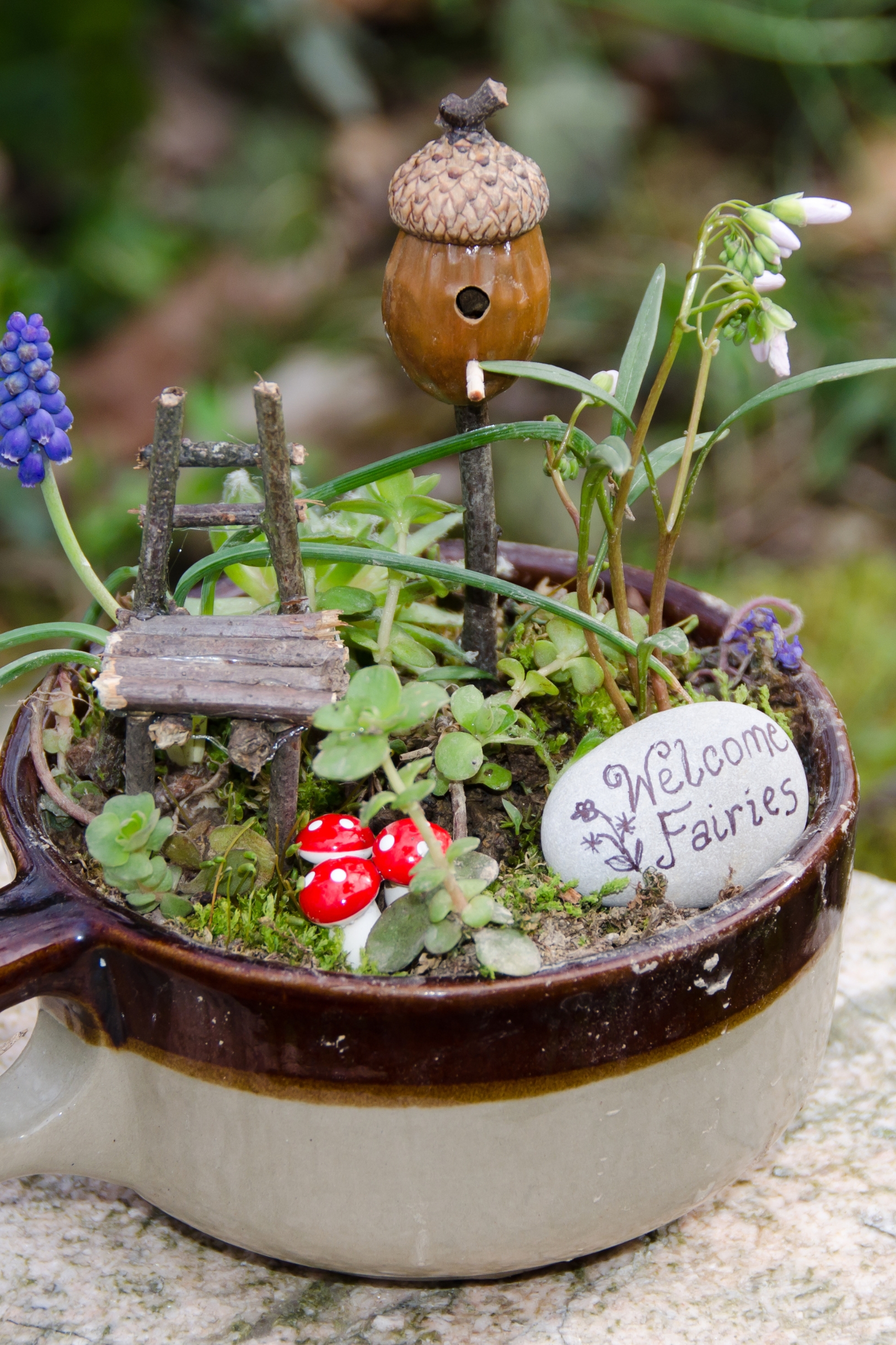 21. Make huge bubbles (That link includes directions for how to make a bubble wand!)
22. Do a neighborhood scavenger hunt.
23. Do a photo scavenger hunt. Take pictures around your neighborhood by yourself, then show them to your child. Have them find what you photographed.
24. Go for a walk.
25. Go for a hike on a new trail.
26. Have a campfire in your backyard.
27. Make physical activity fun. Break out your yard games like ladder golf, cornhole, croquet and washers.
28. Go stargazing.
29. Go on a hike specifically to observe the nature in your area.
30. Get up early and watch the sunrise.
31. Watch the sunset.
32. Do a neighborhood cleanup. Walk on your street and see who can collect the most trash.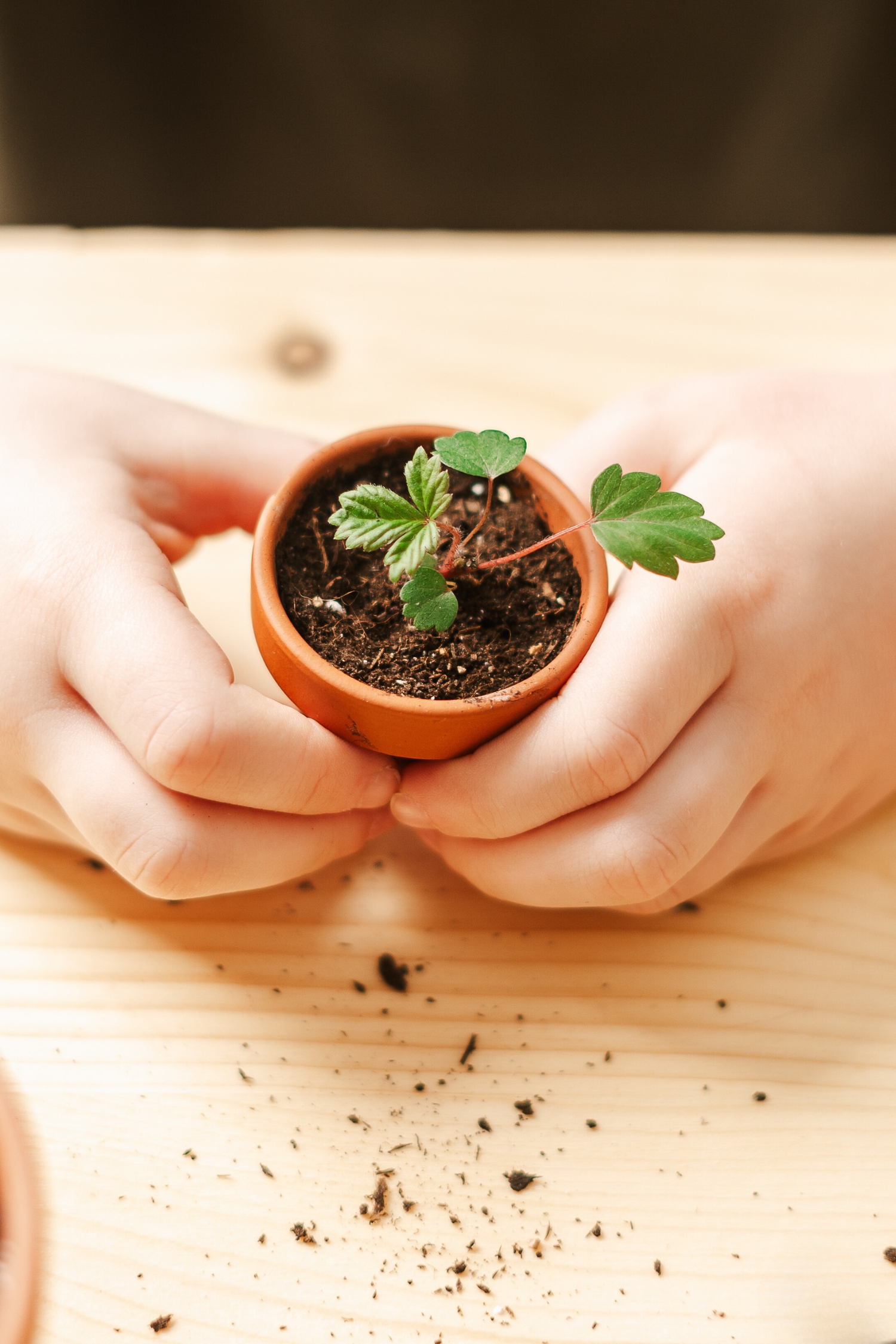 33. Plant a garden, even a small garden in an upcycled bucket can be very productive.
34. Start a compost pile.
35. Gather sticks and use an old sheet or blanket to construct an outdoor shelter or fort.
36. Create a fairy garden. Use a kit or make your own decorations.
37. Bury a box with fun goodies, draw a map and have a treasure hunt.
38. Use a slip & slide.
39. Paint the driveway with homemade puffy paint.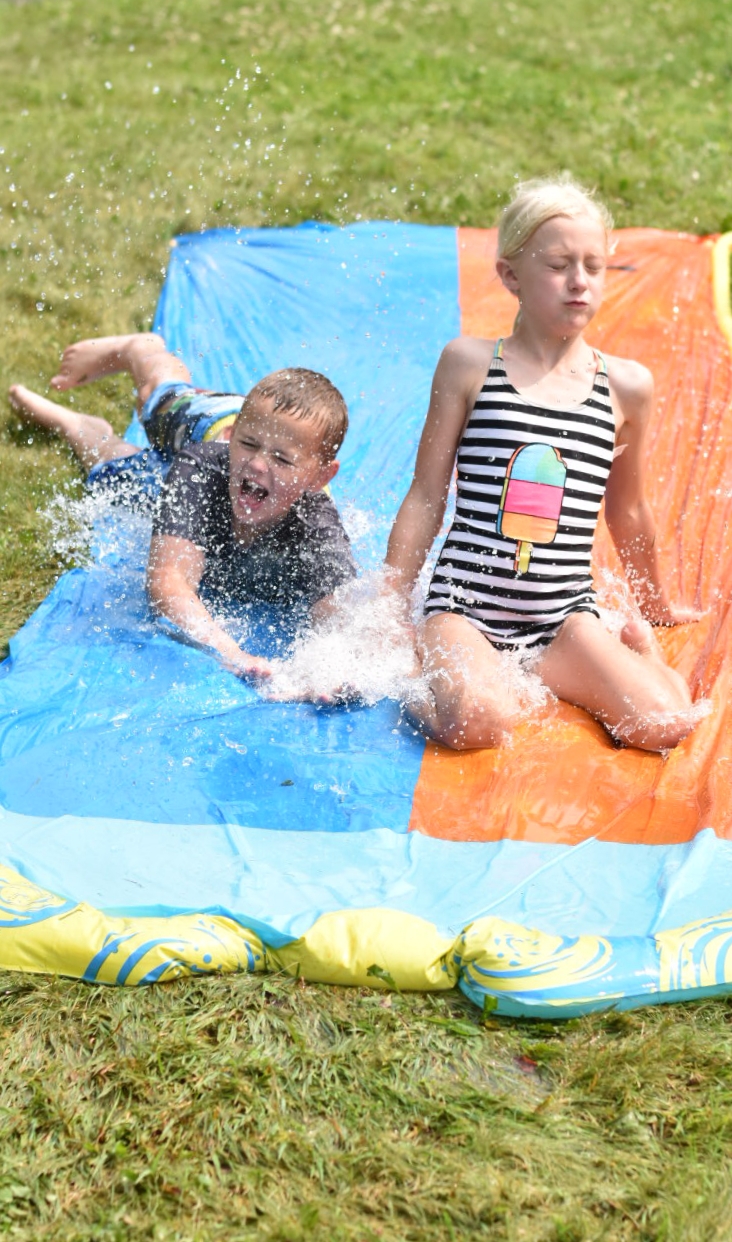 Science Experiments and Reactive Fun
Science experiments and activities can be a great way to spark curiosity and learning in kids and adults alike, while also providing a fun way to beat boredom at home.
41. Plant the seeds from the fruits and vegetables that you eat. You'll be surprised to see what sprouts!
42. Make homemade slime using a variety of ingredients. Here are a few ideas:
43. Do this awesome rain cloud experiment.
44. Do the egg in a bottle science experiment.
45. Study and have fun with static electricity with a balloon.
46. Make a density tower in a clear glass jar or bottle. Add about an inch of water, then slowly pour in an inch each of the following (in order):
Honey
Corn syrup
Dish soap
Vegetable oil
Rubbing alcohol
47. Bleach dye a shirt to see a super fun reaction that ends with something cute to wear!
Crafty things to do when you're bored
Craft projects can be a wonderful way for families to spend quality time together while unleashing their creativity and making something beautiful or useful.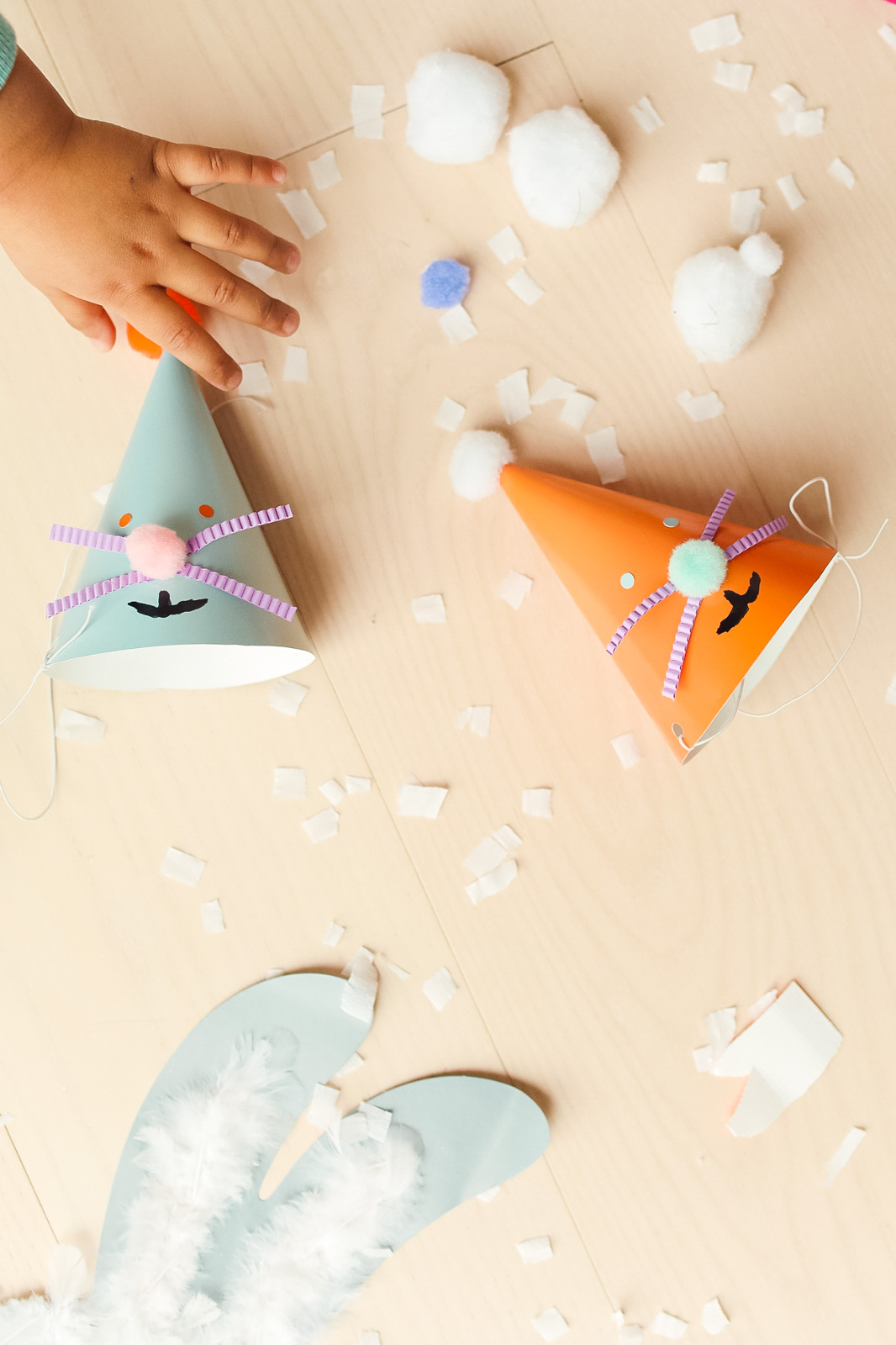 48. Make friendship bracelets.
49. Make a pool noodle unicorn.
50. Create an aquarium in a jar.
51. Paint rocks.
53. Make homemade jewelry with dyed pasta.
54. Make a tea bag wreath with colors for the season you're in.
55. Use recycled materials to make a bubble snake.
56. Put a scrapbook together.
57. Make a homemade Christmas wreath.
58. Make yarn pompoms. Use a kit or learn online.
59. Make homemade soap.
60. Make a handmade card for an upcoming birthday or celebration.
61. Do an online drawing lesson for a favorite cartoon character.
62. Learn origami.
Indoor things to do when you're bored at home
When the weather is bad or you're simply stuck at home, finding ways to keep the family entertained and engaged can be a challenge.
Fortunately, there are plenty of indoor activities that can be both fun and educational, while also promoting family bonding and creativity.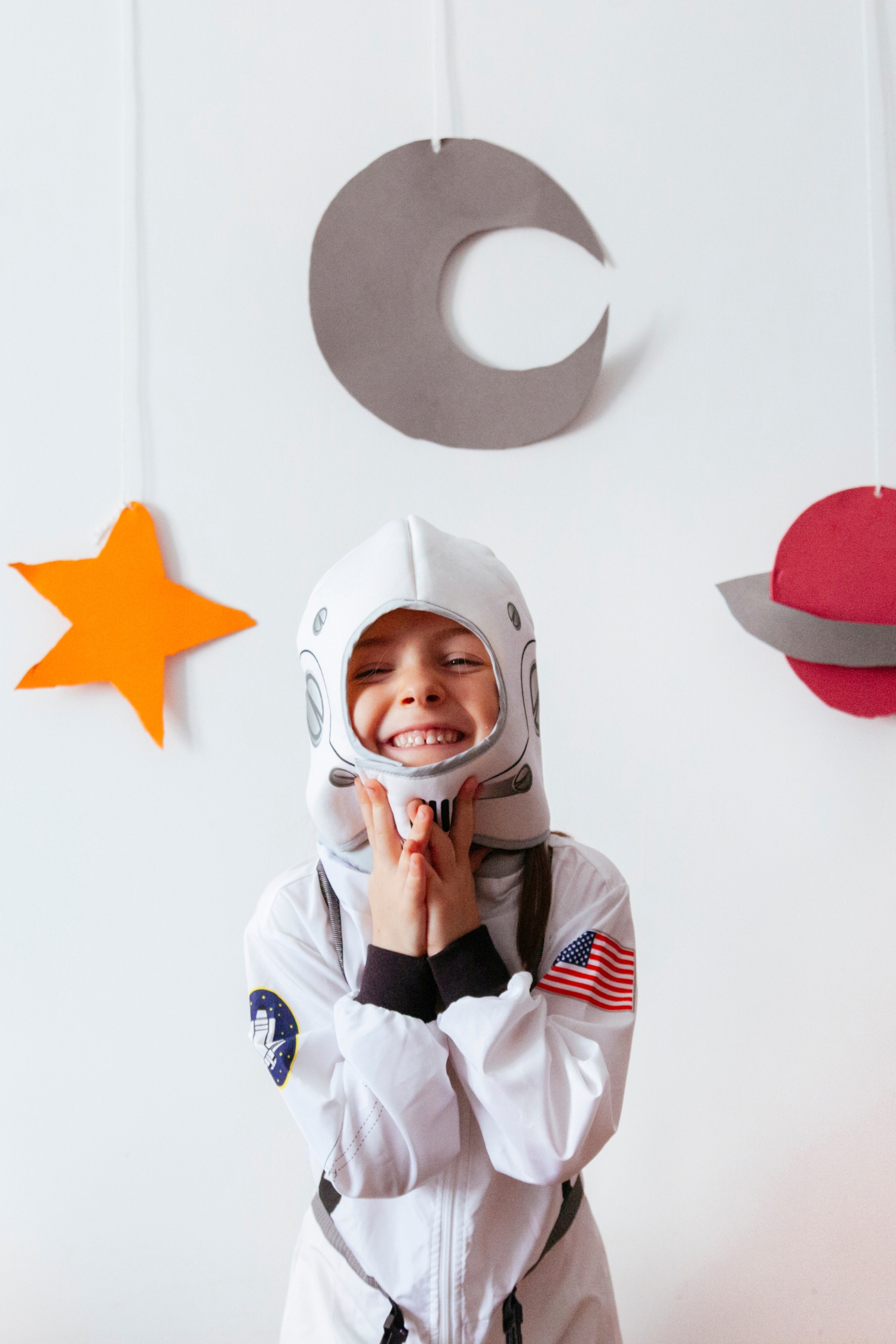 63. Build a fort with blankets, cushions and furniture.
64. Do word puzzles together.
65. Draw a picture, cut it up and give it to someone else to put it together as a puzzle.
66. Write a letter to a loved one and send it in the mail.
67. Send a postcard to an old friend.
68. Start a bullet journal. Use a guided set or make it from scratch.
69. Make homemade kinetic sand.
70. Use an app like Yousician to learn a new instrument.
71. Make a video virtual tour of your home. Let your kids be the guides.
72. Use Youtube and learn a new skill.
73. Print out printable coloring pages and color using markers, colored pencils or crayons.
74. Learn sign language.
75. Play charades.
76. Have a movie marathon.
77. Learn how to play solitaire or another card game.
78. Find an online course and learn a new skill. It could be woodworking, painting, interior design, or candy making.
79. Play dress up.
80. Have a fashion show after playing dress up.
81. Start a book club with friends in a group chat. Keep it casual and fun.
82. Watch a Ted Talk on a topic you want to know more about.
Cooking and Baking Ideas
Cooking and baking can be a delicious and rewarding way to spend time with your family, while also learning new skills and creating tasty treats to enjoy together.
From simple recipes that kids can help with to more complex dishes for adventurous foodies, there are endless possibilities for family-friendly cooking and baking activities.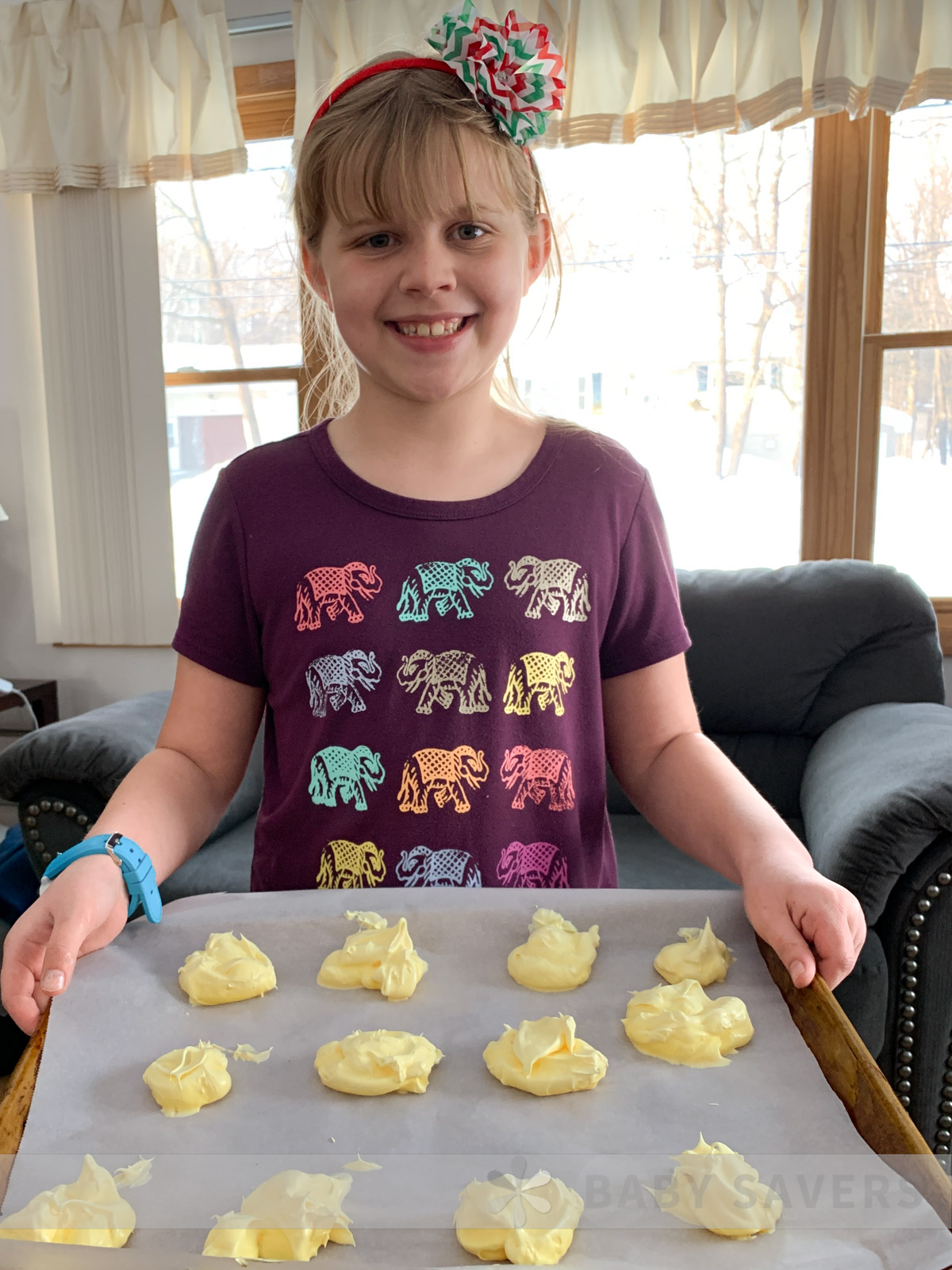 83. Make homemade pizza with the best homemade pizza crust recipe.
84. Have an Appetizers for Dinner night. Try pizza dip, cheese pinwheels and Mexican street corn dip.
85. Have a hot cocoa bar.
86. Make homemade popsicles.
87. Bake brownies from a mix.
88. Bake cookies.
89. Pick a random page from a cookbook and make a new recipe.
90. Make homemade marshmallows.
91. Mix up some homemade marshmallow fluff.
92. Make homemade pasta. You don't need a pasta roller or machine to make egg noodles.
93. Bake a classic cookie with a twist, like potato chip chocolate chip cookies.
94. Make homemade ice cream. There are plenty of no-churn recipes, like s'mores ice cream and birthday cake ice cream!
95. Meal plan as a family – make a list of favorite meals and decide which day you're going to make them.
Kitchen fun ideas for when you're bored at home
The kitchen can be a source of endless fun and creativity for families, especially those who are looking for a fun thing to do.
Whether you're experimenting with new flavors, making homemade snacks, or simply playing with food, you'll find the perfect kitchen creative activity here!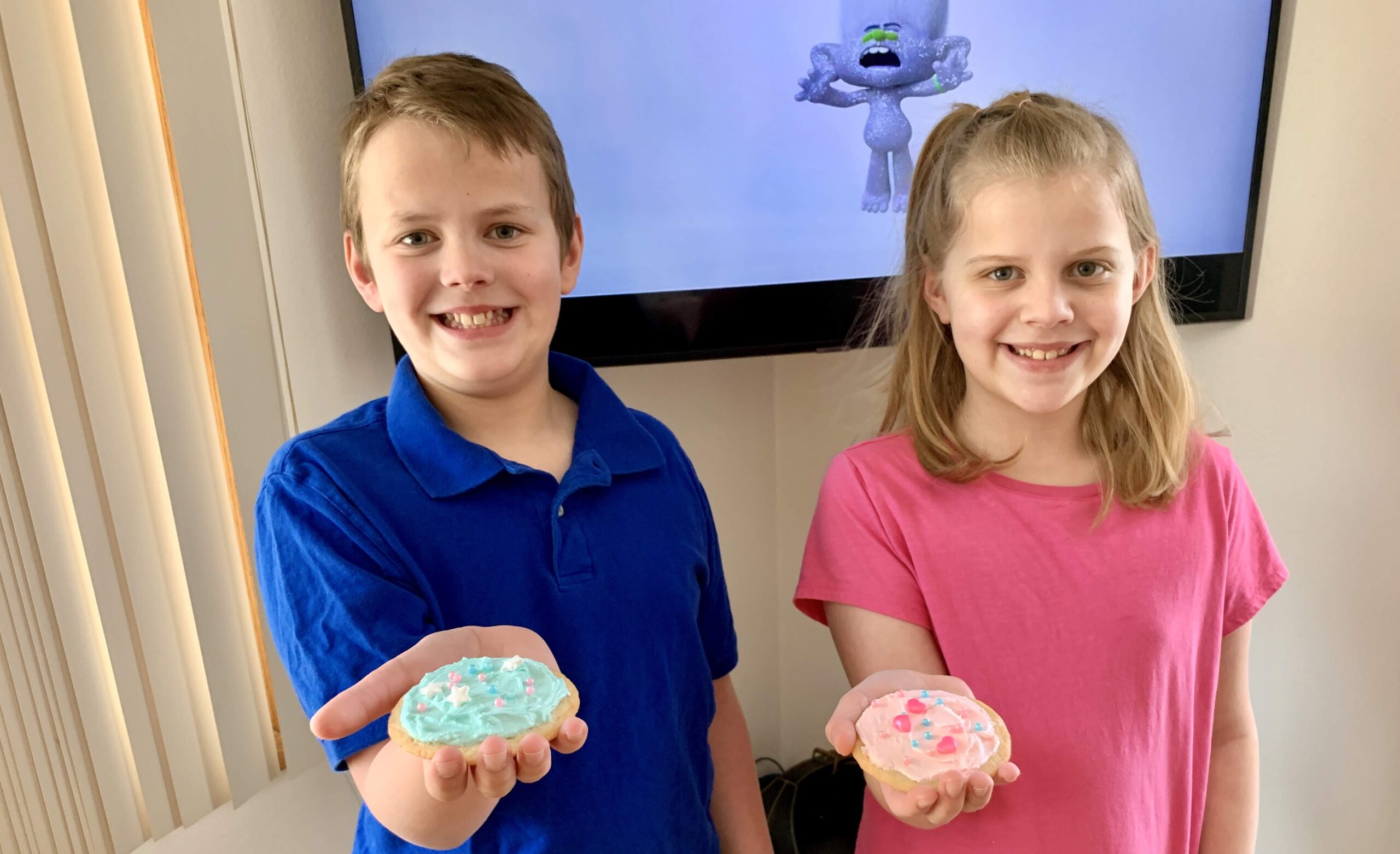 96. Have a tea party.
97. Make thick bubbles by mixing dish soap and water with an egg beater, hand mixer or stand mixer.
98. String popcorn garland.
99. Make homemade play dough.
Productive things to do when bored
When you're feeling bored at home, it can be tempting to just sit back and relax. It feels like you have nothing but spare time to chill out!
Instead, remind yourself that this is the perfect time for productive things that families can do together. Set a goal to help each other and improve your lives. Together.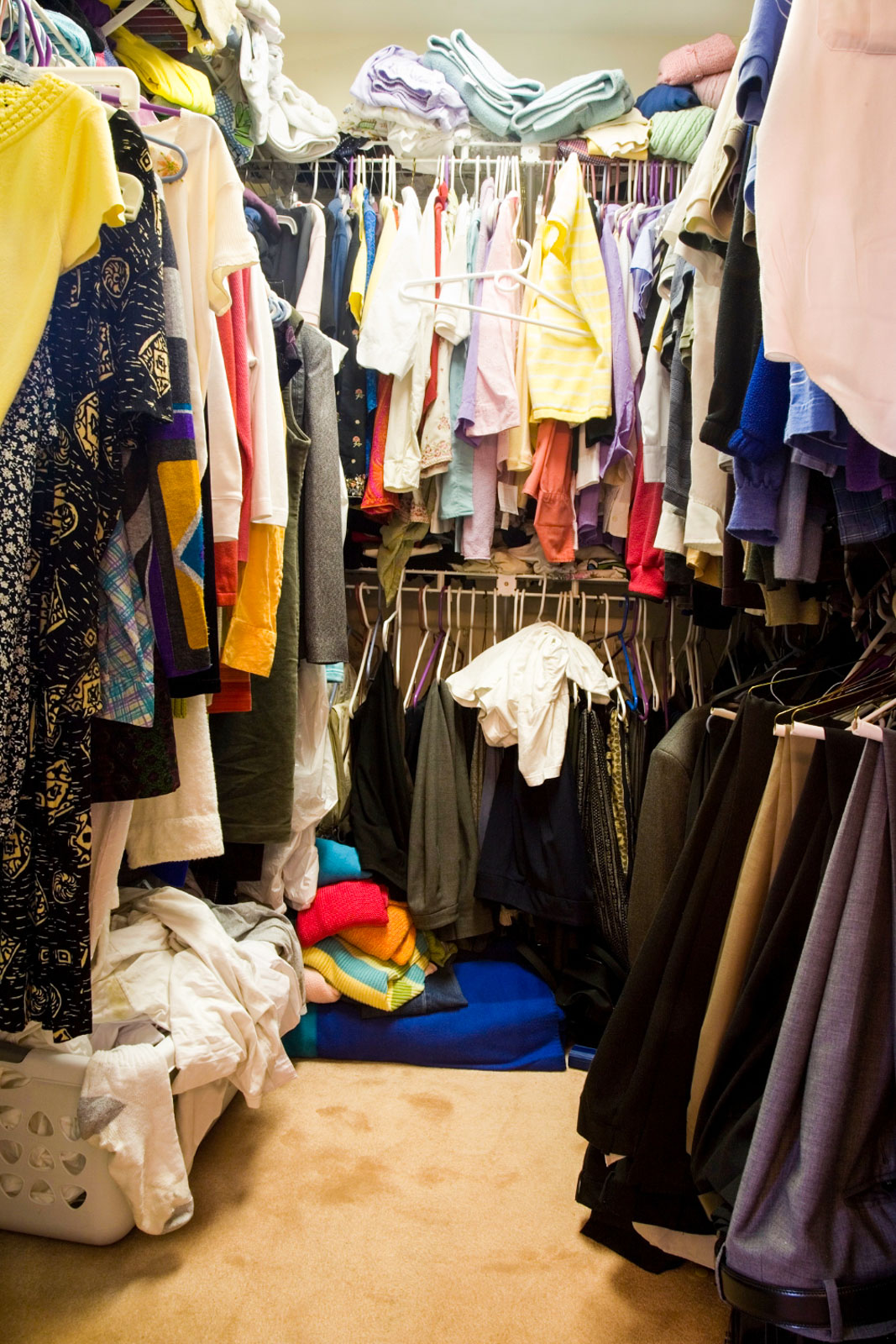 100. Clean out a closet.
101. Begin using a planner.
102. Start a donation box and try to fill it by the end of the week.
103. Start a loose change jar and set a goal for what to do with the money in it.
104. Teach your kids how to do laundry.
105. Pick flowers for a neighbor or friend.
106. Learn a new language.
Do you have a great idea for keeping boredom at bay? Please share it!