Have a despicably fun Halloween when you choose your favorite Minion pumpkin carving stencil! I've rounded up all the best free printable Minions pumpkin templates, and they're all available below!
I have a love for almost all of the characters from the Despicable Me movies. Gru is so earnestly, loveably evil. And there's nothing not to love about Margo, Edith and Agnes. Especially since Gru is such a good dad to them.
But it's no surprise to anyone that my favorite characters from all of the movies are The Minions, and this year I thought it would be super fun idea to carve a minion pumpkin!
Also not a surprise? My love of Halloween pumpkin carving stencils! Check out all the best free pumpkin stencils I have here:
I also love painted pumpkins! Grab some paint (plus glue and a few other decorations) and check out over 55 Disney pumpkin painting ideas and learn how to make your own Mike Wazowski pumpkin!
What are The Minions?
The minions are yellow, overall-wearing alien creatures that have one or two eyes. They wear glasses or goggles that look like jar lids. They blatantly steal every scene they're in, and they mostly act like children or stupid adults.
Minions speak a little bit of English combined with their own incomprehensible language, but they have common American names like Kevin, Stuart and Bob.
Minions love bananas, potatoes, pranks, and Gru. They also adore Agnes, Edith and Margo. They see Gru as a parenting father figure, and are treated like his own children, while they're also his henchmen. (source)
Minions appear in the following movies:
Tips for Minion pumpkin carving
One of my biggest humblebrags is that, a few years ago, I worked with a master pumpkin carver and learned how to use pumpkin carving patterns.
I wrote about the entire process in great detail here. There are some truly amazing pumpkin carving tips all over that post, including why all of the supplies listed below were recommended by the master himself!
You'll definitely want to check out that article for my favorite trick to scoop out pumpkin seeds in record time!
Supplies for pumpkin carving
Your printed pumpkin carving stencil
The perfect pumpkin that will fit your stencil (keep your design in mind when you're at the pumpkin patch)
Push pins to attach your stencil and transfer paper to your pumpkin
A ballpoint pen
A Kemper ribbon tool for scraping the outer layer of your pumpkin
A linoleum cutter set for detailed scraping
Minion pumpkin stencils
Kids and adults love those little minions, and a carved pumpkin is a great way to show you're a fan!
The first time I searched for a Minion pumpkin stencil online, I could only find two.
But when I looked harder, I was able to round up 22 different free printable Minion pumpkin templates!
Now that you know who The Minions are and the best methods to carve your best minion pumpkin face, here are all the best pumpkin ideas available!
Minion pumpkin stencils (without anything else)
Unhappy Minion with an open mouth. Download here.
Laughing Minion with its head back. Download here.
Looking to the side. Download here.
Looking to the side and frowning. Download here.
Looking to the side and laughing with an open mouth. Download here.
Minion facing forward, head and upper body only. Download here.
Minion looking to the side, head and upper body only. Download here.
Minion pumpkin carving printables (with other characters)
Minion and Gru pumpkin pattern. Download here.
Unique Minion pumpkin carving stencils
Get a funny Vampire Minion stencil here.
Vampire Minion pumpkin template. Download here.
Here's a dracula minion pumpkin stencil idea.
Purple Minion pumpkin stencil, also known as an evil minion. Download here.
10 different Minion pumpkin carving stencils
These 12 stencils can all be downloaded from the same site! Take a look at the list below, then get them all here:
Shocked Minion
Minion with a triangle smile
Minion with Gru
Wide smiling Minion
Minion family stencil
Minion with spiky hair
Two minions together
Evil minion (purple minion)
Cute smiling minion
Minion with longer hair
Toothy smiling minion
Toothy laughing Minion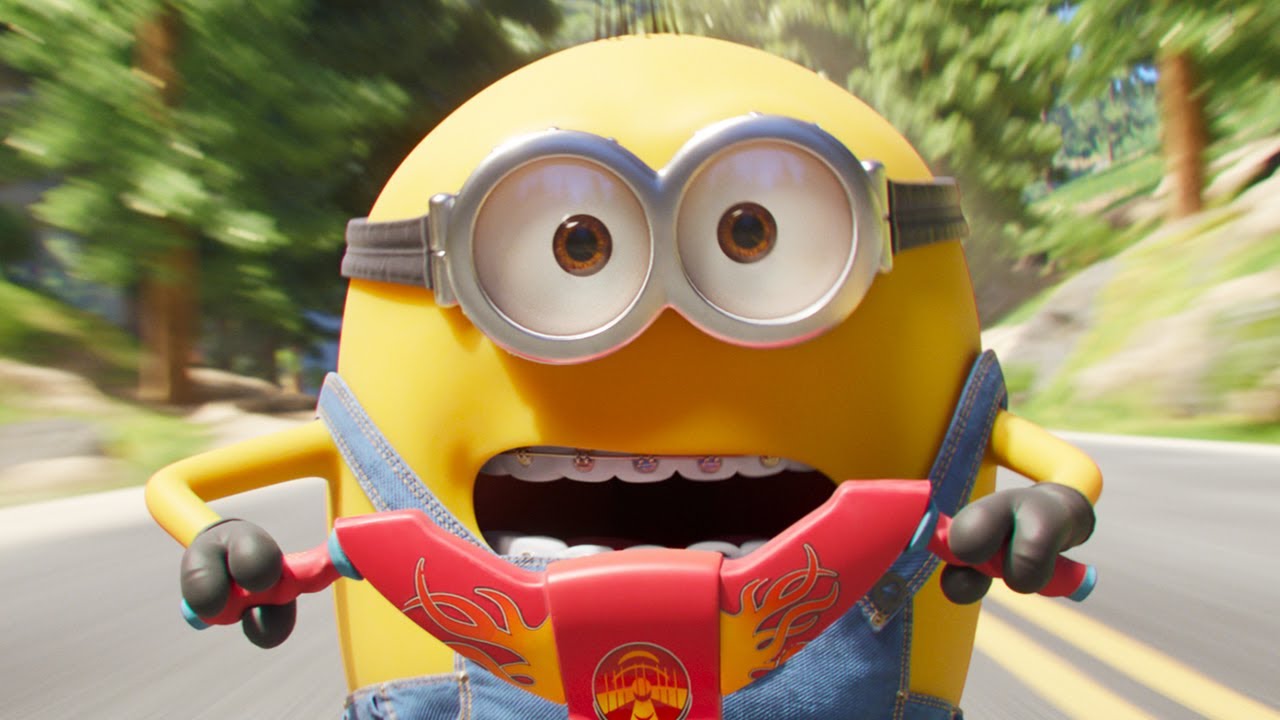 Related Halloween fun!
In addition to all the Halloween pumpkin carving ideas, I have lots more Holiday content for you to see!
Halloween entertaining
An easy Halloween dessert, a Halloween cupcake tutorial and this printable Halloween word search are all perfect for a low-stress Halloween party, while these 5 Halloween party foods and tutorials for how to make Halloween decorations will wow guests when you throw the best Halloween party!
Halloween costumes
Check out this article on how to save money on Halloween costumes. Since homemade costume ideas are the best, you can also see these DIY Halloween costume ideas: